Firm Profile > Shin Associates > Kuala Lumpur, Malaysia
Shin Associates
Offices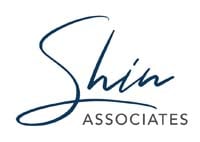 Shin Associates
SUITE B-11-6, LEVEL 11, WISMA PANTAI, PLAZA PANTAI
NO. 5 JALAN 4/83A, OFF JALAN PANTAI BARU
59200 KUALA LUMPUR
Malaysia
Shin Associates > The Legal 500
Rankings
TMT Tier 2
Characterised as '
efficient'
and
'dynamic', 
the TMT section at
Shin Associates
 is renowned as one of the few dedicated media and entertainment offerings in Malaysia. Lead partner
Jessie Tan
 '
provides very careful advice'
and
is known for her role in establishing the Film in Malaysia Incentive. More broadly, the firm handles the application of commercial (and corporate) law to entertainment and the arts, areas in which it advises on production, financing, film distribution and merchandising. It recently welcomed
Liew Sue Yin
, formerly of Foong & Partners.
Joel Prashant
 is another name to note.
Practice head(s):
Other key lawyers:
Testimonials
'Very personalized service with focused attention based on our needs'.
'Very supportive, professional & really understand IP Law & business sense'.
'The team is efficient, dynamic and always delivers in good time'.
'Proactive engagement and quick response times'.
'Jessie Tan provides very careful advice for the client's reference. Joel Prashant: very prompt delivery'.
'Jessie Tan: A very knowledgeable individual on matters beyond her field of expertise. Will always support and efficiently contribute to all subjects we need advice on. Joel Prashant: A hardworking individual who looks into matters thoroughly before giving us advice. Will always revert to us with valuable & beneficial correspondence and contracts, etc in detail which is a great help to us'.
'Jessie Tan – extra careful in advice provided to client. Joel Prashant – very prompt in his delivery'.
'Liew Sue Yin always puts in the requisite time and attention to client matters and spares no effort in ensuring delivery of high quality work products'.
Key clients
Enfiniti (M) Sdn. Bhd.
Lil Critters Workshop Sdn. Bhd.
Lemon Sky Animation Sdn. Bhd.
Supernova Media Sdn. Bhd.
Barking Cow Media Group Sdn. Bhd.
Universal Music Sdn. Bhd.
Shin Associates >
Firm Profile
The firm
Shin Associates, previously known as Seow & Associates, was formed in 2009 by Seow Pea Sze, who was later joined by Jessie Tan as a partner. Since then, it has grown to be a firm passionately driven to provide comprehensive legal advisory services of integrity and commercial edge, across national boundaries and on international platforms. The firm's main areas of practice are entertainment and media law; corporate, commercial and banking law; intellectual property law; personal data protection compliance; and conveyancing and property law.
Shin Associates has developed a well-connected network of clients and associates, with foreign legal counterparts in territories such as Australia, China, Indonesia, Thailand, the US and the European Union. The firm looks forward to expanding its regional offices. The firm is the Malaysian member of the Cicero League of International Lawyers – an established network of international independent law firms which provides links to high quality niche law firms. Unlike many international networks, Cicero admits into membership only one firm in any one country (except for United States due to the complexity of the legal system), allowing close professional relationships to be created for the benefit of members and clients.
These affiliations grant the firm the possibility of solving issues which demand an international perspective and swift execution under tight time constraints. The firm aims to present a complete legal solution to clients' legal issues and are well-poised to provide compelling and cost-effective advice.
Areas of practice
Shin Associates represents clients in all aspects of the entertainment industry, from production, financing and distribution of films, television programs, other forms of audio visual entertainment, to all of the associated artistic, literary, musical and dramatic property issues and merchandising. Film production aside, the members of the team have also advised on and prepared documentation for Malaysia's leading production and animation companies in their co-production deals with international partners to collaborate on animated series, feature films, including reviewing, advising on and negotiating the co-production agreement and related financing agreements.
Jessie Tan has been an integral part of the Malaysia entertainment ecosystem, particularly from 2009 when the Malaysian government initiated key initiatives to drive the media entertainment industry in Malaysia and was involved in providing advice on media and entertainment matters in respect of the Creative Industry Fund managed by a well-known financial institution in Malaysia. Jessie Tan also assisted with the preparation of the grant documentation for the media and entertainment industry released by Malaysian national film authority in 2012. She has also provided integral advice through her involvement as a committee member in Post-Production, Animation & Creative Content Association Malaysia (POSTAM).
It should be noted that since it was formed, the firm has been responsible for handling all legal matters relating to production of the majority of the major foreign productions that have been filmed/ produced in Malaysia.
The team has also contributed greatly to the Malaysian performing arts scene by the legal services provided to various theatre and dance companies in Kuala Lumpur which includes the Kuala Lumpur Performing Arts Centre and Actors Studio.
Entertainment and media law:
The firm is one of the few legal practices in Malaysia that specialises in the provision of legal services in films, television, games, music and the arts. It represents clients in all aspects of the entertainment industry, from production, financing and distribution of films, television programmes, other forms of audio visual entertainment, music recording and music publishing to all of the associated artistic, literary, musical and dramatic property issues and merchandising.
Corporate, commercial and banking law:
The firm offers a wide range of services that include the provision of legal and advisory work to foreign companies intending to venture into the Malaysia market and to foreign and local companies who are already established in Malaysia. The firm combines legal expertise and commercial sensibilities in providing clients with advice on the structuring, implementation and organisation of their business ventures and reviewing agreements, preparing and negotiating documents for an array of transactions. It also actively advises businesses on the incorporation process, licence agreements, structuring and securing investments, and financing. In addition the firm is experienced in corporate banking transactions, having acted for local and foreign financial institutions as well as borrowers and guarantors in different transactions.
Intellectual property law:
The firm is well-versed in the preparation, prosecution and maintenance of trade marks and copyright registration and it has the capacity to ensure the clearance, protection and management of clients' intellectual property. The firm also has extensive experience in a wide range of IP-related transactional matters. It has prepared, advised on and negotiated such transactions for clients from various industries; for example, licensing agreements, franchising agreements, distribution agreements, technology transfer agreements, research collaboration agreements and confidentiality agreements.
Personal data protection compliance:
The firm provides advice relating to personal data protection compliance and attends to the preparation of relevant legal documentation in relation thereto.
Conveyancing and property law:
The firm also provides advice in relation to conveyancing and property matters and has represented clients in numerous transactions relating to the sale and purchase of movable and landed properties, tenancies and leases of various types of properties.
Employment and industrial relations law:
The firm has advised on the employment and industrial relations related matters from the preparation and drafting of employment agreements, contracts for services, employment handbooks, incentive schemes and release documentation to advising on termination of employees, domestic enquiries, compliance with Malaysian employment legislation and attending to labour disputes and various other employee claims as well as dealing with the labour / industrial court.
Environmental law:
The firm has been involved in a myriad of environmental matters from advising on constitutional aspects of environmental issues, mining matters, advising and applying for contravention licences from the Malaysian Department of Environment (DOE), advising and reviewing agreements on an on-going basis in relation to transportation and treatment of solid and scheduled wastes, waste generators, notices and summonses issued by the DOE, advising on issues of compliance, environmental impact assessment reports, liability in relation to contaminated land, director's liability for environmental and health and safety issues, environmental aspects of corporate transactions including due diligence audits as to legal compliance.
Staff Figures
Lawyers : 3
Languages
English Bahasa Malaysia Chinese (Mandarin and Cantonese)
Top Tier Firm Rankings
Firm Rankings