Firm Profile > RIAA BARKER GILLETTE > Karachi , Pakistan
RIAA BARKER GILLETTE
Offices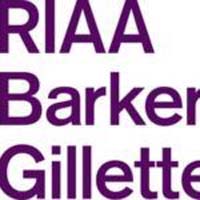 RIAA BARKER GILLETTE
D67/1, BLOCK 4
CLIFTON
KARACHI 75600
Pakistan
RIAA BARKER GILLETTE > The Legal 500
Rankings
RIAA BARKER GILLETTE >
Firm Profile
Firm Overview:
RIAA Barker Gillette (the Firm) is Pakistan's premier law firm, with on the ground presence in 5 major cities in Pakistan: Karachi, Islamabad, Lahore, Peshawar and Faisalabad. The Firm practices in all areas of corporate, commercial and dispute resolution law. Our clients include governments, public sector entities, multinational corporations, Pakistani conglomerates, international and Pakistani financial institutions and private individuals. Its clients include governmental authorities, public sector entities, multinational corporations, Pakistani conglomerates, international and Pakistani financial institutions and private individuals. The Firm is also the exclusive member firm in Pakistan for Lex Mundi, the world's leading network of independent law firms with in-depth experience in over 100 countries worldwide. As part of the Lex Mundi global network, the Firm can provide its clients with access to more than 21,000 lawyers around the world.
With substantial on-the-ground capability and over 35 years of history globally, RIAA Barker Gillette has grown to become a leading international group of firms having of offices in seven jurisdictions: Pakistan, USA, UK, UAE, Iran, Afghanistan and China. The global expansion has benefitted the Firm by allowing it to represent its clients in multiple jurisdictions and broaden the scope of services provided. RIAA Barker Gillette not only provides legal services of the highest standard, but also offers commercial insights to enable our clients to achieve their business goals. The firm is consistently recognised as a Band 1 and Tier 1 law firm.
Main Areas of Practice:
Corporate Advisory:
The firm provides the full spectrum of corporate legal advisory services to its clients. The firm advises officers and directors on their duties and liabilities and negotiates and drafts all types of agreements. Renowned for the precision and swift delivery of our advice, the firm focuses on results and devising best possible commercial solutions, and regularly advises on complex business and financing transactions and provides general counsel services on a range of issues. 
Banking and Finance:
The firm maintains a leading banking and finance practice, and is regularly involved in major local and cross-border financing. Over the past 35 years, the firm's partners have worked with over 80 different multinational, domestic and Islamic banks and financial institutions (including Citibank, World Bank, IFC, ADB, EXIM Bank and China EXIM Bank) and has comprehensive understanding of financing and security arrangements (including enforcement), debt to equity conversions and syndicated and substantial loan transactions.
Projects & Project Finance:
The firm has an unrivalled track record as Pakistan's leading projects and energy firm and has been involved in approximately 90% of all power project transactions in Pakistan to-date. The firm has long dominated the project finance market in Pakistan and handles all aspects of local and cross-border project financing. The firm advises sponsors, developers and lenders of projects and handles banking and capital market financings, as well as projects that combine different forms of complex financing models. The firm's partners are valued for their technical know-how, innovativeness and negotiating ability. The firm also represents clients in negotiations with various regulatory authorities.
 Mergers & Acquisitions:
The firm has worked on some of the most complex mergers, acquisitions, divestitures and corporate reorganisations in Pakistan and the UAE and its lawyers have ranked as top advisors in handling the highest number and dollar volume of deals. Acting for inter alia large corporations, investment funds and private equity firms, the firm's services cover the full spectrum of negotiated and contested mergers and acquisitions. The firm also has a strong record advising on takeover bids and shareholder contests.
Trade Remedies & International Trade:
The firm provides expert legal services in the area of international and local trade remedy laws. The firm represents clients in the Superior Courts of Pakistan regarding trade law. As part of its services, it partners up with the international trade law department in order to handle litigation matters and provide clients with the best possible solutions.
The team has carried out numerous investigations under Pakistan's anti-dumping, countervailing and safeguard laws, structured international business transactions, effectively utilised international trade agreements and availed incentives for exports and protection through tariffs within the allowed parameters of the multilateral trading system.
Dispute Resolution:
Dispute resolution is part of the very core of the firm's litigation practice. The variety of dispute resolution matters on which the firm is instructed in various Courts, Tribunals, regulatory bodies and arbitral tribunals, their complexity and the track record of practitioners at the firm sets it apart from most if not all the other major law firms in Pakistan.
The firm is the only law firm in Pakistan to have full-fledged resident litigation practices in four offices in Pakistan. At present, former partners of the firm are serving justices of the Supreme Court and of the Lahore and Peshawar High Courts. This is a testament to the high regard in which members of the firm are held by the senior judiciary.
The firm handles all forms of civil, commercial and corporate litigation and has extensive experience in the same. The firm's arbitration experience includes a range of domestic and international proceedings and it is also adept at alternative dispute resolution mechanisms.
Staff Figures
Number of partners : 11 Number of lawyers : 42
Languages
English Arabic Urdu Punjabi Sindhi Pushto
Memberships
Lex Mundi
Diversity/Community
RIAA Barker Gillette has a team of forty-four lawyers based in four cities across Pakistan. Our lawyers have diverse academic paths and cultural backgrounds, and are fluent in various languages including English, Urdu, Sindhi, Punjabi and Pashto.
The firm currently has fourteen female lawyers and thirty male lawyers. We are committed to increasing the number of women at the firm, especially in senior roles; as a result of the promotions awarded and individuals appointed in 2018, the firm now has two female partners and a female associate partner.
The firm routinely engages in pro-bono endeavours. The firm recently advised Ayesha Chundrigar Foundation, on a pro bono basis, in relation to its collaboration with an education institute to begin a community empowerment project in an underprivileged locality of Karachi. The said project focuses on providing children with basic educational needs and engaging with the local community to empower and enhance their capabilities to make a living to ensure a better quality of life. The firm also assists Injaz Pakistan in complying with corporate procedures on a pro bono basis. Injaz Pakistan is a non-profit organisation, and partners with local as well as the international business community, corporate volunteers and educators to inspire and prepare the underserved young people with special emphasis towards women empowerment to succeed in the global economy.
The firm also welcomes opportunities to assist clients in responsible projects which further economic and social development in Pakistan. The firm's repertoire of clients consists of various renewable power producers, which are developing projects to combat the power shortage in Pakistan. The firm has significant experience in advising wind and solar power producers on applicable regulatory frameworks, and drafting and negotiating relevant contracts for such power projects. The firm is also assisting the Government of Sindh in developing the K-IV Water Project. The K-IV Water Project is a municipal infrastructure project being jointly developed by the provincial and federal governments in Karachi, Pakistan, to augment the city's daily water supply. Furthermore, the firm is assisting the Government of Sindh in developing the Dhabeji Special Economic Zone under the China Pakistan Economic Corridor. The Dhabeji Special Economic Zone is being developed as a model for cooperation between Pakistan and China. Additionally, the firm also advised British Council on its operations in Pakistan, which further the cultural and educational cooperation between the United Kingdom and Pakistan, and the development of a wider knowledge of the United Kingdom and the English Language.
Client Testimonials
CLIENT: Shaharyar Nashat

COMPANY/FIRM: The Hub Power Company Ltd.

TESTIMONIAL: As a client, with considerable experience in the power industry, our expectations (when working with external counsel) are quite high in terms of quality and turnaround time. RIAA Barker Gillette has always managed to effectively harness their team's knowledge and expertise and deliver a level of service that exceeds client expectations. The firm listens, considers and makes convincing recommendations and that get right to the crux of the matter. The manner in which 'round-the-clock' support is provided ensures transactions are completed within tight deadlines speaks volumes of the professionalism and the value they add to matters they are engaged in.
---
CLIENT: Joy Choynowska

COMPANY/FIRM: Chevron Pakistan Lubricants (Private) Limited

TESTIMONIAL: We have worked with RIAA Barker Gillette for many years on a number of matters, including regulatory issues, labor, general corporate, competition law, and tax matters. Mayhar Kazi is our primary contact, and he has shown himself to be committed to supporting our business as it grows in size and reach, providing excellent multi-discipline advice. We have found high-quality lawyers across disciplines, who are able to balance the requirement for technically sound advice while also being practical and solution-orientated.
---
CLIENT: Khurram Abdullah

COMPANY/FIRM: ThalNova Power Thar (Private) Limited

TESTIMONIAL: We are incredibly thankful to RIAA Barker Gillette for the services rendered to our company. It has been a pleasure working with the firm members at Karachi and Islamabad offices. We appreciate dedication and the professionalism demonstrated during negotiation of project agreements which were key for our power project to develop smoothly.


We have developed a great partnership with the firm and hope to have their continued commitment going forward. I would specially like to thank Mr. Bilal Shaukat for his able leadership and guidance to his team in providing us services from time to time.
---
CLIENT: Mujtaba Rahim

COMPANY/FIRM: Archroma Pakistan Limited

TESTIMONIAL: Although RIAA Barker Gillette has represented our company in a broad spectrum of matters, currently, the firm is representing the company in a matter pertaining to environmental law, as well as assisting us in seeking remedies in relation to embezzlement of funds by an ex-employee of the company. We have sought advice multifarious in nature and nuanced legal issues have consistently been explained lucidly.


The team of litigators at the firm are diligent, thorough and accessible. In particular, Mr. Omer Soomro has always exceeded our expectations and we feel we are in safe hands with him as our legal counsel.
---
CLIENT: Saira Soomro

COMPANY/FIRM: South Asia Port Terminals

TESTIMONIAL: The firm has consistently advised us on the negotiation, execution and implementation of key agreements relating to the development of our deep see container port terminal. Mr. Bilal Shaukat and Ms. Shafaq Rehman have consistently provided comprehensive and timely advice and are always accessible and responsive. Ms. Shafaq Rehman was a strong negotiator in her dealings with the financiers and their legal counsels over the finalisation of project finance documents. The Firm is also currently representing the company in a labour dispute before the provincial labour court. Mr. Omer Soomro provided thorough and well-researched advice to explain the strategy we should adopt going forward.
Top Tier Firm Rankings
Firm Rankings