Firm Profile > VWV > Bristol, England
VWV
Offices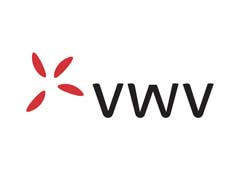 VWV
NARROW QUAY HOUSE, NARROW QUAY
BRISTOL
BS1 4QA
England
VWV > The Legal 500
Rankings
VWV >
Firm Profile
VWV is an award-winning firm which puts its clients at the heart of everything it does and is proud to have the reputation of being a friendly firm to work with.
The firm: VWV has national recognition for its sector-focused approach. The firm directs its skill, energy and expertise towards understanding clients in the sectors they operate in. Each and every client receives bespoke and high-quality legal counsel, with VWV's lawyers going above and beyond to meet clients' needs.
Their specialist solicitors are offering support and advice on the legal challenges and opportunities arising from Coronavirus through their online Coronavirus Hub.
VWV's 400-strong team, located across offices in London, Watford, Bristol and Birmingham, brings a wealth of sector expertise and professionalism. VWV is proud to have the reputation of being a friendly firm to work with, and 98% of clients say that they would recommend the firm.
VWV's core values underpin everything it does:
Teamwork and collaboration: ensuring there is a joined-up approach, often working across offices and departments to make sure the best possible solution is achieved.
Client at the centre of the firm: VWV thinks about how best to communicate and work together with its clients, and puts itself in their shoes.
Commercial approach: VWV is always keen to make sure clients receive the best possible service at a competitive rate.
The firm's sector focus is supported by its core legal services of real estate, corporate, commercial, IP and technology, employment, dispute resolution and tax. VWV also offers high-level legal advice to private clients, which includes the specialised areas of contentious probate, personal injury and high-quality conveyancing.
Types of work undertaken
Charities: advises trustees and senior management of charities on all legal and regulatory issues. Acts for over 1,000 charities from community-based organisations through to national charities, ranging from grant-making charities to charities with complex operations. Charities involved in health and social care, education, faith and the arts are a particular focus for the firm.
Education: supports the full range of education institutions on every aspect of school relationships with pupils, parents, local authorities and regulators. Advises on the implementation of school T&Cs, finance and fee recovery, welfare of pupils, safeguarding, inspections, pupil discipline, governance, overseas franchising and much more. Assists over 1,000 education institutions across all types of contentious and non-contentious matters.
Family-owned businesses: supports family-owned businesses to achieve long-term strategic goals by advising on governance, succession, developing the next generation, and the transition from owner-managers to owners as the business grows, recognising each family's unique history.
Healthcare: acts principally for healthcare providers, GP practices, GP-owned consortia, federations and provider companies. Acts on GP surgery development schemes and mergers of GP practices and provides a range of legal services to care homes, healthcare charities, social enterprises, dentists, pharmacies, private consultants, NHS and foundation trusts and vets. The firm has dedicated pharmaceutical and life sciences lawyers to aid clients who are involved in the supply of medicines, medtech and the convergence of IT and telecoms, and to assist pharmacies in the services they provide.
Private client: acts for individuals and families with many different interests and requirements to protect assets and provide for the succession of family members. The firm's advice includes property purchase, will and trust disputes, estate planning, family-owned businesses and philanthropy.
Public sector: national public sector practice acting for over 100 local authorities by providing a one-stop full legal service for central and devolved government on property, planning, commercial contracts, vires, tax, construction, projects and employment issues as well as specialist teams advising on EU procurement, state aid, election law, standards and constitutional issues.
Client base: Airbus, Cheltenham Ladies College, DfE, The Royal Ballet School, London Symphony Orchestra, Diocese of Gloucester, Wallace & Gromit's Children's Foundation, EDF Energy, Oxford City Council, Dorset County Council, The Fire Service College, IMG Media, Crest Nicholson, Hills Group, Le Cordon Bleu, PricewaterhouseCoopers, CBRE, Arcadis, The Royal Mint, Sigma Pharmaceuticals, The Serocor Group, REAch2 Academy Trust.
International: founder member of the Association of European Lawyers, which means the firm has a network of lawyers and associates around the world that can provide local legal assistance.
Main Contacts
| Department | Name | Email | Telephone |
| --- | --- | --- | --- |
| Managing partner | Simon Heald | | |
| Chairman | David Emanuel | | |
| Aerospace and defence | Ben Holt | | |
| Charities | Con Alexander | | |
| Commercial | Doug Locke | | |
| Conveyancing | Jackie Roe | | |
| Corporate | Robert Collier | | |
| Education | Barney Northover | | |
| Employment | Gareth Edwards | | |
| Energy and utilities | Jason Prosser | | |
| Family business | David Emanuel | | |
| Healthcare | Ben Willis | | |
| International | Doug Locke | | |
| Litigation | Ed Husband | | |
| Partnerships and LLP | Jos Moule | | |
| Personal injury | Jan Markland | | |
| Private client | Michelle Rose | | |
| Property development | David Marsden | | |
| Public sector and emergency services | Allison Cook | | |
| Real estate | Huw Morgan | | |
| Technology | Nathan Guest | | |
Staff Figures
Number of UK partners : 70 Number of other UK fee-earners : Over 400
The Lex 100 Verdict
Trainees flocked to new Lex 100 entrant Veale Wasbrough Vizards for its 'good work/life balance' and 'sector-specific work and client base'. The firm's strong 'emphasis on and involvement in charity schemes and volunteering projects' was also attractive to applicants. Paralegals already working at the firm knew they wanted to stay and others were 'sold by the great vacation scheme'. Being located in the city centres of Bristol and London, trainees lauded having access to 'good clients' along with 'decent working hours and great levels of support'. The 'friendliness and approachability of partners and colleagues' makes for a 'collaborative workspace' as one trainee reports: 'I sit next to the partner in my team and am never worried to ask questions'. However, respondents were concerned about pay, noting 'while it is not bad, it is poor in comparison to similar firms'. Recruits appreciated feeling trusted and being given responsibility, with many enjoying taking on 'client-facing roles'. Notable best moments were 'advising clients over the phone', 'completing work for a multi-million pound construction project' and 'drafting a commercial lease that was accepted by the other side without amendment'. Conversely, 'spending a lot of time getting used to the billing system' and the 'unrealistic chargeable work targets' were less popular. Trainees were also frustrated by making small mistakes such as 'an embarrassing typo' and 'sending an email to the wrong person' but felt relieved when 'after admitting it to the partner, he did not seem worried and made me feel better'. 'VWV is a large firm with a variety of seats and big clients that is also small enough to be friendly'. If the offer of 'good-quality work without being too demanding' convinces you, apply to Veale Wasbrough Vizards.
Top Tier Firm Rankings
Firm Rankings