Debenhams Ottaway > St Albans, England > Firm Profile
Debenhams Ottaway
Offices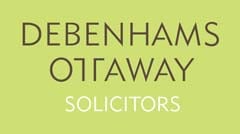 Debenhams Ottaway
IVY HOUSE
107 ST PETERS STREET
ST ALBANS
AL1 3EW
England
Debenhams Ottaway > The Legal 500
Rankings
Debenhams Ottaway
is regularly involved in high-value financial cases and representations in divorce proceedings in addition to advising on pre/post nuptial agreements and living together arrangements. The firm has also handled Covid-19 related issues such as parental disputes regarding the vaccine for children. Practice head
Helen Young
is experienced in complex financial settlements often involving family businesses. Associate
Natalie Lester
has expertise in divorce and separation matters while
Helen Clyne
focuses on children issues.
Other key lawyers:
Testimonials
'A really strong team based in St Albans who offer great value and high quality advice on a broad spectrum of cases.'
'Helen Young is always on top of her cases and gives very realistic and settlement-focused advice to her clients.'
'Natalie Lester and Helen Clyne both do sterling work on some difficult and demanding cases.'
'I think that the extremely high level of service combined with reasonable rates and ethical approach to billing makes the firm stand out from most other firms. It is hard to find people who work as hard, deploy so much experience and have such a good knowledge of the law and tactics for the fees that they charge.'
'Helen Young has to be one of the hardest working solicitors I have ever encountered. She has a no-nonsense approach to cases and has seemingly-effortless good judgment. Her clients soon come to trust her implicitly, and rightly so, she always fights hard for her clients whilst giving realistic advice that allows them to choose a path in keeping with their own formulation of risk. She strips emotion out of decision making and helps clients understand decisions from a strategic and pragmatic viewpoint.'
'Debenhams Ottaway have a great team of family lawyers led by the excellent Helen Young. Great team approach to working too.'
'Helen Young leads the family team and sets a great example to those in her department with her hard work ethic and approachable style. She's very popular with her clients and fellow professionals. I enjoy working alongside her.'
'Professionalism!'
Debenhams Ottaway
's personal tax, trusts and probate team is one of the largest in the South East with three primary areas of expertise in trusts, protecting and managing wealth and lifetime planning. The firm has an extensive client base consisting of young professionals, celebrities, entrepeneurs, business owners and wealthy families. Practice head
Susan Glenholme
 specialises in all legal aspects private wealth management and is regularly appointed to act as executor, trustee and attorney for clients.
Claire Sharp
 manages a number of trusts while
Rachel Hyndman
has developed key relationships with accountants, IFAs and banks.
Testimonials
'Regional business but with a London-style focus on clients. Good adoption of technology and I have found the entire team to be very responsive and helpful.'
'Highly knowledgeable. Very thorough and open minded to clients changing of their minds. Very conscious of providing value for money especially by cross referring within the wider team to ensure clients get all their ducks in a row. Empathetic and good listeners.'
'This is a very approachable team. Meetings often have the tone of discussions amongst trusted friends.'
'Claire Sharp and Andrew Spearman both exhibit great knowledge, instilling great client confidence.'
'A very efficient and well run team. Very responsive, client focused and professional'
'Susan Glenholme has a great ability to put the client at ease, offer a friendly approach, knowledgeable and cares enough to go the extra mile.'
'The private client team at Debenhams Ottaway is exceptional. I have known Susan Glenholme for 20 years; she has always provided fantastic service and advice to my clients and has built a great team around her, allowing the firm to grow and yet still maintain her high standards.'
'As the head of the private client team and now managing partner, Susan Glenholme has built an exceptional team around her. In particular, I have been very impressed with Rachel Hyndman and Barry Griffin, who provide excellent service, high quality advice and value for money for my clients.'
Debenhams Ottaway
advises employers and employees on a range of issues such as disciplinaries, redundancies, grievances, restructuring, restrictive covenants and data theft. The practice is also experienced in providing corporate support on issues such as TUPE in addition to contentious issues in employment tribunal representation.
Louise Attrup
heads the team and regularly advises senior executives and board directors. Associate
Michael Kerrigan
specialises in employment status disputes, social media issues and post-termination confidential matters.
Other key lawyers:
Testimonials
'Louise Attrup gives clear and pragmatic advice. She always outlines all the risks and benefits to enable effective decisions to be made.'
'Debenhams Ottaway took the time to fully understand our business and build relationship which is now evident in the support and quality of service we receive.'
'We rely on them for our litigation matters and we remain satisfied on outcomes of claims and the overall tactical approach in dealing with them together with flexibility on billing.'
'Michael Kerrigan in particular always takes the time to make verbal contact to fully explain the movement on claims and discuss legal points where directions are required. He adopts a clear and easy approach to explain legal implications. This provides an opportunity to fully assess the commerciality element for us as a corporate business.'
'This team has been in place for a long period of time, which means you are dealing with experienced and knowledgeable individuals. We refer conflict work to this team as we know they are like minded and provide excellent client care.'
'We refer all of our conflict work to Michael Kerrigan. The feedback from contacts who we refer is always positive and they like his style and empathetic approach.'
Key clients
Fujitsu General Air Conditioning Ltd
Portas Agency Ltd
Sigma Imaging Limited
Brook Street (UK) Ltd
Benchmark Fabrications Ltd
Work highlights
Advised Professor John Pitcher on his appeal to the EAT when his claims for unfair dismissal and direct age discrimination were unsuccessful.
Represented a music teacher in an employment status claim against Chigwell School.
The team at
Debenhams Ottaway
are '
extremely reliable and exude trust'. The
St Albans practice is led by
Andrew Yates
, who has driven the team's growth in recent years and was promoted to equity partner in 2021. Key team members include commercial property specialist
Jonathan Foy
, 
Claire Sharp
, who specialises in trust law and estate administration, and the '
hardworking and responsive'
Neil Mercer
, who has '
specialist knowledge of charitable ecclesiastical aspects of property law matters
'. Former private client head
Nicholas Turner
now works with the team on a consultancy basis.
Other key lawyers:
Testimonials
'Debenhams Ottaway are a local firm who support our charity with discounted rates, and a prompt and efficient service'
'The staff take time to understand our needs and respond within the required timescales in a patient, detailed and comprehensive manner'
'We have worked with Neil Mercer for a number of years. He has always acted in a very professional, helpful and friendly way. He has excellent knowledge and when required will pass any matters he is not familiar with on to another solicitor.'
'The practice are friendly and helpful, speak in plain language, always aware of the needs of their clients. They are extremely reliable and exude trust. The quality of advice they give is outstanding, always proportionate and relevant.'
'Neil Mercer manages a team dealing with property law matters with charitable ecclesiastical aspects.'
'Neil Mercer is hardworking and responsive, and has specialist knowledge of charitable ecclesiastical aspects of property law matters, including trusts aspects relevant to those matters. Neil manages a very large portfolio of charitable property matters including sales, purchases, leases, development agreements and other property matters.'
'Excellent communication, and in making clients aware of risk. Willingness to work pro bono or to defer invoicing when working with charities.'
'Solicitors from Debenhams Ottaway have represented and guided us as a charity for over twenty years. Although we are only a small charity, they have been efficient and knowledgable and maintained an interest in our charity throughout this time.'
Key clients
Youth Talk
The Counselling Foundation
Hubbard Will Trust
Crohn's & Colitis UK
The Richard III Society
Hertfordshire and Middlesex Wildlife Trust
InspireAll Limited
The St Albans Diocesan Board of Finance
Meher Baba Association Limited
The Church Lands Trust
The Trustees of the SALTO Gymnastics Club
Abbeyfield
Work highlights
Advised The Richard III Society to make changes to its articles of association.
Representing Hubbard Will Trust, an educational trust established by Will in the 1940s.
Represented the trustees of the SALTO Gymnastics Club, an unincorporated charity, on the transfer of its operation and assets to a sister charity (with some common trustees), The SALTO Foundation Limited (now renamed SALTO Gymnastics Charitable Foundation Limited reflecting the merged entity – 2021), an incorporated charity.
The real estate team at
Debenhams Ottaway
is well-versed in advising commercial clients on high value property development, sales and purchases of owner occupied and investment property, secured lending and tenant work. The firm's client portfolio ranges from large corporates and property investors to charities, local councils and businesses in the hospitality sector.
Jonathan Foy
co-heads the practice with
Ruth Boulton
while
Neil Mercer
is a specialist in complex development agreements.
Practice head(s):
Ruth Boulton; Jonathan Foy
Other key lawyers:
Testimonials
'Nothing is too much trouble and Ruth Boulton always makes herself available 24/7. It makes the whole process enjoyable and the attention to detail is spot on.'
'Not only are the team competent but they have a refreshing attitude of getting on with transactions and getting them done which in my experience is quite rare!'
'Ruth Boulton has an ownership of cases which is fairly unique. Neil Mercer and Rosie Penny are both highly capable and amongst a very small handful of solicitors that we recommend to clients.'
'Debenham Ottaway have all the key competencies required to form a productive and engaged team and service. They demonstrate great skills and knowledge and can unite around a goal and look to build strong relationships. They show excellent team building skills that are very important as the key competencies used to form productive and engaged teams and service. They unite with their clients around a common goal and kindle strong relationships. Always excellent response times, industry knowledge, appropriateness of advice, strength-in-depth of team, and value for money are what makes this practice unique.'
'Excellent skills and abilities are demonstrated at all times. The commitment and dedication to achieving the goal and objection is outstanding. Neil Mercer is a fantastic example of the great staff working at Debenhams Ottaway.'
'The practice has given our clients a high level of service on a consistent basis. Our clients have always been treated well and given excellent advice by the firms solicitors.'
'I have recommended Neil Mercer to my clients for many years as he always gives an excellent level of service.'
'It is a multi-disciplinary practice covering a wide range of property areas. They provide a central London service for lower rates than their London competitors.'
Key clients
Acorn Braintree Ltd
Epson
Stratton Land
HF Holidays
The St Albans Diocesan Board of Finance
Hoya A Group
Sigma Imaging Ltd
Luxottica North Europe Limited
Luxottica Retail UK Limited
InspireAll Limited
Broadwing Homes Ltd
Hertfordshire Centres Ltd
Kier Group
McNicholas Ltd
Work highlights
Advised Acorn Brain Ltd on a complicated option over a development site in Braintree following the grant of outline planning permission.
Advised Epson on alterations to it's UK head office in Hemel Hempstead.
Acted for Stratton Land on the purchase of around 8 high value sites, including a disused hospital site in Eastry for a proposed 80 house development.
Debenhams Ottaway
is a strong corporate and commercial practice with a focus on M&A work such as private company asset and share acquisitions and disposals. The team operates in the three main sectors of healthcare, charities and private wealth.
Andrew Yates
heads the practice and focuses on disposals and transaction finance with support from
James Brawn
.
Other key lawyers:
Testimonials
'I have been introduced to 3 partners at this firm who specialise in different fields. All display a clear grasp of their roles and are able to deliver a client experience that I have not come across in other law firms. Professional, knowledgeable and likeable. The latter is absolutely key when it comes to retention of our business with them.'
'James has been a key contact for our firm for years and always delivers in a fast and efficient manner. He also provides solid advice on the needs of our firm. In my 23 years of running a business which has a heavy emphasis on client service and delivering successful outcomes, he is one of the best lawyers I have come across.'
'Debenhams Ottaway are all incredibly helpful and responsive in their approach. You know you can rely on them to give you professional and friendly advice.'
'James Brawn is my stand-out individual at Debenhams Ottaway. I have worked with him for years and had prompt, courteous and solid advice. He is an excellent partner and very pragmatic and realistic in his approach to business.'
'As a fellow lawyer it can sometimes be a challenge when working with opposing teams, I'm pleased to say that is never the case with Debenhams Ottaway – they are a very good team – a very strong corporate and commercial offering with a thorough grasp of the law while offering pragmatic commercialism which helps clients to achieve their goals.'
'They are personable, approachable and always willing to listen.'
'Their advice is clear, concise, and to the point.'
'Andrew Yates has an excellent knowledge of corporate law and contract law. Always pragmatic.'
Key clients
Veruth Holdings Limited
Europa Components & Equipment PLC
Luxottica North Europe Limited
Benchmark Fabrications Limited
Jeeves Holdings Limited
Work highlights
Advised Veruth Holdings Limited on the acquisition of an established private limited company by way of share purchase.
Based in St Albans
Debenhams Ottaway
advises on a range of commercial litigation matters including boardroom disputes, company dissolutions, contractual, debt recovery and professional negligence issues. The firm regularly represents multi-national corporations, owner-managed businesses and high-net worth individuals.
Juliet Schalker
heads the practice and handles high-value litigation in the High Court, Court of Appeal and Supreme Court.
Alex Neale
regularly acts on director and shareholder disputes.
Other key lawyers:
Testimonials
'Progressive and highly professional regional litigation outfit.'
'Would recommend Juliet Schalker – very experienced, and a pleasure to work with.'
'Juliet Schalker is a powerhouse. Her team covers the full range of dispute resolution work and does so to an extremely high standard.'
'Juliet has a sharp mind but is very client focused and also empathetic. She goes the extra mile.'
'The dispute resolution team is well regarded in the insolvency sector. Juliet Schalker is well regarded by her peers and clients as being technically astute, accessible, knowledgeable and personable. My view is that Debenhams Ottaway's insolvency team are exposed to more complex, higher value disputes, than you would normally expect of firms in this category. I frequently refer work to the firm where my firm are conflicted and have had only positive feedback.'
'Juliet is extremely responsive, knowledgeable and technically and commercially astute. She has a great understanding of the industry and clients love her. We have a number of mutual clients who also hold her in high regard.'
'Strong female presence with some great role models.'
'Juliet Schalker is very personable and exceptional with industry knowledge. She has a great ability to share her network and assist business clients outside of casework.'
Key clients
Dermal Laboratories Limited
Access Group
Pizza Express
Pret A Manger
MSP Capital Limited
Three Oaks Care Home
Davis & Co LLP
Squad Security Limited
Work highlights
Acted for Dermal Laboratories Limited who manufacture and sell pharmaceutical products in their £4m claim against Leumi ABL Limited.
Acted in a complex and high value director and shareholder dispute spanning a consortium of inter-related companies.
Acted for Davis & Co LLP in a dispute with another accountancy practice they acquired through an asset purchase agreement.
The team at
Debenhams Ottaway
act on behalf of banks, financial investors, directors and insolvency practitioners on a range of work including directors claims, creditor actions and restructuring issues. Contentious expert
Juliet Schalker
co-heads the practice with
Alex Neale
who has built up a network of insolvency practitioners and accountants.
Practice head(s):
Juliet Schalker; Alex Neale
Testimonials
'Alexander Neale heads up an extremely competent team focusing on insolvency and restructuring from the debt recovery end to large scale corporate restructuring.'
'Alexander Neale is technically brilliant, charming and easy to deal with which means that as an opposing solicitor there is no game playing or unnecessary correspondence, just hard facts and options, which is very refreshing.'
'I have instructed Debenhams Ottaway on many cases and they have never failed to deliver anything less than excellence. A practical, commercial and user friendly approach combined with expertise in the law, practice and procedure of contentious insolvency. '
'I work with the commercial dispute resolution and insolvency teams. They are all hard-working, commercial and pragmatic lawyers who go the extra mile for clients. The firm has a good collegiate culture and a modern settlement-focused approach to litigation.'
'Juliet Schalker is a brilliant leader of the dispute resolution team. She is super smart, client-focused and very commercial. She runs a happy, productive team.'
'Alex Neale is a fantastic lawyer. Great to work with and always puts in the extra effort for clients. He is very capable and conscientious and is excellent at settling disputes.'
Key clients
Manolete Partners Plc
Access Property Finance Limited
Nicholas Nicholson
Work highlights
Acted for Manolete Partners Plc in an insolvency litigation against the sole director of a restaurant and bar.
Acted for a group of companies in defending claims against them for transaction at an under value.
Acted for Nicholas Nicholson as trustee in bankruptcy of Cheyne Ilett in an action to recover assets of the bankruptcy estate on behalf of creditors.
Debenhams Ottaway
's contested trust and probate practice is led from St Albans by senior lawyer
Michael Henry
, who '
combines vast knowledge with an an excellent bedside manner with clients
.'
Testimonials
'It offers a Central London service but at a better rate. The experience and depth of knowledge of the team is tiptop!'
'Michael Henry's knowledge base is vast. He combines that knowledge with an an excellent bedside manner with lay clients.'
'The most important strength from everyone I have dealt with is a calm reassurance that everything will be fine, that, whatever the mess, there will be a solution. Excellent subject knowledge and an ability to answer questions that the client didn't even know they needed an answer to makes the client feel secure and cared for. Excellent interpersonal skills from all at the company.'
'The advice received was absolutely on point, no time was wasted waffling around the subject. The solicitor observed the time set for appointment and used it efficiently. The support staff were efficient and also on point.'
'Debenhams Ottaway were excellent in my particular matter on which I consulted them, certainly in comparison with the department of the solicitors dealing with the other side of the dispute.'
'I dealt with Michael Henry whose handling of a difficult situation, as far as my fellow executors were concerned, was exemplary. He was honest and straightforward in his advice which was delivered in layman's language.'
'Michael Henry has great attention to detail.'
Debenhams Ottaway >
Firm Profile
Debenhams Ottaway is the largest law firm in St Albans. It is a multi-service law firm based in Hertfordshire, known for delivering outstanding service and award-winning legal advice to its clients.
The firm: Debenhams Ottaway works with individuals, families and businesses in Hertfordshire, London and across the UK, helping them make the most of new possibilities or deal with unexpected challenges at home or in business. Debenhams Ottaway's long and successful history as a leading private wealth adviser is now matched by the reputation of its corporate, real estate and litigation teams which work with medium-sized businesses, owner-managed businesses and entrepreneurs in a range of sectors including healthcare, real estate and charities.
Debenhams Ottaway has a strong and loyal client base.  Clients are regularly asked for feedback on their experience of working with the team at Debenhams Ottaway.  It uses the Net Promoter Score as a benchmark and has one of the highest scores in the legal sector.
Key clients include Brook Street (UK) Limited, McNicholas Construction Services Limited, Dermal Laboratories Limited, St Albans Diocesan Board of Finance, Stratton Land, The Church Lands Trust, Veruth Holdings, Seva Care Home Group and Luxottica North Europe Limited. Types of work undertaken: Debenhams Ottaway offers advice on private wealth, family, residential and commercial property, corporate and commercial, employment, litigation and dispute resolution.
Key areas of work
Corporate and commercial: Acquisitions and disposals, banking, finance and loan agreements, business structuring, commercial contracts.
Dispute resolution: Boardroom disputes, company dissolutions, contractual disputes, debt recovery, banking litigation, professional negligence, alternative dispute resolution, real estate disputes, personal injury.
Employment: Contract preparation and policy guidance, disciplinaries and grievances, workplace discrimination, unfair and wrongful dismissal, employment tribunal and court representation, redundancy and restructuring programmes, restrictive covenants and data thefts, board level advice, settlement agreements.
Family: Divorce and separation, civil partnership dissolution, financial disputes, pre-nuptial and post-nuptial agreements, living together and cohabitation agreements, child arrangements including international relocation, collaborative law.
Insolvency and restructuring: Office holder claims, defending director actions, distressed creditor actions, formal insolvency procedures, debt advisory and restructuring.
Private client: Protecting and managing wealth through inheritance tax, estate planning and estate administration., setting up and administering trusts, lasting powers of attorney, Court of Protection and professional deputyship services, Wills, trusts and inheritance disputes.
Real estate: Landlord and tenant work, property development, sales and purchases of owner occupied and investment property, secured lending, residential conveyancing.
Staff Figures
Number of UK partners : 14 Number of other UK fee-earners : 59
Client Testimonials
CLIENT: Lord Brett McLean
COMPANY/FIRM: N/A
TESTIMONIAL: The entire service from start to finish was excellent, from the initial phone enquiry to the provision of notes from the lawyer and the whole process was faultless, professional, courteous, high standard from the beginning to the end. I can't recommend this firm enough, truly supportive, helpful and understanding.
---
CLIENT: Merrin Harger
COMPANY/FIRM: N/A
TESTIMONIAL: Polite, clear and understandable descriptions of work involved. Very approachable and professional in all dealings. I felt a valued client and my needs understood and always dealt with professionally
---
CLIENT: Saket Shrivastava
COMPANY/FIRM: N/A
TESTIMONIAL: From day one Debenhams Ottaway have been professional, extremely knowledgeable, patient and understanding, compassionate and caring but still straight to the point as required, efficient and always on the ball. Originally Debenhams Ottaway were recommended to me and in turn I now highly recommend this firm.
---
CLIENT: Nick Mason
COMPANY/FIRM: Turtl
TESTIMONIAL: Exceptional, knowledgeable people who are genuinely great to work with. Our needs were totally understood and we got clear, concise advice which allowed us to get to the right outcomes.
---
CLIENT: Luke Sanders
COMPANY/FIRM: The Solar Centre
TESTIMONIAL: Entrepreneurs want lawyers who understand business and who aren't afraid to innovate. Andrew Yates' grasp of corporate law is such that he can square pretty much any circle while lesser lawyers navigate the reeds. Even when your bandwidth is limited, Andrew is always fully across the task at hand with laser-like precision, superb organisational skills and a reassuringly dry sense of humour.
---
CLIENT: Anonymous
COMPANY/FIRM: N/A
TESTIMONIAL: I was dealing with a situation that I was unfamiliar with. At every stage I felt supported and that time was taken to explain things clearly and what would come next. All queries were responded to instantly and it felt like nothing was ever too much trouble. It made a very stressful time easier to deal with. I would have no hesitation in using their services again and I will recommend to anyone who needs their services.