Tuckers Solicitors > London, England > Firm Profile
Tuckers Solicitors
Offices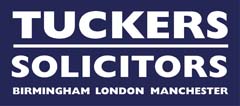 Tuckers Solicitors
39 WARREN STREET
LONDON
W1T 6AF
England
Tuckers Solicitors > The Legal 500
Rankings
Working from the firm's Kent office, the practice at
Tuckers Solicitors
 '
represents a long-standing commitment to client care
'. A standout recent mandate involved burglary charges for two paramedics who stole from the NHS and its patients, with the team achieving a reduction in the clients' sentences due to mitigation. More widely, the group are in a strong position to deal with serious crime and drug-related conspiracies. '
Extremely knowledgeable
' managing partner and practice head
Richard Atkinson
 has a wealth of experience in such matters.
Other key lawyers:
Scott Neilson; Nicola Hall
Testimonials
'Richard Atkinson was smart, professional, patient and extremely knowledgeable.'
'The whole firm represent a long-standing commitment to client care.'
'Richard Atkinson is one of the most highly respected solicitors in criminal law in the country. A tactical master but able to relate to clients from all walks of life.'
'Tuckers have long been a firm that puts client care beyond all else. They have a close-knit team who are always available.'
'Nicola Hall is always available and hard-working.'
'Richard Atkinson is a stalwart of the profession, demonstrating interest and enthusiasm in every case he deals with.'
Tuckers Solicitors >
Firm Profile
Tuckers Solicitors is a leading UK firm, specialising in criminal law and civil rights. It has a national reach and significant local depth in London, Birmingham, Manchester, Kent, Sussex, Stoke & Taunton. Its offices are staffed 24 hours a day, 365 days a year, enabling the delivery of immediate legal advice and representation.
The firm: Tuckers Solicitors delivers highly specialised and nationally recognised services in fraud, white-collar and business crime, serious and complex cases, computer crime, and actions against the police, as well as undertaking a very large volume of general criminal defence work. Its experience in these fields is vast, and the practice is instructed by an impressive array of clients including government departments, corporate organisations, business directors, public figures and high-net-worth individuals. Tuckers Solicitors undertakes both private and legal aid work, and is structured into dedicated teams, led by expert and award-winning solicitors. The firm has a first-class in-house advocacy team, consisting of counsel and solicitor High Court advocates. The firm's website is: www.tuckerssolicitors.com
Types of work undertaken: Serious fraud and business crime: Tuckers Solicitors are instructed in many high-profile fraud investigations in the UK, defending actions brought by prosecuting agencies as diverse as the Serious Fraud Office, HM Revenue and Customs, the Financial Services Authority and the Office of Fair Trading. The firm is a member of the Legal Aid Agency's Specialist Fraud Panel.
Complex crime and special casework: a dedicated department deals solely with criminal matters that involve complex or novel issues, or where the evidence is voluminous and warrants specific resources. It expertly defends large conspiracies involving drug importations, corruption and money laundering and has a well-deserved reputation for delivering solid advice and getting results.
Computer and IT crime: highly trained lawyers with specialist computer knowledge utilise advanced resources ensuring that Tuckers Solicitors has an outstanding reputation for defending proceedings based on or incorporating information technology.
Extradition and mutual assistance: the firm is recognised internationally for its expertise in protecting the interests of clients in complex extradition and mutual assistance cases.
Confiscation, restraint and cash forfeiture proceedings: the firm acts for clients and third parties who are subject to restraint orders or cash forfeiture proceedings or face the threat of their assets being confiscated as a result of criminal conviction.
Road traffic defence: Tuckers Solicitors' experience in this niche area of law ensures clients an excellent service. The firm defends road traffic offences, including allegations of causing death by dangerous driving, alcohol and drugs-related offences, regulatory matters such as driving without insurance, driving without a valid licence, speeding and VOSA enforcement investigations.
General criminal defence: Tuckers Solicitors is a high-ranking criminal law firm and has a long-established, enviable reputation for its extensive knowledge and experience in a range of criminal defence work. At any one time the firm's lawyers defend allegations of murder, kidnapping, robbery, theft, drugs offences, firearms offences, serious sexual offences and offences against the person.
Civil liberties, human rights and actions against the police: the team features leading experts, is known for vigorously pursuing complaints against the police and is engaged in all aspects of redress for police misconduct including claims, the disciplinary process, compensation and judicial review.
Prison law: Tuckers Solicitors has a well-earned reputation for its extensive breadth of knowledge across the spectrum of prison law-related matters, including IPP and life sentence prisoners and challenging decisions affecting prisoners by judicial review.
Regulatory law and disciplinary proceedings: the department provides first-class legal advice on a wide range of regulatory and disciplinary arrangements relating to professional institutions, trade bodies and industry regulators.
Health and safety enforcement: the firm has a wealth of experience dealing with cases involving fatalities, the breaching of the general duties under the Health & Safety at Work Act 1974 through to regulatory enforcement and appealing and issuing of enforcement notices.
Private immigration: a team of expert lawyers provide advice and representation to private individuals and companies on matters of immigration, nationality and asylum law.
Military law: the team provides exceptional legal assistance to military personnel in the UK and abroad, acting at every stage from Military Police interview through to courts martial and Summary Appeal Court hearings.
Main Contacts
| Department | Name | Email | Telephone |
| --- | --- | --- | --- |
| Managing partners | Franklin Sinclair | | |
| Managing partners | Barry Tucker | | |
| Serious fraud and business crime | Richard Egan | | |
| Serious fraud and business crime | Jim Meyer | | |
| Serious fraud and business crime | Franklin Sinclair | | |
| Serious fraud and business crime | Leigh Wright (Manchester) | | |
| Complex crime and special casework | Richard Egan | | |
| Complex crime and special casework | Jim Meyer | | |
| Complex crime and special casework | Neil Hampson | | |
| Complex crime and special casework | Franklin Sinclair | | |
| Complex crime and special casework | Leigh Wright (Manchester) | | |
| Complex crime and special casework | James Turner (Birmingham) | | |
| Computer and IT crime | Jim Meyer | | |
| Extradition, mutual assistance and immigration | Richard Egan | | |
| Extradition, mutual assistance and immigration | Russell Nicholson | | |
| Extradition, mutual assistance and immigration | Barry Tucker | | |
| Confiscation, restraint and forfeiture proceedings | Seamus Austin | | |
| Confiscation, restraint and forfeiture proceedings | Jim Meyer (London) | | |
| Confiscation, restraint and forfeiture proceedings | Leigh Wright (Manchester) | | |
| Road traffic defence | Asim Ali | | |
| Road traffic defence | Alex Atkins | | |
| General criminal defence | Tim Brown | | |
| General criminal defence | Fiona Dunkley | | |
| General criminal defence | Nicholas Inge | | |
| General criminal defence | David Targett (London) | | |
| General criminal defence | Lisa Paton | | |
| General criminal defence | Michelle Seager | | |
| General criminal defence | Franklin Sinclair | | |
| General criminal defence | Claire Parrott (Manchester) | | |
| General criminal defence | James Turner | | |
| General criminal defence | Alex Atkins | | |
| Civil liberties, human rights and actions against the police | Andrew Clovis | | |
| Civil liberties, human rights and actions against the police | Hind Ibrahim (London) | | |
| Civil liberties, human rights and actions against the police | Keiron Walsh (Manchester) | | |
| Prison law | Samina Ahmed (Manchester) | | |
| Regulatory law and disciplinary proceedings | Jim Meyer | | |
| Health and safety enforcement | Jim Meyer | | |
| Private immigration | Richard Harrold | | |
| Military law | Kelly Thomas (London) | | |
| Military law | Stewart Smith (Manchester) | | |
Staff Figures
Number of UK partners : 20 Number of other UK fee-earners : 150