Tuckers Solicitors > Manchester, England > Firm Profile
Tuckers Solicitors
Offices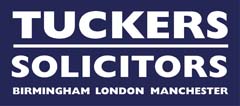 Tuckers Solicitors
63-65 MOSLEY STREET
MANCHESTER
M2 3HZ
England
Tuckers Solicitors > The Legal 500
Rankings
Criminal defence firm Tuckers Solicitors handles a broad range of civil liberties matters and criminal proceedings; the team 'genuinely cares about clients and goes the extra mile'. Clients include public figures, high-net-worth individuals, business directors, government departments and corporate organisations; the practice also has a dedicated private client group. Key areas of work include road traffic and driving offences, actions against the police, military law and serious and complex crime. Franklin Sinclair and Lisa Patton head up the team, and the 'tactically aware' Leigh Wright is noted for his experience in defending clients charged with serious allegations.
Practice head(s):
Franklin Sinclair; Lisa Patton
Other key lawyers:
Testimonials
'Leigh Wright is hard working and clever, demonstrating a knowledge of law and procedure which is impressive. He is also tactically aware and can think outside the box.'
'A hardworking and united team that genuinely care about their clients and go the extra mile. They are well versed in the case and always act in a proactive and thoughtful manner. They always want what is best for the client even if not necessarily for the firm. There is an efficient and comprehensive support system in the firm so even when someone is away or unavailable someone in the firm will take up the slack so nothing gets overlooked or delayed.'
'Lisa Patton shows a total commitment to her clients, frequently working in the evenings and weekend. She is hardworking, diligent and thorough. Her clients are supported and helped throughout the process in the criminal justice system. Lisa always responds to my requests and goes the extra mile in trying to secure an acquittal for her clients.'
'Lisa Patton is extremely thorough and on top of the case. Very detailed assessments of the unused material. Clients are very fond of her and she has a great rapport with them.'
Work highlights
Defended three brothers charged with sexually abusing vulnerable girls who were underage.
Handled a case covering possession of a Section 5 firearm, two counts of Modern Day Slavery and the supply of diamorphine and cocaine.
Represented a defendant charged with seven others on counts of robbery and murder.
Tuckers Solicitors
is a national criminal defence firm with offices all around the UK – including six across London –
'providing an equally excellent service to private and legally aided clients'.
The firm's work ranges from fraud to terrorism, murder, sexual assaults and serious organised crime, and it is regularly involved in headline-making cases, such as representing Wayne Couzens, the former Met Police officer who pleaded guilty to murder of Sarah Everard. Key names in the team include senior partner 
Richard Egan
('
first class in every respect
') and '
Rolls-Royce lawyer
'
Jim Meyer.
Testimonials
'A very large firm with extensive resources, experienced in handling high profile and private client work.'
'One of a handful of firms left which provides an equally excellent service to private and legally aided clients. A wealth of experience and national coverage because of the geographical range of offices. They cover cases from youth to appeal courts and the full gamut of crime.'
'The private crime and serious casework team is incredibly efficient. The work is done quickly and exceptionally thoroughly.'
'Richard Egan is just first class in every respect – he has never lost the ability to communicate. He does this whether representing a businessman or a young person accused.'
'Jim Meyer is a Rolls-Royce lawyer; always a pleasure to work with.'
Work highlights
Acting for Wayne Couzens, the former Met Police officer who has pleaded guilty to murder of Sarah Everard.
Instructed to defend in the FCA prosecution against two individuals for insider dealing.
Acted for the owner of the haulage firm which was part of a conspiracy to illegally import migrants from mainland Europe into the UK in the back of lorries. Thirty-nine passengers were found to have suffocated in the back of a trailer on arrival at a UK port.
The highly experienced team at Tuckers Solicitors is well-equipped to advise on complex white-collar and regulatory matters. It receives a steady flow of instructions from major corporate entities as well as private individuals and also holds a Legal Aid contract. The group has particular strength in advising on corporate offences, money laundering regulations and criminal connivance. It has a thriving road traffic offence practice too.  James Turner is an 'exceptional advocate'. Alex Atkins manages the Magistrates' Court department at the Birmingham office. Coventry-based  Karl Brankin is also recommended. At associate level Inderdeep Bhomra is a Higher Court Advocate and Gareth Beynon specialises in the defence of serious crimes. Sharon Bailey is another key member of the team.
Practice head(s):
James Turner; Alex Atkins; Karl Brankin
Other key lawyers:
Testimonials
'Tuckers is a market leader when it comes to crime. The lawyers are always involved in the highest profile cases and that is because its reputation is stellar. Clients come back to Tuckers because the level of service they receive from the receptionist to the solicitors/in house advocates in the case are nothing less than exceptional.
'James Turner – When you say Tuckers Birmingham, you think James Turner. He built the Birmingham reputation for this firm. He is the hardest-working solicitor I have had the pleasure of working with. He knows every case like the back of his hand and is the oracle of knowledge on all things going on in the criminal justice system'.
'Very personable and professional. Exceptionally efficient at providing all necessary information to allow for a timely completion of instructions. Just nice people to work with!'.
'Extremely responsive; Can be trusted to provide excellent care and attention to clients we refer. James Turner – very responsive, easy to work with, a lovely yet very professional approach with clients we refer; very experienced and knows his stuff inside out'.
'Tuckers is a well organised firm that manages its case flow and communications in an effective manner. The lawyers are easy to deal with and are always professional'.
' In my view  James Turner is the best criminal solicitor in Birmingham . He leads well and ensures that his high standards are followed by his staff'.
'Well established and widely known, Tuckers continues to thrive because it refuses to cut corners.'
'James Turner and Alex Walsh are my go to people, excellent knowledge, great with clients, and always get a great result'.
Work highlights
Represented a defendant who was charged with conspiracy to rob cash in transit vans – the case required a high level of technical understanding of the interpretation of interrelated mobile telephone records, cell site analysis and ANPR material and necessitated an assessment of the defendants in relation to modern slavery and a potential defence under the Modern Slavery Act to parts of the indictment.
Represented the defendant, one of eleven arrested and charged with conspiracy to burgle, steal motor vehicles, money laundering and targeted thefts from ATMs.
Representing its client who is charged with the wilful mistreatment of animals and incitement of others to breach orders disqualifying them from keeping animals – the case involves the alleged breeding of fighting dogs.
Tuckers Solicitors acts as defence counsel in allegations of serious fraud and white-collar and business crime proceedings. Key areas of work include benefit fraud, money laundering and Proceeds of Crime Act-related mandates. Franklin Sinclair and Lisa Patton jointly lead the practice.
Practice head(s):
Franklin Sinclair; Lisa Patton
The broad practice of Tuckers Solicitors covers Criminal Injuries Compensation Authority matters, inquests, false imprisonment issues, negligence cases, malicious prosecution/misfeasance work and a range of Human Rights Act claims. The firm is also experienced in issues related to breach of right to respect for private life, breach of confidence, breach of data protection act and covert intelligence mandates. Frances Frost co-leads the team with Andre Clovis, who specialises in free speech cases, and judicial review expert Andrew Sperling. Hind Ibrahim is now a consultant with the firm.
Practice head(s):
Frances Frost; Andre Clovis; Andrew Sperling
Testimonials
'There was an enthusiastic willingness to work with external organisations to ensure a good result for us as clients'.
'Andre Clovis was incredibly insightful and thorough in his work, particularly as our case was novel.  I was also very impressed with Emily Jade-Girvan and Farva Butt'.
Work highlights
Acting for the Nation of Islam in claims against Lambeth Council and the MPS for breach of the Human Rights Act Article 9, 10, 11 and 14 rights and for misfeasance.
Acting for an individual who was assaulted and detained by officers of the Metropolitan Police.
Acting for an individual, who is bringing a leading public law challenge to the Secretary of State for Justice's flagship policy of 2019, the 'reconsideration procedure' as introduced by the Parole Board Rules 2019.
Operating out of Kent, Tuckers Solicitors is well-equipped to handle serious crime and drug-related conspiracies. Managing partner Richard Atkinson has an 'exceptional breadth of knowledge' in complex and serious crime matters, acting as a Higher Court advocate in cases, including murders and sexual offences. Based in the Margate office, Scott Nielson handles road traffic and driving offences.
Other key lawyers:
Testimonials
'The Kent branch of Tuckers is a heavyweight firm that is well respected by judges and lawyers who practice in Kent.'
'Richard Atkinson is a senior partner whose breadth of knowledge is exceptional.'
'Part of the much larger Tuckers Solicitors, yet still able to provide an excellent local service in Kent and other parts of the South East. However busy they are, they always make sure that counsel are instructed properly and given the necessary support.'
'Richard Atkinson is one of the leading solicitors the South East. For a man at the top of the profession, he provides the same level of care in a driving case as he does to the most serious in the Crown Court.'
Tuckers Solicitors' health and safety offering is recognised for its technical expertise and dominance in enforcement work as one of the firms retained by the HSE. 'Technically excellent and strategically savvy' Jim Meyer leads the team, and has extensive experience in prosecution. He has also provided training to HSE inspectors and litigation officers. David Targett and Sorcha Duncan are also part of the practice, providing strength to the firm's legal enforcement and regulation services.
Other key lawyers:
Testimonials
'Tuckers hold the Health & Safety Executive's (HSE) prosecution franchise for the whole of London and the South East and as a result understand health and safety law as well as any of the leading health and safety defence teams in our opinion. With such technical expertise they will be our first choice firm for conflicts, particularly the representation of employees of our major corporate clients in any health and safety incident/prosecution.'
Key clients
The Health and Safety Executive
Work highlights
Provided litigation and advocacy services to HSE in 40 enforcement matters in the last year. These include cases relating to: Unregistered gas work
Retained to advise and represent several employees of a large cleaning contract services company following a fatal accident at a London underground station.
We have been retained to advise and represent several employees of a public utility company following a non-fatal accident involving unsafe work at height and electrocution.
A well-known name at domestic level, Tuckers Solicitors is a destination preferred by individuals for complex fraud and very high-cost cases. Money laundering is another area of focus for the team. Senior partners Richard Egan and Jim Meyer are the key contacts.
Tuckers Solicitors >
Firm Profile
Tuckers Solicitors is a leading UK firm, specialising in criminal law and civil rights. It has a national reach and significant local depth in London, Birmingham, Manchester, Kent, Sussex, Stoke & Taunton. Its offices are staffed 24 hours a day, 365 days a year, enabling the delivery of immediate legal advice and representation.
The firm: Tuckers Solicitors delivers highly specialised and nationally recognised services in fraud, white-collar and business crime, serious and complex cases, computer crime, and actions against the police, as well as undertaking a very large volume of general criminal defence work. Its experience in these fields is vast, and the practice is instructed by an impressive array of clients including government departments, corporate organisations, business directors, public figures and high-net-worth individuals. Tuckers Solicitors undertakes both private and legal aid work, and is structured into dedicated teams, led by expert and award-winning solicitors. The firm has a first-class in-house advocacy team, consisting of counsel and solicitor High Court advocates. The firm's website is: www.tuckerssolicitors.com
Types of work undertaken: Serious fraud and business crime: Tuckers Solicitors are instructed in many high-profile fraud investigations in the UK, defending actions brought by prosecuting agencies as diverse as the Serious Fraud Office, HM Revenue and Customs, the Financial Services Authority and the Office of Fair Trading. The firm is a member of the Legal Aid Agency's Specialist Fraud Panel.
Complex crime and special casework: a dedicated department deals solely with criminal matters that involve complex or novel issues, or where the evidence is voluminous and warrants specific resources. It expertly defends large conspiracies involving drug importations, corruption and money laundering and has a well-deserved reputation for delivering solid advice and getting results.
Computer and IT crime: highly trained lawyers with specialist computer knowledge utilise advanced resources ensuring that Tuckers Solicitors has an outstanding reputation for defending proceedings based on or incorporating information technology.
Extradition and mutual assistance: the firm is recognised internationally for its expertise in protecting the interests of clients in complex extradition and mutual assistance cases.
Confiscation, restraint and cash forfeiture proceedings: the firm acts for clients and third parties who are subject to restraint orders or cash forfeiture proceedings or face the threat of their assets being confiscated as a result of criminal conviction.
Road traffic defence: Tuckers Solicitors' experience in this niche area of law ensures clients an excellent service. The firm defends road traffic offences, including allegations of causing death by dangerous driving, alcohol and drugs-related offences, regulatory matters such as driving without insurance, driving without a valid licence, speeding and VOSA enforcement investigations.
General criminal defence: Tuckers Solicitors is a high-ranking criminal law firm and has a long-established, enviable reputation for its extensive knowledge and experience in a range of criminal defence work. At any one time the firm's lawyers defend allegations of murder, kidnapping, robbery, theft, drugs offences, firearms offences, serious sexual offences and offences against the person.
Civil liberties, human rights and actions against the police: the team features leading experts, is known for vigorously pursuing complaints against the police and is engaged in all aspects of redress for police misconduct including claims, the disciplinary process, compensation and judicial review.
Prison law: Tuckers Solicitors has a well-earned reputation for its extensive breadth of knowledge across the spectrum of prison law-related matters, including IPP and life sentence prisoners and challenging decisions affecting prisoners by judicial review.
Regulatory law and disciplinary proceedings: the department provides first-class legal advice on a wide range of regulatory and disciplinary arrangements relating to professional institutions, trade bodies and industry regulators.
Health and safety enforcement: the firm has a wealth of experience dealing with cases involving fatalities, the breaching of the general duties under the Health & Safety at Work Act 1974 through to regulatory enforcement and appealing and issuing of enforcement notices.
Private immigration: a team of expert lawyers provide advice and representation to private individuals and companies on matters of immigration, nationality and asylum law.
Military law: the team provides exceptional legal assistance to military personnel in the UK and abroad, acting at every stage from Military Police interview through to courts martial and Summary Appeal Court hearings.
Main Contacts
| Department | Name | Email | Telephone |
| --- | --- | --- | --- |
| Managing partners | Franklin Sinclair | | |
| Managing partners | Barry Tucker | | |
| Serious fraud and business crime | Richard Egan | | |
| Serious fraud and business crime | Jim Meyer | | |
| Serious fraud and business crime | Franklin Sinclair | | |
| Serious fraud and business crime | Leigh Wright (Manchester) | | |
| Complex crime and special casework | Richard Egan | | |
| Complex crime and special casework | Jim Meyer | | |
| Complex crime and special casework | Neil Hampson | | |
| Complex crime and special casework | Franklin Sinclair | | |
| Complex crime and special casework | Leigh Wright (Manchester) | | |
| Complex crime and special casework | James Turner (Birmingham) | | |
| Computer and IT crime | Jim Meyer | | |
| Extradition, mutual assistance and immigration | Richard Egan | | |
| Extradition, mutual assistance and immigration | Russell Nicholson | | |
| Extradition, mutual assistance and immigration | Barry Tucker | | |
| Confiscation, restraint and forfeiture proceedings | Seamus Austin | | |
| Confiscation, restraint and forfeiture proceedings | Jim Meyer (London) | | |
| Confiscation, restraint and forfeiture proceedings | Leigh Wright (Manchester) | | |
| Road traffic defence | Asim Ali | | |
| Road traffic defence | Alex Atkins | | |
| General criminal defence | Tim Brown | | |
| General criminal defence | Fiona Dunkley | | |
| General criminal defence | Nicholas Inge | | |
| General criminal defence | David Targett (London) | | |
| General criminal defence | Lisa Paton | | |
| General criminal defence | Michelle Seager | | |
| General criminal defence | Franklin Sinclair | | |
| General criminal defence | Claire Parrott (Manchester) | | |
| General criminal defence | James Turner | | |
| General criminal defence | Alex Atkins | | |
| Civil liberties, human rights and actions against the police | Andrew Clovis | | |
| Civil liberties, human rights and actions against the police | Hind Ibrahim (London) | | |
| Civil liberties, human rights and actions against the police | Keiron Walsh (Manchester) | | |
| Prison law | Samina Ahmed (Manchester) | | |
| Regulatory law and disciplinary proceedings | Jim Meyer | | |
| Health and safety enforcement | Jim Meyer | | |
| Private immigration | Richard Harrold | | |
| Military law | Kelly Thomas (London) | | |
| Military law | Stewart Smith (Manchester) | | |
Staff Figures
Number of UK partners : 20 Number of other UK fee-earners : 150