Bindmans LLP > London, England > Firm Profile
Bindmans LLP
Offices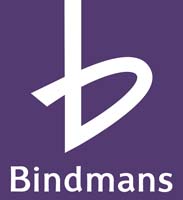 Bindmans LLP
236 GRAY'S INN ROAD
LONDON
WC1X 8HB
England
Bindmans LLP > The Legal 500
Rankings
Bindmans LLP has a long-established reputation for its involvement in high-profile and high-stakes matters, handling a wide range of cases concerning terrorism, the emergency coronavirus legislation and protest work relating to Black Lives Matter and Extinction Rebellion. The firm attracts praise for 'putting people before profit - their dedication is genuine'. Katie Wheatley heads the crime, fraud and regulatory team, which 'really benefits from a depth of experience in civil liberties and human rights work'. She works alongside Kate Goold, who has a track record of work on politically sensitive cases, an 'excellent forensic mind, superb judgement and interpersonal skills'. Other key members of the team include solicitor-advocate Tayab Ali, who joined from ITN Solicitors in April 2020, and highly experienced associates Jude Lanchin and Jessica Skinns.
exceptional
' immigration, asylum and nationality team at
Bindmans LLP
has particular skill in representing vulnerable clients in complex human rights and asylum matters, with long-established expertise concerning the overlap between asylum and extradition law, as well as immigration issues relating to adoption, surrogacy and other family matters. The practice is co-headed by '
miracle worker
'
Liz Barratt
, '
a stalwart of the immigration world',
and
Alison Stanley
,
who is well-regarded for her work for high-net-worth individuals and cases with extradition crossover. The team includes a strong bench of associates, including
Emma Cohen
, who has expertise in asylum claims based on sexuality; the '
incredibly humane and compassionate
'
Roberta Haslam
; and the '
warm, committed and level-headed
'
Ashley Fleming
.
Bindmans LLP was recently involved in numerous major cases, touching on issues concerning immigration, the rights of EU nationals and the pandemic, among others. In a standout matter, the team represented five clients, including the Good Law Project, in proceedings against the government challenging its approval and financing of a mass national testing programme expected to cost over £100bn, against the advice of its own body on national screening programmes. John Halford specialises in litigation involving human rights abuses and discrimination issues, representing individuals, campaign groups and a wide range of other public sector clients. The 'utterly brilliant' Jamie Potter is an expert in all areas of public law and has particular expertise in judicial reviews. Associate Salima Budhani is singled out for her work on behalf of vulnerable people, including migrants and victims of human trafficking, bringing claims against the government. Fellow associate Karen May stands out for her expertise in judicial reviews focusing on education law and community care issues.
Acting on a range of cases across all levels, Bindmans LLP is known for the 'strength and depth of the team's experience across, for example, public inquiries, judicial reviews, inquests and civil actions against the police and other state bodies'. Known as the 'go-to experts for public law challenges to the police', the firm is at the forefront of right to protest and free speech matters. The practice is also well regarded for its expertise in inquests and immigration work, as well as its recent activity in issues related to Covid-19. International work is another strength, and the group is particularly experienced in the extradition arena, as well as handling applications to the European Court in relation to human rights breaches in Europe and elsewhere. Jules Carey is known for advising on policing abuses, police surveillance and actions in private and public law against the state. He co-leads the team with John Halford, Jamie Potter, Paul Ridge, Kate Goold and Tayab Ali. Other key names from the deep bench of experts include Anna Thwaites, who specialises in actions against the state involving complex compensation claims and investigations; Charlotte Haworth Hird, who focuses on acting for vulnerable individuals in actions against the state; and associate Salima Budhani, who has a particular interest in representing vulnerable or marginalised individuals.
The social housing department at
Bindmans LLP
focuses on complex possession claims, injunctions and cases where capacity is an issue.
Paul Ridge
's work covers the intersection between mental capacity issues, community care responsibilities and housing needs. In addition, the firm continues to act for a large number of Grenfell Tower victims and has thereby built a strong reputation for fire hazard expertise, particularly in relation to cladding, and now acts for increasing number of clients with similar issues.
Christian Hansen
shows an 'e
xcellent combination of experience and commitment
' and specialises in complex housing possession, unlawful eviction, nuisance and disrepair claims.
Will Whitaker
 has a focus on high-value unlawful eviction cases that involve crossover with breaches of right to liberty and right to private and family life.
The 'committed and able' practitioners at Bindmans LLP, all of whom handle mixed caseloads of personal injury and clinical negligence claims, are able to utilise the experience of handling complex medical evidence gained in the course of the latter to inform challenging issues of causation in the former. 'Extremely effective' practice head Jon Crocker specialises in high-value claims involving clients who have sustained severe brain damage and spinal injuries. Much-lauded team member Alla Murphy is known for handling catastrophic neurological, orthopaedic and psychiatric injury cases on behalf of both individuals and groups. Also recommended are 'excellent' practitioner Siobhan Kelly and recently promoted partner Yagmur Ekici.
Newly-promoted partner Laura Hobey-Hamsher now heads the department at Bindmans LLP. The team continues to act in the most legally complex and contentious cases in the Court of Protection. This ranges from cases concerning the withdrawal of clinically assisted nutrition and hydration to cases involving the thorny issue of an individual's capacity to marry. Hobey-Hamsher who is 'absolutely brilliant and completely focused on the needs of her clients' has a niche practice of acting for high profile individuals, cases with a cross-border element, and cases where there have been allegations of serious physical, sexual or financial abuse. Charlotte Haworth Hird has an extensive mental capacity and Court of Protection practice. Amy Rowe is another recommended individual.
Bindmans LLP
has a first-rate reputation for its work on children and international family law through its heavyweight matrimonial and finance team. It particularly stands out for its expertise at handling the most complex children proceedings and international cases. The team is regularly instructed to intervene in cases before the Court of Appeal and the Supreme Court. Another niche area of expertise is acting for foreign governments in complex cross-border cases and the team has been busy advising on international relocation cases.
Amy Rowe
('
one of the standout children lawyers of her generation
') leads the department that was pleased to add
Alison Leivesley
and
Maud Davis
to its ranks from
Freemans Solicitors
. '
The team's reputation for pushing the boundaries of law to secure access to justice for the most vulnerable is unsurpassed
'.
The education law team at
Bindmans LLP
regularly acts for children with SEN issues in judicial reviews and tribunals, and is known for its focus on cases concerning vulnerable children where there is an overlap between education and community care law. Other key areas of work include discrimination, safeguarding and free speech cases, as well as admissions, exclusions and education transport claims. The '
fantastic, knowledgeable and compassionate
'
Karen May
heads up the team; she specialises in judicial review cases, and has particular expertise in instructions concerning vulnerable children, and safeguarding and exclusion matters in the independent school sector.
Bindmans LLP is widely-regarded for its public interest litigation on behalf of individuals, charities, and NGOs across the full scope of contentious healthcare matters. Work in 2020 included advising on matters involving PPE equipment for NHS staff and Covid-19 vaccine prioritisation. Practice leader Charlotte Haworth Hird acts for vulnerable individuals regarding mental health custody and breaches of the ECHR, while Jamie Potter  is an expert on healthcare law relating to the rights of children, as well as also advising on PPE procurement matters. Joint head of the human rights team Saimo Chahal (Hon) QC is a key contact. Counsel Anna Thwaites 's practice includes contentious inquests involving individuals that died in state custody. Public law specialist John Halford is also recommended for healthcare litigation.
Bindmans LLP represents professionals and high-net-worth individuals in prosecutions and investigations into allegations of domestic and international bribery and corruption, money laundering and insider dealing, among other offences. The team traditionally undertakes a large volume of legal aid work, but is also increasingly being instructed on privately funded matters involving highly sensitive or political issues; in addition, department head Katie Wheatley is growing her private prosecution practice. The group also leverages the firm's human rights law capabilities to handle more complex fraud claims; Tayab Ali was a new hire from ITN Solicitors in April 2020, whose recent work stands out in this respect. Kate Goold is known for her extradition law work, and associate Jessica Skinns is noted for her ability to handle complex issues involving confiscation and conspiracy to defraud.
Associate Robert Maddox is the key name at Bindmans LLP for employment and equality law matters, following former practice head Elizabeth McGlone's move to Harrison Clark Rickerbys in February 2021 and a number of other departures. Maddox has continued to lead on a range of interesting cases, including acting for six Court of Appeal and High Court judges in a discriminatory pension dispute against the Lord Chancellor and Ministry of Justice, and is praised for 'punching well above his weight for his years of experience.'
The '
principled and able
' practitioners at
Bindmans LLP
handle a wide range of complex cases, with child and adult head injury claims, cases where a limb amputation could have been avoided and preventable attempts at suicide making up a large part of the caseload. The team was recently strengthened by the promotion of '
star in the making
'
Yagmur Ekici
to partner. Practice head
Jon Crocker
and '
formidable
' partner
Alla Murphy
are much lauded by clients.
Bindmans LLP's reputation management team offers a cross-departmental service that draws from the firm's expertise in media, crime, employment and family law. The team handles specific reputational issues such as defamation and privacy and most notably, works on the recovery of reputation following instances of wrongful arrest and prosecution in conjunction with its Police Actions department. Led by Tamsin Allen, the team also specialises in cases involving allegations of sexual harassment. The arrival of data privacy and digital rights expert Monika Sobiecki, who joined the firm in June 2021 from Dentons, has further strengthened the group's offering.
Bindmans LLP's practice leverages the firm's public law, employment and crime expertise. Katie Wheatley is crime, fraud and regulatory head; John Halford has a broad professional disciplinary and regulatory practice; and Kate Goold defends doctors, nurses, teachers and solicitors. Former department head Elizabeth McGlone recently left to join Harrison Clark Rickerbys .
Bindmans LLP has a 'strong, claimant-focused media law practice with a deserved reputation for fighting for the interests of the underdog'. Led by Tamsin Allen, the media and information law team combines the firm's first-rate reputation in human rights with expertise in media litigation to act for a range of clients in defamation, privacy and data protection disputes. The group has experience of acting for whistleblowers in media-related matters, and frequently collaborates with the firm's criminal, public law, employment, immigration and family departments. Both Katie Wheatley and Kate Goold have experience of advising individual journalists and media organisations.
Bindmans LLP >
Firm Profile
Bindmans LLP is one of the country's leading law firms, with an unrivalled reputation for its civil liberties and human rights work. The firm offers top-quality legal services in the following practice areas: clinical negligence and personal injury; community care and health services; criminal law; discrimination and equality law; education law; employment law and professional discipline; family and matrimonial law, housing; human rights and public law; immigration; inquests and inquiries; international law; media and information law; reputation and crisis management; mental health, police misconduct; private client; professional negligence; public and regulatory law;  serious fraud; regulatory investigations, and Brexit.
The firm: Established in 1974, Bindmans has a long history and tradition of challenging injustice and protecting the rights and freedoms of ordinary people. While the firm has evolved over the years to offer a broad range of services, its commitment to fairness and to ensuring access to justice remains at the heart of everything it does.
Ranked as a top-tier firm in many of its practice areas, Bindmans has a reputation for its cutting-edge work in groundbreaking areas of the law. Its lawyers are among the most knowledgeable in the country, and many are nationally recognised as experts in their fields.
Bindmans' client base is wide and developing and includes forward-thinking businesses, regulators, charities, NGOs, campaigning groups, professional bodies, as well as MPs, peers and private individuals. Known for achieving excellent results for its clients, the firm aims to defend their interests, ensuring sound decision-making and the highest standards of legal accountability.
Types of work undertaken
Brexit: this department is intended for individuals, businesses, NGO€s and campaigners that seek help and guidance throughout the Brexit process, making sure their interests are protected and championed effectively.
Clinical negligence and personal injury: notably brain damage and other serious disabilities. The firm has regularly recovered awards of more than £3m. All types of personal injury are dealt with, including road traffic and workplace accidents.
Criminal law and fraud: the firm deals with all aspects of criminal defence work, from serious white-collar fraud to terrorism, homicide and public order cases. The firm has a special interest in cases involving abuses of police powers, as well as extradition and Official Secrets Act cases. It acts for journalists under investigation by the police, deals with company regulatory obligations and is dedicated to uncovering miscarriages of justice.
Defamation, privacy, media and entertainment: the practice is a leader in defamation, and has brought and defended major libel actions. It also deals with privacy, breach of confidence, copyright and freedom of information. The practice also has wide experience of film production, data protection issues and contractual media work.
Education law: the practice acts for private individuals, as well as local authorities, schools, higher education institutions, and deals with all aspects of education law. The firm provides expert support with inspections; policy and regulatory processes; SEN tribunal cases; admission and exclusion matters; safeguarding issues, and disputes with independent schools. The department also has notable experience in pursuing judicial review challenges to decisions taken by public bodies, including schools and local authorities.
Employment law and professional discipline: the firm acts for both employees and employers in all aspects of employment law, contentious and non-contentious. Bindmans acts for public authorities and within the not-for-profit sector. The firm is a leader in discrimination cases. Bindmans has a diverse and dynamic professional regulatory practice. It is one of a very small number of firms that acts for regulators, regulated persons and affected members of the public.
Family and matrimonial: the full range of matrimonial and family problems is covered: divorce, separation and cohabitation disputes, and complex financial proceedings, often with an international element. The firm are industry leaders in matters relating to children law, and also advise on fertility and adoption matters.
Immigration: all aspects of immigration, asylum, nationality and refugee law with particular emphasis and expertise in: asylum and human rights cases; overlap between asylum and extradition law; representing children subject to immigration control; representing victims of trafficking and other vulnerable clients; detention and deportation; immigration issues in adoption and surrogacy cases; immigration for family members of British and settled people; EEA-related matters, in particular relating to third-country national family members; appeal work in FTT and UT and the higher courts; public law challenges to Home Office in judicial review; and immigration bail.
Police law: all areas of police law covered and highly regarded for work involving death on contact, assaults, false imprisonment and discrimination.
Public law and human rights: this department has been at the forefront of the growth in judicial review work while maintaining the firm's profile of general public law and its expertise in human rights and civil liberties. Housing work includes homelessness, eviction and rent assessment. The firm has particular expertise in cases concerning the European Convention on Human Rights.
Private client: the practice advises on a wide range of private client matters, notably on tax issues including wealth preservation, income, capital gains and inheritance tax. The firm provides services in wills and estates and succession planning;  contentious and non-contentious probates and trusts; powers of attorney; court of protection; lifetime gifts; elderly clients and later life planning needs. 
Main Contacts
| Department | Name | Email | Telephone |
| --- | --- | --- | --- |
| Actions Against Police and State | Jules Carey | | |
| Administrative and Public law | John Halford | | |
| Administrative and Public law | Jamie Potter | | |
| Clinical Negligence and Personal Injury | Jon Crocker | | |
| Court of Protection | Laura Hobey-Hamsher | | |
| Criminal Law and Fraud | Katie Wheatley | | |
| Education Law | Karen May | | |
| Family and Matrimonial | Amy Rowe | | |
| Housing and Property Litigation | Paul Ridge | | |
| Immigration, Asylum and Nationality | Liz Barratt | | |
| Immigration, Asylum and Nationality | Alison Stanley | | |
| Media and Information | Tamsin Allen | | |
| Private Client | Amrit Rana | | |
| Professional Negligence | Alison Mackintosh | | |
Lawyer Profiles
| Photo | Name | Position | Profile |
| --- | --- | --- | --- |
| | Tayab Ali | Partner, Crime, Fraud and Regulatory Law. Tayab's practice encompasses criminal and civil/public… | View Profile |
| | Tamsin Allen | Partner and Head of Media and Information Law. Tamsin manages a wide-ranging… | View Profile |
| | Melissa Arnold | Associate, Family and Matrimonial Melissa qualified as a Chartered Legal Executive Lawyer… | View Profile |
| | Liz Barratt | Partner and joint Head of Immigration. Liz has a wide-ranging practice covering… | View Profile |
| | Clara Barry Born | Solicitor, Family and Matrimonial Clara represents clients in children cases, including in… | View Profile |
| | Jessie Brennan | Solicitor, Public Law and Human Rights Jessie's practice covers a wide range… | View Profile |
| | Salima Budhani | Associate, Public Law and Human Rights. Salima has a particular interest in… | View Profile |
| | Jules Carey | Partner and Head of Actions against Police and State. Since becoming a… | View Profile |
| | Elizabeth Cleaver | Solicitor, Public Law and Human Rights Elizabeth's areas of practice include mental… | View Profile |
| | Emma Cohen | Associate, Immigration, Asylum and Nationality. Emma covers all areas of immigration, asylum… | View Profile |
| | Jon Crocker | Managing Partner at Bindmans and Head of Clinical Negligence and Personal Injury.… | View Profile |
| | Maud Davis | Associate, Family and Matrimonial. Maud specialises in children law, representing children in… | View Profile |
| | Yagmur Ekici | Partner, Clinical Negligence and Personal Injury. Yagmur advises and represents individuals in… | View Profile |
| | Abigail Evans | Position Solicitor, Immigration, Asylum and Nationality Abigail has an in-depth knowledge of… | View Profile |
| | Ashley Fleming | Associate, Immigration, Asylum and Nationality. Ashley has extensive experience of dealing with… | View Profile |
| | Kate Goold | Partner, Crime, Fraud and Regulatory. With over 24 years of experience as a… | View Profile |
| | John Halford | Partner and joint Head of Public Law and Human Rights department. John… | View Profile |
| | Christian Hansen | Solicitor, Housing and Public Law Christian frequently acts for groups of tenants… | View Profile |
| | Roberta Haslam | Associate, Immigration, Asylum and Nationality. Roberta has a particular interest in asylum… | View Profile |
| | Charlotte Haworth Hird | Partner, Actions against Police and State. Charlotte regularly advises and trains stakeholders,… | View Profile |
| | Laura Hobey-Hamsher | Partner, Public Law and Human Rights. Laura is particularly well known for… | View Profile |
| | Catherine Jackson | Associate, Crime, Fraud and Regulatory Catherine defends professionals such as accountants, teachers,… | View Profile |
| | Ella Jefferson | Solicitor, Crime, Fraud and Regulatory Ella has an outstanding record representing clients… | View Profile |
| | Siobhan Kelly | Partner, Clinical Negligence and Personal Injury. Siobhan is passionate about helping vulnerable claimants… | View Profile |
| | Jude Lanchin | Associate, Criminal Defence and Extradition. Jude has a strong reputation for outstanding… | View Profile |
| | Alison Leivesley | Partner, Family and Matrimonial. Alison specialises in all aspects of the law… | View Profile |
| | Robert Maddox | Associate, Employment and Professional Discipline. Robert has a broad employment and equality… | View Profile |
| | Hannah Marshall | Solicitor, Family and Matrimonial Hannah has established a diverse and busy practice… | View Profile |
| | Karen May | Partner and Head of Education Law. Karen mainly acts for individuals although… | View Profile |
| | Marianna Michaelides | Solicitor, Family and Matrimonial Marianna is a children solicitor specialising in all… | View Profile |
| | Theodora Middleton | Solicitor, Public Law and Human Rights Theodora represents clients in challenges to… | View Profile |
| | Alla Murphy | Partner, Clinical Negligence and Personal Injury. Alla has extensive experience of acting… | View Profile |
| | Patrick Ormerod | Solicitor, Crime, Fraud and Regulatory Patrick represents suspects and witnesses in police,… | View Profile |
| | Olivia Piercy | Partner, Family and Matrimonial. Olivia is a solicitor who advises on all… | View Profile |
| | Jamie Potter | Partner, joint Head of Public Law and Human Rights. Jamie has a wealth… | View Profile |
| | Amrit Rana | Partner and Head of Private Client. Amrit has over 15 years of experience… | View Profile |
| | Paul Ridge | Partner in the Public Law team and Head of Housing and Property. As… | View Profile |
| | Caroline Robinson | Solicitor, Public Law and Human Rights Caroline's varied judicial review practice includes… | View Profile |
| | Amy Rowe | Partner and Head of Family and Matrimonial. Amy is a specialist in… | View Profile |
| | Basmah Sahib | Solicitor, Public Law and Human Rights Basmah has represented clients in relation… | View Profile |
| | Dan Shaw | Solicitor, Media and Information Daniel acts for clients in relation to all… | View Profile |
| | Jessica Skinns | Associate, Criminal Defence and Extradition. Jessica defends in large scale fraud cases… | View Profile |
| | Monika Sobiecki | Partner, Media and Information. Monika is a specialist Data Protection and Cybersecurity… | View Profile |
| | Alison Stanley | Partner and joint Head of Immigration. Since 1984, Alison has specialised in… | View Profile |
| | Anna Thwaites | Partner, Actions against Police and State. Anna is highly regarded for her… | View Profile |
| | Emma Varley | Solicitor, Public Law and Human Rights Emma specialises in judicial review challenges… | View Profile |
| | Katie Wheatley | Partner, Head of Crime, Fraud and Regulatory. Katie has vast experience in… | View Profile |
| | Will Whitaker | Solicitor, Public Law and Human Rights Will has represented a large number… | View Profile |
Staff Figures
Number of UK partners : 22 Number of other UK fee-earners : 55