Nithya Partners > Colombo, Sri Lanka > Firm Profile
Nithya Partners
Offices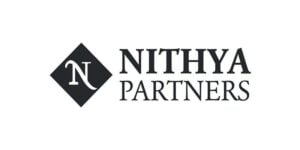 Nithya Partners
NO 97A, GALLE ROAD
COLOMBO 03
Sri Lanka
Nithya Partners > The Legal 500
Rankings
Nithya Partners
routinely advises corporate entities, the Sri Lankan government, international banks, development and finance institutions as well as leasing and finance companies. Recently, the practice has handled loan transactions, debt issuances and its key strengths structuring, regulatory and compliance advice and banking regulation, among other matters. The team is overseen by
Naomal Goonewardena

, with 30 years of experience in the domestic financial sector, he is adept in the full array of financial law including bond issues and foreign direct investments.
Peshala Attygalle
regularly advises clients on a broad range of commonly occurring banking regulation and banking documentation issues. Associate
Chalani Dissanayake
has knowledge of compliance concerning foreign and domestic exchange regulations.
Other key lawyers:
Testimonials
'The team is very competent, highly experienced and has the ability to come up with creative solutions. Naomal Goonewardena's knowledge on law and finance is a real asset when it comes for corporate finance transactions.'
'The combined knowledge of law and finance is a great asset. The innovative solution and strong structuring capabilities are unique.'
'Very professional, courteous, helpful and in-depth industry knowledge.'
'The team is very approachable and is quick to respond when services are needed.'
'They are very knowledgeable and have a good business sense when giving their views on issues raised.'
'They maintain a high standard of professionalism.'
'Very supportive, knowledgeable and easy to approach.'
Key clients
Bank of China
Bank of Ceylon
Sampath Bank PLC
Seylan Bank PLC
DFCC Bank PLC
People's Leasing & Finance PLC
Softlogic Finance PLC
Citizens Development Business Finance PLC
Commercial Leasing and Finance PLC
Work highlights
Advised a consortium of banks on a refinancing facility of United States Dollars Two Hundred and Twenty Five Million (USD 225,000,000/-) for the development of one of the largest mixed used properties in Sri Lanka.
Advised a consortium of local banks in relation to a term loan of United States Dollars Ninety Five Million (USD 95,000,000/-) to be used for part financing the development cost of a 350 MW LNG Combined Cycle Power Plant at Kerawalapitiya, Sri Lanka.
Advised National Savings Bank on an issue of One Hundred Million (100,000,000) Unlisted Debentures of the Par Value of Rupees One Hundred (LKR 100/-) each totalling upto a sum of Rupees Ten Billion (LKR 10,000,000,000/-).
Nithya Partners
' core strengths lie in resolving corporate and commercial disputes, with the practice being particularly knowledgeable in litigation relating to telecommunication, projects, energy, infrastructure and construction related matters.
Chanaka De Silva

, a seasoned practitioner, co-heads the team and is an expert in alternate dispute resolution.
Aruna Samarajeewa
is the other practice head; he is accomplished within consumer matters and customs law. Given his experience, he possesses a strong roster of regional and multinational clients.
Practice head(s):
Chanaka de Silva; Aruna Samarajewa
Testimonials
'The legal acumen and practical approach of the counsel means they have the ability to turn round a matter fast.'
'With Chanaka De Silva's extensive experience and commercial knowledge he has the ability to give practical and business oriented solutions. In times of urgency he is reachable for quick summary advise.'
'The firm's dispute resolution team is headed by one of the industry's best litigation lawyers.'
'We consider the firm for any material and significant disputes without any second thoughts.'
'The advice given is generally very sound and very practical.'
'We have the utmost confidence in their capabilities.'
Key clients
New Fortress Energy Inc. USA
Tudawe Brothers (Pvt) Ltd.
Hongkong and Shanghai Banking Corporation, Sri Lanka
The Bar Association of Sri Lanka
Vidullanka PLC
PricewaterhouseCoopers (PwC), Sri Lanka
Asiri Hospitals Holdings PLC
Strategic Insurance Brokers (Pvt.) Ltd.
HNB Finance PLC
Standard Chartered Bank, Sri Lanka
Work highlights
Represented the bar association of Sri Lanka in a fundamental rights application.
Represented the New Fortress Energy group of USA, in public interest litigation cases concerning the agreements entered into by the Government of Sri Lanka.
Represented Tudawe Brothers, a joint-venture partner of the consortium constructing Phase II of the Central Expressway in a dispute concerning the joint venture partners and the project employer; the Road Development Authority of Sri Lanka.
Nithya Partners
is recognised for its work within the project development and project finance spaces. The practice supports clients on projects across a diverse range of sectors, including power and energy, telecommunications, infrastructure and port development. The team also acts on disputes relating to infrastructure and project transactions.
Chanaka de Silva

 is recommended for advising, negotiating and structuring large infrastructure projects in the electricity, telecommunication, petroleum, road, ports and mining industries.
Testimonials
'Understands the energy sector well.'
'Good and thorough knowledge of the renewable energy sector.'
Key clients
Lakdhanavi Limited
Adani Group of India
Vidul Lanka (Private) Limited
Metrocorp (Pvt.) Ltd.
Roughton Consultants, UK
Gazelle Capital Pte Ltd
China State Construction Engineering Corp. Ltd.
New Fortress Energy of USA
Maga Engineering (Pvt.) Ltd.
Tudawe Brothers (Pvt) Ltd.
Iluka Resources Limited
Magalganga Power Company (Pvt) Ltd
Work highlights
Advised Lakdhanavi Limited in relation to a multi fuel 300MW Cyle Power Plant Project.
Advised New Fortress Energy Inc. on the transaction with the Government of Sri Lanka for the supply of LNG to the Yugadhanavi Power Plant, Sobadhanavi Power Plant and other future power plants in the Kerawalapitiya area.
Advised the consortium Adani Ports and SEZ Limited and John Keells Holdings PLC on the development of the West Container Terminal of the South Harbour of the Colombo Port on a PPP basis with the Sri Lanka Ports Authority.  
The team at
Nithya Partners
is well equipped to advise domestic, international, individual and corporate clients on a diversity of real estate mandates, including property related to scientific development, as well as commercial, residential and agricultural development projects. Head of the department
Seanika Pulle
is frequently engaged in handling due diligence land related matters: alongside her strong involvement with government institutions, her expertise is coveted on the drafting of leases, licenses and mortgages alongside advising domestic transfers of lands, houses, condominiums and residential apartments.
Oshini Siriwardhana
 supports the team in drafting and carrying out reports on titles as well as deeds of conveyancing.
Other key lawyers:
Testimonials
'I believe the most unique feature of this team is where they all take a personal interest in the client's matter, this makes us continue to work with this team for all our property related matters.'
'Seanika Pulle has impeccable knowledge in the subject area.'
'The Nithya team's strength lies in their sound knowledge of the relevant law and thoroughness in formulating documentation.'
'Their quick turnaround on a recent construction matter was of immense value in proceeding with the project well within the agreed timelines.'
Nithya Partners
handles the breadth of tax law related issues; it is renowned for providing advice on both direct and indirect taxes in Sri Lanka. From a tax advisory perspective, the practice assists clients in structuring their deals by focusing on tax implications and planning. In relation to litigious matters, the firm represents clients before the Tax Appeals Commission, Court of Appeal and Supreme Court.
Naomal Goonewardena

 is recognised as a key practioner within this space.
Testimonials
'Intricate technical knowledge linked with ability to understand business situation.'
'They think out of the box and are quite innovative in approaching issues and suggesting solutions.'
'Naomal Goonewardena is a good listener to our views and will explain his views in layman's language.'
Key clients
Seylan Bank PLC
Kegalle Plantations PLC
Lalan Rubber (Private) Limited
Ceylon Shell Flour (Private) Limited
HongKong and Shanghai Banking Corporation Limited
Standard Chartered Bank
McLarens Lubricants (Private) Limited
Peoples Bank
People's Leasing & Finance PLC
Nestle Lanka PLC
Work highlights
Represented Seylan Bank PLC in an appeal before the Supreme Court with regard to an assessment which had been issued on the bank disallowing a certain proportion of its interest expense.
Representing the Kegalle Plantations PLC in an appeal which is pending before the Supreme Court,  with regard to an assessment which had been issued on the client on the basis that the sale of rubber trees arising from the replantation program does not constitute an 'unprocessed agricultural product' in order to qualify for a Value Added Tax (VAT) exemption under the Value Added Tax Act, No. 14 of 2002, as amended.
Represented McLarens Lubricants (Private) Limited in a series of appeals before the Court of Appeal with regard to assessments which had been issued on the client disallowing a concessionary tax rate which had been claimed on the basis that the supply of lubricants to ships plying in international waters was an 'export'.
Nithya Partners
covers the full range of corporate activity and governance matters. The team frequently structures significant capital raising and M&A regional transactions, also possessing thorough experience in handling compliance and regulatory requirements. In addition, the group specialises in business restructuring alongside complex shareholder litigation. With over 30 years of experience in Sri Lanka's financial sector,
Naomal Goonewardena

heads the practice, possessing a strong roster of domestic and multinational clients; his core strengths lie in international bond issues, derivatives, taxation and foreign direct investments.
Nirusha Ranjitkumar
 is the other co-head and is particularly seasoned in assisting clients in foreign direct investment and exchange control laws and has been instrumental in significant domestic M&A.
Practice head(s):
Naomal Goonewardena; Nirusha Ratnatunga
Testimonials
'The team has great knowledge.'
'Neomal is has vast knowledge and experience in the industry compared to the competitors.'
'Reliable service in M&A.'
Key clients
LB Finance PLC
Tempest P.E Partners
Ambeon Holdings PLC
Sunshine Holdings PLC
PGP Glass
Technomedics International (Pvt) Ltd
Commercial Credit and Finance PLC
RIL Property PLC
Tropical Health (Private) Limited
Work highlights
Acted for Tempest P.E Partners and a consortium of investors in their acquisition of SLT Campus Limited.
Advised Ambeon Holdings PLC on the disposal of its equity stake in South Asia Textiles Limited to Hayleys Fabric PLC for a sum of approximately LKR 3.9 Billion.
Acted for PGP Glass, in its acquisition of Piramal Glass PLC, one of the largest acquisitions on the CSE with a deal value of LKR 6.8 Billion.
With
Chanaka De Silva

,
Aruna Samarajewa
and
Chamindi Ekanayake
 at the helm,
Nithya Partners
provides end-to-end intellectual property advice. The firm deals with a mixture of non-contentious and complex, high-calibre cases for both local and international clients. The team is skilled at managing trademark portfolios, and is handling a growing caseload in the pharmaceutical sector. Hearings before the National Intellectual Property Office (NIPO) is a particular strong point as the firm is regularly retained by companies to manage their extensive trademark portfolios, including one of the largest tea exporters in Sri Lanka. Other areas of expertise include patent portfolio management and due diligence investigations, especially in relation to M&A transactions.
Practice head(s):
Chanaka De Silva; Aruna Samarajewa; Chamindi Ekanayake
Testimonials
'They are very professional and have been delivering their services to our satisfaction. Nithya Partners has expertise not only in intellectual property but in other areas of law such as litigation and investments as well and it had been very helpful in our field of work.'
'Our first point of contact is Chamindi Ekanayake. We find her very attentive and her practical knowledge in intellectual property matters have been very useful to us. She is contactable at any time and is capable of providing solutions to our issues very efficiently.'
'Through my experience with Nithya Partners, I have found them to be extremely hands on with their work and are very thorough in their research and legal opinions.'
'I have worked very closely with Chamindi Ekanayake and have found her to be professional, prompt and extremely competent in her work. It has been a great experience.'
'The expertise in the intellectual property rights is commendable. The professionals who handles conceptualization and litigation work are very sound in addressing the issues and advisory.'
'Other than litigation, brand registration and renewal work is also handled by Nithya Partners where the Account Manager provides the client with a very comprehensive service and assures records management and registration is up to date. Follow-up and done on a continuous basis.'
Key clients
The University of the Visual and Performing Arts
Dipped Products PLC
Sunshine Holdings PLC, Sri Lanka
Citizens Development Business Finance PLC, Sri Lanka
Maliban Biscuit Manufactories (Private) Limited, Sri Lanka
Getz Pharma International FZ LLC, Dubai
ARISTO Pharmaceuticals Private Limited, India
ECOLAB USA
Ceylon Fresh Teas (Private) Limited, Sri Lanka
Anverally and Sons (Pvt) Ltd, Sri Lanka
Work highlights
Advised the Accelerated Higher Education Expansion and Development Operation of the University of the Visual and Performing Arts, a World Bank funded project to protect IP rights of their innovations.
Represented a client on a matter concerning the refusal by the NIPO to register the new nutrient 'Vitagen' on the ground that there were some other phonetically similar marks registered under the NIPO.
Amended applications to suit the requirements of the NIPO and assisted the client to file their applications under the Patent Cooperation Treaty.
Nithya Partners >
Firm Profile
The firm: Nithya Partners was established in 1997 with the goal of delivering a modern and responsive service in corporate and financial law. The Firm is led by a group of Partners who combine a unique blend of multi-disciplinary experience along with an extensive knowledge base of several years of legal practice in the public and private sector. These strengths have allowed the Firm to deliver innovative, timely and commercially viable solutions to clients, and thereby position itself as one of the leading corporate law firms in Sri Lanka, within a relatively brief period.
Areas of practice: Nithya Partners is a full service law firm with a strong presence in all the main practice areas such as Banking and Finance, Corporate, Commercial and M&A, Project Development, Dispute Resolution, Tax, Real Estate and Intellectual Property. Nithya Partners has participated in some of the largest cross-border investments, mergers and acquisitions of recent times. The firm has also leveraged its multi-disciplinary capabilities and assisted in several corporate and debt restructurings and securitisations. It is also a leading project law firm, having been involved in transactions in diverse sectors that include energy, telecommunications, transport, utilities and port development.
Banking and finance: Nithya Partners continues to maintain its strong practice in the area of banking and finance and has been actively involved in a number of large transactions which have taken place recently. The firm has demonstrated its expertise in the areas of international bond offerings, loan financing (bilateral and syndicated loans, ECA backed financing, secured and unsecured financing), structured financing, derivative and financial products, regulatory and compliance advice, banking regulation, banking documentation, trade financing and Islamic financing. The firm also continues to act as principal lawyers to several leading international banks which have established branch offices in Sri Lanka.
Conveyancing and real estate: Nithya Partners handles all aspects of conveyancing. The firm has represented a number of local conglomerates and foreign investors in the acquisition and development of residential, commercial and hotel properties.
Corporate, commercial and M&A: Nithya Partners is recognised as having one of the strongest practices in corporate, commercial and M&A. The firm has advised foreign and local clients on many of the largest transactions on and off the Colombo Stock Exchange. During the course of the previous year, the firm has dealt with a range of transactions in several sectors including cement, glass, food, hospitality, property, energy, freight forwarding, IT, financial services and healthcare.
Intellectual property: Nithya Partners has focused on developing its intellectual property practice over the years. The division offers a full range of services in IP related matters. These include registration of IP rights, representing clients in safeguarding their IP rights at the National Intellectual Property Office, carrying out IP audits for companies, assisting clients in IP asset management, creating awareness of IP strategies, drafting of agreements, drafting patent specifications and litigation.
Litigation and dispute resolution: Nithya Partners' dispute resolution practice is primarily focused on high-value and complex corporate and commercial dispute resolution. The firm represents several original and appellate courts in Sri Lanka. Nithya Partners also has a strong arbitration practice, with the firm representing large local and foreign corporates in both local and international arbitrations.
Project finance: Nithya Partners' project finance practice has been involved in most of the largest project development project finance transactions and negotiations in Sri Lanka. The firm regularly negotiates and structures large infrastructure projects in diverse areas such as electricity, telecommunication, petroleum, roads, ports and mining.
Tax: Nithya Partners has been consistently rated as the top tier law firm in Sri Lanka for Tax. The firm has represented and is representing several banks and corporates before the Tax Appeals Commission, Court of Appeal and the Supreme Court. The firm has been engaged to advise and represent clients both local and foreign in disputes involving both direct and indirect tax matters.
Staff Figures
Number of lawyers : 16
Languages
English Sinhala