Barun Law > Seoul, South Korea > Firm Profile
Barun Law
Offices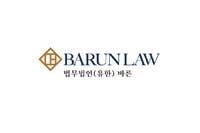 Barun Law
BARUN LAW BUILDING
92 GIL 7, TEHERAN-RO, GANGNAM-GU
SEOUL 06181, KOREA
South Korea
Barun Law > The Legal 500
Rankings
Barun Law
's team is made up of former district judges and prosecutors. Among them, managing partner
Cheoll Park
specialises in civil, criminal and family law cases, while
Yong Kyun Kim
and
Ho Chul Suk
often represent major Korean heavy industrial and construction companies. For criminal investigations,
Hyun Woong Kim
 is an experienced defence lawyer.
Practice head(s):
Cheoll Park; Yong Kyun Kim; Ho Chul Suk; Hyun Woong Kim
Key clients
Venice CC members
Shinwha Intertek Corp
Export-Import Bank of Korea
Missyou, Inc.
Work highlights
Represented the former outside directors and the audit members of Daewoo Shipbuilding & Marine Engineering Co Ltd to release from liability pursuant to Article 162.1 of the Capital Markets Act.
Acting for the Bank of China and the Transportation Bank in a damages claim brought by Mirae Asset Daewoo, the underwriter, in response to its delisting on the Korean Exchange due to an accounting scandal.
Defending eBest Investment & Securities Co., Ltd, indicted for alleged violation of the Aggravated Punishment of Specific Crimes and the Financial Investment Services and Capital Markets Act for failing to explain the Chinese foreign exchange report process (SAFE system) to Korean securities companies in the process of the Chinese energy company CERCG issuing ABCP worth KRW 160 billion.
Barun Law >
Firm Profile
Leader in litigation: Barun Law LLC has achieved exponential growth since its establishment in 1998. It is recognized for its strength in litigation and assessed to be one of the major representative law firms of Korea. Such growth and development were possible due to Barun Law's continuous efforts in recruiting highly-trained professionals, close collaboration between partners and associates, strengthening of professional teams, and trust from clients who have experienced the firm's legal services.
Leading corporate, M&A, and finance advisors: Barun Law is one of Korea's leading corporate advisors, with experience beyond traditional industrial fields and extending to the new sectors of the Fourth Industrial Revolution, such as shared economy, innovative enterprises, emerging economies, and startups. In addition to its transactional expertise, Barun Law has a history of establishing long-term and constructive relationships with corporate clients because clients trust that Barun Law's prominent and highly experienced Korean and foreign lawyers will provide the best legal services. In 2018 and 2019, Barun Law won the Legal Advisory Award for corporate law practice at the Korea Legal Awards, an award given to the best firm and attorney in Korea in each practice area.
The corporate finance team's expertise in financial transactions allows it to meet clients' needs for diverse and specific legal services in the corporate finance field. Barun Law is the first major Korean law firm to open an office in Singapore, a financial hub with a stable business environment. The Singapore office provides legal advice to regional headquarters or branch offices of global companies seeking to enter the ASEAN market.
High quality legal service: Barun Law's dispute resolution and litigation practice is second-to-none in Korea; many of the firm's litigation partners are former judges or prosecutors. Based on the firm's competitiveness in litigation-related services, its corporate lawyers have achieved enormous growth as well, allowing the firm to provide the best-quality legal services in all practice areas.
Future of new law firm: In step with the rapid changes occurring in society with the introduction of the Fourth Industrial Revolution paradigm, Barun Law has been at the forefront in designing the new future for law firms, such as creating new systems by making use of its accumulated knowledge and information. Traditionally, the role of law firms has been focused on providing solutions after the occurrence of the relevant issue, but now such a role is going through changes as the services are more about providing legal advice in advance based on prior review of the relevant legal risks. Barun Law is also leading the legal market in this area.
Reliable partner in following the right path: Barun Law LLC is a firm made up of "just" lawyers who are dedicated in providing the best services to clients, as its name implies, and it will endeavor to become a reliable partner in assisting clients to follow the right path. Please seek us out. Our doors are always open. We will make sure to bring you satisfaction.
Languages
Korean English
Spotlights
DISPUTE RESOLUTION: LOCAL FIRMS
A leader in Korea's disputes space, Barun Law's litigation and arbitration practice is second-to-none, with many of the firm's litigation partners former judges or prosecutors. Based on the firm's competitiveness in litigation-related service, its corporate lawyers have achieved enormous growth as well, allowing the firm to provide the best-quality legal services in all practice areas.
Press Releases
11th October 2022
Barun Law established the Real Estate Development Law in order to create the means through which experts can exchange various ideas and experiences concerning public construction projects to civil development projects as well as the overall practical issues concerning the development and construction of real estate, including lands, housing and commercial buildings, and trusts, permits, urban development, reconstruction and redevelopment, land appropriation, procurement of funds (financing), and leases.
11th October 2022
On June 22, 2022, Barun held a seminar titled, "Future Litigation Prospects based on the Supreme Court of Korea Judgment concerning the Salary Peak System"
11th October 2022
Due to the prolonged war between Russia and Ukraine, many companies that invested in or have considered investing in Russia are facing many difficulties.  Due to the economic sanctions imposed against Russia by Western countries, the global economy has shrunk and many countries are silently enduring their losses. On June 16, 2022, Barun Law held a seminar to diagnose the current situation and future prospects for companies in Korea that are struggling to make wise management decisions and to search for ways to respond to such global situation.
11th October 2022
Non-fungible tokens (NFTs) have become more of an issue lately. In order to create a forum to carry out lively discussions on the legal issues concerning NFTs as well as to raise related concerns both inside and outside the firm, the NFT Society (Chairman: Attorney Lee Sung-Hoon) been newly launched in March 2022. NFT is an area that has gained much attention recently and there is considerable amount of issues that needs to be legally cleared up or organized since it is an area that is not greatly known. As a result, the NFT Society will carry out studies and presentations on any legal issues or example cases concerning NFTs, including NFT and copyright, restriction of virtual NFT assets, metaverse and NFTs, securities restriction concerning NFTs, issue of control under traditional civil and criminal codes, and actual dispute cases concerning NFTs and try its best to provide a forum for in-depth analysis and discussions.
11th October 2022
On May 10, Barun Law LLC and DNews jointly hosted a webinar on measures to respond to construction cost adjustments following inflation.
11th October 2022
On March 21, 2022, Barun Law joined an expert panel, hosted by the Korea Business Leaders Alliance (KBLA), at the Four Seasons Hotel in Seoul. KBLA, one of Korea's most reputable forums for connecting and providing vital information to businesspeople in South Korea, asked a series of questions to Barun Law attorneys related to the topic of dispute resolution.
11th October 2022
Attorneys Jang Joo-Hyoung, Ahn Ju-Hyun, Lee Ju-Eun and Foreign Attorney Caroline Yoon of Barun Law LLC published the International Comparative Legal Guide – Digital Health 2022 (South Korea), which is issued by Global Legal Group (GLG).
11th October 2022
Serious Accidents Punishment Act ("SAPA") went into effect on January 27. The purpose of SAPA is to prevent disasters in advance by imposing safety and health-related obligations on top corporate managers. However, due to the characteristics of industrial sites, it is impossible to prevent all accidents even if sufficient preparations are made. If anyone were to lose their life or become injured at an industrial site, the business manager will be unable to avoid investigation that will check to see if the business manager has fully complied with the safety and health-related obligations under SAPA.
11th October 2022
On February 10, 2022, Attorneys Park Sung-Keun and Jung Sang-Tae presented a webinar, titled "Major Issues Concerning Korea's Serious Accident Punishment Act (SAPA)" together with the Italian Chamber of Commerce in Korea.
11th January 2022
Barun Law's International Arbitration Team and KCAB International jointly hosted a webinar on "Practical Matters to Note to Prepare for and Respond to International Arbitration Cases."
5th November 2021
Foreign Attorneys Rieu Kim and Michael van Muelken and Attorney Baik Ji-won gave presentations on "Different Ways to Respond to Disputes Foreign Companies Can Face in Korea" at the live webinar hosted by the European Chamber of Commerce in Korea, on September 9, 2021.
26th August 2021
Barun Law LLC will hold the 2nd webinar on "Analysis of and Response Measures to the Enforcement Decree Announced for Enactment" on September 7, 2021 at 3:00 p.m.
29th June 2021
Barun Law LLC has been honored with the 4th Korea Legal Awards in Litigation.
31st March 2021
Barun Law is scheduled to host a webinar on "Serious Accidents Punishment Act and Response Thereto" at 2 p.m. on March 30, 2021.
28th January 2021
- The 2020 Autumn Symposium of the Korea Commercial Cases Association was held online on December 11, 2020.
28th January 2021
- Attorney Yang Hun Chung gave a lecture on December 15, 2020, on the "Theory and Practice of the Act on Fair Transactions in Large Retail Businesses", and explained of the major terms under the Act and on the particular aspects concerning duty free businesses.
28th January 2021
Attorney Baek gave a video lecture on "Major Terms of the Act on Fair Labeling and Advertising and Understanding Example Cases" for the officers and employees of Public Home Shopping at the Legal Edu Studio located in Gangnam-gu, Seoul on December 2, 2020.