Firm Profile > Ashfords LLP > Bristol, England
Ashfords LLP
Offices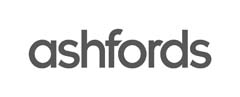 Ashfords LLP
TOWER WHARF, CHEESE LANE
BRISTOL
BS2 0JJ
England
Ashfords LLP > The Legal 500
Rankings
Ashfords LLP >
Firm Profile
Ashfords LLP is a national provider of legal, regulatory and professional services. Its strategic aim is to provide the highest quality and depth of legal expertise and to support its clients through a range of complementary business products and services.
The firm: Ashfords has introduced a dedicated patent and trademark agency, undertaken its first few cash investments in external companies, launched an innovative health and safety offering as well as a dedicated regulatory compliance service, developed and began selling its bespoke market leading contract management and deal platform and launched its own business consultancy unit.
Ashfords' client-focused and straightforward approach attracts clients including Viridor Waste Management, Sensus, Lloyds Banking Group, London Borough of Wandsworth, Crown Commercial Service, Schlumberger, Penhaligon's, Post Office and Crowdcube.
Types of work undertaken: Ashfords provides integrated multi-disciplinary teams of expert lawyers who combine strategic understanding and technical excellence across a broad range of disciplines to deliver insightful advice on a full range of legal services across three core divisions:
Business services: combining strategic understanding and technical excellence to ensure clients' activities are sound and secure. The team advises on a range of areas including intellectual property, corporate, employment, tax, business risk and regulation, dispute resolution and restructuring.
Real Estate & infrastructure: experienced teams working across the whole real estate-related spectrum, from negotiating development agreements, planning agreements and handling landlord/tenant disputes to working on major projects, and is renowned for large scale residential and commercial property development, urban regeneration, infrastructure projects and real estate investment.
Private Client: providing a wide range of legal services to clients ranging from first-time buyers to high-net-worth individuals, including trusts and estates, residential property, family and children, disputed wills and personal injury.
International: Ashfords has a far-reaching and experienced international presence: as a member of the ADVOC international network of independent law firms, International Referral and other networks, Ashfords can co-ordinate the delivery of legal advice from over 100 jurisdictions worldwide.
Sectors: Ashfords' multidisciplinary teams have in-depth understanding and connection with key sectors that add strategic value through knowledge sharing, and the introduction of commercial and networking opportunities assist in business development and project delivery. Sectors include:
Agriculture: advising on all aspects of running commercial operations; in particular on legal and regulatory issues surrounding agribusiness, farm management and diversification.
Charities: working closely with registered charities and other not-for-profit organisations and advising on a complete range of services to its voluntary sector clients.
Energy & Waste: advising businesses with all aspects of energy and waste matters including waste and resource management, renewable energy, natural resources, smart grids, and energy innovation.
Food & Drink: advising clients at all stages of the food cycle including producers, wholesalers, distributors and retailers.
Homes, Communities & Regeneration: advising both private and affordable housing developers nationwide. Working closely with housebuilder clients to provide a smooth transition throughout the development process from initial acquisition to final disposal and after sales care.
Marine & Transport: advising in respect of all aspects of marine related legal advice to a national and international client base representing ports, harbours, marinas, government agencies, property developers, insurers, banks, shipping companies, fishermen, and other marine businesses.
Public Sector: advising local and national governmental bodies in matters including public procurement, outsourcing and externalisation and shared services arrangements, governance and vires, employment and HR matters, state aid, commercial contracts, planning, marine licensing and development matters, ports and harbours, major projects with a particular emphasis on renewable energy and waste, Passivhaus principles and building biology and information law.
Technology: advising entrepreneurial start-ups through to established multinational companies and investment funds on developments in the market such as cloud computing, IT infrastructure, mobile devices, big data, wearable tech, cyber security and data protection amongst other areas.
Retail: advising clients representing over 2000 outlets and £300m+ turnover, from high street clothes stores to major national brands on a wide range of issues including acquisitions, brand protection, employment law, e-commerce, managing property portfolios, franchising and product safety issues.
Sport: advising individuals, clubs and team sponsors and right holders on issues arising both on and off the field of play.
Other offices: London, Bristol, Exeter, Taunton, Plymouth, Tiverton
Main Contacts
| Department | Name | Email | Telephone |
| --- | --- | --- | --- |
| CEO | Garry Mackay | | |
| Chairman | Mark Lomas | | |
Staff Figures
Number of UK partners : 75 Number of other UK fee-earners : 227
Corporate Social Responsibility
CORPORATE SOCIAL RESPONSIBILITY
Our priorities go beyond business and we believe passionately that our firm can be a force for good in the communities in which we work.
We make sure our business behaviour encourages the growth and development of our communities and that we act responsibly towards the environment.
Our staff lead our corporate social responsibility (CSR) programme, which we call "Community Matters". It relates to three types of community:
THE GREEN COMMUNITY
We take our responsibility to the environment seriously. Activities include planting trees, reducing waste (we now send zero waste to landfill) and using local suppliers where possible. We also have our own beehive – protecting bees, producing honey and giving staff the chance to learn new skills in the process.
THE ASHFORDS COMMUNITY
We want to provide a positive and rewarding working environment for all employees. We do this through CSR initiatives including arranging staff discounts at local businesses, allowing staff to buy up to three days' holiday each year and introducing a cycle scheme offering subsidised bikes.
OUR LOCAL COMMUNITY
We actively contribute to the communities in which we work. For example, for the last three years we have asked all our teams to nominate a charity of the year, which has raised almost £300,000 for Mind, Parkinson's UK and Alzheimer's Society.
The Ashfords Foundation
The Ashfords Foundation is a grant making charity which is closely associated with Ashfords LLP, a national provider of legal, professional and regulatory services. Established in 2018, the Foundation brings together all of Ashfords' charitable giving. It is overseen by a Trustee Board, who are supported by a Staff Committee drawn from the various Ashfords' offices. Our charitable mission is to make a real difference in the lives of the communities in which the partners and staff of Ashfords LLP live and work. As a grant making Foundation, we can only be as effective as the organisations we support. They are at the very heart of our mission. Our ability to make a difference relies on their work.
https://www.ashfordsfoundation.org.uk/
Client Testimonials
CLIENT: Manisha Patel, legal manager
COMPANY/FIRM: Catalyst Housing
TESTIMONIAL: Paul Butterworth is professional, approachable and able to communicate in terms I could understand. He provides pragmatic and effective advice, is practical-minded and available at all times. Paul always applies a positive approach to resolving problems whilst remaining calm under pressure, together with applying acute attention to detail to deliver results in a timely manner.
---
CLIENT: Stephen Humphreys, head of development and sales
COMPANY/FIRM: Saxon Weald
TESTIMONIAL: The quality of Ashfords' advice is fantastic. Too often legal firms communicate and report risks or advice in a very lengthy legal way. Ashfords keep the information at a level that their clients fully understand. Their Reports on Titles are very thorough and clear to read. The solicitors that I have dealt with, in both property and construction disciplines, are some of the best that I have encountered. They have always met any deadline that I have set them. I like Ashfords' approach to risk, in that they do report on every risk, but place a focus on those risks that are commercial to the deal. They have a great understanding of us as a client, how we work, our purpose, our staff and what is key to us. Invoices are timely submitted with summaries of the work given. Ashfords are multi-disciplined, and it really helps in development when you have specialist tax, charging, plot sales, planning, property and construction advice when it is under one roof. Apart from the usual training and legal updates, Ashfords have been able to provide my new staff with one-on-one training on specific areas. My first choice when wanting to appoint a solicitor.
---
CLIENT: Oliver Mason, co-founder
COMPANY/FIRM: Magna Asset Management
TESTIMONIAL: We've worked with Paul Olliff since our inception over 5 years ago – his technical knowledge applied with a shrewd commercial approach mean we will continue to do so. He gets things over the line swiftly and efficiently. He and his team help with everything from development (including PD), options, re-financing, leasing and licensing. Aside from the legal work done, we also bring him in to advise on structuring transactions and our Group – we look at him more as a member of the team and look forward to many more years with him!
---
CLIENT: James Palmer, founder/owner
COMPANY/FIRM: Rainbo Limited
TESTIMONIAL: I just wanted to write to thank you not only for your technical support with the legal advice and technical documentation, but also for the broader assistance and advice you have given us in helping our business achieve its strategic goals. You have been a pleasure to work with on both a professional and personal level and I look forward to working together for many years to come as we continue to expand and build our business.
---
CLIENT: Alfie Lay, managing director
COMPANY/FIRM: Leib Productions
TESTIMONIAL: I have been working for nearly half a year with Paul Olliff on obtaining a long lease for a building in south-east London with the intent to convert it into a creative community of studios and small businesses. From the beginning, Paul has been excellent in giving me advice and guidance, stretching from the more legal nuances of the long lease, to thoughts at the meta level about the business model and where and how to make the right spot-checks one should undertake with such a project. At certain points, he used his contacts in the industry as part of his whole package of consultation. The negotiations with the landlord have been fairly protracted and tough, but Paul has been very assured and a calming influence on what has been a rather stressful project, especially given that this is my own personal start-up. Thus his ability to combine a firm stance to better my position in the negotiations with a personable nature to feed back to me and be empathetic has made the whole process far smoother and manageable, indeed enjoyable, in parts as we've worked through it together. Property law can seem daunting at times, but is far less so, when people such as Paul are involved. I cannot recommend him enough.
---
CLIENT: Barry Thomson, partner consultant
COMPANY/FIRM: ART Surveyors
TESTIMONIAL: I have had the pleasure of working with Paul Olliff on a number of projects over the last 10 years or so, and during recent years while you have been at Ashfords. Our work together has mainly involved the sale and purchase of commercial investments in London on behalf of non-resident entities and I have always enjoyed the collegiate approach which we have used in our work together. I have always found your legal advice to be of the highest order and always provided often within tight time frames. The help of your litigation team at Ashfords was also extremely helpful in one particular instance recently.
---
CLIENT: Val Bagnall, managing director
COMPANY/FIRM: Apex Airspace Developments
TESTIMONIAL: It's an absolute delight to be collaborating with Paul Olliff and the Ashford team to pioneer a new market in airspace development for London and the UK. Ashfords' positive approach to promoting and developing the legal architecture for airspace development is driving the conversation on how new value can be extracted from existing assets to deliver more for asset holders and London's homeless. Paul has demonstrated good technical knowledge, particularly in the joint seminars we've done, and I would recommend him as a 'go-to' person in this burgeoning area of the market.
---
CLIENT: Wilmar Lorenz, owner
COMPANY/FIRM: JMLP UK
TESTIMONIAL: We have engaged Paul Olliff at Ashfords LLP in the last year to advise and represent us with our UK transactions and based on the experience can attest to the following: Paul is expertly knowledgeable in his field, he will only issue advise once he has ascertained all the facts, and when advice is needed outside Paul's direct field of expertise he is very efficient at engaging and coordinating the right sources for further expert guidance. He is always readily available to offer any support he can, and is very reachable and easy to deal with.
---
CLIENT: Phillip Wallis, managing director
COMPANY/FIRM: Metroprop
TESTIMONIAL: I am writing to thank Paul Olliff and all the team at Ashfords for doing an excellent job with Ealing. In my experience successful firms have strong leadership, depth of talent in their team and a culture of understanding the balance between the intellectual exercise and commercial realism/value. Ashfords tick these boxes for me.
---
CLIENT: Laith Mubarak, acquisitions manager
COMPANY/FIRM: Click Properties
TESTIMONIAL: Paul Olliff's knowledge and commercial attitude have been invaluable to us in structuring our way into this really cutting area of the real estate market, which the whole industry is only just beginning to get its head around. Paul's been a pleasure to have assisting us in getting to grips with it.
---
CLIENT: Kieran Daya, national land and development director
COMPANY/FIRM: Galliford Try Partnerships
TESTIMONIAL: All partners who I have dealt with at Ashfords are very hands on – they do the work as well as manage the relationships. That's not to say that the teams beneath them are not capable, they very much are, but I always felt like I was getting the right level of lawyer for the job in hand. Where the job required a partner to both front the matter and do the work, this happened. There a number of standout lawyers who I highlight as follows: Tim Heal – Tim is the head of the real estate team and oversees our relationship. Tim is both responsive and helpful, with the rare skill-set of being extremely 'commercial' which every solicitor claims to be but very few are. We know that when we give Tim a problem, he either sorts it out or tells us how to do so. Kate Top can only be described as 'best in class'. She is a Rolls Royce property solicitor and her team manage our day-to-day transactional work. Something that sets Kate apart is how she applies her knowledge of the development industry; she is able to communicate with us in a language we understand from graduate to chief executive. Lastly, Ian Tompkins – a name to watch within real estate in the South West.
---
CLIENT: Sacha Sebbah, finance director
COMPANY/FIRM: PathMotion
TESTIMONIAL: Their teams truly understand the needs and challenges of technology-driven businesses and have been dependable legal partners throughout the different stages of business growth.
---
CLIENT: Anonymous
COMPANY/FIRM: Anonymous
TESTIMONIAL: We cannot thank the disputed wills and trusts team enough for your ongoing support and professional knowledge. You have gone above and beyond anything we could have expected from a solicitor. This is, and always was, about justice for our mum's life of hard work and love for her children. All that you have done for us and for mum is really so appreciated and we thank you from the bottom of our hearts.
---
CLIENT: Anonymous
COMPANY/FIRM: Anonymous
TESTIMONIAL: Thank you so much for the news of the settlement. I cannot thank you and the disputed wills and trusts team enough for all you have done. I am so fortunate in having you both, thank you again for all you are doing.
---
CLIENT: Anonymous
COMPANY/FIRM: Anonymous
TESTIMONIAL: I want to thank the disputed wills and trusts team for all your work now that the matter is settled. You reassured me earlier that this would be the case so a big thank you for your successful work. I knew the truth was on my side but needed a cracking good lawyer to help me, well done!
---
CLIENT: Emma Leake and Rob Powe
COMPANY/FIRM: Wichelstowe LLP (a joint venture between Barratt Homes and Swindon Borough Council)
TESTIMONIAL: David Richardson provided us with excellent support in relation to the completion of our Section 106 agreement. Advice was clear and concise, demonstrating a strong understanding of our project and objectives for the development. We particularly welcomed the approach to problem-solving with proactive and effective solutions found. Resource was available when required with someone available at the end of the phone whenever we had any queries.
---
CLIENT: Caroline Plumb, founder and CEO
COMPANY/FIRM: Fluidly
TESTIMONIAL: Rory Suggett and the CoComm team at Ashfords are superb. They are responsive, knowledgeable and have a good sense of where the market is at and what the key issues are to focus on. I especially value his pragmatic, commercial advice – always delivered in a clear, straightforward way which provides confidence and direction while keeping momentum on a deal.
---
CLIENT: David Jackson, executive chairman
COMPANY/FIRM: Altus Ltd
TESTIMONIAL: The Ashfords technology team work hard to achieve the desired outcome; they respond promptly, confidently and accurately to our needs, and it's headed up by a highly experienced lead in Andy Braithwaite, who has great specialist knowledge in this area. I would not hesitate in recommending them.
---
CLIENT: Euan Blair, co-founder and CEO
COMPANY/FIRM: White Hat
TESTIMONIAL: We've been delighted with the excellent level of support and advice received from the Ashfords CoComm department. They've worked tirelessly on our behalf and helped to ensure everything went smoothly. We're looking forward to working with Giles Hawkins and the team in the future!
---
CLIENT: William Chappel, head of growth capital
COMPANY/FIRM: Shawbrook Bank
TESTIMONIAL: Venture debt helps unlock and accelerate the growth potential of the clients we serve. But to understand that potential takes specialist knowledge and requires a number of parties to work closely together – the client, the funder and our legal advisers. Like Shawbrook, Ashfords are specialists in what they do and their input has been utterly invaluable in creating this growth capital facility for REG.
---
CLIENT: Michael Mueller, CEO
COMPANY/FIRM: Form3
TESTIMONIAL: Ashfords have been great partners to our business ever since the company was established in 2016. Based on a combination of good knowledge of the fintech sector and strong expertise in enterprise technology, Giles and his team have provided us with highly effective support in various investment and commercial initiatives.
---
CLIENT: Jennifer Chamandi
COMPANY/FIRM: N/A
TESTIMONIAL: I'd like to thank the intellectual property team at Ashfords for supporting me through the protection of my brand and designs. The patent was particularly significant in capturing the judges' attention.
---
CLIENT: Simon Calver, head of investments
COMPANY/FIRM: BGF Ventures
TESTIMONIAL: Ashfords' ongoing support for BGF Ventures in this NewVoiceMedia transaction was excellent. Chris Dyson and the CoComm team at Ashfords were very responsive and worked tirelessly to get the deal over the line despite the challenges and time differences with many overseas parties.
---
CLIENT: Mark Caroe, partner
COMPANY/FIRM: Eden Ventures
TESTIMONIAL: We've worked closely with the Ashfords CoComm team for many years across our portfolio, including on investment rounds and the subsequent sale of NewVoiceMedia. Ashfords provided us with the excellent support we have come to expect from their team – their market knowledge and commercial advice are second to none.
---
CLIENT: James Cole, founder and CEO
COMPANY/FIRM: Route1
TESTIMONIAL: We are pleased to have closed this round in record time and with the usual excellent service from Ashfords and the CoComm team. These funds will enable Route1 to further leverage its technology solution for clients and candidates in the post GDPR legal recruitment environment.
---
CLIENT: Jason Garside, CEO
COMPANY/FIRM: Torquay Leisure Hotels
TESTIMONIAL: It was truly a pleasure working with the many solicitors that were placed in front of us. Light-heartedness aside, the team at Ashfords have been consummate professionals from the beginning, and they ensured our interests were at the heart of everything. We look forward to working with them on future occasions, albeit on less complex matters.
The Lex 100 Verdict
Providing the 'perfect balance', Ashfords allows trainees to 'enjoy a south west lifestyle, whilst still offering a national full-service work base and high-quality clients'. The firm also has an office in London. There is a 'supportive learning environment', which translates into a 'very good working atmosphere' where everything is 'very much a team effort with none of the work hoarding and dog-eat-dog environment of some City firms'. All things considered, the firm is a deserving Lex 100 Winner for work/life balance, job satisfaction and living up to trainee expectations. 'Ambitious and innovative', Ashfords trainees are afforded high levels of responsibility 'both in terms of managing files and interacting with clients'. Grumbles tended to centre on the 'confusing seat allocation process', exacerbated by a 'lack of information and communication'. Trainees did not enjoy 'feeling belittled' by the odd 'tricky supervisor' who can be 'difficult to approach'. But on a more positive note, 'bringing in new clients', 'accompanying counsel to a hearing at the Central Family Court in London' and 'dealing with a client with very little guidance' were singled out as best moments. The recently-launched Ashfords Foundation deserves a mention, described by recruits as a 'great way to support causes which are local to each of our offices'. What's more, the firm is 'actively committed to making the business as environmentally sustainable as possible – how many trainees can say that they work for a firm with its very own bee colony?'. If you're looking for a firm which 'offers the feel of a regional firm but also the work and opportunities of a national firm', where the 'friendly reputation is 100% genuine', consider Ashfords.
Top Tier Firm Rankings
Firm Rankings