Tuli & Co > New Delhi, India > Firm Profile
Tuli & Co
Offices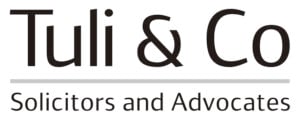 Tuli & Co
LEVEL 14, OFFICE B
MAX TOWERS SECTOR 16B
NOIDA 201301
India
Tuli & Co > The Legal 500
Rankings
Specialist insurance firm
Tuli & Co
handles a myriad of insurance and reinsurance matters for domestic and international insurance companies, intermediaries and reinsurers.
Neeraj Tuli

co-heads the practice and handles contentious and non-contentious matters involving regulatory, product development and insurance coverage issues. On the non-contentious side of the practice, co-head
Celia Jenkins
 leads the team and specialises in providing corporate and commercial advice to insurance intermediaries, providers and reinsurers. Managing associate
Anuj Bahukhandi
handles multiple forms of regulatory advice and programme structuring.
Mandakini Khanna
is an expert in providing advice on claims and coverage to domestic insurers and foreign reinsurers under a full range of policies, particularly clinical trial, product liability and cyber.
Amrit Singh
was promoted to partner in April 2022, contributing his experience in representing insurers and reinsurers in litigious matters. In addition, the team is equipped to assist clients with outsourcing issues, bancassurance arrangements and commission payments.
Practice head(s):
Neeraj Tuli; Celia Jenkins
Other key lawyers:
Key clients
Magma HDI General Insurance Co Ltd.
SBI General Insurance Company Limited
HDFC Ergo General Insurance Company Limited
Hannover Ruck SE – India Branch
Swiss Reinsurance Company Limited – India Branch
Acko General Insurance Limited
Girnar Insurance Brokers Private Limited
Policybazaar Insurance Brokers Private Limited
Future Generali India Insurance Company Limited
Bajaj Allianz Life Insurance Company Limited
FM Global
Iffco Tokio General Insurance Company Limited
Assurant Automotive Warranty Solutions India Pvt Ltd (Formerly TWG)
Work highlights
Advised reinsurers in relation to the scope of treaty coverage, compliance with underwriting requirements when issuing underlying policies and the handling of underlying claims.
Advised multiple leading Indian insurers on cyber incidents and claims, including ransomware attacks, malware attacks and unauthorised access.
Provided coverage and monitoring advice to clients in relation to notifications under D&O, E&O and EPL policies in respect of claims arising from events and incidents.
Tuli & Co
is valued by clients for its '
crisp and clear legal advice
' and is one of the go-to practices in the market for insurance-related litigation.
Naval Sharma
and
Rajat Taimni
in Mumbai are well versed in insurance cases as well as broader commercial disputes; they co-lead the department with senior partner
Neeraj Tuli

in New Delhi, who has a dedicated focus on insurance matters.
Saket Satapathy
is well regarded by clients and specialises in handling insurance and commercial disputes, representing Indian insurers, overseas reinsurers and general commercial clients on a range of proceedings before the Indian courts.
Practice head(s):
Neeraj Tuli; Rajat Taimni; Naval Sharma
Other key lawyers:
Testimonials
'We are happy with the outcomes achieved by them for us, which have been successful. They are cost effective, thorough, and have no airs. Very commercial minded which is useful in a complicated jurisdiction like India. Very user friendly, and useful in being the interface with Indian barristers. I have used Tuli & Co for many years, and have no compelling reason to stop using them.'
'The best practice about the team is constant updating on the case assigned and value addition in the form of other updates relevant without any follow up.'
'Saket Sathapathy and team has required knowledge and skill in insurance required for giving support on an immediate basis. Saket Sathapathy particularly provides in-depth opinions about the case with which we are able to take a decision on the way forward.'
'Team Tuli and especially the partners Saket Sathapathy and Naval Sharma and all the associates we have worked with, have been remarkable. Even in the most stressful situations, the solutions they all come up with and the way they handle difficult cases is exceptional.'
'Saket Sathapathy and Naval Sharma have been exceptional all through. They are both sharp, hard-working, solution oriented and excellent is strategizing matters. Their deep understanding of commercial law and other legal provisions has always given us an upper hand. The experience they have gathered in the insurance sector is astounding.'
'Agility, detailing, team collaboration and approachability with a crisp and clear legal advice are few words that describe the teams at Tuli & Co. Tuli & Co. is a go to firm for handling complex litigation matters and for advice on regulatory issues across various sectors and specially for the insurance sector. The best part of working with the team is the 'turn-around time' without any follow-ups.'
'I have extensively worked with Naval Sharma and Saket Satapathy and the experience working with them and their teams, namely Anubhav Dutta and Varun Gupta has only been enriching. Both Naval and Saket as a team develop litigation strategies which comprehend the expectations of a corporate client and its management. The memorandums, drafts and documents made by the firm are very detailed and easy to understand.'
'Detail-oriented, good litigative mindset, methodical approach.'
Key clients
Export Credit Guarantee Corporation of India Limited
World Sport Group (India) Private Limited (Lagadere Sports & Entertainment)
Unicredit AG
Weiss Technik India Private Limited
Engine Lease Finance Corporation
National Insurance Company
General Insurance Corporation of India
Acko General Insurance Limited
SBI General Insurance Company Limited
The New India Assurance Company Limited
Coface SA (Compagnie Française d'Assurance pour le Commerce Extérieur)
HDFC ERGO General Insurance Company
ICICI Lombard General Insurance Company Limited
Tuli & Co >
Firm Profile
About Us
Tuli & Co was established in 2000 to service the Indian and international insurance and reinsurance industry. With almost 50 qualified legal professionals, we are the single largest insurance law practice in India.
Rankings
Tuli & Co has been recognized by:
Asia Pacific Legal 500 as a top tier law firm for Insurance & Reinsurance from 2008 onwards.
Chambers & Partners as a top tier law firm for Insurance & Reinsurance from 2011 onwards.
IBLJ as a winner in the Insurance and Reinsurance segment from 2014 onwards.
Asia Pacific Legal 500 for Dispute Resolution from 2019 onwards.
 Core Practice Areas
 Insurance & Reinsurance Coverage & Claims Management
 Coverage advice on a range of policies, including:
·         E&O

·         D&O

·         CGL

·         EPLI

·         Product Liability

·         Product Recall

·         Cyber

·         Media Liability

·         Material Damage

·         Crime

·         Trade Credit

·         Clinical Trials

·         CAR, EAR

·         SFSP

·         ALOP

·         Marine

·         Aviation

·         Business Interruption
 Contacts:  Neeraj Tuli and Mandakini Khanna
 Dispute Resolution
Core areas of work, include:
·         Insurance

·         Reinsurance

·         Construction

·         Company Law

·         IBC

·         Sports

·         Media

·         Employment

·         Maritime

·         International Trade

·         Competition Law

·         White Collar Crimes
Representing clients before various Courts and Forums, including:
·         The Supreme Court

·         The High Courts

·         District Courts

·         Consumer Fora

·         NCLT & NCLAT

·         Competition Commission
 Alternate Dispute Resolution
 Representing clients in ADR proceedings, including in: 
·         Mediation

·         Domestic Arbitration

·         Conciliation

·         International Commercial Arbitration
 Contacts: Rajat Taimni, Neeraj Tuli and Naval Sharma
Regulatory
 Advising Insurers, Reinsurers and various insurance intermediaries on a wide range of regulatory issues, including:
·         Entry & Exit Options

·         Marketing Arrangements

·         Overseas Expansion

·         Distribution Options

·         Intermediary Structuring

·         Regulatory Audits

·         Responses to Regulators

·         Group Insurance
Product Development
Drafted/reviewed over 2,000 products, including:
Life & Health:
·         Term Life

·         Savings

·         Critical Illness

·         Travel

·         Personal Accident

·         ULIPs

·         Child Plans

·         Employee Care

·         Pension & Annuity

·         Credit Linked
General:
·         Professional Indemnity

·         D&O and EPLI

·         CGL and BIPD

·         Cyber Insurance

·         Product Liability

·         Medical Negligence

·         Trade Credit

·         Marine/Aviation Liability

·         Media Liability

·         Crime Insurance

·         Warranty & Contract Liability

·         Home Contents

·         Public Liability

·         Clinical Trials
Corporate & Commercial
 Advising Insurers, insurance intermediaries, NBFCs, e-commerce entities and start-ups in relation to general corporate matters, including:
·         Companies Law

·         Foreign Investment

·         RBI Regulations

·         Services Arrangements

·         Internal Policies

·         Employment Law

·         Strategic Collaborations

·         Structuring Advice
Transactional advise to investors, Indian promoters, strategic partners and joint venture partners, including:
Conducting due diligence
SEBI Regulations
Drafting and review of transaction documents
Negotiation of transaction documents
All other legal advise in relation to transactions
Contacts:  Celia Jenkins and Shubhangi Pathak
Staff Figures
Number of Lawyers : 49