TSMP Law Corporation > Singapore, Singapore > Firm Profile
TSMP Law Corporation
Offices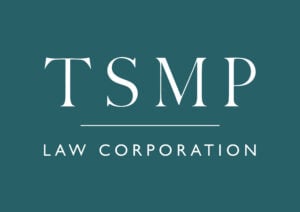 TSMP Law Corporation
6 BATTERY ROAD
LEVEL 41
SINGAPORE 049909
Singapore
TSMP Law Corporation > The Legal 500
Rankings
Lawyers of
TSMP Law Corporation
are acclaimed for their takeover, M&A and privatisation capabilities.
Stefanie Yuen Thio
serves as one of the go-to names in the market for headline transactions and IPOs; she co-heads the team alongside Jennifer Chia and June Ho.
Practice head(s):
Stefanie Yuen Thio; Jennifer Chia; June Ho
Key clients
Credit Suisse (Singapore) Limited
Morgan Stanley Asia (Singapore) Pte.
Jurong Port
Gram Car Carriers group
Masan Group Corporation
mm2 Asia Ltd.
MH Carnegie & Co
DX Ventures GmbH
LOGOS Group
Gulf Asia-Pacific Pte. Ltd.
Shakey's Pizza Asia Ventures Inc.
Work highlights
Advising Credit Suisse (Singapore) Limited, sole financial adviser to Singapore Press Holdings Limited ("SPH") in the proposed acquisition of SPH by Keppel Corporation Limited through its wholly-owned special purpose vehicle, Keppel Pegasus Pte. Ltd. ("Keppel"), by way of a scheme of arrangement.
Advised Credit Suisse (Singapore) Limited, sole financial adviser to G. K. Goh Holdings Limited ("GKGH") in relation to Apricus Global Pte. Ltd.'s ("Apricus") voluntary conditional general offer for Boardroom Limited
Advised Morgan Stanley Asia (Singapore) Pte., financial adviser to Startree Investments Pte. Ltd. ("Startree"), the wholly-owned subsidiary of Temasek Holdings (Private) Limited, in relation to its compliance offer for all shares of Sembcorp Marine Ltd ("Sembcorp") that it does not already own.
TSMP Law Corporation
combines its disputes and litigation skills to provide a mixture of corporate and private clients with vital legal assistance. Shareholder and investment disputes are key strengths for the team, which is also active in trust, construction, employment, and restructuring and insolvency litigation. Practice head
Thio Shen Yi SC
 and
Pei Ching Ong
are leading corporate and commercial litigators who have specialised in a number of complex and contentious matters.
Adrian Tan
also regularly acts as lead counsel and is noted for
'giving practical advice from a commercial perspective based on his vast experience'
.
Testimonials
'Dedicated team. Responsible and hardworking, good client service. Knowledgeable, friendly with a human touch to the client's needs. Transparent in billing.'
'Adrian Tan – Knowledgeable, good human relationship. Compassionate and passionate about his work. Friendly, calm and steady. Attentive to client's needs. Kwoh Ji Wei – Responsible, very responsive, hardworking, dedicate, friendly, very attentive. Ong Pei Ching – dedicated, good fighting spirit, friendly.'
'Mr. Adrian Tan is our contact partner in the firm. Mr. Tan is an experienced litigator and is adept at giving practical advice from a commercial perspective based on his vast experience.'
'The team is great to work with. It's really easy to communicate with them.'
'I found TSMP to be very quick in understanding and appreciating the problems/issues at hand and the legal advice given is very sharp and relevant. The main strength is their ability to grasp the root issue very well.'
'Felicia and Hannah were excellent, personable and makes time available for us, for calls and meetings at short notices. They are also very prompt in their responses, typically giving us assurances by when they would reply.'
'Ong Pei Ching is a stalwart. She provides conscientious and sound legal advice and is highly attuned to our needs. Vivian is a good pair of hands, on the ball and proficient.'
Key clients
Ok Tedi Fly River Development Foundation Ltd and eight members of communities living in the Western Province of Papua New Guinea representing themselves and other members of their communities
Peter Tan Shou Yi
Success Elegant Trading Limited
Fan Ren Ray, Fan Ruicheng, Chua Teng Da and Chia Chee Tian Joe
Vibrant Group Limited
Terry Lau
16 owners of 12 shop units in Macpherson Mall
Mr Lee Thiam Seng, Executive Chairman of the Board and CEO and majority shareholder of ecoWise Holdings Ltd
ERC Unicampus Pte Ltd
Tong Garden China Investments Pte Ltd
Chengdu Ding Feng Real Estate Development Co Ltd, Taicang Ding Feng Real Estate Development Co Ltd, Xiamen Pacific Estate Investment Co Ltd
BCS Business Consulting Services Pte Ltd
DWP International Limited and Design Worldwide Partnership Singapore Pte Ltd
Abu Dhabi Ports Company PJSC
Work highlights
Acting for the communities in Papua New Guinea that were affected by the country's biggest environmental disaster in recovering monies amounting to US$1.48bn meant for the benefit of said communities.
Represented a former Prudential senior financial services manager in defending an S$2.8 billion claim by Prudential over alleged mass poaching of agents.
Acting for a client in a claim over the ownership of assets held under their name with two international banks.
Representing both corporates and individuals,
TSMP Law Corporation
has a well-established and well-rounded employment practice, handling a range of engagements from investigations, employment contracts and transactional-related matters to disputes over non-compete clauses.
Ian Lim
 has a strong reputation in the field, along with
Felicia Tan
and
Thio Shen Yi SC
, who are noted for their expertise in employment disputes. Associate director
Nicholas Ngo
 continues to impress.
Testimonials
'Felicia Tan is extremely responsive, clear in her advice, prepared to discuss a matter before she starts charging, and looks to find the best outcome for the client.'
Work highlights
Advised TEHO International on its investigations into endemic corporate fraud and misconduct at its subsidiary TEHO Water.
Acted for Eric Tan, ex-head of regional sales who left Schindler to join Otis Elevator. Schindler commenced High Court proceedings seeking injunctions to restrain Eric from competing with it and being employed by Otis, and also to enjoin him from disclosing confidential information, soliciting customers and poaching employees.
Acted for Sedgwick Singapore in connection with proceedings against a former employee who took confidential information and property relating to Sedgwick when she left the company.
TSMP Law Corporation
 has strong relationships with several domestic and international financial institutions and corporates, and on the transactional front is especially strong in corporate real estate financing. Its diverse market perspective make it a frequent choice for both borrowers and lenders in the context of syndicated lending, debt restructuring, refinancings and acquisition finance. The team is jointly led by two multifaceted partners:
Jennifer Chia
, whose experience cuts across banking and finance, real estate, private wealth, compliance and regulatory matters, and corporate and finance specialist
June Ho
, who regularly advises on ship financing, and syndicated loans.
Testimonials
'A well resourced team that works very hard to meet deadlines, and provides top-notch advice.'
'Jennifer Chia is at the top of her game. She is very knowledgeable and very on the ball. She is our go-to partner for Singapore law finance advice.'
Key clients
INEOS US Finance LLC
China Construction Bank Singapore Branch
Clifford Capital
Credit Guarantee and Investment Facility
K2 HealthVentures
Nordea Bank Abp, filial i Norge
DBS Bank Ltd.
Work highlights
Assisted Slaughter and May as counsels to the INEOS Group in the review and negotiations of documents which are governed under Singapore law and/or entered into by the Singapore subsidiaries of the INEOS group, in the context of INEOS Finance's new €1.08bn dollar- and euro-denominated term loans.
Acted for China Construction Bank Singapore Branch in relation to a syndicated loan of up to US$300m to Halcyon Agri Corporation Limited.
Acted as Singapore counsel to Clifford Capital in relation to US$100m super senior revolving credit facility granted by Clifford Capital to Floatel, secured by ship mortgages over Floatel's vessels, share pledges over Floatel's various subsidiaries and floating charges.
Under the dual leadership of
Derek Loh
and
Melvin Chan
,
TSMP Law Corporation
has the ability to undertake large and involved construction disputes, as well as drafting bespoke contracts. The firm's client base is diverse, and ranges from one of the largest statutory bodies in Singapore, to major international contractors. Recently, the group has handled projects in Australia, Vietnam, Bangladesh and Indonesia, as well as locally. Founding partner
Thio Shen Yi
continues to play an active role within the team.
Practice head(s):
Thio Shen Yi; Derek Loh; Melvin Chan
Testimonials
'Their relatively young team of solicitors are led by able leaders like Thio Shen Yi, Derek Loh and Melvin Chan. Not once we felt the cases handled by them were left to their younger solicitors without them closely monitoring the issues. Billing is fair and accurate, and sometimes they are flexible to discuss if required. Good, cohesive working teams of solicitors, great leaders.'
'Working directly with Derek Loh at TSMP for decades. He is on top of things mostly and manages his support teams well and kindly. We respect his approach, which is pragmatic and logical. Successful outcome of legal matters with them having gained much confidence with TSMP.'
'They fully understand the industry and have extensive experience in all kinds of dispute in the industry.'
'Derek Loh provides creative and commercially reasonable solutions to any and every dispute. Melvin Chan provides very analytic and succinct advice and perfectly leads all phases of arbitrations.'
Key clients
CSYA Pte Ltd
SCDA Architects Pte Ltd
Diamond Glass Enterprise Pte Ltd
RSP Architects Planners & Engineers (Pte) Ltd
Work highlights
Defending CSYA Pte Ltd and Chan Sau Yan (formerly trading as Chan Sau Yan Associates) against claims of fraud, conspiracy, negligence, and breaches of duty as an architect in the construction of three good class bungalows.
Acting for SCDA as the Architect for Seletar Park Residence against claims by the Management Corporation (i.e. the Plaintiff) of a condominium for breach of its duty of care owed to the Plaintiff and/or the subsidiary proprietors in the design and construction of the condominium.
Acts for Diamond Glass Enterprise Pte Ltd in a cross-appeals to the Appellate Division of the High Court of Singapore against the decision in Zhong Kai Construction Co Pte Ltd v Diamond Glass Enterprise Pte Ltd [2021] SGHC 277.
TSMP Law Corporation
 brings a multidisciplinary perspective to the restructuring and insolvency field. With its extensive resources of transactional and disputes lawyers, it is able to take on a steady pipeline of contentious insolvency, debt restructuring and workouts, and creditor rights matters.
Thio Shen Yi SC
 is a big name litigator with a fine record in insolvency cases.
Practice head(s):
Thio Shen Yi SC; Stefanie Yuen Thio
Key clients
Jurong Port Pte Ltd
Mizuho Bank of Japan
AlmaStone Opportunities I Limited
Former director of ZenRock
Hontop Energy (Singapore) Pte Ltd / Wanda Holding Group Co Ltd
Skomer Investments Designated Activity Company
UOB Bank Ltd
Hong Leong Finance
Dr Goh Jin Hian
Xihe Holdings (Pte) Ltd (Judicial Managers Appointed)
Deloitte & Touche LLP
Shanghai Yinjun Industry
Norwegian government-linked entity
MHG Cars Pte Ltd
(1) Providence SOFG2 Limited|(2) Long Chee Tim Daniel|(3) Terrance Tan Kong Hwa
Riviera Holdings Co., Ltd.
Allen Law and Park Hotel Group Management Pte Lte
Work highlights
Acted for Jurong Port in its acquisition of a 41% stake in Universal Terminals from the Hin Leong Group.
Advised Mizuho Bank of Japan, Hyflux's second largest creditor and the largest non-secured creditor in Hyflux's restructuring.
Acted for AlmaStone Opportunities I, a creditor in the $624.5m  restructuring of Antanium Resources.
With domestic and international corporates at the core of its client base,
TSMP Law Corporation
 is noted for its experience in advising on the launching of IPOs on the Main and Catalist boards of the Singapore Exchange. Founding partner
Stefanie Yuen Thio
 heads up the firm's transactional team, and advises on a range of equity and debt listings in Singapore. Typical instructions range from IPOs to secondary fundraisings and reverse takeovers.
Practice head(s):
Key clients
Mooreast Holdings Ltd.
mm2 Asia Ltd
Barramundi Group
The Board of Directors of Axington Inc.
INEOS Styrolution APAC Pte. Ltd.
Avation Group (S) Pte. Ltd.
Work highlights
Advised Mooreast Holdings Ltd. in a pre-IPO investment of S$10m by EDBI and further acted as issuer's counsel in a Catalist IPO on the Singapore Exchange.
Acting for the Mainboard-listed media company mm2 Asia Ltd in its proposed spin-off of its cinema business and a listing on the Catalist board.
Acted as Singapore counsel to Barramundi Group Ltd. in relation to its NOK 130,830,000 pre-listing restructuring and listing on the Euronext Growth Oslo Exchange.
Thio Shen Yi SC
leads the
TSMP Law Corporation
practice which is increasing active in international arbitration arising from construction, commercial contracts, IT and investment disputes.
TSMP Law Corporation >
Firm Profile
Established in 1998, TSMP Law Corporation is recognised as Singapore's top corporate boutique law firm. It specialises in complex dispute resolution and cutting-edge transactions for a wide range of clientele, spanning from Fortune 500 companies to private wealth individuals, from Singapore and countries all over the world. As an independent law firm, TSMP is experienced in working with top-tier global firms on cross-border deals. TSMP's work in M&A, dispute resolution, international arbitration, real estate, construction and employment is regularly recognised by leading legal journals. The firm also prides itself on its community engagement.
Staff Figures
Number of lawyers : 60+
Languages
English Mandarin Cantonese Hokkien Teochew Malay
Other
Contacts : Thio Shen Yi, SC (litigation and dispute resolution) Contacts : Stefanie Yuen Thio (commercial and corporate transactions)