Sydney Mitchell LLP > Birmingham, England > Firm Profile
Sydney Mitchell LLP
Offices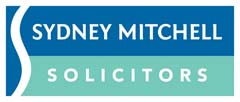 Sydney Mitchell LLP
Cavendish House
39 Waterloo Street
Birmingham
B2 5PP
England
Sydney Mitchell LLP > The Legal 500
Rankings
Senior associate Andre Minnaar heads the team at Sydney Mitchell LLP. Minnar along with Melissa Southall are lauded for their work in private fee paying immigration matters of a personal and human-rights based nature. The practice is skilled at assisting on all types of entry clearance applications from abroad as well as country extension applications, renewal applications and appeals. Minnaar is an experienced tribunal advocate. Southall provides extensive personal immigration advice to clients on matters such as spousal visas, applications for children, asylum and European applications for citizenship. 'Great customer service and attention to detail. All the work was completed perfectly'.
Other key lawyers:
Testimonials
'Sydney Mitchell takes time to really get to know its clients. The lawyers spend time getting every little detail and are always on standby to answer any question how big or small. They stand out due to the amount of time they invest in to their clients. They are on your journey with you from start to finish and always on hand to answer questions. It's the personal touches like this that make it stand out'.
' I was impressed with the efficiency and professionalism of Melissa Southall. She demonstrated a very good knowledge of the immigration system. In particular, the legal reasoning for support of my application. It demonstrated her precise knowledge of the immigration laws and provided great supporting reasons for approval of my Spousal Visa application'.
'Very good service, clear instructions were given from the start about the cost which had not changed at the end. Very good service when you call for advice or to arrange an appointment. Diverse range of specialists so you can get the best advice and support'.
'Melissa Southall had an excellent approach where advice and support were made tailored to your own needs. I have found her very clear about her advice. She had a very respecting manner. She has been very prompt in replying to our questions'.
'Melissa Southall works in a extremely methodical manner and the precision of information provided and general advice has made the difficult process of managing the immigration processes considerably easier than we might of expected. Melissa demonstrates empathy and a personal approach in understanding our family position'.
'The level of service, commitment and dedication received by Andre Minnaar was absolutely fantastic '.
'Andre Minnaar has been extremely helpful throughout my case. He treated my case as if it was his own with passion and commitment. The level of dedication which was seen was outstanding and helped me feel I was in the right hands finally throughout my case. The results achieved were fantastic and clearly prove that Andre's hard work has paid off! I would like to thank Andre'.
'When I approached Sydney Mitchell I had read amazing reviews about its immigration specialists and in particular Andre Minnaar. When we met with him and spoke about our case – it was a breath of fresh air. He told us all options available and was very honest with our chances. He was always available to answer queries and approached us when he felt we needed to add additional information to help build our case. I truly believe all of this enabled us to get the outcome we did'.
Kamal Majevadia leads a thriving practice at Sydney Mitchell LLP that continues to receive a steady flow of referrals from its excellent private client offering and from returning clients. It has been busy advising on disputes about the ownership of private companies and advising on a growing number of potential negligence claims.  It is advising on a significant number of TOLATA cases and several cases dealing with the distribution of trust assets. Majevadia has considerable experience of advising on estates where there are cross-border assets and those involving company shares. Tracy Creed heads up the private client team.  It offers 'pragmatic, commercially driven advice which helps its clients see the wood for the trees'.
Testimonials
'True to its word. You are charged for a service it does actually provide. Open and honest. Kamal Majevadia stood by my case right until the end despite my frustration and impatience. All the staff that I came across in the branch were professional and empathetic. I felt reassured and I trusted the individuals working with me. Competent and exceptional service and communication. Kam knew what he was doing and he followed the correct procedures and protocols that Sydney Mitchell has in place. Kam was empathetic to my frustrations and was reassuring and confident in dealing with my case'.
'It is an extremely friendly, respectful and professional firm. The solicitor in charge of my case, a partner in the firm, was helpful and, at a strategic point in my case, showed great imagination and percipience. I was most impressed with my solicitor, Kam Majevadia's professionalism and expertise. He viewed my case forensically, and came up with a plan and course of action I had not considered and which led to an extremely satisfactory conclusion of matters'. 
'Contentious trusts and probate. A strong team. Tracy Creed and Kamal Majevadia are both impressive in handling complex issues and steering their clients to a resolution'.
'A modern practice, professional, highly motivated, a good relationship with clients, reassuring, friendly and efficient. Kamal Majevadia who is a partner and head of contentious probate should be applauded for the success of his department and team. When asked, I do not hesitate to recommend the firm and will continue to do so'.
'A very professionally run practice. The team has the ability to cater for all our legal needs and instils great confidence that everything will be handled the right way. Contact with the lawyers is relatively straightforward and communication is good along with the process of billing which is dealt with in a very friendly manner'.
'We have worked closely with Kam Majevadia and Katie Maxwell-Stewart. Both have been consistent throughout with their advice and support. Both have been thoughtful and showed empathy with our current situation. They provide a great deal of reassurance on complex issues'.
'A tight knit team with extensive knowledge, everything is set out clearly, all questions answered knowledgeably. Never too much trouble to answer questions and always has timely ideas to help with the case. The lawyers work together to get the result you need. Communication was clear, informative and helpful, bills were set out clearly so I could see exactly what I was being charged and if I had any questions there was help available, everything was fully explained. Due to the pandemic technology was used for meetings and mediation, my solicitor had extensive knowledge and assisted me fully'.
'The practice is headed up by Kam Majevadia who leads it very well. He is particularly good at dealing with estates with business assets. Kam has years of experience and is cool as a cucumber in conducting litigation on behalf of his clients. He makes a strong but fair opponent and always seeks the best outcome for his clients. He has a good dose of pragmatism which serves his clients well '.
Work highlights
Instructed by the client to bring a claim against his late mother's estate pursuant to the Inheritance (Provision for Family & Dependants) Act 1975 as an adult child of the deceased who was being maintained by the deceased.
Acting in a case that involves huge complexities of partnership law; the partnership/estate consists of combined residential and commercial portfolio, which has a valuation and rental income. The case has an additional element that both executors have bought claims to remove each other due to a dispute arising out of claims of misappropriation of trust assets.
Sydney Mitchell LLP has a dynamic collaborative law practice with three fully qualified collaborative lawyers. Key focus areas include advising on divorce/civil partnership dissolution as well as on protective injunctions, child arrangements and cohabitee disputes. Karen Moores is recommended for her work on issues such as matrimonial finance and complex children issues. Mauro Vinti is strong across all aspects of family law including advising on cases where there are international assets or complex pension structures. Teresa Mannion is a member of the Law Society Advanced Family Panel.
Practice head(s):
Karen Moores; Mauro Vinti
Testimonials
'Karen Moores is a very experienced solicitor dealing with family law; in my case divorce. She is extremely knowledgeable but also very straightforward, friendly and easy to talk to which certainly helped to put me at ease. She was always available and provided expert advice and support during what was a very difficult time emotionally and financially. She left me in no doubt that she was focused on helping me get the best result for me but also helped me understand the potential consequences of pursuing a result through the courts which was very helpful. Her humour and positive attitude were much appreciated. I have already recommended her to a friend'.
'Karen Moores is an outstanding and exceptional solicitor, and has a compassion and dedication to her work that's second to none. If you are lucky enough to have her as your legal representation, then you can rest assured that you are in very safe and skilled hands, that as far as I am concerned, are the best there is to offer'.
'I immediately felt at ease with Mauro Vinti because of his friendly and easy manner. I was instructing him to manage my divorce after a very long marriage. This was sensitive and difficult work. Mauro was always genuinely empathic and supportive. I had never been through a divorce before and he provided consistent guidance and explained everything clearly. We had regular contact and he always followed through with what he said he was going to do'.
'Sydney Mitchell not only offers its clients a stellar service, but also the professionals they work with.'
'Sydney Mitchell is professional and efficient. The lawyers offer a legal service that does not disappoint, whoever the client may be.  Those who stand out for me are Amanda Holland, Karen Moores and Gemma Whitchurch. They are efficient, professional and straight talking, whilst also approachable and personable. They are very much normal and unstuffy people, yet their friendliness as professionals does not deter them from the impeccable job they do'.
'Karen Moores is a superstar solicitor. She has enormous energy and enthusiasm for each of her cases. Clients are left in no doubt that she will do everything to help them to achieve the outcome they seek'.
'One of the hardest-working and committed teams I know. The team has a synergy that is palpable and productive. Everyone gets on and they are a pleasure to work with. The two stand-outs are Karen Moores and Mauro Vinti, a double act par excellence. Karen never stops, she is a dynamic legal whirlwind. She fights every injustice to the last with consummate skill, professionalism and charm. Her client base is loyal and deservedly so. A pleasure to work for and concerning to be against. Mauro mirrors such attributes and also brings to the firm the dynamic of well considered pragmatism and knife sharp negotiating skills'.
'An excellent team of first rate family lawyers. Karen Moores is extremely savvy, very down to earth and refreshingly forthright. Mauro Vinti is patience and calm personified, which makes him particularly adept at dealing with the trickiest of cases'.
Sydney Mitchell LLP advises on all aspects of wealth preservation as well as elderly client matters with particular expertise in NHS Continuing Health Care issues. Other strengths lie in complex administrations and unusual applications to the court of protection. Under the leadership of Tracy Creed a significant proportion of its work stems from returning clients and other professionals. In addition the team regularly works with its strong contentious trusts and probate offering. Shelley Collingbourne has been promoted to senior associate.
Testimonials
'Tracy Creed and her team are efficient and supportive. She has guided me through a very stressful process and given me good advice throughout. She is readily available and her team. Tracy has kept me updated with the progress of the case which I have found to be very valuable. I don't feel as if I am alone in this minefield of processes'.
'Tracy Creed treated my case with respect , honesty and integrity. She listened to me and dealt with me as a unique case rather than a typical one. She acted with honesty and integrity and always told it as it was. She was always incredibly responsive, going the extra mile. She treated my case with compassion and obviously works with a strongly held set of values'.
'The team is knowledgeable, helpful and very supportive through what could be a sensitive process'.
'Helpful, knowledgeable, flexible and reasonable costs. Shelley Collingbourne is easily contactable and we have confidence in her ability to carry out the work at a reasonable price'.
'The personal service from Kirran Kauser gave us confidence that all the details of our situation were clearly understood and incorporated into the wills without the need for additional queries'.
'This is a very good local firm who serve its clients well with day to day legal matters. The lawyers are very good for the general legal work that needs to be done for clients. The team is always friendly and helpful. My main contact is Shelley Collingbourne whom I have dealt with for several years and she has always been very helpful and knowledgeable in her areas of specialism for wills and probate and trusts. I would be happy to recommend clients to her for advice'.
'The lawyers maintain a real identity that is often not there in a 'local' firm. They are easy to contact and respond promptly and we are clear with who is owning a case and the work they intend to carry out. They are also intent to ensure that the person with the best skills for the case is engaged. Personal service, competency, ownership, responsive.'
Work highlights
Advised on a complex estate where the children of the deceased are estranged as a result of family disputes. One child was convicted of embezzling from the deceased's business during lifetime and another child is currently in prison convicted of killing his former wife.
Advising on estate A that remained unadministered eight years post death. The spouse has lost capacity and entered a permanent care placement.
Advising the client (aged 53 years) who has a history of serious mental health issues and also suffers from learning disabilities but has lived independently within the community, with support for many years.
Sydney Mitchell LLP's dispute resolution team 'punches well above its weight' according to clients, which include local corporates and SMEs. 'Master tactician' Dean Parnell is 'outstanding' and has experience spanning shareholder and partnership disputes, warranty claims, injunctive relief issues, and contractual disputes; he leads the team alongside Shirley-based Kamal Majevadia. Senior associate Emma Birch is 'assiduous and hardworking in difficult litigation' with particular experience in financial and manufacturing disputes.
Practice head(s):
Dean Parnell; Kamal Majevadia
Testimonials
'Commercial team, willing to adapt to different clients and focus on their needs. Good cross-over between general litigators and more specialised intellectual property litigators.'
'A medium-sized practice in DR-Comm Lit but punches well above its weight. Dean Parnell is one of the outstanding litigators in the City and beyond including London.'
'Emma Birch has renewed my faith in solicitors; she's honest, organised, and full of ideas, she communicates well with the experts and keeps me fully up to date as to the present position of the claim and our next actions, I would not hesitate in using her services again.'
'Dean Parnell is the driving force in the DR -Comm Lit department and leads by example. He is a client's best friend and fights tooth and nail to get the best result.'
'Emma Birch assiduous and hard-working in difficult litigation against committed opponents. Delivers a very good service to the client.'
'The very talented Dean Parnell heads up the commercial litigation team in Birmingham and he is a master tactician. He is known for being strategic on his cases and you can rely upon Dean to get the best possible result or deal for his client.'
'Dean Parnell – excellent litigator with clear strategic view and fantastic ability to focus on the commercial realties of a case.'
'Dean Parnell and Roy Colaba have been working very hard at a very high professional level, and being considerate with their fees, and I have always been comfortable to discuss any issues with them.'
Work highlights
Representing a high-net-worth individual in a £10m shareholder dispute involving a global corporate structure with litigation taking place in Gibraltar.
Representing a client in a £1m claim against its former director for breach of statutory/fiduciary duties which also included a successful injunctive relief application to prevent the former director from continuing to undertake conduct designed to damage the client's reputation.
Representing two defendants in a £35m claim for breach of duty and conspiracy arising from an alleged unlawful transaction relating to the restructuring of the corporate structure.
Sydney Mitchell LLP handles a range of debt collection proceedings, encompassing enforcement claims, recovery claims as part of the insolvency process and winding-up petitions. Leanne Schneider-Rose specialises in insolvency litigation and creditors' claims involving allegations of fraud and misrepresentation. Gemma Parker is also a key member of the team.
Other key lawyers:
Testimonials
'Gemma Parker worked tirelessly and very professionally at all times on my case.'
'Leanne Schneider-Rose is highly knowledgeable across a wide range of disciplines, including debt recovery and fraud litigation.'
Key clients
Tiffanys (Knowle) Limited
Greenfield Mortgages III Limited
Work highlights
Advised Greenfield Mortgage II on its aim to take possession of a property as collateral following a loan default.
Advised Tiffanys (Knowle) in relation to the recovery of service charge arrears from one of its debtors.
Advised a private client on the possession of a property in order to discharge two secured loans.
Sydney Mitchell LLP is extremely active on the contentious front, acting for insolvency practitioners on proceedings including preference and director's misfeasance claims, as well as transactions defrauding creditors. Practice head Leanne Schneider-Rose is also instructed by directors faced with disqualification, companies dealing with financial difficulties and banks seeking asset recovery; she is also an authority in the field of receivers, regularly giving seminars on the topic.
Testimonials
'Knowledgeable, responsive coupled with high professional standards.'
'Accessibility, transparency and a high degree of legal technical knowledge.'
'My experience of working with this team is that it has strength at all levels and all individuals work incredibly hard when there is a difficult matter that requires a lot of attention to get over the line for the client. Client care is second to none. '
'Leanne Schneider-Rose has been at the firm a long time and is a well-respected and valued partner. Leanne always puts her clients first and goes above and beyond for them. She pays attention to detail and ensures that everything has been thought of.'
'The insolvency team at Sydney Mitchell LLP benefit from a wealth of experience in respect of both personal and corporate insolvency. They are a trusted adviser.'
'The team is very hands-on, and reacts quickly to situations. You are always assured of good advice.'
Key clients
Dains Business Recovery Ltd
Poppleton & Appleby
FRP Advisory LLP
Work highlights
Advising a bridging lender on its options to recover a loan where the loan was obtained by fraud and deception;  obtaining a freezing order against the assets of the parties to the fraud and deception.
Advising a bridging lender in respect of the appointment of a receiver over a property from which the borrower traded a Wimpey franchise.
Advising a receiver upon issues arising during her appointment relating to trading a business, tenants and renovations made to a property without planning permission which came to light following appointment.
Mike Sutton leads the department at Sydney Mitchell LLP; the team handles both personal injury and clinical negligence cases, with particular strength in cases relating to cancer. It has also advised on several cases involving fatalities and has dealt with numerous claims involving elderly patients who have suffered falls in hospital often resulting in hip fractures with life-changing consequences. David Lydon advises on a broad array of personal injuries; the team has a track record of handling cases involving work accidents and road traffic accidents resulting in very serious injury.
Other key lawyers:
Testimonials
'A small team which focuses on the personal approach. Runs a range of cases, with particular expertise in cancer claims. Many clients appear to come to them through word of mouth from previous satisfied claimants. Mike Sutton leads the team. Many years of experience make him the classic 'wise lawyer'. A good medical brain which allows him to translate the expert evidence into client friendly language'.
'Mike Sutton is a very strong litigator; excellent technically and good with clients. He manages a very able and experienced team of lawyers, who handle a wide range of clinical negligence cases. He consistently goes over and above for clients in order to achieve the best outcomes. Mike has a wealth of experience and expertise in the field of clinical negligence. A very safe pair of hands'.
'The PI team at Sydney Mitchell is what I would describe as good old-fashioned personal injury lawyers. That might not be trendy or modern, but it reflects a team that isn't focused on turnover of cases to maximise profit but rather on providing a professional and personal service to clients.'
'David Lydon and Mike Sutton.  Both manage to balance being sufficiently mission orientated so as to get the best outcome for the client whilst maintaining a level of detachment so that their view of the case is not blinkered. David has a down to earth manner that clients engage with'.
'Sydney Mitchell's personal injury and clinical negligence team offers a thorough, expert service with a personal touch. David Lydon will prepare a case thoroughly and tactically; however, he is so personable and persuasive when speaking with opponents that most of his cases don't get there'.
'Sydney Mitchell is an established and well-regarded regional firm. David Lydon is a shrewd operator. He is personable and forms a good rapport with clients. He has always stood out as not only a very professional man but also very courteous and caring individual. Always gets the job done properly '.
'I worked closely with Mike Sutton on a personal injury claim and he was brilliant from start to finish. Mike made the process very straightforward and was very clear about options through each stage of the negotiations. I would describe Mike as an excellent lawyer who gets the best result for his client but does so in a friendly and professional manner'.
Work highlights
Acted for a man who had knee replacement surgery and the wrong sided prosthesis was inserted into his knee. This left him with restricted mobility and he was in considerable constant pain. Whilst breach of duty was admitted, causation was denied, with the trust relying on expert medical evidence which indicated that the negligent surgery would have made very little difference to the claimant's knee problems. The matter settled for approximately £180,000.
Acted for the claimant who went into hospital with a stomach condition and, whilst in, had various x-rays and scans carried out. One of those scans showed a tumour on his right kidney although that was an incidental finding, completely unconnected to the reason for his admission. That incidental finding should still have been reported on by the radiologist but it was not. The following year, the claimant was admitted to hospital with a kidney tumour and the affected kidney was removed. Some years later, the disease returned with the claimant having to undergo significant on-going chemotherapy for metastatic disease. Expert oncological advice was obtained in respect of the natural progression of disease and likely treatment regime had there been an earlier diagnosis.
Acting for an elderly lady who tripped and stumbled on an internal step when entering a shop. She suffered significant injury to her leg/hip, requiring a partial hip replacement. Liability has been denied throughout and the court will need to decide whether the premises were "reasonably safe" for the purpose of The Occupiers Liability act 1957.
Acting for the claimant who was working on a demolition site, removing asbestos. He fell through the floor, falling approximately 14 foot to the floor of the level below. He suffered a fracture to his lower back. He continues to suffer considerable ongoing pain and the impact of the injuries on his ability to continue to work in the construction industry will be a significant issue.
Acting for a crane operator who was injured at work, suffering significant hand and wrist injuries which will impact on his ability to work into the future. This matter was complicated by the fact that it had to be pursued against four defendants before the firm received an admission of liability from one of them. The team is obtaining the evidence to fully quantify the claim.
With Emma-Louise Hewitt at the helm at Sydney Mitchell LLP the 'very responsive and supportive' group has been busy advising employers and employees on a broad spectrum of contentious and non-contentious matters. Dean Parnell is another key figure whose primary focus is acting for companies and senior employees. Recently, the group has been involved in a number of judicial mediations which have resulted in settlements of its clients' claims for significant sums of money. The team is described as 'going the extra mile for its clients'.
Other key lawyers:
Testimonials
'The people for me is what makes an organisation stand out. My experience was one of professionalism, knowledge and friendliness from all throughout my recent dealing with Sydney Mitchell. I feel that a special level of care was taken in what has been a difficult time for me. I was very pleased with the team's timely response to all my questions and advice given. When I spoke to Emma Hewitt I felt that her knowledge, patience, and pride in her work set the tone for our success. I really appreciate all the work she had done on my behalf'.
'Sydney Mitchell is a top class law firm that can provide specialist advice and guidance on a wide range of matters. I was represented by the firm in a very complicated employment dispute. The lawyers were always keen and available to listen to my concerns and fought my case with a strong sense of direction. Dean Parnell and Emma-Louise Hewitt represented me. They were very professional and always provided realistic advice looking to ensure we always had the upper hand when it came to tactics'.
'I have worked with other solicitors but nothing like the service Sydney Mitchell provided – it went far and beyond'.
'The lawyers truly have a professional approach and treat me like a human being though all the overwhelming evidence against me- they were able to shed some light in the darkness. Excellent communication in various forms such as Zoom meetings, emails, telephone consultation – I was kept up to date. I worked with Emma-Louse Hewitt -she genuinely cared. I could count on Emma to advise me truthfully and honestly giving me different options to choose and I felt in control of my case'. 
'Commercially aware lawyers in employment who are very savvy when it comes to the negotiation side of contested employment disputes. I have recommended Dean Parnell on several occasions for this aspect of his practice and offering. He gets results'.
'I have worked with Emma-Louise Hewitt for a number of years and rely on her expert legal advice. Emma is down to earth and understands the day to day operations of our business. Emma provides me with advice that I can easily understand and I wouldn't think of using anyone else apart from Emma'.
'I have dealt with Emma-Louise Hewitt and have found her to be very knowledgeable with regards to all aspects of employment law. Emma is highly professional and takes her work quite seriously and works hard to achieve the desired outcome. I would recommend Emma to anyone who needs advice on employment law.'
'The employment team is brilliant, the advice and support provided is done in a calm and methodical fashion which was extremely helpful to a particular client who was responding to an Employment Tribunal claim. Emma-Louise Hewitt is approachable, listens and takes a keen interest in supporting her clients to achieve the best possible outcome for them '.
The group at Sydney Mitchell LLP continues to act on a number of high quality professional negligence cases ranging from advising individuals who have personally suffered from solicitor negligence to commercial organisations that have been wrongly advised by their valuers on property transactions. Sundeep Bilkhu acts for a substantial number of leading lenders and individuals in bringing professional claims against surveyors, accountants and architects.
Practice head(s):
Kam Majevadia; Sundeep Bilkhu
Work highlights
Pursuing a claim for damages in the sum of £280,000 against a bank for over-valuing a property, when connected individuals were committed of fraud in the Crown Court and received custodial sentences.
Represented a client in a claim against the defendant, a firm of solicitors. The defendant acted jointly for the client and the borrower, in relation to a business loan made by the client to the borrower, which was to be secured against the borrower's property by way of a legal charge.
Instructed to represent the client in respect of a negligence claim against his former solicitors, (the defendant), arising from a personal injury claim in which the defendant failed to meet the court timetable to file the client's witness statement resulting in the client being unable to file any evidence in his claim for personal injury arising from a car accident.
Sydney Mitchell LLP delivers an 'agile and responsive' service when guiding clients through mortgage repossession, Land Registry, recovery of rent, service charge, rent review, rights of light and trespass-related claims, among many others. Kam Majevadia leads the group alongside the 'sound technical knowledge' of Sundeep Bilkhu who is frequently engaged by LPA Receivers in respect of insolvency-related landlord and tenant affairs.
Practice head(s):
Kam Majevadia; Sundeep Bilkhu
Testimonials
'Sydney Mitchell consistently demonstrate a very efficient service level combined with excellent response times. Over time I have used various aspects of their services and found this excellence service level to be consistent throughout all departments including their property litigation service.'
'Sundeep Bilkhu has consistently demonstrated sound technical knowledge of his field which he combines with a friendly and efficient approach.'
'Sundeep Bilkhu is always available.'
Work highlights
Advised client on urgent steps needed to be taken to protect unsecured lending at the Land Registry when his previous solicitor failed to register the lending as an equitable charge.
Defended a client who breached restrictive covenants in their title, who found it easier to get forgiveness after then seek permission before, and achieved a win/win outcome to all parties.
Sydney Mitchell LLP >
Firm Profile
Sydney Mitchell Solicitors is a leading regional firm providing a comprehensive range of legal services to regional, national and international clients. The firm Won the Birmingham Law Society Regional Law Firm of the Year 2020-21, previously winning the Birmingham Law Society – Law Firm of the Year 5 to 16 partners – in 2018, 2015, 2014, 2013, 2011 and 2008.  The firm is seen by many as being one of the strongest medium-sized firms within the Greater Birmingham and Midlands region.
The firm: Founded in 1763 by Richard Chattock, Sydney Mitchell Solicitors has been serving the West Midlands community for over 250 years. The firm is identified as a top-tier firm in The Legal 500 and is recognised for most of its practice areas within this publication. It also has both Lexcel and Conveyancing Quality Scheme accreditation. Understanding clients and their businesses is the cornerstone of the firm's success and this approach ensures the various teams provide specialist advice and support that is tailored to the needs and objectives of their clients. The firm is able to offer a more personal service to clients regardless of the value or complexity of the instruction and it prides itself on being able to offer a first-class service that is often partner-led.
Types of work undertaken
Corporate and commercial: Sydney Mitchell has built a strong reputation in supplying innovative legal solutions for businesses of every size, from start-ups to listed companies with global brands. In January 2016 the corporate team was identified as one of five finalists in the Birmingham Legal Awards where the other four finalist corporate teams were from national and international law firms. The team has acted on a variety of complex high-profile commercial transactions including a multi-million pound financial agreement involving commercial property and commercial aspects, European data protection processes connected to a listing on NYSE, and a US supply agreement.
Litigation and dispute resolution:  the firm is recognised as a top-ten litigation practice within Birmingham. It is able to undertake most areas of commercial disputes and is very experienced in dealing with complicated big ticket disputes. Recently experience includes appearing before the Court of Appeal on three separate matters, securing injunctive relief against one of the main political parties in relation to the suspension of one of its members and has acted in a high profile fraud matter valued in the region of £15m. The team regularly acts for organisations involved in multimillion pound disputes and has built up an expertise in SWAP claims. It is also very experienced in ADR/mediation and has a qualified mediator who has led over 50 commercial mediations. The team is also able to offer a supervising solicitor to oversee the execution of search orders.
Employment: the employment team act for a broad range of companies and businesses in relation to both non contentious and contentious employment work. The team are able to offer flexibility in terms of fee structures which also include an annual retainer product called Employment Armour. This is a fixed fee employment law advice and assistance service which will provide practical support to employers when they have to deal with employment law issues within the work place. The employment team also regularly act for directors and senior employees (of both private and public limited companies) in relation to contentious employment matters such as the negotiation of a termination package as well as employment tribunal claims.
Private client: the firm is particularly strong in this sector. The department continues to grow and has seen a marked increase in the quantity and complexity of new instructions. As part of an ongoing commitment to elderly client services the firm supports private clients with care funding and continuing healthcare assessment processes. The team has built up a formidable reputation for contentious probate work and it is now seen as a leader for this practice area within the Greater Birmingham area.
Personal injury: the firm operates a specialist PI team that is very experienced in claimant work covering general personal injury, clinical negligence claims and work-related accident claims. A high proportion of work undertaken is multi-track work carried out for local clients who come to the firm on recommendation from former clients.
Family law: the firm has an excellent reputation in family law. Whereas many larger firms have changed focus away from family law, Sydney Mitchell has always seen it as part of its core offering and is now highly regarded in the West Midlands, advising on multi-million pound and international divorces.
Property: residential and commercial property has always been an important part of the firm's services and despite all the changes in the property market over the years, the team is flourishing and undertaking high-end work.
Insolvency: the insolvency team advises in all aspects of contentions and non-contentious insolvency matters in particular, administrations, liquidations, and bankruptcy; the team also deals with the appointment of Fixed Charge and LPA Receiver and acts for Receivers following appointment.  They further act for lenders advising on the restructuring and recovery of loans and act for directors in respect of wrongful trading claims, misfeasance claims and directors disqualification proceedings.
Immigration: our immigration team is very experienced in explaining and guiding clients through the immigration process by simplifying the legal procedure and offering clear and honest advice.  As a result of politics and ever changing world events, immigration rules and laws change frequently, sometimes without notice. Our team's expert and up to date knowledge  ensures that our clients do not go down the wrong path.
Main Contacts
| Department | Name | Email | Telephone |
| --- | --- | --- | --- |
| Senior Partner and Head of Family Law | Karen Moores | | |
| Litigation | Dean Parnell | | |
| Private client | Tracy Creed | | |
| Family and Finance | Mauro Vinti | | |
| Conveyancing | Adam Oleskow | | |
| Restructuring and Insolvency | Leanne Schneider-Rose | | |
| Immigration | Andre Minnaar | | |
| Company and Commercial | Roy Colaba | | |
| Employment Law | Emma-Louise Hewitt | | |
| Commercial Property | Shilpa Unarkat | | |
Staff Figures
Number of UK partners : 12 Number of other UK fee-earners : 55
Languages
English Polish Italian German Gujarati Hindi Urdu Afrikaans French