Firm Profile > Griffith Hack > Melbourne, Australia
Griffith Hack
Offices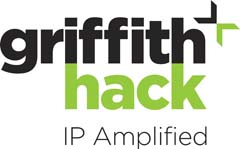 Griffith Hack
LEVEL 10, 161 COLLINS STREET
MELBOURNE VIC 3000
Australia
Griffith Hack > The Legal 500
Rankings
Griffith Hack
 has '
an excellent track record of the protection and enforcement of IP rights
'. The firm has undergone some significant changes over the last two years. First, in 2019 the firm was acquired by IPH, joining a network of reputable IP firms throughout Australia. Then in May 2020, the firm merged with
Watermark
, bringing into the fold an additional 18 IP lawyers. The practice group is divided into three key segments: life sciences (which is headed up by
Amanda Stark
); engineering and electrical (led by
David Hughes
in Sydney); and law and trade marks (led by
Anne Makrigiorgos
). Other standout names in the sizeable team include Brisbane-based
Kellie Stonier
('
exceptionally knowledgeable
' and '
extremely approachable
'), special counsel
Malcolm Lyons
 and former practice head
Derek Baigent
 in Sydney. All mentioned individuals are based in Melbourne, unless stated otherwise.
Practice head(s):
Other key lawyers:
Testimonials
'Griffith Hack specialise in Intellectual Property Law with an excellent track record of the protection and enforcement of IP rights for their clients. They provide excellent service to their clients and their fees remain reasonable for the work performed. This firm is excellent with its communication and the advice it provides. The firm's expertise in IP is exceptional and the work provided is always of first-rate quality.'
'Griffith Hack is great at explaining the process required and the reasoning behind these requirements and keeping us updated at every step. They are genuinely interested in the issues that our company faces and are very passionate about what they do. Some firms I find quite indifferent and somewhat unapproachable but Griffith Hack is the complete opposite. The firm is also very efficient, which is a welcomed change from most other firms I engage.'
'Kellie Stonier is exceptionally knowledgeable and willing to assist with any circumstance. Kellie is extremely approachable and I have a lot of confidence in her advice. Kellie's particular experience in IP is invaluable and assists us greatly, especially in difficult or unusual circumstances.'
'Jack Collings is again exceptionally knowledgeable and extremely efficient. Jack is excellent to deal with and is great at providing options beyond your initial requirements to assist with protecting the company's IP further. Jack is great at listening and understanding the direction in which the company would like to go and providing the best advice based on this.'
Their client focus and attention to detail. Prompt responses. Efficient, meaning costs are reasonable. Our interaction is well personalised: I feel as a client that Malcolm Lyons treats us as well and with as much care and attention as he would with a larger client. His responses are timely and carefully considered.'
'Excellent knowledge of the IP sector, great strategic skills, and advice, really gets to know our business, gives advice in a way which everyone can understand.'
'Peer Watterson, was exceptional in managing the matter, ad coaching through the examiner despite a holiday period to ensure that upon our appeal, our patent was certified. His skill is unmatched in the forming of the basis of the patent application – to arguing the basis of our patent to the examiner in order to be certified.'
'I find GH extremely responsive and focused on our requests. They are bespoke in their relationships with clients, which shows they take a tailored approach to solving problems. This makes them stand out in the industry. They offer a diverse range of expertise and maintain depth in each of those disciplines. Their seminars are informative and demonstrate significant expertise in specific fields, say trademarking, branding, biotechnology. Importantly, if they don't have the answer, they will tell you so.'
'Robert Wulff for his high client focus and unique ability to tease out and articulate inventive concepts in a provisional which are targeted to commercial advantage. Greg Munt for his ability to manage complex inventive concepts in multiple jurisdictions whilst maintaining clarity around intricate details of applications. Nicola Scheepers for her ability to distill clear course of action in complex trade mark matters.'
'Amanda Stark and Gavin Atkins are clear communicators, understand the technical issues and impact on worldwide litigation. Understand when bringing in barristers will add value and when work would be better handled elsewhere. Come with suggestions for the next steps but listen to the input given and change approach accordingly.'
'I have been working with Georgina Higinbotham for the past few years. She has been the primary reason I am so happy with Griffith Hack. Georgina's knowledge of the processing as well as expertise in the technical aspects is impressive. Nothing is ever too hard to go over or explain in great detail. It has been a pleasure.'
Key clients
University of New South Wales
Allergan Inc and Allergan Australia Pty
BASF
CSR Building Products
Sony Interactive Entertainment
ArmourWall Group
Virgin Australia Airlines Pty
Puma SE
University of Melbourne
University of Sydney
Macquarie University
Kymab
Battery World Australia Pty
Security Communication Solutions International Pty
Globaltech Corporation Pty
Griffith Hack >
Firm Profile
Griffith Hack is one of Australia's largest specialist Intellectual Property firms with a long heritage of providing commercial and client centric services locally, nationally and internationally. We have offices in Melbourne, Sydney, Brisbane and Perth and provide IP services across all of Asia Pacific.
We work in partnership with over 6000 clients, assisting in 78,500 active IP matters across Patents, Trade Marks, Copyright, Design Rights, Trade Secrets, Law and Plant Breeders Rights.
Our IP Lawyers are on-hand to protect and enforce patents and marks when challenged/infringed upon by competitors. The law group regularly partners with Patent or Trade Mark Attorneys to prepare and strengthen our client's cases. Further to this, our Trade Mark team proactively create strategies to protect clients' interests and their brands for new and existing IP as well working matters relating to Copyright and Trade Secrets.
We partner with clients to build, protect and grow their businesses through IP. Rather than only protecting what our clients already have, we utilise their IP to create new potential, using the IP lens to give a fresh perspective on markets, business, innovation and brands.
It is important to protect IP, but with smarter IP development, performance tracking and management, and an inter-dependant team of trademark and patent attorneys and IP lawyers, we help make the most of it too.
Staff Figures
Principal : 25 Professionals : 64 Total staff : 173
Languages
All main business languages
Memberships
AIPPI (The International Association for the Protection of Intellectual Property) International Trade Mark Association (INTA)
Top Tier Firm Rankings
Firm Rankings