Firm Profile > Chang Tsi & Partners > Beijing , China
Chang Tsi & Partners
Offices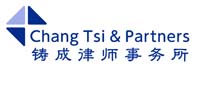 Chang Tsi & Partners
6TH - 8TH FLOOR, TOWER A, HUNDRED ISLAND PARK
BEI ZHAN BEI JIE STREET
XICHENG DISTRICT, BEIJING 100044
China
Chang Tsi & Partners > The Legal 500
Rankings
The intellectual property specialists at Chang Tsi & Partners cover all areas of intellectual property disputes, including trade marks, patents, copyrights and domain names. Beijing-based Simon Tsi is highly experienced in handling complex petitions, retrials and crisis management for Chinese and multinational corporations, and co-heads the offering with Spring Chang who is also based in Beijing. In Shenzhen, David Lee focuses on anti-infringement actions. The team also has several partners based in the US; Kenneth Ng handles the development of strategy and tactics for enforcement, case management and budgeting, and Chenyan Wu is an experienced patent practitioner. Michael Fu and Kaiming Bu were recently promoted to the partnership.
Testimonials
'The team can give practical suggestions based on the client's business characteristics, and is very familiar with the client's business and products'.
'Close communication with the clients, proactively understands and listens to client's needs, and proactively track cases. The feedback is efficient, and a large amount of resources can be mobilised to respond to emergencies in a short time'.
Key clients
JSR Corporation
Johnson Controls, Inc.
Mylan
HPE
Urban Outfitters
Disney
Huawei Technologies Co. Ltd.
Shenzhen city Tencent computer system Co. Ltd.
Canon
Hamilton Beach
Air China
Charles Schwab &Co. , Inc.
Johnson & Johnson
ConocoPhillips Company
Fluke Corporation
Dematic
Illinois Tool Works Inc.
Vans, Inc.
Michael Kors L.L.C.
Under Armour
Guinness World Records Ltd.
American Eagle Outfitters, Inc
Lego Toy (Shanghai) Co. Ltd.
Chang Tsi & Partners >
Firm Profile
The firm: Since 2002, Chang Tsi & Partners has been guiding multinational companies with its expertise in Chinese law and business. Headquartered in Beijing, with branches in the finance capital Shanghai, the trade capital Guangzhou, Hong Kong, and two liaison partners in the US, it has 260+ employees.
The guiding principle of Chang Tsi & Partners is to secure clients' rights in a changing China. The firm is proud to deliver tailored, relevant, creative and value-added solutions. It has received numerous accolades from Chinese and foreign clients, including Fortune 500 companies. Clients have described Chang Tsi & partners as a firm that 'operates at the highest level of sophistication, creativity, and resourcefulness,' and 'efficient, thorough and practical'. A client notes: 'They are the most consistent firm I've worked with in terms of accuracy in legal advice, turnaround time, practicality and partnership'.
Selected clients include: Midea Group, Air China, China Railway, Agriculture Bank of China, China Grand Enterprises, Johnson & Johnson, 3M, Illinoi Tool Works, Newell Brands, Tiffany & Co, Coach, American Eagle Outfitters, Mondelez, Adecco, Linkedin, Guiness World Records, Twitter, Netflix, Formula 1, PGA of America, Citi Bank. Selected awards: 'Leading Firm' by Chambers Asia Pacific in consecutive years; 'Top Trademark and Patent Firm' by Managing Intellectual Property in consecutive years; silver award for trade mark prosecution and enforcement by World Trademark Review 1000; recommended patent law firm in China by IAM Patent 1000; recognised as 'Best China IP Firm Silver Award' consecutively by Leader's League; 'Best Intellectual Property Firm in China' by China Legal Business Journal; 'Top 10 Trademark Firm in China' by Asia IP; 'Best Intellectual Property Firm in China' nomination by Asian Legal Business. Founding partner Spring Chang was recognised by Chambers Asia Pacific as a band 1 intellectual property lawyer in China, and by Who's Who Legal and American Bar Association on International Law as a world-leading trade mark lawyer. Simon Tsi has been ranked as one of the Top 15 Litigators and Top 15 IP Lawyers by Asian Legal Business. Kenneth Ng, Emma Ma and Spring Chang are all listed as outstanding trade mark lawyers by Who's Who Legal and Who's Who Legal of the American Bar Association on International Law. Founding partners Spring Chang and Simon Tsi, along with partners Kenneth Ng and David Lee, are recognised by Asialaw Profiles as leading lawyers in Asia.
Areas of practice: Chang Tsi & Partners is a full-service law firm with a strong reputation in intellectual property and litigation. Its core service covers the enforcement and protection of every type of intellectual property including trade mark, trade name, domain name, copyright, patent and trade secret etc. It also has a growing department which handles mergers and acquisitions, litigation and arbitration, foreign investment, construction and real estate, financing and banking, labour law, anti-dumping and commercial investigation.
Main Contacts
| Department | Name | Email | Telephone |
| --- | --- | --- | --- |
| Trade marks | Spring Chang | | |
| Trade marks | Kenneth Ng | | |
| Litigation and arbitration | Simon Tsi | | |
| Litigation and arbitration | Spring Chang | | |
| Litigation and arbitration | Nancy Qu | | |
| Litigation and arbitration | David Lee | | |
| Intellectual property | Spring Chang | | |
| Intellectual property | Simon Tsi | | |
| Patents | Wayne Wang | | |
| Patents | Nancy Qu | | |
| Corporate | Wendy Wu | | |
| Corporate | Yan Gao | | |
| Corporate | Litian Xu | | |
| Foreign investment | Wendy Wu | | |
| Foreign investment | Eric Liu | | |
Staff Figures
Number of lawyers at this office : 160
Languages
English Japanese Mandarin Chinese Cantonese
Memberships
Intellectual Property (AIPPI) International Trademark Association (INTA) International Association of Restructuring Insolvency and Bankruptcy Professionals Association of European Trade Mark Owners (MARQUES) American Intellectual Property Law Association (AIPLA) Intellectual Property Owners (IPO) European Community Trademark Association (ECTA)
Client Testimonials
CLIENT: Campbell Soup Company

TESTIMONIAL: "We believe that Chang Tsi & Partners is made up of highly efficient Intellectual Property professionals. The team members consistently demonstrated excellent judgment, superior analytical skills, and integrity. Their deep understanding of Chinese law and their extensive practical experience made them capable of solving difficult problems. One thing that cannot be ignored was that the services of Chang Tsi are kept in pursuit of excellence and for the sake of clients. They gave unique insights at reasonable prices. When additional investigation or analysis was required, they would carefully consider the costs and achieve customer benefits optimization."
---
CLIENT: Twitter, Inc.

TESTIMONIAL: "Spring Chang, the Founding Partner of Chang Tsi & Partners and her colleagues have become legal advisers worthy of our trust. Due to the complexity of business in China, we not only need sound legal advice, but also a pragmatic management approach. Chang Tsi's lawyers often provide us with very practical comprehensive insights and intellectual legal guidance, and in particular, they always provide creative solutions to complex cases. They are diligent in seeking ways to deal with problems and responsive to our requirements. They can actively communicate and solve all problems quickly. They always follow our needs and cooperation methods."
---
CLIENT: China Grand Enterprises, Inc.

TESTIMONIAL: "Chang Tsi & Partners achieved remarkable results. Not only was the team professionally strong, but also had the ability to stand in customer's perspective and consider issues, and it effectively helped us solve many key issues. This kind of selflessness and feelings can't be felt at other partners. Chang Tsi's founding Partner Spring Chang is an experienced lawyer and a successful leader as well as a manager. We have maintained long-term cooperation with her and her team. Her help for us is all-round. She gave us guidance in a strategic height in addition to professional one."
---
CLIENT: Toto Ltd.

TESTIMONIAL: "Mr. Simon Tsi is the Managing and Founding Partner of Chang Tsi & Partners, and he is an excellent lawyer still fighting in the front line. He a strategic layout for the protection of Intellectual Property rights for us, and by taking into account our legal issues and business needs, he solved many of our problems. Not be rigid in frequent prosecutions, he managed to cooperate with law enforcement agencies and coordinate with relevant departments to actively correct or reconcile issues. We admire him and are deeply grateful for his and his team's help over the years."
Interviews
Spring Chang, Founding partner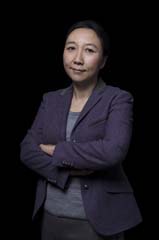 What do you see as the main points that differentiate
Chang Tsi Partners

from your competitors?
Maximize the interests of the clients by applying varied strategies
A one-stop shop At last, all aspects, multiple-leveled and one-stop are the service idea Chang Tsi & Partner always hold, it does not only provide the clients with all-time legal service 24 hours per day, 7 days per week, but also has the 24 hours limits working standard to meet the clients' need in time.
Supported by former judges and examiners experienced in every aspect of intellectual property rights
Experienced in cooperation with international law firms
Work closely with government, courts and other organizations to push your cases forward through various resources
Which practices do you see growing in the next 12 months? What are the drivers behind that?
We estimate our Patent cases will be growing rapidly in next 12 months. We acquired new domestic clients, who are planning file more patent in china next year and most of them will extend to oversee.
Our international patent practice is also booming. China has a stronger and stronger patent enforcement and authority deem patent system as a key to stimulate innovation and attract foreign direct investment. Their move includes but not limited to:
China Supreme Court directly takes the second instance of IP case which related to complicated technologies. The measurement greatly increase the transparency of technology-related IP cases;
Willful infringement will be introduced to the patent cases. As announced by President Xi at the CIIE (China International Import Expo), China will introduce punitive damage to the IP cases to increase the cost of the IP infringement.
What's the main change you've made in the firm that will benefit clients?
We restructured our workflow department and implement a stricter deadline control system.
We reviewed our conflict of interest checking policy to make sure there is no defect.
We enhanced our information safety policy and make sure our client's information will not been breached.
Is technology changing the way you interact with your clients, and the services you can provide them?
Yes, our clients could remotely log into Chang Tsi & Partners work platform on which they can real-timely acquire the progress of their cases.
Can you give us a practical example of how you have helped a client to add value to their business?
As entrusted by one of our U.S. clients, Chang Tsi & Partners provided legal opinions and drafted the cooperative development agreement between our client and a third-party company. Chang Tsi & Partners got involved from the beginning of negotiation, and provided legal opinions and suggestions throughout the negotiation, including ownership and protection of patent, exercise of right, evaluation, benefit allocation, and trade secret protection. These opinions and suggestions were accepted by the clients. When drafting the agreement for the clients, our corporate lawyers not only provided professional assistance for the client from the legal perspective so as to protect the client's rights and interests, but also helped achieve a win-win result in view of the business cooperation between the parties.
To develop new products in the Chinese market, our clients intended to purchase a series of patents (including patent applications) owned by a technology development company established in Beijing.
By providing these professional, efficient and tailored services, Chang Tsi & Partners succeeded in making the assignor significantly reduced its price offer and helped the assignor and the assignee reach a more reasonable price for the assignment, thereby reducing costs and legal risks for our client to purchase and exploit the technologies.
Top Tier Firm Rankings
Firm Rankings