Chang Tsi & Partners > Beijing, China > Firm Profile
Chang Tsi & Partners
Offices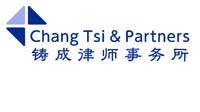 Chang Tsi & Partners
6TH - 8TH FLOOR, TOWER A, HUNDRED ISLAND PARK
BEI ZHAN BEI JIE STREET
XICHENG DISTRICT, BEIJING 100044
China
Chang Tsi & Partners > The Legal 500
Rankings
Chang Tsi & Partners
 '
maintains a well appreciated global outlook' 
in advising clients on all elements of IP law; the firm is instructed by numerous multinational companies to protect their interests in China. The group has a particularly strong roster of fashion and sports brands, which it assists will all elements of trademark protection; this includes well-known names such as Under Armour, Michael Kors and Vans.
Simon Tsi
 is one the firm's primary litigators who works with private companies and State-owned enterprises on trademark infringement and unfair competition cases. On the non-contentious side, founding partner
Spring Chang
 is dual qualified as a lawyer and a trademark agent and assists clients from the pharmaceutical, electronics and consumer products industries.
Other key lawyers:
Simon Tsi; Spring Chang; Litian Xu; Kim Lu; David Lee; Tracy Shen; Michael Fu; Yan Gao; Nancy Qu; Michael Wu; Wendy Wu
Testimonials
'Responsive and mindful of client's objectives- overall advices provided were clear and detailed enough to make an informed decision'
'Spring Chang and her team are very qualified and responsive'
'Laura Li is very responsive.'
'We appreciate that the firm tailors their advice using terms/expressions and strategies that suit clients from outside of China, so that said client would find it familiar. While it is a Chinese firm, it maintains a well appreciated global outlook.'
'Spring Chang is very experienced and responsive. We appreciate her knack of anticipating quickly clients' needs as well as her clear and concise guidance in Chinese IP matters.'
'I work with more than 40 specialist IP Law Firms around the world and Chang Tsi & Partners is consistently among the very best. It consistently delivers exceptional service and distinguishes itself by its ability to achieve positive outcomes and results. They are very agile in finding ways around issues and obstacles as they arise. They provide very innovative approaches to combating copycat factories and getting infringing products deleted from online e-commerce platforms.'
Key clients
Disney
Canon
3M
Levi's. Co
Illinois Tool Works Inc.
Under Armour
Air China
Johnson Controls, Inc.
Vans, Inc.
Michael Kors
Fluke Corporation
Johnson Controls, Inc.
Lego Toy (Shanghai) Co. Ltd.
Guinness World Records Ltd.
ConocoPhillips Company
Mercedes Benz smart
Volvo
Work highlights
Represented Cadbury UK Limited in invalidation proceedings.
Represented Hospital for Special Surgery in administrative disputes over the review of the cancellation of the trademark right in "HHS".
Representing Ideal Life Inc. in invalidation proceedings.
Chang Tsi & Partners >
Firm Profile
The firm: Since its establishment in 2002, Chang Tsi & Partners has become one of the leading law firms in China. The firm has been constantly referred to as the "National Outstanding Law Firm","The Best IP Law Firm in China", "China IP Law Firm", "Tier 1 IP Law Firm of the Year" by Ministry of Justice of China, international legal directories and various business magazines such as Chambers Asia Pacific, The Legal 500 Asia Pacific, Asialaw Profiles.
With over 350 professionals consist of attorney at law, patent attorneys, trademark attorneys, Chang Tsi & Partners is based in Beijing with fully fledged offices in Shanghai, Shenzhen and branch offices in the US, EU, Korea, Hong Kong, Taiwan, Guangzhou and Guangxi while establishing an enviable reputation in Intellectual Property and Litigation.
Our areas of practice include intellectual property rights, litigation and dispute resolution, commercial law and other legal services. Since establishment, we have been a forerunner in various fields such as trademark, patent, IP confirmation, administrative IP as well as judicial protection. Our high-caliber lawyers and our sharpest IP experts are dedicated to protecting your legal rights with efficiency and integrity.
At Chang Tsi & Partners you can find the knowledge, the experience, and the right professionals to deal with all aspects of law and with matters both domestic and international. The firm has been trusted by Chinese and international enterprises to develop strategic decisions and to secure their interests both in China and overseas.
Areas of practice: Chang Tsi & Partners is a full-service law firm with a strong reputation in intellectual property and litigation. Its core service covers the enforcement and protection of every type of intellectual property including trade mark, trade name, domain name, copyright, patent and trade secret etc. It also has a growing department which handles mergers and acquisitions, litigation and arbitration, foreign investment, construction and real estate, financing and banking, labour law, anti-dumping and commercial investigation.
Our edges
Providing tailor-made legal solution packages with customers' interests as the top priority.
A close integration of local resources and international perspectives.
Abundant experience in overseas legal services and jurisdictions with affiliations and close cooperation with legal partners all around the world.
Assurance of customer consulting security by installing a centralized management system of OA work platform, RPA robot system, and strict requirements for e-mail outgoing permission.
A guaranteed high-class service and risk management system in line with international standards together with a strict process scope and SOP.
Main Contacts
| Department | Name | Email | Telephone |
| --- | --- | --- | --- |
| Trademark | Spring Chang | | |
| Trademark | Tracy Shen | | |
| Trademark | Michael Fu | | |
| Litigation and arbitration | Simon Tsi | | |
| Litigation and arbitration | Kim Lu | | |
| Litigation and arbitration | Nancy Qu | | |
| Litigation and arbitration | David Lee | | |
| Intellectual property | Spring Chang | | |
| Intellectual property | Simon Tsi | | |
| Patent | Michael Wu | | |
| Patent | Nancy Qu | | |
| Corporate | Wendy Wu | | |
| Corporate | Yan Gao | | |
| Corporate | Litian Xu | | |
| Foreign investment | Wendy Wu | | |
Staff Figures
Number of lawyers at this office : 350+ :
Languages
English Chinese Korean Japanese Cantonese German Greek
Memberships
Intellectual Property (AIPPI) International Trademark Association (INTA) International Association of Restructuring Insolvency and Bankruptcy Professionals Association of European Trade Mark Owners (MARQUES) American Intellectual Property Law Association (AIPLA) Intellectual Property Owners (IPO) European Community Trademark Association (ECTA)
Client Testimonials
CLIENT: Campbell Soup Company

TESTIMONIAL: "We believe that Chang Tsi & Partners is made up of highly efficient Intellectual Property professionals. The team members consistently demonstrated excellent judgment, superior analytical skills, and integrity. Their deep understanding of Chinese law and their extensive practical experience made them capable of solving difficult problems. One thing that cannot be ignored was that the services of Chang Tsi are kept in pursuit of excellence and for the sake of clients. They gave unique insights at reasonable prices. When additional investigation or analysis was required, they would carefully consider the costs and achieve customer benefits optimization."
---
CLIENT: Twitter, Inc.

TESTIMONIAL: "Spring Chang, the Founding Partner of Chang Tsi & Partners and her colleagues have become legal advisers worthy of our trust. Due to the complexity of business in China, we not only need sound legal advice, but also a pragmatic management approach. Chang Tsi's lawyers often provide us with very practical comprehensive insights and intellectual legal guidance, and in particular, they always provide creative solutions to complex cases. They are diligent in seeking ways to deal with problems and responsive to our requirements. They can actively communicate and solve all problems quickly. They always follow our needs and cooperation methods."
---
CLIENT: China Grand Enterprises, Inc.

TESTIMONIAL: "Chang Tsi & Partners achieved remarkable results. Not only was the team professionally strong, but also had the ability to stand in customer's perspective and consider issues, and it effectively helped us solve many key issues. This kind of selflessness and feelings can't be felt at other partners. Chang Tsi's founding Partner Spring Chang is an experienced lawyer and a successful leader as well as a manager. We have maintained long-term cooperation with her and her team. Her help for us is all-round. She gave us guidance in a strategic height in addition to professional one."
---
CLIENT: Toto Ltd.

TESTIMONIAL: "Mr. Simon Tsi is the Managing and Founding Partner of Chang Tsi & Partners, and he is an excellent lawyer still fighting in the front line. He a strategic layout for the protection of Intellectual Property rights for us, and by taking into account our legal issues and business needs, he solved many of our problems. Not be rigid in frequent prosecutions, he managed to cooperate with law enforcement agencies and coordinate with relevant departments to actively correct or reconcile issues. We admire him and are deeply grateful for his and his team's help over the years."
Notable cases
DFJ DragonFund Successfully Enforce the Effective Judgment
Established in 2006, DFJ DragonFund was the joint venture of Draper Fisher Jurvetson (DFJ) and DragonVenture, which concentrated on investing emerging technology in China. DFJ DragonFund is the trademark holder of trademarks including "德丰杰龙脉"(DFJ DragonFund) in China.
In 2016, on behalf of DFJ DragonFund, ChangTsi filed a civil action against Charles Qu (Chinese Name: 曲敬东) and his affiliates for their trademark infringement and unfair competition. Through efforts, DFJ DragonFund won both first instance and second instance: the first-instance was heard by The Primary People's Court of Haidian District of Beijing Municipality (hereinafter referred as Haidian District Court) and the second instance was tried by Beijing Intellectual Property Court.
Since Charles Qu and his affiliates failed to fulfill the obligations determined in the effective judgment within the prescribed time limit, ChangTsi on behalf of DFJ DragonFund then filed to compulsorily enforce the judgment with Haidian District Court in May, 2021. During the enforcement procedure, ChangTsi submitted several written motions to the Enforcement Department of Haidian District Court, actively and closely communicate with the in-charge judges on the specific enforcement measures, deadlines and steps to move forward the case.
Through our persistent efforts, the Enforcement Department made a "Consumption Restriction" order against Charles Qu to restrict his extravagant consumptions, froze exceeding CNY 3.3M on Charles Qu's and his affiliates' bank accounts, and then transferred the money to our client DFJ DragonFund to compensate his loss, reasonable cost and accrued interest. And, a statement for apology in the name of Charles Qu and his affiliates was published both on the official website of "The People's Court Announcement" (https://rmfygg.court.gov.cn/) & the newspaper "The People's Court Daily" simultaneously to eliminate the negative impacts on DFJ DragonFund. Besides, Charles Qu and his affiliates were also forced to fulfil the obligations of changing the infringing enterprises' name, closing their infringing websites and WeChat official accounts, and removing the infringing logos and decorations in their office. Up to now, all the enforceable matters determined in the effective judgment have been successfully implemented.
This enforcement case involves several types of obligations confirmed by the judgment, which included not only property items like compensation damages, but also non-property enforcement items like publishing apology statement, changing the name of the infringing enterprises, transferring the domain names for free, and stopping other online & offline infringement. The in-charge attorneys in this case(Tracy Shen and Shawn Tao) made advanced full preparations and managed to make the aforementioned items enforced in full aspects. In addition, there are six parties subject to enforcement, therefor how to distribute and bear the obligations among them and enforce the case in an efficient way is also quite challenging. Our attorneys carefully researched laws and precedents and then proposed the solution to the court.
With the joint efforts of the client, the judges and our attorneys, the judgment was duly enforced. It's a satisfactory result for DFJ DragonFund's 5-year lasting civil action while also encourages more right holders to defend their legitimate rights and interest via judicial channels in China.
Interviews
Spring Chang, Founding partner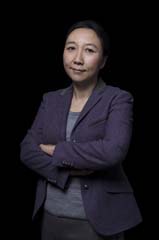 Founding partner Spring Chang explains how Chang Tsi Partners is adapting to clients' changing needs.
What do you see as the main points that differentiate
Chang Tsi Partners

from your competitors?
Maximize the interests of the clients by applying varied strategies
A one-stop shop At last, all aspects, multiple-leveled and one-stop are the service idea Chang Tsi & Partner always hold, it does not only provide the clients with all-time legal service 24 hours per day, 7 days per week, but also has the 24 hours limits working standard to meet the clients' need in time.
Supported by former judges and examiners experienced in every aspect of intellectual property rights
Experienced in cooperation with international law firms
Work closely with government, courts and other organizations to push your cases forward through various resources
Which practices do you see growing in the next 12 months? What are the drivers behind that?
We estimate our Patent cases will be growing rapidly in next 12 months. We acquired new domestic clients, who are planning file more patent in china next year and most of them will extend to oversee.
Our international patent practice is also booming. China has a stronger and stronger patent enforcement and authority deem patent system as a key to stimulate innovation and attract foreign direct investment. Their move includes but not limited to:
China Supreme Court directly takes the second instance of IP case which related to complicated technologies. The measurement greatly increase the transparency of technology-related IP cases;
Willful infringement will be introduced to the patent cases. As announced by President Xi at the CIIE (China International Import Expo), China will introduce punitive damage to the IP cases to increase the cost of the IP infringement.
What's the main change you've made in the firm that will benefit clients?
We restructured our workflow department and implement a stricter deadline control system.
We reviewed our conflict of interest checking policy to make sure there is no defect.
We enhanced our information safety policy and make sure our client's information will not been breached.
Is technology changing the way you interact with your clients, and the services you can provide them?
Yes, our clients could remotely log into Chang Tsi & Partners work platform on which they can real-timely acquire the progress of their cases.
Can you give us a practical example of how you have helped a client to add value to their business?
As entrusted by one of our U.S. clients, Chang Tsi & Partners provided legal opinions and drafted the cooperative development agreement between our client and a third-party company. Chang Tsi & Partners got involved from the beginning of negotiation, and provided legal opinions and suggestions throughout the negotiation, including ownership and protection of patent, exercise of right, evaluation, benefit allocation, and trade secret protection. These opinions and suggestions were accepted by the clients. When drafting the agreement for the clients, our corporate lawyers not only provided professional assistance for the client from the legal perspective so as to protect the client's rights and interests, but also helped achieve a win-win result in view of the business cooperation between the parties.
To develop new products in the Chinese market, our clients intended to purchase a series of patents (including patent applications) owned by a technology development company established in Beijing.
By providing these professional, efficient and tailored services, Chang Tsi & Partners succeeded in making the assignor significantly reduced its price offer and helped the assignor and the assignee reach a more reasonable price for the assignment, thereby reducing costs and legal risks for our client to purchase and exploit the technologies.
Press Releases
19th January 2022
We are happy to receive an appreciation letter and are honored to be awarded as 2021 Best Agency for our efficient and effective legal services by Tencent, a leading multinational technology company specialized in Internet-related services. 
19th January 2022
The 4th amendment to China Patent Law officially came into effective on June 1, 2021. The highlight of changes are:
19th January 2022
Chang Tsi Family Day 2021 was recently held in Beijing, with the theme of "Gathering Family Power, Sharing Happy Time". Allfamily members of our employees spent a happy afternoon together. In a fun, physically engaging, and high-energy environment, parents and kids were bound to have an amazing time with friends and family.
19th January 2022
The 10th National Lawyers Congress of China was recently held at the Great Hall of the People. Mr. Xuanguo Xiong, Vice Minister of Justice attended the congress and delivered the closing remarks. During the sessions, 130 law firms in China were awarded as "National Outstanding Law Firm", whose selection process is extremely fierce, with only 0.4% law firms in China can be selected, making the award the top honour in China's lawyer industry.
19th January 2022
Ms. Yinghui Han and Mr. Kim Lu, Partners of Chang Tsi & Partners, were invited to the Annual Conference Financial Street Forum 2021. They shared their expertise in legal affairs to the financial enterprises. 
Legal Developments
19th January 2022
i. Patent protection term and partial design
After the 4th amendment of China Patent Law, China has extend the design patent protection term from 10 years to 15 years, from the date of filling. In the US, the term is also 15 years, from the date of grant. Before the amendment, China only allow to use solid lines to protect the design as whole product. Now, as the same in the US, China start to allow partial design protection by using broken lines.
19th January 2022
In the past, most brands with no plan to enter the Taiwan market tend not to apply for trademark applications in Taiwan. However, with the massive trademark squatting disputes arising cross-strait in the past couple of years, now Chang Tsi & Partners recommends brand owners who would like to develop business in the Greater China area to consider applications for trademark protection in Taiwan.
19th January 2022
This is an invalidation case, in which the China National Intellectual Property Administration (CNIPA) made a breakthrough in determining whether the goods are similar between Class 22 and 23. It determined the similarity exists between the designated good in Class 23 of the Disputed Mark and the designated good "textile fiber raw materials, etc." in Class 22 of the Cited Mark. While determining the degree of similarity, the CNIPA comprehensively considered many factors, including the awareness of the applicant's prior trademarks and the relevance of the products.
19th January 2022
Please kindly be advised that Taiwan does not have an official copyright registration authority, but only have a business organization to register copyright materials. However, the recognized legal effect of the copyright certificate can also be guaranteed and can enforce your copyright when encountering infringement.
19th January 2022
Established in 2006, DFJ DragonFund was the joint venture of Draper Fisher Jurvetson (DFJ) and DragonVenture, which concentrated on investing emerging technology in China. DFJ DragonFund is the trademark holder of trademarks including "德丰杰龙脉"(DFJ DragonFund) in China.