Tees Law > Brentwood, England > Firm Profile
Tees Law
Offices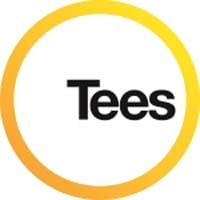 Tees Law
CATHEDRAL PLACE
BRENTWOOD
CM14 4ES
England
Tees Law > The Legal 500
Rankings
Tees Law'
s 30-strong agriculture and land team is spread across six offices in Bishop's Stortford, Chelmsford, Brentwood, Royston, Saffron Walden and Cambridge. Bishop's Stortford-based
David Miller
leads the commercial offering, focusing on property matters, while the private client arm is headed up by Royston-based wills, trusts, tax and probate specialist
Letty Glaister
, alongside '
meticulous, friendly and approachable'
 litigator 
Caroline Metcalf
in Bishop's Stortford. Senior associate
Ian Johnston
, who leads the Chelmsford private client team, is another key name.
Tees Law
has a comprehensive personal tax, trusts and probate offering which deals with lifetime tax planning and wills, Court of Protection work and the administration of complex and high-value estates. The firm acts for several high-value charities and there is an international and agricultural dimension to much of the work carried out by the team. Co-heads
Nicola Havers
and
Sarah Walker
both joined the partnership in 2022 with combined experience in estate administration and inheritance tax planning.
Sarah Walker
also has expertise in advising on Anglo-French matters.
Split across the firm's Brentwood, Chelmsford and Saffron Walden bases, the overall team at
Tees Law
 is headed up by
Aaron Cane
, who specialises in complex property development work and regeneration projects. Commercial property generalist
Jane Winfield
 leads the Brentwood team and counts property finance, landlord and tenant, and commercial conveyancing mandates among her key areas of practice. Undertaking work which requires collaboration with the dispute resolution team is another core element of the practice.
Graeme Atkinson
 and
James Dowson
 lead the Chelmsford and Saffron Walden teams respectively.
The
'professional and sympathetic
' team at
Tees Law
 is '
approachable, understanding and shows genuine care'
. The firm handles both catastrophic and lower-value medical negligence claims, and it has lawyers who specialise in inquest work and NHS continuing healthcare claims and appeals. Vastly experienced practice head 
Janine Collier
 '
really cares and is a very dedicated person who just wants to help
'. She secured a seven-figure interim payment for a client suffering from cerebral palsy as a result of skull fractures.
Tim Deeming
is '
outstanding in his advice and also realistic
'. Widely acknowledged PI expert
Vicki Seabrook
 and '
polite and efficient
' associate
Sarah Stocker
also play key roles in the practice.
Tees Law
 has '
a very knowledgeable and experienced team
' and clients remark that the lawyers '
build rapport extremely well due to their personable approach and high level of knowledge
'. The practice is led from Bishop's Stortford, but senior associate
Sara Stabler
 in Cambridge devotes the majority of her litigation practice to contentious will, probate and trusts matters. '
I was impressed by her knowledge of the area, her thinking on the matter and her well written correspondence
', remarks one client. Her work includes highly complex matters, including a contested probate dispute acting for the executor and sole beneficiary of the estate who was facing a claim by one of the deceased's adult children from a previous marriage.
Building on its '
strength in depth in a wide variety of M&A transactions,
' the group at
Tees Law
expanded its practice with the arrival of senior associate
Alastair Cotton
, who added the International Paralympic Committee as a client in the sports sector and has additional expertise in the transport and logistics industries. The team has also worked closely with the firm's commercial property practice to expand its property joint ventures expertise.
Lucy Folley
, who leads the team from Brentwood, and recently promoted senior associate
Baljeet Kaur
are key contacts.
The dispute resolution team at
Tees Law
specialises in property disputes, professional negligence, corporate recovery, insolvency and agricultural matters. The team provide commercial litigation advice to a diverse client roster from local businesses to PLCs.
Darren Perks
heads the practice with expertise in complicated property disputes.
Caroline Metcalf
is experienced in agricultural matters and complex farming issues. Associate
Polly Kerr
is a commercial litigator with experience in defamation, harassment and education.
The growing commercial litigation practice at
Tees Law
has developed specialisms in insolvency litigation, partnership disputes and company litigation.
David Perry
, who is praised as an '
excellent negotiator
', leads the team which is split between Chelmsford and Brentwood. Associate
Ana James-Pittau
has built a solid foundation of both commercial and construction clients with particular knowledge of the construction industry; James-Pittau attracts praise for '
working on complicated cases which would normally be dealt with by more senior individual
s.'
Tees Law
has particular expertise in TUPE, shareholder disputes, post termination restrictions and employment contracts. Recent work highlights include supporting clients in defending tribunal proceedings arising from furlough issues. The firm advises senior executives, business leaders and owner investors across the agriculture, education, transport and logistics sectors. Practice head
Robert Whitaker
is recognised for his experience in data protection, TUPE, agriculture and managing restructures.
Katherine Jameson
regularly advises senior executives and managers on exits and restrictive convenants.
Headed up by
Robert Whitaker
in Bishop's Stortford, the employment practice at
Tees Law
 offers '
clear, pragmatic advice
' to both domestic and international clients, and Whitaker is well-regarded for his expertise in employment law, data protection issues, TUPE work, agriculture matters, and restructurings. Representing senior business leaders in personal employment matters is another area of strength for the team. Associate
Katherine Jameson
has expertise in the full range of employment issues and is known for her tribunal work.
Tees Law
works with clients across a wide range of areas, including employers' liability claims, road traffic accidents, orthopaedic cases, obstetrics, sub-standard surgery and delayed diagnosis cases. The personal injury team is led by Chelmsford-based
Gwyneth Munjoma
, who handles work with psychological and physical injuries, including as a result of childbirth. Medical negligence solicitor 
Georgina Wade
joined in October 2021.
The Bishop's Stortford-based family law team at
Tees Law
is best known for its experience in dealing with matters involving farming assets and high net worth individuals. The practice is also known for dealing with children issues, wealth held in company structures and trusts with tax implications. Practice head
Sally Powell
 is a specialist in financial proceedings and family trusts. Associate
Helen Midgley
has experience in pension matters and as a mediator.
At
Tees Law
, practitioners in Chelmsford, Brentwood and Saffron Walden are led by
Joshua Coombe
 alongside overall department head
Sally Powell
. Coombe specialises in complex financial matters involving substantial wealth, company structures and trusts, and also has a range of expertise in family law. More broadly, the group is able to work with other teams in the firm on divorce cases with related company law issues.
Tees Law
's private client practice spans across offices in Chelmsford, Brentwood, Bishop's Stortford and Saffron Walden and assists a variety of clients from business owners to farmers.
Ian Johnston
, who leads the overall Essex team, continues to be recognised for his expertise in the farming community, including advising families on the succession planning of farming interests and dealing with farming estates.
The litigation group at
Tees Law
 is '
relatively compact but by working as a team and their using their collective knowledge they provide their clients with an excellent quality of service
'. '
Their advice is always straightforward and clear with even the most complicated cases
', remarks one client. Senior associate
Sara Stabler
 leads the practice in Cambridge, which is '
extremely personable and always happy to go the extra mile
'. Highly skilled in contentious trust and probate work, Stabler also handles a steady flow of general commercial litigation for businesses and high-net-worth individuals.
Tees Law
 in Cambridge is known for '
attention to detail, prompt response to queries and questions and understanding clients needs
'. Senior partner
Catherine Mowat
 and '
very professional and approachable
' associate
Alex Waples
 lead the Cambridge agriculture and estates practice. Mowat assists private landowners and farming families with the administration of complex rural estates and succession planning, as well as wills and powers of attorney. Waples, who leads the rural property team along with partner 
James Dowson
, predominantly handles farm and land disposals and acquisitions, leasehold arrangements, diversification projects, renewables and farming partnership agreements for individual farmers, farming partnerships and corporate entities, as well as landed estates.
'
The entire team have such a wide range of expertise and knowledge, and I felt as though they were always working with my best interests in mind
', remarks a client of
Tees Law
. The firm has a diverse client base that includes high-net-worth individuals, members of the House of Lords, academics, business owners, farmers and landowners. Practice head and senior partner 
Catherine Mowat
 is '
very knowledgeable and able to deal with complicated issues
'. Associates 
Chris Claxton-Shirley
 (who is '
highly efficient, thoughtful, humane and extremely good at what he does
') and STEP member 
Heather Fuff
 also play central roles in the practice.
Tees Law
 climbs the ranking due to its growing workload in strategic promotion, option and hybrid agreements for landowners, acquisitions of residential development sites, sales of agricultural land and farms, renewable energy projects with a focus on solar, wind farm and battery storage, and also landlord and tenant matters. The firm has '
great range and depth to its business which allows their solicitors to build great relationships with their clients so that they understand their client's specific legal needs and proactively advise accordingly
'. Practice head 
James Dowson
 and senior associate
Alex Waples
 are '
very user-friendly, available and proactive in finding solutions
'.
Tees Law
's contentious trusts and probate offering in Bishop's Stortford is led by
Caroline Metcalf
, who specialises in highly complex trusts and probate cases.
The commercial property team at
Tees Law
undertakes a range of real estate work including site acquisitions, enfranchisement, residential management, property finance and acquisitions. The team has several sub-specialisms with particular expertise in renewable energy with infrastructure projects and mineral exploitation. Practice head
Kay Piper
deals with complex matters relating to option agreements, land sales and purchases.
David Miller
focuses on rural and agricultural matters.
The family law practice at
Tees Law
 in Cambridge '
goes above and beyond to fully understand every aspect of your case
'. Practice head
Clare Pilsworth
 '
inspires confidence and has grounded solutions which she conveys clearly with no jargon
'. She is currently resolving financial matters through a collaborative process where the assets are valued at over £9m. Solicitor
Francesca Skakel
, who is '
commercially-minded, yet empathetic
', is handling a divorce and financial proceedings with issues arising in children matters, non-molestation and occupation orders.
Tees Law
in Cambridge recently recruited senior associate
Alastair Cotton
, formerly of the International Paralympic Committee (IPC), to lead on brand protection matters for clients in the sport, media, education, and cultural sectors. Cotton also focuses on issues concerning ambush marketing and the staging of sports events. Since joining, he has advised the IPC on a wide range of matters including with the protection, exploitation and enforcement of its intellectual property rights. This encompassed enforcing the IP rights globally against infringers, and preparing and executing the brand protection strategy for the Paralympic Games.
Tees Law
 in Cambridge has a new sports practice led by senior associate 
Alastair Cotton
 who joined in early 2021 from an in-house role at the International Paralympic Committee, which is now a key client of the firm. His work for the IPC covers all of its income-generating activity. Cotton '
has a wealth of experience across a range of commercial and regulatory sports matters
', notes one client, adding that '
his calm and focused approach provides great reassurance
'. The firm acts for numerous regional sports clubs, primarily in rugby and cricket, as well as individual athletes and international sprots federations and national governing bodies, among them British Canoeing.
Tees Law
services both insolvency practitioners and individuals with a specialisation in acting for directors and individuals affected by insolvency issues.
David Perry
leads the practice where much of his work comes through referrals from accountants, insolvency practitioners and other solicitors.
Located in Hertfordshire,
Tees Law
's '
dedicated, personal and client-focused
' group '
undertakes work across all areas of education
law
', with a particular focus on mandates involving SEND elements, an area in which
Polly Kerr
has become a significant presence, regularly acting for parents of children with SEND issues in tribunal proceedings.
The practice at
Tees Law
 is '
professionally diligent and detailed, with deep domain knowledge in key areas
'. '
Courteous, personable and extremely hardworking
' senior associate
Alastair Cotton
 leads the Cambridge corporate team, which operates as part of a larger cross-office group led from Brentwood and Bishop's Stortford. Cotton is '
a tenacious negotiator with the integrity to apply his experience in a judicious manner that delivers results
'. He focuses predominantly on commercial matters, though is also active in M&A, joint ventures, MBOs, private equity transactions and restructurings.
Tees Law >
Firm Profile
Tees offers support to clients in all categories, from private individuals and independent businesses through to professional partnerships and national corporations and institutions.
The firm: Tees has a strong reputation for excellence and commitment to providing the highest levels of service to clients from across the region and nationwide. Its approachable lawyers offer an in-depth, responsive and cross-disciplinary service. Tees philosophy is to take time to get to know clients, their goals and circumstances, so the lawyers can achieve the best possible results for them.
Wortley Byers and Tees merger: Wortley Byers, based in Brentwood, Essex, merged with Tees in 2019. The merger has increased the range of services and the depth of resources significantly and provided additional sector expertise in addition to Tees serving an even larger geographical area. The merger unites two firms who have long respected each other's successes and approach to client care.
Tees history: Tees has been part of the local community for over a century, supporting our clients from generation to generation. Historically, Tees growth has been driven by strategic mergers. Established in 1913, Tees has grown from a traditional family firm with a strong agricultural bias, into a dynamic full-service practice with six offices across East Anglia and the South East, employing more than 300 staff including our financial services team. In 2016 Tees merged with Limbach Banham Solicitors to create the Royston office. Merging with Irena Spence and Co Solicitors in Cambridge brought significant extra depth to Tees residential team in the city. Wortley Byers from Brentwood can trace its history back over 50 years to Stamp Wortley, a well-established law firm which merged in 1967 with another firm to become Wortley Byers.
Tees offices: Tees has six offices: Brentwood, Bishop's Stortford, Cambridge, Chelmsford, Royston and Saffron Walden. Its ultra-modern 20,000sq ft offices in Bishop's Stortford offer exemplary client facilities. Tees is close to Stansted Airport and the M11 and M25, with fast road and train connections to London, the Midlands, the South East and East Anglia.
Tees growth: With turnover of £22m last year, the firm is currently on track to increase this to £24m in the next financial year. The strategy is to attract the best legal talent in the region and combine that talent with a £1.5m investment in IT that is already making working processes more efficient. This will allow lawyers to spend more time with their clients.
Tees awards: Recent awards include:
Winner of the Excellence in Technology and Innovation Firm Award at the Cambridgeshire Law Society Excellence Awards 2021
Winner of the Residential Property Team of the Year Award at the Cambridgeshire Law Society Excellence Awards 2021
Tees were also Highly Commended for Injury Litigation Team of the Year, and Private Client Associate Chris Claxton-Shirley received a Highly Commended as a Rising Star.
Best Trainer – Medium Regional Firm 2019

at the

LawCareers.Net Training & Recruitment Awards

recognising the hard work put into making Tees training scheme a success

Janine Collier, Executive Partner and Co-Head of the Cambridge office, Cambridge District Law Society's 'Woman Lawyer of the Year' Award 2019
Ashton Hunt, Group Managing Director, Small-Medium Business IoD East Director of the Year Award 2019
Types of work undertaken
Private client: the firm is renowned for its specialist private client team. The team advise on the preparation of wills, wealth protection and inheritance tax planning, the administration of complex estates, inheritance and trust services and on all elderly client matters. The firm provides the whole range of complementary private client services to individuals, with high-quality advice in family matters, litigation, property, conveyancing and regulatory areas.
Agriculture: the excellent reputation of the Tees agricultural team is reflected by the firm being one of just 16 legal practices on the national NFU panel.  In 2018, Tees was successful in its bid to be re-appointed to the panel for the next three years. It advises in all aspects of agricultural law, including restructuring farm enterprises for inheritance tax and capital gains purposes. The firm continues to act for farming and land-owning clients in contracting the acquisition and sale of farmland for development.
Commercial property: the reach of the Tees commercial property team goes far beyond its geographical locations of the South East and East Anglia, and it receives many instructions from London and across the UK, acting in transactions ranging from retail and development projects through to agricultural businesses. The team handles options, overage and subject to planning deals, and also acts for development funders. Its lawyers have extensive experience in all aspects of commercial conveyancing including portfolio work, acquisitions and sales, landlord and tenant matters, planning and licensing.
Family: the family department specialises in high-value and complex claims, including those involving foreign property and cross-border or cross-jurisdictional issues. Whilst the firm offers a constructive and conciliatory approach to family law through their mediation and collaborative practice, it is also highly effective in litigation when required. The family department is also highly regarded for its expertise in representing parents and grandparents in children's proceedings.
Corporate and commercial: Tees' corporate and commercial team acts for clients in corporate finance, mergers, acquisitions and disposals and structured shareholder agreements, company restructuring, data protection, intellectual property, partnership (including LLPs) and employment matters and advise on a wide variety of commercial arrangements in various business sectors including transport and logistics, agriculture, hotel and leisure, professional services, technology, pharmaceuticals and education.
Clinical negligence: the firm boasts one of the foremost groups of clinical negligence solicitors in the region, with a team of experts specialising in brain injury, cancer, psychiatric injury, obstetric and gynaecology cases.
Litigation: the firm's strong litigation team specialises in tailored solutions for clients in all forms of litigation, arbitration and ADR with a reputation for its ability to handle complex matters involving multiple issues. The team deal with all types of dispute both for large corporate clients, smaller businesses, entrepreneurs and individuals, ranging from contractual disputes and shareholder agreements, through to negligence, insolvency and contentious property issues for landowners, landlords or tenants. The department is experienced in handling high-value as well as high-volume cases, fixed fee debt collection and recovery work through to group actions.
Financial services: In addition to our legal services listed above, Tees also has a complementary and integrated independent financial services team which offer financial planning advice including investments, retirement planning, family and business protection, estate planning and wealth preservation, long-term care and equity release, together with pre-paid funeral plans. They are regulated by the Financial Conduct Authority.
Meet The Team(s)
Client Testimonials
CLIENT: Welham
COMPANY/FIRM: Private Individual
TESTIMONIAL: "Sally kept me fully informed at every stage of the process and undoubtedly went 'the extra mile' to complete the matter on time. Overall, a very professional service for which I am extremely grateful" (Regarding Sally Powell in the Family department)
---
CLIENT: Georgina Field
COMPANY/FIRM: Private Individual
TESTIMONIAL: "On time with everything ready and procedures went through smoothly and efficiently, could not ask for anything more. Came out pleased and stress free." (Regarding the Private Client department)
---
CLIENT: Crystal Balkwell
COMPANY/FIRM: Private Individual
TESTIMONIAL: "We have used Tees since last year they have been very professional and competent in all the work they have undertaken for us of selling a commercial property I would definitely use them again and thank them for all the hard work that was involved." (Regarding Jane Winfield in the Commercial Property department)
---
CLIENT: Excitech
COMPANY/FIRM: Excitech
TESTIMONIAL: "Lucy is a standout professional; expert in her field, commercially aware, empathetic to business and individual pressures…and a pleasure to work with. She's absolutely one of our team." (Regarding Lucy Folley in the Corporate and Commercial department)
---
CLIENT: Susan Hickman
COMPANY/FIRM: Private Individual
TESTIMONIAL: "We consider ourselves fortunate to have been recommended to Tees by the solicitor we initially approached. We did not realise it until the case was well established that the level of professional care we were receiving was exceptional and that the experience of the individuals and the contacts they have to assist in a very complex case was the best available." (Regarding Janine Collier in the Medical Negligence department)
---
CLIENT: Carey Baglioni
COMPANY/FIRM: Private Individual
TESTIMONIAL: "I cannot recommend Tees highly enough. Their professionalism, knowledge and superb advice was fantastic. If you want a legal matter dealt with efficiently definitely use Tees. We had a CCJ on our business, put on in error, this was preventing us from getting a mortgage. Tees had this sorted and removed within less than 5 weeks. We had constant updates and easy to contact. Thank you so much!" (Regarding the Litigation department)
---
CLIENT: Gilgris
COMPANY/FIRM: Gilgris
TESTIMONIAL: "Over the past 5 years, Aaron Cane assisted us on the sale of a development site in east London. Aaron and his team worked tirelessly to ensure that the sale got over the line and his advice and support has been greatly appreciated. I couldn't have asked for a better solicitor." (Regarding Aaron Cane in the Commercial Property department).
Diversity
At Tees, we are committed to ensuring an inclusive and equitable environment for all of our employees. We value people as individuals and strive to foster a culture of belonging for all. Our success is built upon a respectful work environment, equal opportunities in our hiring, promotion and development processes and cultivating diverse and strong relationships with our Employees, Clients and Suppliers.
Tees are signatory to the Law Society's Diversity & Inclusion Charter where we have to submit our firm's diversity data to the SRA every 2 years.
As at August 2022, 61% of Partners at Tees are women, including our Senior Partner and out of all the Partners, 17% work part-time. We feel that having such a balanced split works really well for us. Each Partner brings different strengths and qualities to the teams and contributes to driving the company forward. Out of all employees at Tees, 29% work part-time.