Tees Law > Chelmsford, England > Firm Profile
Tees Law
Offices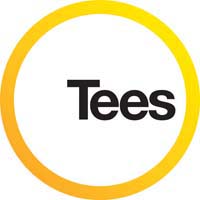 Tees Law
Parkview House
Victoria Road South
CHELMSFORD
CM1 1NG
England
Tees Law > The Legal 500
Rankings
The
'highly knowledgable
' practice at
Tees Law
is led by
Letty Glaister
in Royston who is renowned for her expertise in rural succession planning.
David Miller
splits his time between the firm's offices and is experienced in energy projects, while
Ian Johnston
 in Chelmsford works in conjunction with the firm's property team on land and farm sales.
Offering '
fantastic personal service and attention to detail
', the team at
Tees Law
assists high-net-worth individuals with lifetime tax planning and the administration of estates.
Nicola Havers
 and the '
exceptional
'
Sarah Walker
jointly lead the practice in Bishop's Stortford. Havers primarily handles the creation and management of trusts, often acting as a trustee, while Walker focuses on inheritance tax and estate planning, with a strong focus on Anglo-French wills and estates involving assets located in France.
Letitia Glaister
leads the Royston group; she is praised by clients for her '
pragmatic approach and can do attitude
' and acts for numerous farming clients in succession matters.
With offices in Chelmsford, Brentwood and Saffron Walden,
Tees Law
's private client practice
'has an outstanding reputation for quality',
and is equipped to handle an array of private client matters, including succession and tax planning, estate administration, and will preparation. The team is led by
Ian Johnston
, who is a key contact for wealthy individuals seeking advice on their business succession; Johnston also has strong connections to the farming community.
Luck Luck Ooi
and the
'extremely knowledgeable'
Sarah White
, who joined from
Thompson Smith and Puxon
in April 2022, are also recommended.
With offices in Brentwood, Saffron Walden and Chelmsford,
Tees Law
's commercial property department is led by
Aaron Cane
, and praised by clients for its
'exceptional support'.
Caine is reputed for his knowledge of property development, development finance, and complex transactional work. The '
very knowledgeable'
Jane Winfield
heads up the Brentwood team, and is recommended for landlord and tenant work, and commercial transactions including investment finance issues.
Daniel Fairs
' practice includes handling commercial conveyancing work, property finance matters and transactions, while
Lucy Beck
handles asset site acquisitions and disposals, strategic land developments and secured lending matters.
Tees Law
 has '
a very enthusiastic and committed team taking on difficult cases with significant success
'. Highly skilled in both clinical negligence and personal injury cases, the firm has a strong track record in securing high-value settlements. Practice head
Janine Collier
, who is '
thoughtful, extremely knowledgeable and will always represent her clients' bests interests to the fullest
', recently secured more than £5m plus a high-value annual payment from the NHS for a patient who developed tuberculosis meningitis. The '
confident and competent
'
Tim Deeming
 is praised for his '
amazing kindness and empathy
'. Consultant
Vicki Seabrook
has a stellar reputation for clinical negligence, and associate
Sarah Stocker
also plays a key role in the practice.
At
Tees Law
 in Cambridge, '
the contentious probate team thoroughly impresses with its careful and measured approach to probate litigation'
. It is noted that they '
really grasp cases with clarity, a keen insight and tactical and strategic awareness, as well as a healthy dose of professional realism'
. Senior associate and practice head 
Sara Stabler
 is '
remarkably thorough and careful, but also very pragmatic and down-to-earth'
. She recently handled a proprietary estoppel claim worth £4m, brought by the daughter of the deceased, which was challenged by a residuary beneficiary.
Praised by clients for being '
highly competent within the field
',
Tees Law
's corporate and commercial team advises on an array of corporate and commercial matters.
Lucy Folley
 leads the team in Brentwood and Cambridge, and offers '
excellent service and knowledge
', with her practice spanning M&A, sales, financial restructurings and re-organisations across a wide range of industries.
Baljeet Kaur
, described as '
a pleasure to work with'
, assists Folley, and is well versed in drafting a range of commercial contracts.
Claire Powell
 joined from
Thompson Smith and Puxon
in September 2023.
The '
very helpful and supportive
' team at
Tees Law
handles a wide variety of disputes for individuals and construction companies.
Darren Perks
leads the practice alongside senior associate
Polly Kerr
from Bishop's Stortford and Royston respectively. Perks is a property dispute specialist who acts for major portfolio owners, while Kerr acts for a variety of clients in cases against local authorities. Bishop's Stortford's
Caroline Metcalf
 is '
extremely diligent and sensible
', having longstanding expertise in agricultural partnership disputes.
Tees Law
's commercial litigation team is part of the firm's wider dispute resolution and litigation department, enabling it to offer an all-round service to its clients. The team is led by
David Perry
in Chelmsford and operates across all of the firm's six offices. Perry is known for his expertise in high-value insolvency and company disputes, while junior lawyer
Ana James-Pittau
is well versed in contractual disputes, civil fraud claims, intellectual property disputes and supply of goods and services matters.
Tees Law
houses a team which has '
knowledge and expertise that is second to none
'; predominantly based in Bishop's Stortford, the practice serves a number of owner-managed businesses in the professional services and logistics sectors. Praised for his '
great attention to detail
',
Robert Whitaker
leads the team, dividing his time between Bishop's Stortford and Chelmsford, and has a great deal of expertise in advising on agricultural worker issues, TUPE processes and data protection matters. The '
very hardworking
'
Katherine Jameson
has notable expertise in restrictive covenants, often assisting executives and senior managers with settlement terms and exit strategies.
Tees Law
's employment department in Bishop's Stortford and Chelmsford has a particularly strong presence in the logistics and transport sector, with its work in the aviation industry a standout feature of the team. Practice head
Robert Whitaker
's recognised capabilities include advising on data protection, TUPE and agricultural work and the employment elements of restructuring. The '
excellent and determined
'
Katherine Jameson
is equipped to handle the full array of employment matters, and is especially recommended for restrictive covenants issues, exit strategies, and settlement terms.
Tees Law
has a longstanding reputation for clinical negligence claimant work. Cambridge-based
Janine Collier
is the overall department head and specialises in cases involving cerebral palsy, adult brain injuries, sepsis and ophthalmology.
Gwyneth Munjoma
advises on all aspects of clinical negligence.
Tees Law
predominantly handles cycling accidents and road traffic accidents on the personal injury side.
Natalie Pibworth
and
Janine Collier
head up the wider clinical negligence department.
Gwyneth Munjoma
is a key name in the South East for catastrophic personal injury claims.
The team at
Tees Law
offers a '
first-class service
' when advising clients on financial remedy cases.
Sally Powell
heads up the Bishop's Stortford-based practice. Powell has deep knowledge surrounding financial proceedings involving farms, often acting for farming families. Associate
Helen Midgley
 is '
in a league of her own
' when assisting clients with the division of assets following relationship breakdowns, while associate
Katie Stewart
 is an '
exceptional talent
', and handles Children Act applications and cases involving social services. The '
very hardworking
'
James Scarborough
joined the team group from
Stowe Family Law LLP
 in October 2022, and has vast expertise in cohabitation disputes.
Tees Law
's Essex family team works from the firm's offices in Chelmsford, Brentwood and Saffron Walden, and is praised by clients for being '
efficient, informative, and very empathetic'. 
The department is led by Chelmsford-based
Joshua Coombe
, who excels in high-value financial claims, and
Sally Powell
in Bishop's Stortford.
Caroline Andrews
leads the team in Brentwood, and has niche expertise in fertility and surrogacy law, as well as preconception agreements.
The litigation practice at
Tees Law
is described as being '
exceptionally efficient and very personable'
. Senior associate
Sara Stabler
 leads the practice in Cambridge, where associate
Emily Jones
 plays an increasingly prominent role. Stabler's approach is '
unwaveringly client-focused but tempered with a sense of reality and good humour'
, whilst Jones is '
always on-the-ball and striving to achieve the best possible outcome'
. The team recently advised on a shareholder dispute worth £1m in value.
Tees Law
's Cambridge-based team is noted as giving
'well thought through advice and support'
. Senior associate
Alex Waples
 who handles property matters, and senior partner
Catherine Mowat

, who focuses on the administration of complex rural estates and succession planning, lead the Cambridge agriculture and estates practice. Key partner
James Dowson
handles agricultural property transactions, including high-value sales and purchases of land, and strategic land deals.
Tees Law
's practice is noted for its '
friendly, people-oriented approach to client relations'
. The firm has a large private client practice in which '
efficient, professional and compassionate
' practice head and senior partner 
Catherine Mowat

is highly regarded. Associates to note are the 
'humble and efficient'
Chris Claxton-Shirley
, and STEP member
Heather Fuff
, who '
gives very clear, relevant and concise advice in an engaged and friendly manner
'. The firm's diverse client base includes high-net-worth individuals, members of the House of Lords, academics, business owners, farmers and landowners.
Recently bolstered by
Amelia Ayers
' qualification,
Tees Law
has recently been engaged in challenges to the validity of wills, as well as claims for reasonable provision from an estate. The team is led by the
'highly efficient and meticulous'
Caroline Metcalf
 who works out of Bishop's Stortford and is a member of the Association of Contentious Trust and Probate Specialists.
Tees Law
 houses a '
highly knowledgeable and approachable
' team, which handles a myriad of issues for development and investment companies, including site infrastructure agreements and residential portfolio acquisitions and disposals.
Kay Piper
leads the Bishop's Stortford-based group, and is '
second to none
' in handling option agreements, rights of first refusal, and option agreements. Associate
Samantha Worth
 is '
highly skilled and experienced
' advising on a variety of matters, including landlord and tenant issues, site set up and finance work, and infrastructure agreements. Senior associate
Suzanne Bradbury
joined the team in October 2022 from
Birkett Long LLP
, contributing her knowledge of conditional, part and overage contracts.
Tees Law
 has an increasingly broad practice thanks to head of corporate and commercial
Lucy Folley
, who works from both the Cambridge and Brentwood offices.
'Tenacious negotiator
'
Alastair Cotton
 brings extensive in-house experience to bear on commercial matters as well as on M&A deals, joint ventures, MBOs, and private equity transactions and restructurings.
The family law practice at
Tees Law
 in Cambridge is '
very approachable, and always willing to help and offer great advice
'. Practice head
Clare Pilsworth
 is '
excellent at cutting through a lot of the noise to pick out what is relevant and important
'. Associate
Anna Jones
 is '
an excellent solicitor for children cases
'. The firm is praised for its work on mid-market matrimonial and children matters, though it frequently handles cases involving assets in excess of £1m.
Tees Law
 is '
thoroughly professional outfit in all aspects
', and in 2022 the firm handled numerous strategic promotion and hybrid agreements, not only in the Eastern region, but also further afield. The practice is led from Saffron Walden,  Senior associate
Alex Waples
 '
has a keen eye for detail
' and is notable for acquisitions and disposals of agricultural land, as well as renewable energy developments. Associate
Piers Woods
 is praised for development agreements, site acquisitions and financing, infrastructure project work and utility easements.
Tees Law
in Cambridge has a niche IP practice focused on the sport, media, education, and cultural sectors. '
I was very impressed with his knowledge and he was very clear and thorough at explaining how trade marks work
', says a client of senior associate and practice head 
Alastair Cotton
, whose previous experience at the International Paralympic Committee (IPC) gives him extensive experience in IP matters. He  remains an adviser to the IPC on managing the Paralympic brand and combating ambush marketing.
Led by '
outstanding lawyer
'
David Perry
, the Chelmsford-based practice at
Tees Law
advises liquidators on matters concerning pre-packaged sales and administrations. Perry is '
vastly knowledgeable
' in acting for insolvency practitioners and directors who are facing disqualification.
Special educational needs matters are at the core of
Tees Law
's Royston-based education law team, which is also experienced in advising schools on discrimination disputes and safeguarding issues. The department is led by
Polly Kerr
, who is well regarded for her experience in working with vulnerable clients, and covers the full spectrum of SEND related matters, including assessments, school placements, and Education Health and Care Plans (EHCP).
The litigation practice at
Tees Law
is described as being '
exceptionally efficient and very personable'
. Senior associate
Sara Stabler
 leads the practice in Cambridge, where associate
Emily Jones
 plays an increasingly prominent role. Stabler's approach is '
unwaveringly client-focused but tempered with a sense of reality and good humour'
, whilst Jones is '
always on-the-ball and striving to achieve the best possible outcome'
. The team recently advised on a shareholder dispute worth £1m in value.
Tees Law >
Firm Profile
Tees offers support to clients in all categories, from private individuals and independent businesses through to professional partnerships and national corporations and institutions.
The firm: Tees has a strong reputation for excellence and commitment to providing the highest levels of service to clients from across the region and nationwide. Our approachable lawyers offer an in-depth, responsive and cross-disciplinary service. Tees' philosophy is to take time to get to know clients, their goals and circumstances, so the lawyers can achieve the best possible results for them.
Tees history: Tees has been part of the local community for over a century, supporting our clients from generation to generation. Historically, Tees growth has been driven by strategic mergers. Established in 1913, Tees has grown from a traditional family firm with a strong agricultural bias, into a dynamic full-service practice with six offices across East Anglia and the South East, employing more than 300 staff including our financial services team. In 2016 Tees merged with Limbach Banham Solicitors to create the Royston office. Merging with Irena Spence and Co Solicitors in Cambridge brought significant extra depth to Tees residential team in the city. Wortley Byers, based in Brentwood, Essex, merged with Tees in 2019. Wortley Byers can trace its history back over 50 years to Stamp Wortley, a well-established law firm which merged in 1967 with another firm to become Wortley Byers.
Tees offices: Tees has six offices: Brentwood, Bishop's Stortford, Cambridge, Chelmsford, Royston and Saffron Walden. Its ultra-modern 20,000sq ft offices in Bishop's Stortford offer exemplary client facilities. Tees is close to Stansted Airport and the M11 and M25, with fast road and train connections to London, the Midlands, the South East and East Anglia.
Tees growth: With turnover of £26.5m last year, the firm is hoping to increase turnover to £29m in the next financial year. The strategy is to attract the best legal talent in the region and combine that talent with a £1.5m investment in IT that is already making working processes more efficient. This will allow lawyers to spend more time with their clients.
Tees recent awards and accolades:
Included on The Times Best Law Firm 2023 list
Highly commended in the Property Team of the Year category for the Cambridgeshire Law Society Legal Excellence Awards 2023
Finalist in the Technology Team of the Year category for the 'British Legal Technology Awards 2022'
Highly commended in the Senior Lawyer of the Year

category for the

Cambridgeshire Law Society Legal Excellence Awards 2022
Highly commended in the Injury Litigation Team of the Year category for the Cambridgeshire Law Society Legal Excellence Awards 2022
Winner of the Excellence in Technology and Innovation Firm Award at the Cambridgeshire Law Society Excellence Awards 2021
Winner of the Residential Property Team of the Year Award at the Cambridgeshire Law Society Excellence Awards 2021
Tees were also Highly Commended for Injury Litigation Team of the Year, and Private Client Associate Chris Claxton-Shirley received a Highly Commended as a Rising Star.
Best Trainer – Medium Regional Firm 2019

at the

LawCareers.Net Training & Recruitment Awards

recognising the hard work put into making Tees training scheme a success

Janine Collier, Executive Partner and Co-Head of the Cambridge office, Cambridge District Law Society's 'Woman Lawyer of the Year' Award 2019
Ashton Hunt, Group Managing Director, Small-Medium Business IoD East Director of the Year Award 2019
Types of work undertaken
Private client: the firm is renowned for its specialist private client team. The team advise on the preparation of wills, wealth protection and inheritance tax planning, the administration of complex estates, inheritance and trust services and on all elderly client matters. The firm provides the whole range of complementary private client services to individuals, with high-quality advice in family matters, litigation, property, conveyancing and regulatory areas.
Agriculture: the excellent reputation of the Tees agricultural team is reflected by the firm being one of just 16 legal practices on the national NFU panel.  In 2018, Tees was successful in its bid to be re-appointed to the panel for the next three years. It advises in all aspects of agricultural law, including restructuring farm enterprises for inheritance tax and capital gains purposes. The firm continues to act for farming and land-owning clients in contracting the acquisition and sale of farmland for development. Additionally, our focus on renewable energy projects has seen us working with high-profile clients in the renewable energy sector, advising on solar, wind, wave, and biomass energy.
Commercial property: the reach of the Tees commercial property team goes far beyond its geographical locations of the South East and East Anglia, and it receives many instructions from London and across the UK, acting in transactions ranging from retail and development projects through to agricultural businesses. The team handles options, overage and subject to planning deals, and also acts for development funders. Its lawyers have extensive experience in all aspects of commercial conveyancing including portfolio work, acquisitions and sales, landlord and tenant matters, planning and licensing.
Family: the family department specialises in high-value and complex claims, including those involving foreign property and cross-border or cross-jurisdictional issues. Whilst the firm offers a constructive and conciliatory approach to family law through their mediation and collaborative practice, it is also highly effective in litigation when required. The family department is also highly regarded for its expertise in representing parents and grandparents in children's proceedings.
Corporate and commercial: Tees' corporate and commercial team acts for clients in corporate finance, mergers, acquisitions and disposals and structured shareholder agreements, company restructuring, data protection, intellectual property, partnership (including LLPs) and employment matters and advise on a wide variety of commercial arrangements in various business sectors including transport and logistics, agriculture, hotel and leisure, professional services, technology, pharmaceuticals and education.
Clinical negligence: the firm boasts one of the foremost groups of clinical negligence solicitors in the region, with a team of experts specialising in brain injury, cancer, psychiatric injury, obstetric and gynaecology cases.
Litigation: the firm's strong litigation team specialises in tailored solutions for clients in all forms of litigation, arbitration and ADR with a reputation for its ability to handle complex matters involving multiple issues. The team deal with all types of dispute both for large corporate clients, smaller businesses, entrepreneurs and individuals, ranging from contractual disputes and shareholder agreements, through to negligence, insolvency and contentious property issues for landowners, landlords or tenants. The department is experienced in handling high-value as well as high-volume cases, fixed fee debt collection and recovery work through to group actions.
Financial services: In addition to our legal services listed above, Tees also has a complementary and integrated independent financial services team which offer financial planning advice including investments, retirement planning, family and business protection, estate planning and wealth preservation, long-term care and equity release, together with pre-paid funeral plans. They are regulated by the Financial Conduct Authority.
Meet The Team(s)
Staff Figures
Number of UK partners : 23 Number of other UK fee-earners : 150
Client Testimonials
CLIENT: Welham
COMPANY/FIRM: Private Individual
TESTIMONIAL: "Sally kept me fully informed at every stage of the process and undoubtedly went 'the extra mile' to complete the matter on time. Overall, a very professional service for which I am extremely grateful" (Regarding Sally Powell in the Family department)
---
CLIENT: Georgina Field
COMPANY/FIRM: Private Individual
TESTIMONIAL: "On time with everything ready and procedures went through smoothly and efficiently, could not ask for anything more. Came out pleased and stress free." (Regarding the Private Client department)
---
CLIENT: Crystal Balkwell
COMPANY/FIRM: Private Individual
TESTIMONIAL: "We have used Tees since last year they have been very professional and competent in all the work they have undertaken for us of selling a commercial property I would definitely use them again and thank them for all the hard work that was involved." (Regarding Jane Winfield in the Commercial Property department)
---
CLIENT: Excitech
COMPANY/FIRM: Excitech
TESTIMONIAL: "Lucy is a standout professional; expert in her field, commercially aware, empathetic to business and individual pressures…and a pleasure to work with. She's absolutely one of our team." (Regarding Lucy Folley in the Corporate and Commercial department)
---
CLIENT: Susan Hickman
COMPANY/FIRM: Private Individual
TESTIMONIAL: "We consider ourselves fortunate to have been recommended to Tees by the solicitor we initially approached. We did not realise it until the case was well established that the level of professional care we were receiving was exceptional and that the experience of the individuals and the contacts they have to assist in a very complex case was the best available." (Regarding Janine Collier in the Medical Negligence department)
---
CLIENT: Carey Baglioni
COMPANY/FIRM: Private Individual
TESTIMONIAL: "I cannot recommend Tees highly enough. Their professionalism, knowledge and superb advice was fantastic. If you want a legal matter dealt with efficiently definitely use Tees. We had a CCJ on our business, put on in error, this was preventing us from getting a mortgage. Tees had this sorted and removed within less than 5 weeks. We had constant updates and easy to contact. Thank you so much!" (Regarding the Litigation department)
---
CLIENT: Gilgris
COMPANY/FIRM: Gilgris
TESTIMONIAL: "Over the past 5 years, Aaron Cane assisted us on the sale of a development site in east London. Aaron and his team worked tirelessly to ensure that the sale got over the line and his advice and support has been greatly appreciated. I couldn't have asked for a better solicitor." (Regarding Aaron Cane in the Commercial Property department).
Diversity
At Tees, we are committed to ensuring an inclusive and equitable environment for all of our employees. We value people as individuals and strive to foster a culture of belonging for all. Our success is built upon a respectful work environment, equal opportunities in our hiring, promotion and development processes and cultivating diverse and strong relationships with our Employees, Clients and Suppliers.
Tees are signatory to the Law Society's Diversity & Inclusion Charter where we have to submit our firm's diversity data to the SRA every 2 years.
As at August 2022, 61% of Partners at Tees are women, including our Senior Partner and out of all the Partners, 17% work part-time. We feel that having such a balanced split works really well for us. Each Partner brings different strengths and qualities to the teams and contributes to driving the company forward. Out of all employees at Tees, 29% work part-time.