Firm Profile > Tilleke & Gibbins > Hanoi, Vietnam
Tilleke & Gibbins
Offices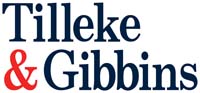 Tilleke & Gibbins
HAREC BUILDING, 4TH FLOOR
4A LANG HA STREET
BA DINH DISTRICT, HANOI
Vietnam
Tilleke & Gibbins > The Legal 500
Rankings
Tilleke & Gibbins >
Firm Profile
Our firm
Tilleke & Gibbins is a leading Southeast Asian regional law firm with over 190 lawyers and consultants practicing in Bangkok, Hanoi, Ho Chi Minh City, Jakarta, Phnom Penh, Vientiane, and Yangon. Established in 1890, Tilleke & Gibbins has grown into the largest independent law firm in Thailand and a leading international firm in Cambodia, Indonesia, Laos, Myanmar, and Vietnam due to client focus, regional expertise, and international vision.
The firm represents top investors and high-growth companies that drive economic expansion in Asia in the key areas of commercial transactions and M&A, dispute resolution and litigation, and intellectual property, including world-leading corporate clients in the fields of pharmaceuticals and healthcare, energy and infrastructure, consumer goods and retailing, manufacturing, financial services, information technology, and telecommunications.
Tilleke & Gibbins, as the first foreign law firm licensed to operate in Vietnam,  has had an ongoing presence in Ho Chi Minh City since 1992 and in Hanoi since 1994. With more than 120 team members in two offices, it is among the largest law firms in the country. The firm's corporate clients include world leaders in the fields of pharmaceuticals and healthcare, energy and infrastructure, consumer goods and retailing, manufacturing, financial services, information technology, and telecommunications.
Our Practice Areas
Anti-corruption: advises clients on local anti-corruption laws, the FCPA, and the UK Bribery Act. Designs and implements compliance programs. Conducts due diligence, performs anti-corruption risk assessments, oversees internal corporate investigations, and assists with asset recovery and protection.
Banking and finance: provides assistance to financial institutions, investors, government entities, and businesses on debt and equity markets, regulatory compliance, financial instruments, workouts, and restructurings.
Corporate, commercial and M&A: helps clients structure and implement strategic transactions, and advises investors on mergers, acquisitions, joint ventures, corporate restructuring, and other vehicles for equity investment.
Dispute resolution and litigation: offers clients the largest dispute resolution team in Thailand and over 130 years of litigating the most challenging cases in the region.
Employment: a leader in providing strategic employment advice and assistance with labor-management relations, immigration, and labor litigation.
Energy and infrastructure: advises global leaders on oil and gas, renewable energy, project finance, infrastructure development, public-private partnerships, and large-scale projects such as airports, railways, and roads.
Insurance: highly experienced in complex property and casualty coverage disputes, property damage and business interruption claims, cross-border reinsurance disputes, professional indemnity and D&O claims, liability, market entry and regional shared services operations, regulatory compliance, agreements, data privacy and outsourcing, policy wording advice and localization, and underwriting risk assessment.
Intellectual property: exceptional expertise in IP registration and enforcement, commercialization, and litigation. Recognized by all major legal directories as a leading IP practice in the region.
Property: handles the full range of work involving real estate, property, and construction. Expertise covers sales, purchases, mortgages, leasing, property due diligence, and property development.
Regulatory affairs: paves the way for life sciences clients to enter and excel in markets throughout Southeast Asia. Assists with research and development, clinical trials, registration, commercialization, and technology transfer. Team includes pharmacists, agricultural consultants, and other regulatory specialists.
Tax: top-ranked practice advises on customs duties, excise tax, specific business tax, transfer pricing, petroleum income tax, corporate income tax, property and land tax, tax planning, double taxation treaties, personal income tax, stamp duties, signboard tax, and value added tax.
Technology, media, and telecommunications: market-leading team with expertise in technology procurement, development, licensing, transfer, and protection; communication, media, and entertainment; and data privacy and cyber security.
Vietnam Offices
Hanoi: The Hanoi office has helped businesses capitalize on Vietnam's abundant trade and investment opportunities, fueled by the country's accession to ASEAN in 1995, the WTO in 2007, and other bilateral and multilateral treaties. Looking forward, Hanoi enjoys the promise, vibrancy, and momentum to continue its tremendous economic growth. Tilleke & Gibbins is proud to play a part in this true emerging market, by providing a full array of legal services, including commercial transactions and M&A

, 

corporate services

, 

telecommunications and technology

, and franchising. The practice has been recognized by top legal publications and directories in the areas of 

trademarks and patents

, 

construction and real estate

, 

corporate and M&A

, and 

banking and finance. The Hanoi practice's award-winning 

intellectual property

 team advises clients on IP registration, enforcement, and commercialization. Tilleke & Gibbins partners with T&G Law Firm LLC (TGVN), a licensed law firm and IP agent, to carry out local filings in Vietnam.

Ho Chi Minh City: The Ho Chi Minh City office helps an expanding domestic and international client base profit from Vietnam's increasing competitiveness as an investment destination and its robust economic growth. Tilleke & Gibbins' practitioners in Ho Chi Minh City specialize in a number of commercial transactions

 and 

corporate services

, tailored to meet the needs of investors in Vietnam's fast-paced economy. We specialize in the sectors of basic materials, consumer goods, financial services, healthcare, industrial goods, technology and telecommunications, and energy and infrastructure.
Other Offices
Cambodia (Phnom Penh): Built on a strong local foundation, the Cambodia practice offers a team of dedicated Khmer advisors who draw on the international expertise of the Bangkok office to provide advice on intellectual property, licensing, and regulatory issues. Among a range of industries, the team in Phnom Penh also specializes in sectors including franchising, life sciences, and high technology.
Indonesia (Jakarta): The Jakarta office, which operates as a dedicated intellectual property agency, brings Tilleke & Gibbins' high standards of quality and client care to the Indonesian market. Leading multinational clients depend on our Indonesia team to protect their patents, trademarks, copyright, and other IP rights. Our team of qualified intellectual property consultants assists clients with patent, utility model, design, and trademark applications and registrations, renewals, searches, responses to office actions, oppositions, cancellations, recordal of license agreements, due diligence, watch services, copyright recordation, and a wide range of other services to help you manage your portfolio of intellectual assets.
Laos (Vientiane): The Vientiane practice provides legal advice for foreign investors in the Lao People's Democratic Republic. With particular expertise in intellectual property law, our team has assisted hundreds of multinational corporations with trademark and patent registration and enforcement in Laos. Building on our expertise in IP law, the team in Laos is also well positioned to work with local associates to advise clients on a wide range of corporate and commercial matters, from company formation to projects and infrastructure to labor and employment issues.
Myanmar (Yangon): the Tilleke & Gibbins team in Yangon assists new market entrants to navigate this unfamiliar jurisdiction. As the Myanmar government pushes forward with establishing new legal frameworks governing how investors can operate businesses, our team provides the practical, on-the-ground experience necessary to meet business objectives in the country. Backed by the expertise of the Bangkok office, our Myanmar office has particular strength in the area of intellectual property, protecting and defending the building blocks of domestic and international businesses.
Thailand (Bangkok): Since 1890, Tilleke & Gibbins' head office has been located in Bangkok, Thailand's center of commerce, serving the drivers of the regional economy, from regional operating headquarters to manufacturing conglomerates to new entrants in the Southeast Asian market. The Bangkok office offers unparalleled legal representation in the areas of commercial transactions and M&A, corporate services, dispute resolution and litigation, and intellectual property. We are also recognized by independent third parties for excellence in the fields of tax, regulatory affairs, transportation and logistics, technology, multimedia, and communications, and banking and finance.
Staff Figures
Number of lawyers : 190 at this office : 55
Languages
English Japanese Vietnamese Thai Bahasa Indonesia Bahasa Malaysia Burmese Dutch Filipino French German Italian Khmer Korean Lao Spanish
Memberships
Lex Mundi Multilaw
Other
:
Legal Developments
22nd October 2020
The Myanmar Customs Department (MCD) organized another Intellectual Property Awareness and Product Identification Workshop at its Customs Training School in Yangon on August 6, 2020, for its frontline customs officers. Such workshops are held numerous times every year, serving as a platform for foreign brand owners and their local representatives to educate and update the enforcement officers on methods for differentiating their genuine products from counterfeits and imitations when inspecting suspicious shipments at ports of entry into the country. The training sessions are also useful in encouraging collaborative discourse between the private and public sectors to improve the efficiency of their joint intellectual property rights enforcement efforts.
5th October 2020
Recent amendments to Thailand's Civil Procedure Code (CPC) will allow parties to submit a matter for court-supervised mediation prior to the actual filing of the case. Encouraging mediation prior to filing a complaint is intended to save time and resources that would otherwise be expended on a trial.