Firm Profile > Lee & Ko > Seoul , South Korea
Lee & Ko
Offices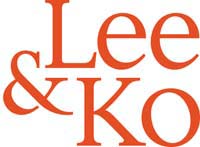 Lee & Ko
HANJIN BUILDING
63 NAMDAEMUN-RO, JUNG-GU
SEOUL 04532
South Korea
Lee & Ko > The Legal 500
Rankings
Lee & Ko >
Firm Profile
Premier full-service law firm in Korea
Founded in 1977, and comprising more than 700 professionals, organized into 7 practice groups with 40 specialty teams
One-stop service for all legal needs, based on efficient collaboration among highly specialized team
Emphasis on responsiveness & practical solutions
7 major practice groups: (i) corporate and M&A, (ii) banking, finance and securities, (iii) litigation (both civil and criminal) & alternative dispute resolution (iv) tax & customs, (v) antitrust & competition, (vi) labour & employment and (vii) intellectual property
40 specialised teams : Within the firm's seven major practice groups there are approximately 40 highly specialised teams of legal professionals including the following: anti-corruption & FCPA; antitrust & competition; aviation; banking; bankruptcy, insolvency & corporate restructuring; capital markets & securities; class actions & consumer claims; construction; consumer goods & services; corporate and M&A; corporate governance; derivatives; dispute resolution; energy; entertainment; environment; finance (acquisition finance, asset finance, project finance, structured finance); foreign direct investment; healthcare; industry & manufacturing; infrastructure; insurance; intellectual property; internal investigations; international practice (Chinese, European, Japanese practice); international trade; investment funds; labour & employment; maritime & shipping; overseas investment; private equity & venture capital; privatisation; product liability; real estate; regulatory compliance; tax & customs (tax consulting, audits, dispute resolution, transfer pricing); technology, media & telecommunications; and white-collar crime.
"Best Firm in South Korea" – Euromoney (2018)
"Korea Deal Firm of the Year" – Thomson Reuters (2018)
"Korea Finance Firm of the Year" – The Asian Lawyer (2018)
"Korea TMT Firm of the Year" – The Asian Lawyer (2019)
"Labour and Employment Law Firm of the Year" – Thomson Reuters (2018)
"Competition Lawyer of the Year" – The Asian Lawyer, Asia Legal Awards (2017)
"Behavioural Matter of the Year (Asia-Pacific, Middle East and Africa)" – Global Competition Review (2017)
"Transfer Pricing firm of the Year" – Euromoney ITR Asia Tax Awards (2016)
"Korea Patent Firm of the Year" – Asia IP Awards (2018)
"Korea Trademark Contentious Firm of the Year Award 2019" – MIP (2019)
Tier 1 in all or a majority of practice areas by Asia Pacific Legal 500, IFLR 1000, Asialaw Profiles and Chambers Asia
Staff Figures
Number of fee-earners : 700+
Languages
Korean English Japanese French German Chinese Spanish Russian Vietnamese
Press Releases
KFTC Enhances the Predictability and Clarity of Decisions but Potentially Increase the Overall Administrative Fine Levels
Facing continued criticisms that the existing rules allowed overly broad discretion to the Korea Fair Trade Commission (the "KFTC") in setting the amount of administrative fine, the KFTC amended the Notification on Detailed Standards for Imposition of Administrative Fine (the "Notification"). The amendments (the "Amendments") were passed by the KFTC's full Committee of Commissioners on December 21, 2016, and came into effect on December 30, 2016.
Legal Developments
Greater Reforms for Promoting Work-Life Balance – Changes to the Gender Equal Employment and Work-Life Balance Support Act
Starting 1 October 2019, employees would benefit from significant changes to the Gender Equal Employment and Work-Life Balance Support Act ("GEEA"), particularly concerning paternity leave and workhours reduction for childcare and family care. These changes are also expected to have material implications for employers with regard to general compliance obligations and require employers to review their practices in engaging employees and other workforce flexibility measures to adapt to the legislative changes. We have summarized the notable changes as follows.
Recently, based on the premise that requirements for "mutual guarantee" or "reciprocity" in relation to the recognition and enforcement of foreign judgments can be allowed between Russia and Korea, a District Court of Korea rendered its decision which allowed a judgment concluded by a Russian court to be enforceable in Korea (see Changwon District Court, Decision 2018Gahap51099 held on January 17, 2019).
Recently, the National Assembly of Korea passed legislative amendments to the Fair Recruitment Procedure Act ("
FRPA
") as part of the reform efforts to address the country's recruitment culture. The latest amendment – dubbed the "blind hiring" bill – expands the FRPA to prohibit any type of recruitment irregularities (e.g., improper solicitation, coercion, pressure) and, more importantly, bars employers from asking jobseekers to provide any information unrelated to the position and the applicant's merit. The amended FRPA will go into effect starting July 17, 2019.
Korean Financial Supervisory Service Mandating Disclosure of Transaction Documents When Filing Report on Material Facts
In light of the recent amendment to the internal policies of the Financial Supervisory Service of Korea (FSS), companies that file a "Report on Material Facts" on or after April 29, 2019, will also be required, as a matter of principle, to disclose the underlying transaction documents in full.
Successful Challenges to Korean Health Insurance Regulator's 13-Year Old System of Automatic Reduction of Original Drug Price
The Seoul Administrative Court and the Seoul High Court issued orders suspending the automatic reduction of the price of the original drug "A" upon generic entry claiming patent non-infringement and the automatic reduction of the price of the original drug "B" upon generic entry claiming patent invalidity, respectively. The automatic price reduction of the original drug B has been continuously suspended since the Administrative Commission's suspension order issued in April 2018.
On February 21, 2019, the Supreme Court of Korea issued an en banc decision overruling its prior precedents on the issue of whether a licensee who is continuing to make royalty payments under an existing license agreement nevertheless has standing to challenge the validity of the licensed patent. In short, the Korean Supreme Court held that absent special circumstance, a patent licensee is an "interested party" eligible for challenging the validity of a licensed patent, despite the lack of any threat or potential threat posed by the patent holder against the licensee's right to use the patented invention. (Supreme Court En Banc Decision No. 2017Hu2819).
The Korea Fair Trade Commission (the "KFTC") recently amended its Guidelines for Merger Review (the "Guidelines"), which took effect from February 27, 2019. The Guidelines now provide for particular issues relating to "innovation markets" and "big data" that will be considered during the KFTC's review of mergers within R&D-intensive (i.e. innovative) industries.
Korea strengthens protection against IP infringement and unfair competition (Amendment of the Patent Act and the Unfair Competition Prevention Act)
On December 7, 2018 the Korea National Assembly approved a bill to amend the Patent Act and the Unfair Competition Prevention and Trade Secret Protection Act ("UCPA"). Highlights of the proposed amendments include stronger penalties for patent infringements and further relaxation of the burden of proof for patent holders. The amendments are to be effective on July 9, 2019.
Korean TR, Finally and Officially Coming Soon
Korea is finally adopting a trade repository ("TR"), which is an infrastructure that collects and stores data related to over-the-counter ("OTC") derivatives transactions. The Financial Services Commission ("FSC") has decided to implement the TR system by making amendments to the Regulations on Financial Investment Business (which is aligned with Article 166-2(2) of the FSCMA), instead of making amendments to the Financial Investment Services and Capital Markets Act ("FSCMA") or its Enforcement Decree, and has approved the amendment as of January 31, 2019. As a result, the TR is expected to be activated in July, 2020 as scheduled. Korea is introducing the TR system in order to improve transparency and systematic risk management in its OTC derivatives market as part of its effort to adhere to the G20 accord.
Key Changes to Korean Labor Standards Act in 2019
In 2018, Korea experienced major reforms to the employment laws including, but not limited to, the Labor Standards Act. For example, many employers scrambled – many are still struggling – to adjust their work hour structures to comply with the new 52-hour work hour limit. In 2019, legislative reforms and amendments proposed in 2018 have taken effect. For your information, we have highlighted two major changes in the employment law landscape for 2019.
Direction of Financial Regulatory Environment of Korea in 2019: Legislation Supporting Financial Innovation and Reform of Supervisory System
For 2019, it is expected that the financial regulatory/legislative environment will see further developments along two key tracks, with one track consisting of the enactment of special laws favoring new business initiatives aimed at promoting innovation in the financial business sector, and the other track consisting of legislative activity aimed at reforming and improving the existing financial supervisory system to promote greater efficiency and integration.  The following specific examples of legislation are representative of the overall direction planned for the financial regulatory environment in the year ahead.
Korean Financial Regulators Advance Legislation to Introduce Regulatory Sandbox to Spark FinTech
The 2018 year in review in Korea was notable for the sluggish overall economy, uncertainty surrounding the geo-politics and impact on Korea due to the global trade wars, on-going concerns related to the lack of jobs and unemployment, increased taxes and burdens for businesses and families, and no meaningful improvement or clarity in the current situation for 2019. In response, the Korean National Assembly passed a legislation called the Financial Innovation Support Act (the "FinISA") on December 7, 2018 to spark the financial services industry in conjunction with FinTech products and services. The FinISA, which will soon take effect in March 2019, is intended to lay the legal foundation to introduce a regulatory sandbox for innovative financial services, where FinTech firms test their new products and services without certain regulatory oversight pursuant to exemptions for a limited period of time ("Sandbox"). As the FinISA exempts or defers application of existing finance-related regulations for new financial technology, products or services with the purpose of fostering the creation of innovative and new financial products and services, it will also support the stabilization of such services in the financial services market at the end of the testing period and is expected that the FinISA will support a revitalization of the FinTech industry which experienced sluggish growth in recent times. In particular, as companies and investors become more interested in security tokens and Security Token Offerings ("STO") which are regulated by the Financial Investment Services and Capital Markets Act (the "FSCMA"), there have been on-going discussions and debates as to whether the FinISA could lead to a breakthrough in the crypto-asset industry based on blockchain technology. Crypto assets encompasses those assets which utilize blockchain technology where the asset is digitalized by utilization of cryptography, peer-to-peer networks and a public ledger of verified transactions resulting in a 'units' of such a crypto asset without any involvement by middle-persons or brokers (e.g., cryptocurrency.
Flying Under the Radar: Companies Must Increase Awareness of the Potentially Dormant and Disruptive Changes to the Minimum Wage in Korea
Korea has experienced unprecedented yearly increases to the statutory minimum wage since 2017 in addition to changes in the applicable legislation. While companies are aware of the more patent impacts of the recent major changes to the Labor Standards Act and have initiated proactive measures to ensure legal compliance, companies often overlook the impacts of the significant changes to the statutory minimum wages and associated legislation until it is too late. And as an employer may face criminal sanctions (i.e., imprisonment up to 2 years or criminal fine not exceeding KRW 20 million) for unpaid wages, companies must be aware of the changing legislation related to the statutory minimum wage and – as with changes to the Labor Standards Act – take proactive measures to ensure continued legal compliance.
On July 30, 2018, the Korean Ministry of Economy and Finance ("MOEF") announced the proposed tax law changes/amendments for 2019 and beyond ("Proposals"). The Proposals are expected to be reviewed and finalized by the Korean National Assembly in December 2018.
Some key Proposals that should be of great interest to private equity funds and other investors relate to the Korean taxation of a foreign collective investment vehicle, referred to as an Overseas Investment Vehicle ("OIV") in the Korean tax law. An OIV is broadly defined as an overseas vehicle that raises funds through an investment offering, manages investment assets, derives value from the acquisition and disposition of such assets, and distributes such derived value to its investors. Consequently, partnerships, limited liability companies and other types of collective investment vehicles (e.g., trusts) would likely be included in the definition of OIV.
The key provisions of the Proposals in relation to an OIV that will impact tax planning for foreign funds are summarized below.
Korea's competition authority, the Korea Fair Trade Commission (the "KFTC, has announced a proposal to expand its existing enforcement authority to the courts and prosecutors through a full-scale reform of the Monopoly Regulation and Fair Trade  Act, Korea's primary competition statute. If all proposed reforms are passed by the National Assembly as currently drafted, the impact on the Korean economy and antitrust enforcement will require companies doing business in Korea to tighten their risk management and compliance measures, as the scope and penalties of Korean antitrust enforcement would be broadened.
On January 22, 2020, the Supreme Court ruled,
en banc
, that if a petition to correct a patent specification or drawings is granted
after
the conclusion of the appellate phase of a patent invalidation action, the decision granting such petition cannot be a ground for retrial under Article 451, Paragraph 1, Subparagraph 8 of the Civil Procedure Act.  In doing so, the Court reversed all prior Supreme Court decisions that remanded the case for a retrial based on the same ground (Supreme Court
En Banc
Decision No. 2016Hu2522).
The Act on Prevention of Divulgence and Protection of Industrial Technology (the "
Act
") provides for the protection of national core technologies held by Korean companies, research institutes, professional institutions and universities (each a "
Protected Entity
") and prevention of their leakage. The Act was revised as of February 21, 2020 and the revised Act was went into effect on the same day. The revised Act introduces hurdles for any foreign investor seeking to obtain control over a Protected Entity (whether through a direct investment, merger or joint venture) ("
Triggering Transaction
") by introducing new pre-approval and pre-notification requirements. For a Protected Entity that holds any national core technology developed with national R&D funding, the pre-approval requirement applies, which in principle prohibits any Triggering Transaction and provides for limited exceptions. For a Protected Entity that holds any national core technology developed without national R&D funding, the pre-notification requirement applies, which in principle allows any Triggering Transaction with exceptional cases for blocking it. Any foreign investor or company seeking to obtain control over a Korean company with a strong technology portfolio would need to diligence on whether any such technology is classified as a national core technology and, if so, whether it was developed with national R&D funding and assess whether any exception may be applicable.
Top Tier Firm Rankings
Firm Rankings