Firm Profile > Julius & Creasy > Colombo, Sri Lanka
Julius & Creasy
Offices
Julius & Creasy
No. 371, R. A. de Mel Mawatha
PO BOX 154
COLOMBO 03
Sri Lanka
Julius & Creasy > The Legal 500
Rankings
Lawyer Profiles
| Photo | Name | Position | Profile |
| --- | --- | --- | --- |
| | Anomi Wanigasekera | Partner | View Profile |
International Capabilities
Memberships
Council Member – Asia Patent Attorneys Association
Trademark Committee Member – Asia Patent Attorneys Association
Joint Secretary – Asia Patent Attorneys Association, Sri Lanka Group
Member – International Trademark Association (INTA)
Member – Institute of Trademark Attorneys, UK (ITMA)
Member – American Chamber of Commerce
IPR Committee Member – American Chamber of Commerce
Life Member – Bar Association of Sri Lanka
Life Member – Colombo Law Society
Examiner Sr Lanka Law College
Publications
Parallel Imports and some aspects of Trademark Law (co-authored) 2008 BASLJ p.49
Trademark Conflict on the Internet
Enforcement of Intellectual Property Rights in Sri Lanka
Comparison of Hague-Visby and Hamburg Rules
Women in Intellectual Property Law
Patent Protection in Sri Lanka
Comparison of Hague-Visby and Hamburg Rules
2020
Award Publication/Awarding Body/Miscellaneous
Intellectual property, Asialaw Profiles, Anomi Wanigasekera, Julius & Creasy
Best overall firm by aggregate score, Asialaw Profiles, Julius & Creasy
Asia's top women in law, Asia Business Law Journal, Anomi Wanigasekera
2019
Award Publication/Awarding Body/Miscellaneous
Winner – Sri Lanka – Patents 2019, Asia IP Awards, Anomi Wanigasekera
Law Firm of the Year, Sri Lanka, Corporate LiveWire 2019 Global Awards –
Leading Adviser Awards – Leading Intellectual Property Attorney of the Year, Sri Lanka Acquisition International, Anomi Wanigasekera
Intellectual Property Law firm of the Year in Sri Lanka, Global Law Experts Annual Awards – 2019, Anomi Wanigasekera
Certificate of Excellence for outstanding performance in: Full Service Law, Advisory Excellence, Anomi Wanigasekera
2018
Award Publication/Awarding Body/Miscellaneous
Certificate of Excellence for outstanding performance in: Intellectual Property Law Advisory Excellence, Anomi Wanigasekera
Excellence in IP Law Services CorporateLiveWire Innovation & Excellence Awards 2018, Anomi Wanigasekera
IP Lawyer of the Year 2018 – Sri Lanka IP Excellence Awards 2018, Anomi Wanigasekera
2017
Award Publication/Awarding Body/Miscellaneous
Best IP Law Firm 2017 – Sri Lanka Acquisition International Excellence Awards 2017, Anomi Wanigasekera
Acquisition International Excellence Award 2017 Best IP Law 2017 – Sri Lanka, Anomi Wanigasekera
Intellectual Property Law Firm of the Year in Sri Lanka 2017 CorporateINTL Global Awards 2017, Anomi Wanigasekera
2015
Award Publication/Awarding Body/Miscellaneous
2015 Asia IP Awards Sri Lanka trademarks firm of the Year Sri Lanka copyright firm of the Year, Anomi Wanigasekera
Intellectual Property Law Firm of the Year in Sri Lanka 2015 Corporate International Magazine Legal Award, Anomi Wanigasekera
Notable Cases
SC. Appeal 92/2019 – Unilever Sri Lanka Limited vs. Nature's Beauty Creations Limited
We act on behalf of the Plaintiff-Appellant. We have filed action on behalf of our clients against the Defendant-Respondent for publishing / airing disparaging advertisements against our clients in contravention of Section 160 of the Intellectual Property act No. 36 of 2003. Although, the Hon. Commercial High Court made Order refusing the Interim Injunction prayed by us, The Supreme Court has granted leave to our clients in appeal of the said Order. Supreme Court further granted an Interim Order restraining the Defendant-Respondent from publishing / airing the three specific advertisements. The said Appeal has been fixed for Argument.
HC (Civil) 26/2019/IP – Watawala Tea Ceylon Limited vs. Harrisons (Colombo) Limited and International Cosmetics (Private) Limited
We represented the Defendants in this matter. The Plaintiff instituted action against our clients obtaining an Enjoining Order at the first instance, restraining our clients from using, packing, supplying, advertising, promoting, marketing and selling their "Apê Thê" brand of tea. However, we have successfully defended our clients which resulted in the Hon. Court vacating the Enjoining Order against the Defendants and further refusing the Interim Injunction prayed for by the Plaintiff. As a result, the Plaintiff withdrew the action. A separate action has been initiated by the defendants against the plaintiff claiming damages for the loss caused during the operation of Enjoining Order..
HC (Civil) 37/2019/IP – Maharaja Entertainments (Private) Limited vs. Independent Television Network Limited
We represent the Plaintiff in this matter. Our client holds the exclusive territorial license in respect of the film "ASTERIX: The Secret of the Magic Potion" for commercial exploitation in the territory of Sri Lanka. This action was instituted against a television channel based in Sri Lanka for wrongfully, unlawfully and without authorization from our clients, broadcasting the said film in Sri Lanka in violation of client's copyright and related rights. This case is fixed for Interim Injunction Inquiry by way of Oral Submissions.
HC (Civil) 03/2020/IP – CONSTANCE CARROLL Spolka Z Ograniczona Odpowiedzialnoscia Spolka Komandytowa vs. British Cosmetics (Pvt) Ltd
We act on behalf of the Plaintiff – a Polish company who are the owners of the "CONSTANCE CARROLL" mark, used in relation to its world famous cosmetic products. We have instituted action on behalf of our clients against the former local distributor of the said products for engaging in Unfair Competition and violating our client's rights under Section 144 of the Intellectual Property act No. 36 of 2003. We also represent our client in connected inquiries against the defendants at the National Intellectual Property Office and the National Medicines Regulatory Authority.
HC (Civil) 06/2020/IP – Minor International Public Company Limited and MHG IP Holding (Singapore) Pte. Ltd. vs. Dr. Anoma Jayasinghe and Mr. Rohan Jayasinghe
We represent the Plaintiffs who operate several hotels and resorts worldwide under the name and style of "AVANI". We have filed action on behalf of our clients against the owners of boutique hotel carrying on business under the name and style of "ARVANI" VILLA. We have pleaded that the said act amounts to Unfair Competition in terms of Section 160 and trademark infringement under Section 121 of the Intellectual Property act No. 36 of 2003.
Interviews
Anomi Wanigasekera, Partner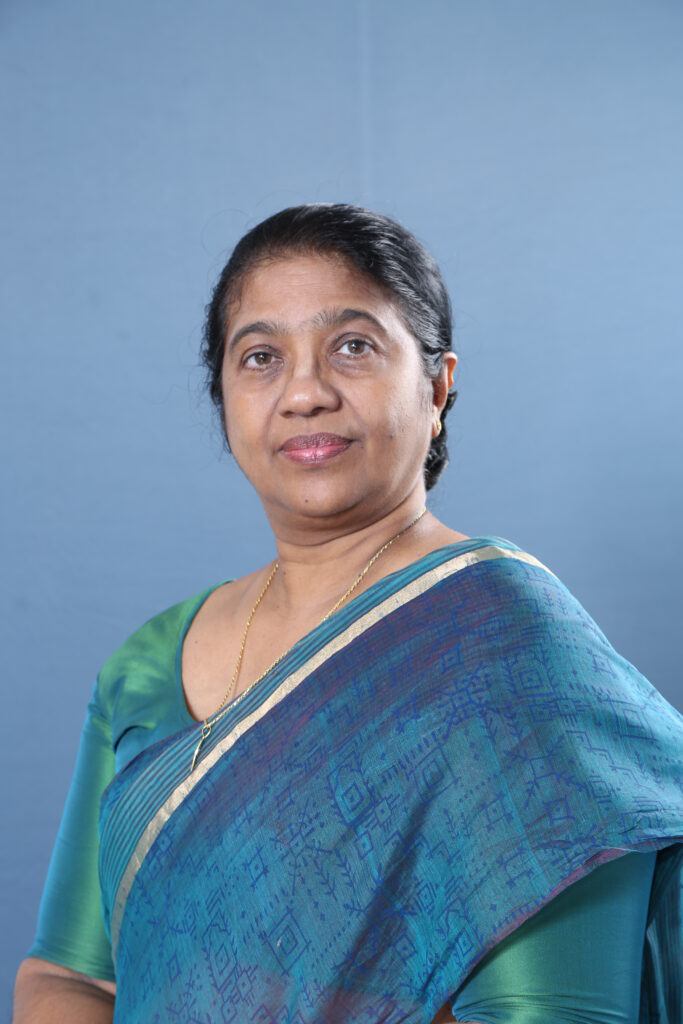 Anomi heads the Intellectual Property division at Julius & Creasy.
What has been your greatest achievement, in a professional and personal capability?
My greatest achievement would be balancing the role of being a mother and a successful lawyer in a country that has set gender roles that are not conducive to the career development of women. More specifically, being able to give off my time and attention to the role of the mother that I play in my family as well as the role of the career woman whilst staying current in the ever evolving society.
What do you do differently from your peers in the industry?
What sets me apart from my peers is patience and professionalism in which I handle both clients and circumstances. In an industry/ profession that is increasingly becoming competitive many professionals are seen going out of their way to secure clients and opportunities, at times resorting to unethical and unprofessional practices. I have always believed in doing the right thing and sending out good, positive vibes out, which has been well rewarded.
What advice would you give to your younger self?
I would advise my younger self to expect the unexpected and stay positive.
Can you give me a practical example of how you helped a client add value to the business?
Unprecedented COVID 19 pandemic situation has affected the global community and has had a drastic impact on the national as well as international trade and economy. Looking ahead to the next 12 months, we all got to work hard and be prepared to assist and support clients in responding to the economic slowdown due to the pandemic situation. We all have to be strong and positive in these difficult times and do everything possible to maintain good relationships with clients.
Within your sector, what do you think will be the biggest challenge for clients over the next 12 months?
I always advice and encourage clients to protect their brands, new designs and inventions by registering with the authorities. As Intellectual Property is an intangible asset which can fetch a high value to product/service as well as the business A subsidiary of Hayleys Group of companies registered their brand names, Designs and Patents in Sr Lanka as well as in foreign jurisdictions and was successful in enforcing their rights in Sri Lanka as well as in other jurisdictions such as India, UK. USA.
Top Tier Firm Rankings
Firm Rankings