Simpson Millar LLP > Manchester, England > Firm Profile
Simpson Millar LLP
Offices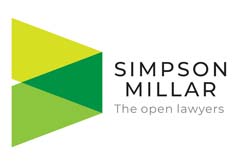 Simpson Millar LLP
100 TALBOT ROAD
STRETFORD
MANCHESTER
M16 0PG
England
Simpson Millar LLP > The Legal 500
Rankings
Simpson Millar LLP's education team demonstrates particularly strong capabilities representing vulnerable children and parents at Special Educational Needs and Disability (SEND) tribunals and high-profile judicial reviews. In addition, other work covers matters relating to home to school transport, failures to provide education and discrimination. Imogen Jolley, who heads up the public law team, has particular expertise in school admissions and exclusion cases. In addition to Jolley, Beth Holbrook is another key individual at the firm. Dan Rosenberg , who is based in London, leads the education group.
Practice head(s):
Imogen Jolley; Dan Rosenberg
Other key lawyers:
Testimonials
'Communication between team members is excellent. There is somebody to respond to queries if your solicitor is not around. They are approachable and warm. You can imagine how stressful and anxiety provoking the Tribunal process can be but the team were brilliant and gave us confidence.
'We found them to be highly efficient. Imogen is very knowledgeable and experienced about the process. She was calm and took her time to respond to queries from us or other professionals.'
'Imogen was outstanding – not only she has authored the most comprehensive guide available on school admissions on the internet, she actually thinks out-of-the-box to achieve the best possible outcome for her clients at minimum costs!'
'Excellent knowledge of education law; good client care and contact; detailed briefs.'
Widely recognised as a leading trade union firm, the national employment practice at Simpson Millar LLP benefits from strong relationships with longstanding clients such as the FDA, the Aircrew Officers Association Europe (AOAE) and the Immigration Service Union (ISU). In addition, the firm acts for union members and other employees. London-based partner Joy Drummond has over 36 years of experience advising clients on employment, industrial law and trade union constitutional matters. She has been particularly active in equal pay claims recently. Drummond has also been advising the AOAE on the possible legal avenues to challenge Cathay Pacific Airway's proposed imposition of new less favourable contracts (which remove the contractual terms requiring redundancy selection to be 'last in, first out'). Nicola Hardy and Michael Keenan, who are both based in Manchester, co-head the practice. Aneil Balgobin, who was the former head of the employment department, joined Anthony Gold Solicitors LLP in September 2020.
Practice head(s):
Nicola Hardy; Michael Keenan
Other key lawyers:
Testimonials
'Expert knowledge on working with trade unions and their members relating to all matters within employment law.'
'Joy Drummond is exceptional in helping, advising and achieving the right result.'
Key clients
FDA
Aircrew Officers Association Europe
Cleaners and Allied Independent Workers Union
Communication Workers Union (branches)
Immigration Service Union
Work highlights
Advising the FDA official representing their member in her equal pay claim against the Ministry of Defence.
Advising the FDA official representing their member in claims against the Crown Prosecution Service in claims for pregnancy/childbirth/maternity detriment and discrimination and direct and indirect sex discrimination and harassment arising from treatment suffered by the claimant during and following maternity leave.
Advising the FDA official representing their registered blind member who was made redundant when he was unable to relocate due to failures to make reasonable adjustments.
Simpson Millar LLP
's Manchester office is known for its serious injury work, with specialisms in brain injury, spinal cord injury, loss of limb cases and chronic pain. The practice also has a strong offering in difficult and complex liability accidents concerning employers' liability, public liability and road traffic accidents;
Simon Stanfield
heads the RTA team. The department also has specialised abuse, industrial disease and fast track groups, led by senior associate
Liam Goggin
,
Deborah Krelle
 and
Lee Anderson
 respectively.
Melanie Burden
is national head of the employer's public liability serious injury department.
Caroline Fox
, who was promoted to partner in October 2021, is another key member of the team.
Practice head(s):
Melanie Burden; Deborah Krelle; Simon Stanfield; Lee Anderson; Simon Goggin
Other key lawyers:
Matthew Clayton; Caroline Fox; Rose Gibson; Nicola Hardy; Gulderen Salih
Testimonials
'First class personalised service.'
'Extremely good customer service. I have been kept informed every step of the way as to what is happening. Frequent updates. Friendly service.  Thorough research. Compassionate and understanding. Would definitely recommend to others.'
'A diverse team that makes use of new technologies to cope with Covid and has applied client-centred principles.'
'Simpson Millar are a stand out PI firm taking on difficult cases where others would fear to tread. Strength in depth and excellent collaboration between team members.'
'Rose Gibson is head and shoulders above the competition in terms of client care.'
'Caroline Fox is a very capable solicitor with a real passion for her clients and their claims.'
'Matthew Clayton secures incredible result for those for whom he acts. He will leave no stone unturned in seeking to secure the right result for his clients.'
Simpson Millar LLP
is adept at dealing with a diverse range of issues such as deprivation of liberty cases, section 16 cases relating to capacity to consent to sex, to marry or to use the internet and social media. Other areas of expertise include advising on serious medical treatment cases and cases where there is an overlap in the obligations between the Mental Health Act and the Mental Capacity Act. It continues to receive instructions from the Official Solicitor as well as lay clients. Manchester-based head of department
Melanie Varey
represents both vulnerable adults by their litigation friend and family members.
Angela Jackman
 is another name to note.
Other key lawyers:
Angela Jackman; Hannah Manson; Caroline Hurst; Aimee Last; Kate Edwards
Testimonials
'Mel Varey has huge practical experience of COP litigation. She has fantastic client empathy which make her a stand out solicitor in cases involving people who would otherwise struggle to have their  'voice' properly understood in the court room. She trains her staff demonstrably well.  Caroline Hurst has massive experience and a great inclination for the likely path a case will take and how best to navigate it. I love working with this firm'.
'Simpson Millar has a long established presence in Court of Protection work. That experience shows in the way that the lawyers are able to forward plan in litigation with a view to quick and effective resolution. Hannah Manson – fearless advocate for her clients. Calm and capable but a steely robustness when needed. Aimee Last – growing practice and very knowledgeable in the area. Extremely thorough and well prepared'.
'A huge, national, Court of Protection team who cover every level of work. Aimee Last recently took a test case on capacity to make decisions as to education'.
'Smart, upbeat, fun CoP team. Aimee Last – upcoming newly qualified solicitor'.
'I work with several members of SM's COP team. All are exceptional lawyers. I think it stands out as a team because of all its members' desire to think creatively about the problems they face in their cases'.
'As an expert witness I have found this team to be responsive and helpful when requesting additional information. Furthermore, the team provides the relevant information in an organised and timely manner. In addition the team is prompt to settle invoices. Caroline Hurst has consistently been professional, whilst demonstrating an excellent understanding of her clients. In addition she is responsive and accessible'.
'The Simpson Millar team is very well known as being friendly. In the Court of Protection, this is very useful as judges are generally more interested in an inquisitorial approach to cases. They have the trust of the Official Solicitor's office who have very high demands for the quality of written work'.
'Angela Jackman QC (Hon) – It is axiomatic to say that Angela is one of the leaders in this field. There is nothing that she does not know about the health and welfare jurisdiction of the Court of Protection. Despite this she also manages to make clients and junior colleagues feel included in a case. Hannah Manson – Hannah is an excellent solicitor. Her instructions are always practical and she has a way with clients that completely relaxes them'.
Key clients
Official Solicitor
Advocacy Focus
Pohwer Advocacy
Work highlights
Acting in a case that unusually differentiates the ability of a person who does not have the capacity to make informed decisions about their contact with someone who they have a history with, from those they do not.
Acting in a case that highlights very well that where a person can understand, retain and use and weigh the information, the court should not impose its own values on a person and that the weight which is to be attached to each detail of the decision is a matter for them and not for others, including the court.
Acting in a matter that set out for the first time the relevant information to be considered when assessing capacity in respect of accessing education.
Simpson Millar LLP
 specialises in mounting legal challenges to protect and enforce the rights of victims of human trafficking and asylum seekers, with a particular focus on judicial reviews challenging the UK's refusal of take charge requests made by other nations under Dublin III. In addition, the firm is well-known for its advocacy on behalf of vulnerable children, including homeless teenagers, unaccompanied asylum seeking minors and care leavers.
Victoria Pogge von Strandmann
leads the group; she specialises in public law challenges in relation to the rights of children and migrants.
Chris Callender
 handles a wide range of cases on behalf of individuals, including claims under the Children Act 1989 and claims against the prison system for failing to honour its duty of care. Senior associate
Silvia Nicolaou Garcia
specialises in high-profile cases involving victims of human trafficking.
Practice head(s):
Victoria Pogge von Strandmann
Other key lawyers:
Testimonials
'I started working with Simpson Millar over the past few years and I have been incredibly impressed with the extremely high level of commitment they bring to every case. They are particularly well-known for challenges in the trafficking arena and also challenges by way of judicial review to refusals in respect of vulnerable asylum seeking minors or other vulnerable adults seeking to join their family members in the UK.'
'The team is committed to assisting the most vulnerable in complex cases. I am aware of the team's specific expertise in Judicial Reviews on behalf of unaccompanied asylum seeking children challenging decisions of the Home Office to refuse family reunification requests under the Dublin Regulations. The team is focused on achieving the best result for clients and also working in a collaborative way with other solicitors and NGOs in order to have a bigger impact.'
'Simpson Millar are stalwarts of practice in community care and public law with an excellent and diverse team covering all areas of community care and public law. The team are consistently exceptional in terms of diligence, consistency of service and client care to provide exceptional services.'
'Victoria Pogge von Strandmann and Silvia Nicolaou Garcia are both exceptional specialists in their fields.'
'My experience working with Silvia Nicolaou Garcia has always been truly excellent.'
'Simpson Millar handle innovative and cutting-edge cases for claimants in judicial review proceedings.'
The Simpson Millar LLP practice draws from strengths in the firm in education, administrative and public law. The group has particular Court of Protection expertise in relation to disputes involving local authorities and health trusts, as well as being 'known for challenges in the trafficking arena and also challenges by way of judicial review to refusals in respect of vulnerable asylum seeking minors or other vulnerable adults'. Public law specialist Imogen Jolley leads the team.
Other key lawyers:
Verity Altaras; Lois Clifton; Victoria Pogge von Strandman; Chris Callender
Testimonials
'I started working with Simpson Millar over the past few years and I have been incredibly impressed with the extremely high level of commitment they bring to every case'.
'They are particularly known for challenges in the trafficking arena and also challenges by way of judicial review to refusals in respect of vulnerable asylum seeking minors or other vulnerable adults seeking to join their family members in the UK'. 
'Their lawyers are also extremely well prepared and dedicated, but they never lose sight of client's needs.'
'Verity Altaras is a joy to work with. Is always incredibly well prepared and always goes the extra mile, especially when representing vulnerable minors'.
'Lois Clifton is a junior associate but shows real promise for the future'.
'Victoria Pogge von Strandman is incredibly easy to work with. Has great litigation knowledge and a very impressive lawyer.'
'The Simpson Millar team are innovative, caring and fight hard for their clients'.
'Chris Callender is a brilliant partner. His knowledge of all areas of public law relating to children and young people is exceptional. His client care skills with the most vulnerable clients are fantastic, and he always does the utmost to ensure their voices are heard'.
Simpson Millar LLP's education team is best known for its work in the SEND Tribunal; the team is highly experienced in handling mandates for vulnerable individuals and parents of vulnerable children. 'Tactical genius' Dan Rosenberg has particular expertise in judicial reviews aimed at helping children who are out of school and not receiving education; he also regularly handles work relating to school exclusions. Public law group head Imogen Jolley has significant expertise in school admissions and exclusions cases, as well as diabetes SEND cases. Angela Jackman is noted for her experience in special educational needs and community care matters.
Practice head(s):
Imogen Jolley; Dan Rosenberg
Testimonials
'Knowledge of the law, pragmatic and realistic advice with the client's interests at the heart of it; good client care; great outcomes.'
'Reputation as one of the best firms for parent education work.'
'The best education law team out there. They have real strength and depth.'
'Dan Rosenberg–a tactical genius. He has close ties with NGOs and other grass roots organisations so really knows what is happening on the front line. Excellent with clients–and great at achieving results. Angela Jackman–one of the best public lawyers out there. A real expert in education in particular. Imogen Jolley–expert in special educational needs law.'
'Simpson Millar has the strongest education law credentials. Dan Rosenberg is probably the best education solicitor in the country. He comes with a strong team across the country, including people like Beth Holbrook, who have tremendous experience in this area of law.
Key clients
6 individual A level students and the Good Law Project
At Simpson Millar LLP, seasoned practice head Geoffrey Simpson-Scott 'knows all the tricks of litigation' and is noted for his ability to 'identify the true issues in a case'. The firm also fields 'exemplary' practitioner David Thomas, who handles a niche caseload of high value, catastrophic birth injury claims, and is differentiated by his additional qualification in Polish law. Helen Neville joined the firm as a partner in Liverpool in summer 2021, strengthening the team.
Other key lawyers:
Testimonials
'Well-managed team. Client care seems second to none – combining warmth and friendly relationships with expert advice and representation.'
'David Thomas' handling of my case was totally exemplary, he took immense care to explain all the necessary details of my case to me, and interpreted the other side's manoeuvres so that I did not get too stressed by it all. He really treated me as an intelligent participant in the case rather than in a patronising way, which I experienced from other firms I have dealt with.'
'Very strong team who work well together.'
'David Thomas is superb, handles very complex brain injury cases with minimum of fuss and gets great results for his clients.'
'Geoffrey Simpson-Scott is an engaging, capable and conscientious practitioner who really knows his onions.'
'A firm with a great presence in clinical negligence work. They handle cases of the utmost gravity, grasping technology and ensuring their staff are well versed in its use.'
'David Thomas undertakes heavy clin neg cases and brings a wealth of knowledge and experience to handling them. He strives always to achieve the best result for his client and his industry is endless. He is respected by opponents and is fearless in his approach to litigation. He has great empathy with parents in birth injury claims and understands the emotions in play in high value actions. He is a seasoned performer with a wealth of knowledge.'
'Geoffrey Simpson-Scott has a wealth of experience and knows all the tricks of litigation. He knows civil procedure and the relevant case law inside out, which means that his cases are always brilliantly prepared. He is very astute and able to identify the true issues in a case which means the experts are always properly instructed and he doesn't give false hope if a case if not going to succeed. Lastly, he is very empathetic which is essential in clinical negligence cases.'
The national team at Simpson Millar LLP is led by Geoffrey Simpson-Scott in Teddington, with Kay Barnes heading up the practice in Leeds. Handling a niche caseload of birth, brain and maximum severity issues (including a recent matter regarding demyelinisation), the offering also covers Erb's palsy, failed cervical screening, delays in cancer diagnosis, spinal injury and amputations.
Other key lawyers:
Jodie Cook; Julie Dudson; Sarah Holdsworth; Penny Stead
Testimonials
'Jodie Cook is exceptionally able. I have been consistently impressed by her work. Her analysis, attention to detail and initiative have been absolutely first rate.'
'Julie Dudson – a thoughtful, intelligent litigator who puts her client first.'
'Kay Barnes – an effective solicitor and a good negotiator, someone you want on your side.'
'Julie Dudson – she is a very experienced clinical negligence solicitor who has a great eye for detail. She manages expectations very well and then works hard to deliver a good outcome for a case, applying an excellent base knowledge and navigating the most complicated cases to a successful conclusion.'
Sarah Holdsworth is a thoughtful and considered lawyer. Analyses the medical and factual points brilliantly and identifies the 'key' points that unlock the winning cases. She has a particular expertise in claims concerning cancer treatment.'
'Penny Stead is very informative and understanding.'
'Kay Barnes: a brilliant, empathic, strategic, tenacious litigator, with perfect command of the technical medical issues in clinical negligence cases (she's a former midwife). Clients love her: she really cares. Particular expertise in complex, high value birth injury cases. '
The team at Simpson Millar LLP is well reggarded for'representing individuals in complex, high worth and high quality cases'. Co-led by the 'endlessly positive' David Lister and 'outstanding lawyer' Patricia Cannon, the team handles complex divorce, financial and child-related proceedings where the relevant assets are mid to high-net-worth. The firm also provides representation to children in proceedings where the Court considers it necessary to make them a party and often advises in relation to special guardianship.
Practice head(s):
David Lister; Patricia Cannon
Testimonials
'Patricia Cannon has become a very respected practitioner in West Yorkshire.'
'David Lister is rapidly transforming the national profile of the firm. David's drive and enthusiasm is infectious and is clearly turning this very big firm around and into a firm of real quality.'
'David Lister is endlessly positive, forward thinking and open to new ideas and ways of looking at cases. David will be (if he isn't already) one of the national stars of the profession.'
'Simpson Millar have a strong reputation for representing individuals in complex, high worth and high quality cases. They are accessible and committed to the representation of each individual client and this is reflected in every case they appear on.'
'Patricia Cannon is an outstanding lawyer who prepares her cases thoroughly and who is committed 100% to each clients case. I have seen Patricia Cannon provide emotional support to a distraught young mother whilst keeping her eye firmly on the presentation of the case and ensuring this client received clear and robust advice.'
Simpson Millar LLP >
Firm Profile
Simpson Millar is a national law firm, with offices in Bristol, Cardiff, Lancaster, Leeds, Liverpool, London, Manchester and Southport. The firm employs more than 500 people and offers legal advice and support across many areas of law.
Simpson Millar want to open up the law. What that means is giving people access to straightforward and easy to understand advice whilst delivering on its commitment to providing a clear and transparent service. The positive Trustpilot reviews from clients demonstrate that commitment.
The company also pledges to offer a bespoke service to suit each client's specific needs and circumstances, and wants to be there at "moments of truth" – when someone most needs legal services.
Simpson Millar was the first law firm to receive the Law Society's award for excellence in Practice Management (Lexcel) and has held this accreditation since 1998. It also has Law Society accreditations in various areas of law, which demonstrates its expertise and the very high standards of legal services it offers.
Main areas of work
Personal injury: Simpson Millar has a large, national team of personal injury experts, with a strong track record of helping clients get the compensation, care, rehabilitation and support they need.
The firm's personal injury experts, who won the Claimant Team of the Year Award at the Personal Injury Awards 2018, deal with a wide range of injury cases, including severe brain injuries, spinal cord injuries, industrial disease (including asbestos related illnesses) and road traffic accidents. Simpson Millar also has personal injury specialists for people who have become ill or been injured on holiday, suffered accidents at work or in public places, or been victims of abuse.
We have a team of specialists who deal with more serious and catastrophic injuries who've recovered many millions of pounds in compensation, helping clients and their families following a personal injury.
Simpson Millar is proud to work closely with various charities including Headway, the Child Brain Injury Trust (CBIT), Action against Medical Accidents (AVMA) and the British Lung Foundation.
Medical negligence: The firm's medical negligence solicitors are committed to working with, rather than against, NHS Resolution to achieve the best outcomes for clients, favouring non-confrontational approaches such as mediation to settle a claim.
Simpson Millar's medical negligence team deals with a wide variety of claims, including surgical errors, birth injuries, amputations, delayed diagnoses of cancer, eye injuries, hospital negligence and sepsis claims.
The team has recovered significant amounts of compensation for people who have suffered medical negligence, allowing them to get specialist care, treatment and rehabilitation.
Divorce, family and children: Simpson Millar's family team offer a full range of services to support people who are divorcing or separating, and is experienced in using mediation to avoid unnecessary cost and conflict.
Family law issues such as divorce, separation and child custody disputes can be extremely sensitive, but while the team aim to minimise animosity and stress in every case, it will take firm legal action when needed.
Our family and divorce lawyers are members of Resolution, an organisation that advocates for a more collaborative approach to divorce and separation.
Conveyancing: Simpson Millar's national team of experienced conveyancers and conveyancing solicitors offer clear and practical advice on all legal aspects of buying or selling a house, a flat or land, leasehold or freehold. The firm offers an 'online' conveyancing calculator, which lets users get a quotes straight away.
Wills, trusts and probate: Simpson Millar's specialist wills, trusts and probate team are experts who can help with wills, tax planning and inheritance advice. They can set up will trusts, personal injury trusts and act as trustees where necessary. The team can manage the probate process, offering a full administration of the estate service or a Grant of Probate application only service.
The firm has a range of fixed fee will writing services, so clients know exactly how much it costs to make a will. It also offers an online will writing service for basic wills.
Education law: Simpson Millar has the largest team of education law specialists in the UK, with many years' of experience helping clients find the right solutions for their child.
The firm's education and SEND Lawyers can advise on issues including Education, Health and Care Plans for pupils with special educational needs and disabilities, school admissions and exclusions, disputes with independent or private schools, residential placements, judicial reviews, linked family proceedings, non-attendance prosecutions and home-to-school transport.
Court of Protection: Simpson Millar's Court of Protection solicitors can provide expert legal advice, assistance and representation to anyone who is involved in a dispute over whether a person has capacity or not. The question of capacity is fundamental to whether someone can legally make decisions for themselves or not, including where they live, who they see and the care or treatment they get.
The Court of Protection team at Simpson Millar has some of the best lawyers in the country, who have been involved in many high profile case in the Court of Protection. They can also help to act as Professional Deputy for people who have lost capacity.
Dispute resolution: The specialist dispute resolution department deals with a wide range of cases, such as professional negligence, contentious probate and will challenges, along with consumer and contract disputes.
The firm has also been a prominent campaigner for people who have received poor advice when buying leasehold properties, which results in doubling ground rent clauses.
The team also have specialist cyber security lawyers who deal with data breaches. Assisting those who have had their personal and sensitive information breached by organisations.
Community care: Simpson Millar can offer support where there are issues accessing local authority or NHS services. The team is experienced at handling complex cases of this nature and making sure people's social care needs and primary health needs are met.
Care home fees: Simpson Millar has a team of care home solicitors who can help with the recovery of care home fees when they've not been assessed for continuing health care costs or wrongly turned down for support. They can claim for a refund of fees they've already paid. These fees can be recovered even after the person in care has died.
Employment law: Simpson Millar's team of employment law solicitors have been independently recognised as experts in this area of law, and were named in The Sunday Times as one of the Best Law Firms for Employment Law in 2019.
The team is highly experienced in handling a wide range of cases, such as breach of contract, discrimination at work, settlement agreements, equal pay, protective awards, whistleblowing, restrictive covenants and sexual harassment.
Lawyer Profiles
| Photo | Name | Position | Profile |
| --- | --- | --- | --- |
| | Kirstie Bork | Associate, Solicitor-Advocate, Industrial Disease | View Profile |
| | Melanie Burden | Solicitor, Head of Serious Injury Claims | View Profile |
| | Matthew Clayton | Partner, Serious Injury Solicitor | View Profile |
| | Ian Cohen | National Head of Personal Injury | View Profile |
| | Rose Gibson | Partner, Serious Injury Solicitor | View Profile |
| | Robert Godfrey | Partner, Head of Professional Negligence and Dispute Resolution | View Profile |
| | Helen Hall | Associate Solicitor, Dispute Resolution | View Profile |
| | David Hession | Employment Law Associate Solicitor | View Profile |
| | Sarah Holdsworth | Associate Solicitor, Medical Negligence Claims | View Profile |
| | Sarah Jones | Private Client Practice Area Head | View Profile |
| | Julia Khan | Associate Solicitor, Residential Conveyancing | View Profile |
| | Deborah Krelle | Partner, Head of Industrial Disease | View Profile |
| | Claire Rabbetts | Associate Solicitor, Holiday Claims | View Profile |
| | Carly Saxon | Senior Associate Medical Negligence Solicitor | View Profile |
| | Simon Stanfield | Partner, Head of Road Traffic Accidents | View Profile |
| | Susan Vanden | Partner, Road Traffic Accident Technical Manager | View Profile |
| | Melanie Varey | Head of Court of Protection | View Profile |
| | Anthony Waddington | Senior Associate Solicitor, Industrial Disease Claims | View Profile |
Staff Figures
Fee earners : 128 :
Languages
English Polish
Client Testimonials
CLIENT: Sheila
COMPANY/FIRM: Simpson Millar
TESTIMONIAL: Really pleased with the service I received from Nathalie Swanwick, she goes beyond and above whats expected to keep you informed of the progress of your case and to fight for the best outcome. Keeps in regular contact and does not charge for every minute she talks to you like some greedy unscrupulous solicitors that are only in it for the money. Knows the law well and has a no nonsense approach would definitely use again.
---
CLIENT: Beverley Sanderson
COMPANY/FIRM: Simpson Millar
TESTIMONIAL: Medical Negligence Claim I would like to extend my sincere thanks and gratitude on behalf of my family and I to David Thomas and Chantelle Copper; who took on my case which started in 2006. Over the years David and Chantelle have shown perseverance and worked extremely hard to bring my daughter's case to court. They are both professional in their manner but also; naturally compassionate and understanding. During the court case both were extremely helpful; always explained the steps they'd be taking, time frames and consistently updating me on what stage we were at. They remained supportive throughout and guided me through the procedures. Although we did not have a successful result, I believe having David and Chantelle on our side helped to make this disheartening time more manageable. I will always value the words of encouragement which has made a positive impact at the end of many extremely stressful years. Once again; thank you both for your hard work, understanding and kindness towards us as a family. Chantelle I wish you all the best with completing your training; you're going to make an amazing Solicitor. Beverley Sanderson & family
---
CLIENT: Natalie Lightfoot
COMPANY/FIRM: Simpson Millar
TESTIMONIAL: I cannot recommend Simpson Millar highly enough. Both before & during the lockdown, my solicitor Hayley & her assistant Jamie never stopped working, were always efficient, professional & patient. Every piece of correspondence I had with them was courteous & informative & they both worked so so hard on our behalf when buying our new house. If you are looking for someone to act on your behalf when purchasing a property, then the only option has to be Hayley & Jamie at Simpson Millar! Thank you both so very much.
---
CLIENT: Victoria
COMPANY/FIRM: Simpson Millar
TESTIMONIAL: Great firm Best team An unexpected court case was thrown at me and I had just over 24 hours to mobilise and find defence. I have spoken to 5 law firms and faith started to slip away, because everyone wanted to charge an exceptionally high rate for urgency and in the end just turned me down- because of the lack of time to prepare… When I lost all hope, a friend advised to get in touch with Simpson Millar, and I am so glad I did. I got through to Caroline and she had listened and understood exactly what I was going through and offered her help. I am incredibly grateful that she helped me to summarise my court statement and coordinate with the barrister as well as came down to London to represent me the following morning, all in such short space of time. This was my first, and hopefully last, appearance in court and it made a world of difference to have been represented by such kind and sophisticated team, all thanks to Caroline Hurst from Simpson Millar. Highly recommended Victoria
---
CLIENT: No name given
COMPANY/FIRM: Simpson Millar
TESTIMONIAL: John Lambe dealt with my inheritance claim. I found him excellent. Very professional and also made me feel confident. Would definitely recommend him to others.
---
CLIENT: Jarde Bacha
COMPANY/FIRM: Simpson Millar
TESTIMONIAL: They worked perfectly helped me through my case and advised me and kept me calm throughout I wouldn't go to another solicitors ever again the professionalism here is wonderful and they know what they're doing lovely people
---
CLIENT: Monika Hosker
COMPANY/FIRM: Simpson Millar
TESTIMONIAL: Dan Rosenberg was both professional and helpful from the initial contact. He responded to any questions I had with quick efficiency, which I found reassuring. Throughout the whole process Dan was very approachable, available and very supportive. I felt I could trust his opinion from the start. Overall excellent and compassionate service by Dan. I would highly recommend his legal services to anyone who needs a solicitor in this area.
---
CLIENT: Darren Perry
COMPANY/FIRM: Simpson Millar
TESTIMONIAL: Could not be happier, the team heading up my situation were both helpful and on point in regards to updates and in general. I had regular contact either through emails or phone calls, and when I did have questions , they were dealt with normally within the hr. I could not have asked for a better service and would recommend this firm to ABSOLUTELY everyone.
---
CLIENT: Craig Chapman
COMPANY/FIRM: Simpson Millar
TESTIMONIAL: Highly Recommended. Fantastic, Professional Service. Communication was excellent. I never felt that I didn't know what stage of the process we were at. Contactability (if that's a word) is also great. If I couldn't get through to David he called me back within an acceptable timescale, you really do feel that as a client your business is valued. No matter what the fee is. I would also like to personally point out David Hession. From what should have been a simple agreement facilitation turned out to be an unnecessarily long winded negotiation. (Through the fault of the 3rd party and not Simpson Millar) But throughout it all, David was professional, offered sound advice and constantly followed up, which in turn got the desired result. I would have no problem recommending David and Simpson Millar.
---
CLIENT: Caroline Moss
COMPANY/FIRM: Simpson Millar
TESTIMONIAL: "I approached Simpson Millar at a really scary time. My ex had taken our child without my consent and was refusing to return her. I didn't know what to do and I was worried that I might never get her back. David and his team acted quickly, and in less than a week we were in Court and I got my little girl back. Simpson Millar secured the outcome I wanted. Everything was done by phone and email, with no hassle. They also charge fixed fees, so I knew what I was going to be paying and what to budget for and didn't need to worry about hidden costs. I can't thank them enough and would recommend them to anyone needing family law advice."
---
CLIENT: Mr Lovesy
COMPANY/FIRM: Simpson Millar
TESTIMONIAL: I would like to thank Antony Waddington and his team for the way they handled my case they kept me informed from start to finish. Nothing was to much trouble for them.any one with a asbestos related disease should contact them they are the best
---
CLIENT: Anne Nelson
COMPANY/FIRM: Simpson Millar
TESTIMONIAL: Excellent service!!! I have been really happy with the treatment I got from Simpson Millar… from the 1st phone call until my case was finished with, they have been informative, helpful & really good in understanding my health issues. I do feel they have Gone above & beyond my expectations.. I can never thank them enough!!!
---
CLIENT: Linda Freestone
COMPANY/FIRM: Simpson Millar
TESTIMONIAL: I chose this company /even though I live in the Midlands, from views on the internet, I am so glad i did. We went to a country where i picked something not very nice up! I spoke to Mr. James Blower, the man was a gentleman, treated me with kid gloves in respect of looking after me, I felt safe and sound throughout, if a question popped into my head, I would have no qualms about phoning him. Excellent ! I could not have been in better hands the condition was salmonella, so talking about it and describing things i thought may be embarrassing, but I think he had heard so many horror stories, that never once did I feel uncomfortable. Well done Mr. James Blower !
---
CLIENT: Mary & Malcolm
COMPANY/FIRM: Simpson Millar TESTIMONIAL: Considering there is a pandemic on, our case was dealt with very quickly and efficiently by Mubin, he was very compassionate, helpful, patient and understanding of our needs. We have no hesitation in recommending this firm