SSEK Law Firm > Jakarta, Indonesia > Firm Profile
SSEK Law Firm
Offices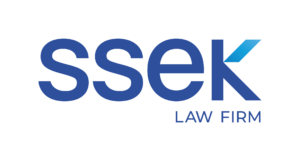 SSEK Law Firm
MAYAPADA TOWER, 14TH FLOOR
JL JEND SUDIRMAN KAV 28
JAKARTA 12920
Indonesia
SSEK Law Firm > The Legal 500
Rankings
Independent Indonesian firm
SSEK Law Firm
often acts as local counsel to large international firms on cross-border M&A, and has considerable experience of large multibillion dollar deals. It also acts for multinationals and large Indonesian companies on transactions, joint ventures, private equity and regulatory matters. The team is jointly led by
Rusmaini Lenggogeni
and
Ira Eddymurthy
, with Eddymurthy offering a wealth of experience in M&A and foreign investment, with a focus on the insurance and healthcare sectors.
Michael Carl
is active in the natural resources and tech sectors, while senior foreign legal counsel
Michael Twomey
handles deals in the energy, power and oil and gas industries. Former practice co-head
Fahrul Yusuf
left for
EY Law
 in January 2022.
SSEK Law Firm
acts for start-ups and multinational companies on a broad range of IT, telecoms and fintech matters, such as advising on regulatory and licensing issues when entering the fintech market, as well as representing venture capital and private equity firms on their investments into Indonesia. Other key areas of expertise include the trading of crypto assets, initial coin offerings, peer-to-peer lending and regulatory advice on blockchain technology-based solutions, in addition to e-money and online payment services issues.
Michael Carl
, who had demonstrable experience advising on fintech-related transactions, jointly leads the '
sophisticated practice
' alongside partner
Winnie Rolindrawan
, who focuses on mandates concerning e-money, payment gateways and fintech, while
Fahrul Yusuf
 left the firm to
EY Law
 in January 2022.
SSEK Law Firm
houses a strong real estate practice '
with a wealth of knowledge
' in the tourism and hospitality sectors. The team advises on land acquisition and licensing matters in the energy and natural resources industry, in addition to handling real estate acquisitions for hotel developments, industrial-use and infrastructure projects. Key clients include hospitality and leisure companies, real estate services firms and resort developers.
Denny Rahmansyah
, who advises on the real estate aspects of M&As and foreign investments, as well as hotel and resort developments, jointly leads the team alongside
Michael Twomey
, who focuses on commercial real estate developments. Other key contacts in the practice include
Michael Carl
 and '
resourceful
'
Nico Mooduto
.
Noted for its track record in debt restructurings,
SSEK Law Firm
 frequently collaborates with the firm's M&A practice to advise on the restructuring of Indonesian entities, in relation to acquisitions made by multinational companies.
Michael S. Carl
jointly leads the team alongside 
Dewi Savitri Reni
, both of whom have demonstrable experience in debt structurings, while
Denny Rahmansyah
is another key member of the group. Key sectors of expertise include the oil and gas, automotive, shipping, and food and beverage industries.
SSEK Law Firm
' competition and anti-monopoly practice regularly collaborates with the firm's M&A team in securing approvals from the KPPU in relation to acquisitions, as well as advising clients on potential vertical restraints in agreements, namely distribution agreements. Counting Procter & Gamble, GlaxoSmithKline and Yamaha Motor among its key roster of clients, the practice is also noted for its capability in handling civil and criminal antitrust litigation matters. Founding partner
Ira A. Eddymurthy
leads the team and
Michael Carl
 is noted for his expertise in assisting clients with merger filings before the KPPU.
Praised for delivering '
excellent advisory services to clients
', 
SSEK Law Firm
advises on a broad range of contentious and non-contentious employment matters, from employee contracts and personal protection issues to litigious mandates, namely employment terminations. Furthermore, the team frequently collaborates with the firm's corporate practice to handle the employment aspects of high-value M&A transactions.
Syahdan Z. Aziz
jointly leads the practice alongside
Rusmaini Lenggogeni
, while senior associate
Dicky Tanjung
 acts for clients across the energy and natural resources, and manufacturing sectors on employment termination matters.
Counting oil and gas, mining and power projects in its workload, 
SSEK Law Firm
handles a broad range of project development and financing matters, with demonstrable experience in the solar, geothermal and hydro arenas. The '
responsive
' practice is also noted for its expertise in smelter development projects and advises clients on the full project lifecycle, from land acquisitions to financing work.
Fitriana Mahiddin
, who focuses on oil and gas, coal-bed methane and mining projects, jointly leads the practice
Michael Twomey
, who specialises in project finance matters and handles upstream and downstream oil and gas transactions.
Michael S. Carl
 acts for companies in the natural resources sector on M&As and project finance mandates.
SSEK Law Firm
 acts for multinational corporations and large international banks on banking M&A, debt restructurings, project finance and insurance work, as well as general day-to-day advice. It has recently been handling a number of financings for mining and plantation projects, and regulatory matters for large financial services companies.
Ira Eddymurthy
heads the team and focuses on foreign investments, while
Winnie Rolindrawan
specialises in the burgeoning areas of e-money, payment gateways, and fintech.
Fahrul Yusuf
left for
EY Law
in January 2022.
Independent Indonesian firm
SSEK Law Firm
acts for international and domestic clients on a range of disputes. It has particular experience of commercial litigation, debt restructuring and employment cases, and has handled numerous SIAC and ICC arbitration cases.
Dewi Savitri Reni
heads the practice and focuses on debt restructurings, arbitration and litigation, while
Michael Carl
is experienced in disputes in the mining and natural resources sectors.
Mahareksha Singh Dillon
is a name to note for commercial disputes, litigation and police investigations.
The IP team at
SSEK Law Firm
advises on a range of contentious and non-contentious matters, acting for domestic and multinational clients on the protection of trademarks, patents, copyrights and industrial designs. The practice is particularly active across the energy and natural resources, pharmaceutical and digital sectors.
Rusmaini Lenggogeni
 leads the team, working closely with associate and registered IP consultant
Dian Kirana
, who represents clients in the prosecution and litigation of IP rights in Indonesia.
SSEK Law Firm >
Firm Profile
The firm: SSEK Law Firm was founded in 1992 and is today one of the largest and most highly regarded full-service corporate law firms in Indonesia. SSEK combines the local knowledge of its three decades of practice with the global outlook of its award-winning lawyers to offer multinationals and domestic companies innovative and timely solutions to their practical challenges.
SSEK's attorneys combine the highest levels of local knowledge and international expertise. Our overriding priority is looking after our clients' interests. We understand not only the legal environment as it affects clients but also their business and the business environment in which they operate.
SSEK's experience enables us to anticipate and understand the government's position in ambiguous situations. Utilizing a significant network of contacts in government departments and agencies, and our extensive computerized database of Indonesian law, opinions, and work product, we are able to advise clients on likely government policy positions when laws and regulations do not provide clear guidance.
SSEK is recognized by multiple legal directories as a leading firm in Indonesia across all major practice areas, and our partners and foreign legal advisers have received numerous individual awards and recognitions, including from The Legal 500, Chambers & Partners, IFLR1000 and Asia Law & Practice.
SSEK is described as "one of a select group of Indonesian local firms capable of providing genuine international standard advice" and a firm that "manages to combine technical strength with a very commercial approach" (The Legal 500).
The amalgamation of skills and holistic focus means that many clients consider SSEK's role to be not just that of a legal representative, but also that of a trusted partner – the first point of reference and a reliable source of guidance.
Main areas of practice
Banking, finance and insurance: SSEK advises on all aspects of establishing and operating financial institutions in Indonesia. As well as providing regulatory advice, the firm prepares loan agreements and security documents for financial institutions and advises clients on mutual funds and pension plans, project finance and syndicated commercial loan transactions.
Capital markets and securities: SSEK advises issuers, underwriters and investors in stock, bond, convertible bond and commercial paper transactions, and assists clients with IPOs and strategic financing alternatives.
Dispute resolution: The firm helps clients develop appropriate strategies and claims in the event of a dispute while identifying any reasonable grounds for settlement and compromise. SSEK also advises clients on the merits of arbitration and related contractual requirements and acts as counsel in arbitral proceedings.
Energy, mining and natural resources: SSEK enjoys a strong international reputation in the coal and hard rock mining sector. The firm also assists investors in the forestry and palm oil plantation business.
Infrastructure and project finance: SSEK has extensive experience in project finance for the oil and gas, energy and mining sectors. The firm acts as counsel to developers and lenders in all types of infrastructure development projects, including multimillion dollar private power, toll road, telecommunications and water supply projects, as well as natural gas pipeline and mining projects.
Intellectual property: SSEK's IP practice assists domestic and multinational companies in protecting their trademarks, patents, copyrights and industrial designs in Indonesia. We are able to assist foreign IP owners in the prosecution and litigation of IP matters in Indonesia and work with outside experts for certain matters.
Labor and employment: SSEK has a full-service employment practice. We have extensive experience in contentious employment matters, in particular employment terminations and employment-related litigation. SSEK is extremely active in assisting multinationals and domestic companies on everyday employment matters such as employee contracts, enrolment in Indonesia's social security program for workers.
Litigation: SSEK is experienced in civil litigation, arbitrations and dealing with the Indonesian national police in criminal investigations and complaints.
Mergers and acquisitions: The firm has worked on numerous high-profile acquisitions involving both private and publicly listed companies in a variety of sectors. SSEK advises on regulatory compliance and attends to related due diligence and document preparation.
Real estate and construction: SSEK advises on all types of real estate transactions, including rendering assistance and advice on the acquisition, sale and relinquishment of land. It negotiates and drafts commercial leases of all sizes and complexity, and assists clients in the coordination of large real estate acquisitions for hotel developments, industrial use and infrastructure projects.
Shipping: SSEK advises clients on compliance with cabotage rules and the implications for foreign investments in the domestic sea transportation industry, and assists with the sale and lease of vessels.
Technology, media and telecommunications (TMT): SSEK is active in advising clients in the growing e-commerce sector including on issues related to e-money and online payment services. The firm's TMT team is experienced with M&A transactions in the technology space, cybersecurity, data privacy, fintech and regulatory matters.
International work: SSEK is regularly involved in large cross-border transactions. As an independent law firm, SSEK is able to work with major law firms in all jurisdictions.
Staff Figures
Number of lawyers : 70
Languages
English Indonesian
Memberships
American Chamber of Commerce in Indonesia Employment Law Alliance The Law Firm Network The Interlex Group PERADI
Client testimonials
CLIENT: VP – Finance & Support
COMPANY/FIRM: PT Total Oil Indonesia
TESTIMONIAL: "SSEK's legal services are always delivered in seamless quality and well-timed manner."
---
CLIENT: Senior VP
COMPANY/FIRM: Maynilad Water Services, Inc.
TESTIMONIAL: "Maynilad is the biggest water utility in the Philippines in terms of customer base. Currently, Maynilad is looking for opportunities to expand its business in Indonesia. We are regularly talking to government officials and potential private partners. In doing so, we need to have very strong legal counsel in Indonesia. Professionally, we found SSEK to help us in exploring projects."
---
CLIENT: Executive counsel
COMPANY/FIRM: GE Corporate
TESTIMONIAL: "[Dewi Savitri Reni] has the ability to understand and communicate cultural differences between the respective US and Indonesia legal regimes and achieve US client objectives in a very different cultural and legal regulatory regime."
---
CLIENT: Legal contract advisor
COMPANY/FIRM: PT Pertamina Internasional Eksplorasi dan Produksi
TESTIMONIAL: "[Fransiscus Rodyanto] understands the issues provided by the client accurately and speedily. He provides solutions to the client's problems in a very efficient way, both for the client's operational and strategic interests. He also possesses vast knowledge of current legal issues in the Indonesian and international oil and gas industry."
---
CLIENT: Head of legal
COMPANY/FIRM: PT Xiaomi Communications Indonesia
TESTIMONIAL: "[Fransiscus Rodyanto] has helped our company solve many tough cases with his superior legal knowledge, research skills, analytical skills, strategic views and practical thoughts. He is a responsive, thorough, responsible and competent professional who always has the client's best interest in mind."
---
CLIENT: Finance Director
COMPANY/FIRM: PT Giesecke & Devrient Indonesia
TESTIMONIAL: "I am very satisfied with the excellent work that was done. Overall, I highly value the work that has been done with our company."
International capabilities
SSEK is the Indonesia member firm of the Employment Law Alliance (ELA), a global network of leading labor and employment lawyers. The ELA provides HR executives, general counsel and business leaders with comprehensive labor and employment and immigration services. Multinational companies choose ELA lawyers for fast, efficient, responsive services tailored to meet the unique needs of their global workforce. ELA law firms provide HR legal solutions around the world. The ELA offers global reach with local experts.
SSEK is a member of The Interlex Group, an association of leading law firms around the world that cooperate to provide a complete range of international legal and business services to clients.
SSEK is a member of The Law Firm Network (LFN). LFN offers businesses an alternative to global law firms: successful independent law firms working together, in an integrated way, offering choice, competitive pricing and local knowledge. The networks member law firms work together to resolve cross-border issues and advise legal counsels of small, medium and multinational companies.
Press Releases
26th April 2023
Indonesia's competition authority, the KPPU (Komisi Pengawas Persaingan Usaha), has issued a new merger filing regulation, KPPU Regulation No. 3 of 2023 regarding Evaluation of Merger, Consolidation, or Acquisition of Shares and/or Assets which May Result in Monopolistic Practices and/or Unfair Competition ("KPPU Reg 3/2023").
20th February 2023
SSEK is pleased to announce a brand refresh including a redesign of the firm's logo, website, and communications. We also have updated our name to SSEK Law Firm.
Legal Briefings
Corporate governance in Indonesia

Corporate governance is slowly but surely being implemented in Indonesia. The typical form of corporate/business organisation in Indonesia is a limited liability company, but other forms are available, including co-operatives, representative offices and partnerships. But since the limited liability company is by far the most common form of corporate organisation, in principle, corporate governance is …