Juris Corp > Mumbai, India > Firm Profile
Juris Corp
Offices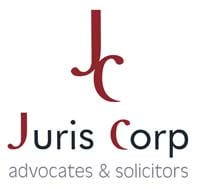 Juris Corp
302, Century Bhavan, 3rd Floor
Dr Annie Besant Road, Worli
Mumbai - 400 030
India
Juris Corp > The Legal 500
Rankings
Juris Corp
is home to a substantial banking and finance team that impresses clients with both its '
advice and service level
'. The team combines its finance expertise with corporate, restructuring and litigation and extends to derivatives and structured finance matters. It counts major, global banks and other financial services companies among its clients and a range of associations and regulators. It also works with many of the global law firms. Its work spans advising on various payment and settlement systems and their implementation and the re-evaluation of current systems in light of the various, changing regulatory regimes. It also advises on crypto-currency platforms and a dedicated team advises on the issues associated with transitioning from IBORs to other alternative risk-free reference rates.
Jayesh H
and
Saurabh Sharma
in Mumbai,
Arunabh Choudhary
in Bengaluru and
Ankit Sinha
in New Delhi are the highly rated team heads.
International financial institutions and syndicates retain
Juris Corp
's banking and finance team for high-value transactions including structured deals as handled by co-head
Jayesh H
. Co-heads
Saurabh Sharma
and
Ankit Sinha
have a thriving financing practice incorporating multibillion-dollar mandates for lenders and borrowers alike. The team saw an uptick in matters relating to distressed fundraising, restructuring and debt portfolio transferrals, while also advising on an increasing number of environment-related deals. The team is advising the State Bank of India on its $1bn loan co-financed by various Japanese lenders into the Covid-19-impacted automotive sector.
Juris Corp
 has a focus on representing clients in insolvency and banking-related litigation and is headed by
Shubhabrata Chakraborti
 from Mumbai. The group has a regional presence, with a Delhi office overseen by counsel 
Dhruv Malik
.
Juris Corp
's project finance practice acts for a large number of major Indian and foreign lenders. Joint heads
Ankit Sinha
,
Saurabh Sharma
and
Jayesh H
handle financing work in the urban infrastructure, manufacturing, housing and transport sectors. The team is a leader in the green loans space, having recently advised on headline deals on behalf of Singapore-based lenders.
Healthcare is a sector of focus at
Juris Corp
's corporate, commercial and M&A group, with instructions spanning inbound investments, regulatory support and supply-line issues. Bangalore-based co-head
Arunabh Choudhary
recently completed mergers in the energy sector while co-head
Avikshit Moral
 advised on the Indian operations of an international edutech company.
Juris Corp
fields numerous offices and TMT practitioners across the length and breadth of India, routinely advising a range of high-profile clients from the worlds of tech and financial services. The team is increasingly active in fast-growth and emerging sectors, advising clients in the healthtech, edutech, cryptocurrency, and peer-to-peer lending spaces. Bangalore-based
Arunabh Choudhary
heads up the group's fintech offering, and is recommended for his expertise in regulatory and policy analyses, as well as joint ventures, fund establishments, and other transactional matters. Mumbai-based
Avikshit Moral
is another experienced adviser who is frequently sought out by major tech and finance groups.
Juris Corp >
Firm Profile
Juris Corp ("the firm") is a law firm which aims to provide unbiased and unmatched legal services in our practice areas. The firm believes in being the "preferred law firm" for our clients by offering consistent value to them. The firm has a dynamic team with strong expertise in our practice areas, who are solution oriented with emphasis on quality to best help our clients. For a firm of our size, we are humbled by the fact that year on year some of the best names in the globe have chosen us to act for their largest and complex transactions.
Juris Corp's capabilities have been widely recognized by our clients and several global law firms. The firm has received several international accolades symbolizing our commitment to help clients in achieving their objectives.
According to our clients, what works in our favour is our ability to "think ahead of the client". We are known to "act in the best interests of our clients" and "work on bringing down unnecessary or avoidable legal costs through innovation and forward thinking".
The firm's practice areas have been listed below in alphabetical order:
Banking and finance
Bankruptcy and corporate restructuring
Competition and antitrust law
Derivatives and treasury products
Dispute resolution and arbitration
FinTech
General corporate
Mergers and acquisitions
Private equity, venture capital and funds
Project finance
Real estate
Securitization and structured finance
Start-up
White Collar Crime
The firm focuses on the following business sectors (listed below in alphabetical order):
Asset reconstruction
Aviation
Banking and financial services
Chemicals
Data protection
Education
Infrastructure
Insurance
Metals
Pharmaceutical and healthcare
Renewable energy
Technology and media
Trade finance
The firm's website can be accessed at – www.jclex.com
Corporate social responsibility and pro bono work: Juris Corp operates from a long-held commitment to Corporate Social Responsibility. The firm supports organizations making a difference in the lives of those in need. Some of the initiatives taken by the firm include:
Supporting charity to chosen organisations, sponsoring education of under privileged students, NGOs etc.
The firm has been encouraging handmade artwork from rural India – more than 10,000 micro art pieces have been purchased and distributed over the last 21 years.
Lawyer Profiles
| Photo | Name | Position | Profile |
| --- | --- | --- | --- |
| | Mr Shubhabrata Chakraborti | Equity Partner, Juris Corp (Mumbai) | View Profile |
| | Mr Neeraj Dubey | Equity Partner, Juris Corp (Bengaluru) | View Profile |
| | Mr Jayesh H | Co-Founder, Juris Corp (Mumbai) | View Profile |
| | Ms Apurva Kanvinde | Partner, Juris Corp (Mumbai) | View Profile |
| | Mr Vedanarayanan Lakshmanan | Equity Partner, Juris Corp (Mumbai) | View Profile |
| | Mr Dhruv Malik | Counsel, Juris Corp (New Delhi) | View Profile |
| | Ms Smrithi Nair | Partner, Juris Corp (Mumbai) | View Profile |
| | Ms Namrta Rai | Partner, Juris Corp (New Delhi) | View Profile |
| | Ms Bindiya Raichura | Equity Partner, Juris Corp (Mumbai) | View Profile |
| | Mrs Talat Shah | Co-Founder, Juris Corp (Mumbai) | View Profile |
| | Mr Saurabh Sharma | Partner, Juris Corp (Mumbai) | View Profile |
| | Mr Ankit Sinha | Partner, Juris Corp (New Delhi) | View Profile |
Languages
English (fluent) Hindi (and several Indian regional languages)
Memberships
Asia Pacific Loan Market Association IBA (International Bar Association) ISDA INSOL International
Other
: Juris Corp's values of Integrity – Excellence – Innovation – Teamwork, sets the Firm apart from the rest. Making a difference is the Firm's practice. The Firm strongly believes that its biggest assets are its people and keeps working towards creating an environment for growth for all its members. The Firm also believes in adapting to the best practices to provide exemplary services for its clients.
Legal Developments
3rd March 2022
Continuous growth of a robust secondary market and creation of additional avenues for raising liquidity have been the key requirements of the Indian loan market. To achieve this, the Reserve Bank of India ("RBI") has rolled out the Master Directions - RBI (Transfer of Loan Exposures) Directions, 2021[1] ("Master Directions") on 24th September 2021.
7th February 2022
Background
SOFR is a risk-free reference rate ("RFR") selected as the rate for usage in certain United States Dollar ("USD") derivatives and other financial contracts, by the Alternative Reference Rates Committee ("ARRC") of the Federal Reserve Bank of New York ("NY Fed") in the year 2017.
It is the preferred alternative to USD LIBOR.
2nd February 2022
The Hon'ble High Court of Delhi, placing reliance on a catena of judgments, has reiterated that the main attribute of an arbitration agreement is consensus ad idem to refer the disputes to arbitration. In the matter of "Sapna Gupta v. Ajay Kumar Gupta & Ors[1].", it has been held that in case the same is missing, it is not an arbitration agreement, as defined under Section 7 of the Arbitration and Conciliation Act, 1996 ("Act") and in the absence thereof, petition under Section 9 of the Act seeking interim measures, is not maintainable. 
1st February 2022
The Reserve Bank of India ("RBI") on 24th September 2021, issued the Reserve Bank of India (Securitisation of Standard Assets) Directions, 2021 ("Master Directions"). These Master Directions repeal the existing RBI guidelines on securitisation of standard assets. The Master Directions apply to the following entities:
19th August 2021
Technology has been an enabling factor in resuming businesses and closing transactions during the pandemic era while parties involved in such transactions are sitting miles apart from each other. In order to be in arms with the rise of digitization, the Indian Government has introduced and amended legislations to bring in electronic records and electronic execution within its purview.
15th June 2021
In a recent order dated 24th March 2021, the Competition Commission of India ("CCI") has taken suo-motu cognizance of the updated privacy policy and terms of services of WhatsApp which were rolled out by WhatsApp on 4th January 2021 ("Updated Policy").[1] It directed the Director General to investigate the anti-competitive issues in relation to the Updated Policy. Earlier, the users had to give their consent to WhatsApp to share their personalized data with other Facebook companies. This has been changed by the Updated Policy, which makes it mandatory for users to give consent to such sharing to continue using WhatsApp.