Firm Profile > D & N International > Hanoi, Vietnam
D & N International
Offices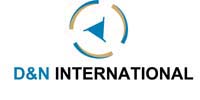 D & N International
SUITE 3, 23RD FLOOR, 101 LANG HA
DONG DA
HANOI
Vietnam
D & N International >
Firm Profile
The firm: D&N International (DNI), founded in 1992 by Ms Dang TH Thuy, is a Hanoi-based private law firm specialising and focusing on intellectual property practice. DNI provides one-stop-shop IP services to satisfy all its clients' needs, including registration, litigation, enforcement and licensing. The firm's IP practice covers Vietnam, Laos, Cambodia and Myanmar.
In 2005, with a view to providing clients with comprehensive legal services on a variety of matters, the firm expanded its business activities to cover a broader range of issues which include investment consultancy and all legal aspects of civil, business and commercial laws. In the meantime, DNI's representative office kicked off its ribbon-cutting ceremony in France, launching its mission to represent DNI through a European portal.
DNI constantly provides comprehensive solutions to clients, working towards effectiveness, efficiency, lawful compliance, and time and cost saving. The firm's goal is to gain clients' confidence through clear and transparent working behaviours and a code of conduct that the Board of Directors and every individual staff member always bear in mind.
Areas of practice: Since it commenced operation, DNI has been positioning itself as a good corporate citizen to create, build and sustain a transparent means of working with clients, collecting data and arguments, handling cases, settling procedures, easing cumbersome paperwork and lobbying governmental agencies to gain effective, accurate and timely results. DNI offers three pillar sectors, including intellectual property, legal consulting, and IP litigation and enforcement.
DNI has extensive experience in the intellectual property sector, in filing and prosecution of patent/industrial designs/trade mark applications in various fields, protecting copyrights through registration of the client's work with the Copyright Office of Vietnam, portfolio management, licensing, specialist investigation, litigation, enforcement, anti-counterfeiting and it offers practical advice to clients on all IP aspects. DNI is regularly ranked among the leading IP practitioners in Vietnam and the firm's clients include many of the world's famous brand owners.
DNI provides legal advice on all aspects of Vietnamese laws related to business and investment transactions of international and local corporations, business establishments and individuals in Vietnam. The firm's legal consulting practice includes, but is not limited to: retainer services, foreign direct investment, commercial transactions and franchising, etc.
DNI has strong expertise and experience in representing clients before competent authorities in litigation and enforcement actions in connection with patents, industrial designs, trade marks, copyrights, unfair competition, domain name, etc to assure that clients' rights and benefits are effectively and adequately protected.
With the firm's unflagging effort in providing clients with the highest professional services and contributing in making a more transparently legal environment in Vietnam, for over two decades of development, DNI has gained a good reputation and appraisals among the local and international business community and continues developing for new ways, new values to satisfy clients' needs.
Main Contacts
| Department | Name | Email | Telephone |
| --- | --- | --- | --- |
| Patent and design | Tran TT Huyen | | |
| Patent and design | Tran TN Hoa | | |
| Patent and design | Nguyen TT Ninh | | |
| Patent and design | Tran Xuan Thang | | |
| Trade mark and copyright | Dang TT Hang | | |
| Trade mark and copyright | Doan Thanh Hga | | |
| Trade mark and copyright | Do Do Thanh | | |
| Trade mark and copyright | Dang Thi Hue | | |
| IP enforcement and litigation | Dang TH Thuy | | |
| IP enforcement and litigation | Dang TT Hang | | |
| IP enforcement and litigation | Dang TH Nga | | |
| Business and investment | Dang TH Nga | | |
| Business and investment | Do Do Thanh | | |
| Business and investment | Nguyen DV Long | | |
| Franchising and technology transfer | Dang TH Thuy | | |
| Franchising and technology transfer | Dang TH Nga | | |
| Franchising and technology transfer | Nguyen DV Long | | |
Staff Figures
Number of lawyers : 20
Languages
English French Russian Vietnamese
Memberships
INTA APAA ASEAN IPA VIPA
Diversity/Community
D& N International is managed by a group of partners and supported by a network of associates having strong expertise and extensive experience in advising and representing national and foreign clients in various fields of laws. We constantly place great importance on human resources development considering that our people are the key to our long term success. After intensive working hours, our Company organizes weekly "Happy Hour" for our staffs to discuss and share thinking, knowledge and experiences in dealing with the client's cases or relaxing, singing and watching movies if they'd love to do. Besides, the members of our Company have chances to get access to diversity of training courses of the leading experts which help them to learn how to manage their time and huge workload with a 8-hour limitation every single day as well as how to maintain their health in regularly good status when facing pressure of deadlines and tasks. Moreover, our Company establishes foreign exchange (e.g. Thailand) each year so that the staffs could learn "Meditation/ Zen" and how to effectively apply Meditation/Zen in the working environment to help the staffs have calmed and firm thinking when handling of the clients' matters. As such, our desire in creating an environment where diverse lawyers can learn, experience, and benefit from working with talented seniors/colleagues assists us in recruiting legal professionals who can apply their skills, knowledge and experience into the work of serving our clients.
At D& N International, we also give prominence to eliminate discrimination of race, ethnicity, religion or spiritual beliefs, gender, age, sexual orientation, abilities and background as well as promote equality and diversity in our policies, work flows and working environment. Diverse lawyers and staffs are treated equally in our recruitment and selection, terms and conditions of employment, training opportunities and promotion. Through our diversity and inclusion strategy, we even have supported and organized extracurricular activities focusing on gender, disability and multiculturalism, such as mediation, anniversaries for women or their children, etc.
For community, D& N International spends a part of its annual revenue on charities. Members of the Company will have chances to take part in regular activities of visiting and delivering gifts to the disabled persons and orphans, supporting poor people with all available materials such as cloths, foods and financial support, etc.
In all our offices, D& N International commits to including the principles of diversity and inclusion in our internal policies and practices, promoting the diverse culture of the Company, positively contributing to our communities and better serving our clients.
Client Testimonials
CLIENT: Mr. Lee Jin Young

COMPANY: KOREA GINSENG CORP.

TESTIMONIAL: Today, I received a report about the result of our trademark case. I'm glad to hear the good news, and I'd like to express my deep gratitude for your faithful efforts. We showed that our hard business trip of SAIGON in JULY is meaningful. Thank you again, and please convey my message to other people of D & N
---
CLIENT: Ms. Nguyen Bich Thuy

COMPANY: CHINFON CEMENT CORPORATION

TESTIMONIAL: We would like to convey our gratitude for the promptness, enthusiasm and professionalism of you and your company
---
CLIENT: Ms. Caroline Tan

COMPANY: DEE, NETTO, FATIMAH & NG

TESTIMONIAL: Thank you for your kind gesture and goodwill which is much appreciated.
---
CLIENT: Ms. Dae-Young KIM

COMPANY: ESUNG IP & LAW FIRM

TESTIMONIAL: My best friend, Young-su Ahn who is a partner of TAEDONG IP Law Firm introduced your firm to me. I heard from him that your firm is one of the best Patent & Law firms in Vietnam and has competent Patent Attorneys and Trademark Attorneys
Top Tier Firm Rankings
Firm Rankings