Slater and Gordon > Cardiff, Wales > Firm Profile
Slater and Gordon
Offices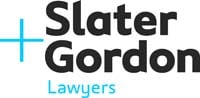 Slater and Gordon
HAYWOOD HOUSE NORTH
DUMFRIES PLACE
CARDIFF
CF10 3GA
Wales
Slater and Gordon > The Legal 500
Rankings
'Very knowledgeable and well practised in the industry',
Slater and Gordon
has a strong grounding in handling personal injury and clinical negligence matters and is
'unafraid to litigate difficult cases to trial'.
A '
first-class lawyer in every respect'
, 
Yvonne Agnew
 spearheads the firm's clinical negligence offering which has wide-ranging expertise in handling cases, including those of the utmost severity. The team is also able to undertake cases for those lacking the financial means, by virtue of its Legal Aid franchise; in addition it is also able to assist those lacking the mental capacity through the provision of its in-house Court of Protection service. Able to draw from a
'large knowledge base of specialist clinical negligence matters',
Julia Reynolds
 manages the catastrophic injury team and has particular expertise representing clients in obstetric cases and those involving paediatric brain damage.
Lorraine O'Brien
is '
very pleasant to work with and experienced in handling difficult cases', 
including on behalf of the firm's large roster of union clients. At an associate level,
Lara Bennett
 is '
well-suited to handling high-value cases',
including birth injury claims, fatal accident issues and amputation claims, and the '
hardworking and caring'
Kelly LLoyd Davies
 is '
forthright and dedicated
'. On the personal injury front,
Andrew Owen
 heads up the serious injury team, which regularly handles brain and spinal injury cases and is also well-regarded for handling claims brought under the Criminal Injuries Compensation Authority. The office is also well-versed in handling occupational disease matters, including as it relates to industrial disease, an area that
John Browne
 is particularly accomplished.
Nicholas Collins
 is also recommended.
'Well known to be one of the best teams for employee-side work'
,
Slater and Gordon
regularly acts for senior executives, employees and trade union members in complex high-profile employment disputes. In addition to its specialism in discrimination cases, the group excels in unfair dismissal and whistleblowing matters, judicial reviews and pension issues. The practice has seen an increase in settlement agreements, with it establishing a sub-group focused on individual and collective settlements.
Edward Cooper

, who oversees the department's organisation and member services (OMS) team, handles trade unions and staff associations relationships. Leading the employment team is
Jo Mackie
, who often represents private clients in mediation, arbitration and litigation. At the senior associate level,
Doreen Reeves
is noted for her expertise  in complex discrimination cases.
Slater and Gordon
 has a strong reputation representing senior executives and trade unions regarding discrimination matters, protective award claims, and TUPE claims. It has additional expertise advising the Police Federation and acting in areas such as regulatory litigation and pension challenges. Head of the Manchester employment team
Sadiq Vohra
advises on complex discrimination matters and group litigation, while Head of Organisations and Members employment team
Justin Quinton
frequently advises trade unions and the Police Federation on collective employment matters. Senior associate
Sharon Wardale
is a key contact for police and unions on pensions. In May 2021 senior associate
Graham Roberts
joined from
Simpson Millar LLP
.
Slater and Gordon
's clinical negligence team litigates high-value catastrophic claims.
Ben Gent
heads the team, while
Maria Repanos
and
John Doyle
work on birth, brain and spinal injury matters. 
Helen Lewis
handles neurological injury cases. The firm's personal injury practice specialises in  serious traumatic brain injury, spinal cord, amputation, poly-trauma, fatal injury, psychiatric injury and abuse claims. Managing director
Madalene Holdsworth
oversees the network of sub-teams and primarily handles industrial disease and military litigation.
Matthew Tomlinson
 leads the serious injury unit and
Michael Hardacre
oversees the employers liability and public liability serious injury team.
Richard Scorer
manages the abuse and public inquiries department, while
Jordan Bell
leads the industrial disease division.
Kim Harrison
specialises in the representation of victims and survivors in abuse cases and public inquires as well as human rights cases.
Andrew Zajac
departed the firm in May 2021.
Slater and Gordon
's employee-side practice is particuarly noted for its work for union members as respondents in litigation brought against their employers, including in relation to visible and hidden disibility discrimination actions. Although this side of the practice was weakened at senior level by the departure of
Juliette Franklin
 to
Acuity Law
, it does have at its disposal a number of well trained associates who are able to effectively take up the baton in her absence, including senior associate
Sian Clarke
, who can '
handle difficult cases, difficult clients and difficult opponents with ease and confidence'. 
The team at
Slater and Gordon
is led by
'standout lawyer'
Emma Doughty
, who specialises in birth and obstetric claims. The team deals with a broad variety of complex, multi-factor cases, often of significant value, including such issues as catastrophic brain and spinal injury, amputation, hypoxia, cardiac issues and psychiatric illness, with misdiagnosis or failure to diagnose often having led to these issues. Its charity involvement has increased in recent years; in 2021 the team became The Brain Charity's exclusive sponsor at Liverpool Women's Hospital, as well as reconnecting with Silverlining and joining the panel for Bladder and Bowel UK. There has also been considerable growth in the team, with four new lawyers joining the London office in 2021, including
Emily Welstead
from
Hodge Jones & Allen
.
Madeline Seibert
and
Laura Preston
 are acting on some of the team's most standout cases.
The personal injury offering at
Slater and Gordon
is led by head of serious injury in the South,
Tracey Benson
, who is described by one client as
'an excellent solicitor and a huge asset to the firm'
. The firm has five London serious injury teams, which cover road traffic accidents, including complex new issues such as automated braking in cars; secondary victim claims; public liability; employers' liability; and product liability. There is a clear focus on catastrophic injury in the team, which is
'bright and industrious'
principal lawyer
Will Cornwell
's area of expertise; its cases are often of significant value, frequently involving such issues as orthopaedic injury and amputation, severe traumatic brain injury and gastroenterological injury, as well as psychiatric injury elements.
Slater and Gordon
's travel litigation department handles a diverse range of work, including contractual and commercial matters, consumer claims and international personal injury claims. The team is headed by Liverpool-based
Kelly Williams
and senior associate
Stephen Goodman
, who is practice development leader for the travel litigation department in Manchester, representing both claimants and defendants. Typical cases handled by the team include accidents on holiday, including road traffic accidents, as well as clinical negligence matters.
Singled out for providing '
a first-class service to their claimants
',
Slater and Gordon
's medical negligence practice is overseen by
Sarah McWhirter
in Edinburgh who is described by clients as an '
intelligent solicitor who works diligently
'. Under her leadership, the group handles an assortment of matters spanning fatal cases, orthopaedic and surgical claims, and delayed diagnoses of cancer.
Claire Paterson
handles claims involving multiple injuries.
Leigh Stygal
joined the team from
DWF
 and handles clinical negligence matters.
Slater and Gordon
has experience pursuing claims in the Court of Session, Sheriff courts throughout Scotland and the Personal Injury Court on a variety of injury claims including spinal and brain. Overseen by
Stuart Cochran
, who retains his expertise in claims involving amputation and for police officers, the team also features
Karyn McPhee
 who handles asbestos related illnesses.
Slater and Gordon
's Cambridge office focuses purely on PI cases, in which it has a stellar reputation.
Paul Tapner

 is '
is an exceptional solicitor always goes above and beyond and always works extremely hard to achieve the best outcome for his clients
'.
Angela Beric
 is '
extremely able, hardworking and sensible
'. The '
patient and caring
'
Richard Gaffney
is a catastrophic injury specialist who handles brain and spinal cord injury, amputation and fatal accident claims.
Crystal Eaton
 '
combines her sensitive approach to client with the fiercest determination to fight for their cause
'.
Slater and Gordon
advises medium-to-high-net-worth individuals on financial remedy and children cases, regulalry representing clients in Schedule 1 Children Act cases, pre- and postnuptial agreements, and matrimonial disputes.
Georgina Chase
 leads the team and is an expert in family law work, including matrimonial finance, private children disputes, and nuptial agreements. Principal lawyer
John Owens
joined from
MSB Solicitors Ltd
 in June 2021.
Steven Baylis
is now a key contact at
Slater and Gordon
, having joined the team from
Shakespeare Martineau LLP
. The group primarily acts for victims of serious and catastrophic RTA claims with injuries covering traumatic brain injury, amputations, serious poly-trauma, fatal accidents and spinal fractures, including paralysis.
Slater and Gordon >
Firm Profile
About us: Slater and Gordon is one of the UK's leading consumer law firms, committed to delivering exceptional, affordable consumer legal. With more than 85 years' experience, the firm's reputation is built on the range of expertise offered by its lawyers and staff, and on the scope of their practical experience.
Serious and  specialised personal  injury
Personal injury: Our personal injury specialists are based across the UK and have expertise in all areas of personal injury such as road traffic collisions, accidents at work, cycling and motorcycling accidents, accidents in public places, sporting accidents and military accidents. Our specialists have a vast amount of experience in all types of catastrophic injury caused by these types of personal injury, such as brain injuries, spinal cord injuries, amputation injuries, orthopaedic injuries and fatal injuries.
Medical negligence: Slater and Gordon has one of the most successful medical negligence teams in the country, with experts who deal with all types of medical negligence claims. With specialist expertise in misdiagnosis and delays in diagnosis, cosmetic surgery, orthopaedic injury, amputation injury, spinal injury, brain injury and birth injury, the department has a formidable reputation.
Industrial disease: Our industrial disease team deal with a full range of industrial disease services. We also have a specialist team of experts who deal solely with asbestos related illnesses such as mesothelioma, asbestos related lung cancer, asbestosis and pleural thickening. Its prominence in asbestos litigation results largely from its long experience in the field, having been involved in some of the most important and ground breaking cases in recent years.
Abuse law: Slater and Gordon is recognised throughout the media in respect of high profile abuse cases and has been an instrumental voice for victims of abuse, campaigning for changes in the law and as a result their recommendations regarding mandatory reporting of child abuse were adopted in the final report and the draft Victims' Law.
Travel litigation: Experiencing an injury or illness whilst abroad can be a traumatic experience. There may be a language barrier causing difficulty in understanding what's happening, any diagnosis received and any treatment given. Our team have specialised in accidents and illnesses abroad for many years and understand how distressing it can be and have a wealth of knowledge when dealing with claims for accidents and illnesses which have taken place in a different country.
Court of Protection: Our Court of Protection team are extremely experienced in Court of Protection law, acting for the most vulnerable people who lack mental capacity. We are extremely experienced in acting as professional deputy and act for over 300 clients, managing assets exceeding £400m. We also provide specialist advice to lay deputies on their role and responsibilities. We can also provide assistance where there are disputes in the Court of Protection and applying for statutory wills and gifts.
Consumer legal services
Employment law: Our large team of highly experienced and skilled employment lawyers are dedicated to providing prompt, practical and authoritative legal advice on employment law issues – offering immediate legal representation anywhere in the UK. Our award winning employment lawyers are experts in every aspect of employment law and are also specialists within individual practice areas, including individuals who are nationally recognised as leaders in their field.
Family law: The family team offer a range of services covering divorce and separation, prenuptial agreements, financial disputes, children matters, civil partnerships and cohabitation matters. Our award winning family lawyers are highly trained, experienced and knowledgeable professionals – guiding clients through the legal aspects and implications during a difficult time in their lives.
Wills, tax, trusts and probate:  Our award-winning team of WTTP lawyers provide tailored solutions to ensure clients' assets are protected, in accordance with their wishes. Lawyers provide support for vulnerable individuals, their relatives and carers. The team specialise in all aspects of estate planning, including inheritance tax planning and care home fee planning. The team also consists of dedicated estate administrators who solely deal with probate matters to ensure clients receive the highest quality of service.
Residential conveyancing: Our conveyancing lawyers deal with all aspects of residential freehold and leasehold conveyancing – including re-mortgaging, transfers of equity and equity release schemes. The team provide simple, clear and open communication at every stage of the transaction – ensuring the process runs as smoothly and as stress free as possible.
Dispute resolution: The team specialises in resolving disputes for clients, whether through negotiation, arbitration, mediation or litigation. If a dispute does turn into a litigation case, then our lawyers have specialisms in civil litigation, estate litigation, insurance disputes, landlord and tenant disputes and consumer contract law.
Criminal defence: Our criminal defence lawyers have an excellent record in defending criminal charges, with expertise in road traffic defence, regulatory defence, professional conduct and business crime. Their specialist knowledge and experience enables them to maximise the chances of success in defending proceedings in the Magistrates Court, Crown Court and Court of Appeal. Our lawyers have been involved in many high profile and complex cases, and use that expertise and experience on the behalf of clients.
Class actions and Group litigation: The litigation team are recognised as leaders for upholding the legal rights for individuals and has conducted major claims in product liability (including medical devices, pharmaceuticals and defective goods), provision of negligent financial advice, mis-selling and other market abuses, employment rights/pensions, breach of consumer rights and personal injury. The team has experience in leading high profile consumer and civil litigation cases including Thalidomide, interest rate swap mis-selling and currently the VW group emissions scandal.
Main Contacts
| Department | Name | Email | Telephone |
| --- | --- | --- | --- |
| Chief Executive Officer | David Whitmore | | |
| Managing Director - Consumer Legal Services | Matthew Jarvis | | |
| Managing Director - Personal Injury Services | Alicia Alinia | | |