Firm Profile > Paragon Law > Nottingham, England
Paragon Law
Offices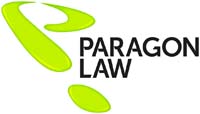 Paragon Law
7B BROAD STREET
NOTTINGHAM
NG1 3AJ
England
Paragon Law > The Legal 500
Rankings
Paragon Law
 is a niche law firm specialising in immigration law matters. The firm is divided into three departments covering all aspects of immigration law;
Kirin Abbas
 and
Thalej Vasishta
 '
work seamlessly together
' and jointly head the business and workers department, advising corporate clients on immigration issues regarding their workforce.
Nigel Smith
heads the personal and family visas department, while the asylum & human rights team is headed by '
extremely well respected
'
Deirdre Sheahan
. The firm has a niche specialism in advising clients from the higher education sector, acting for several universities.
Practice head(s):
Kirin Abbas; Thalej Vasishta; Nigel Smith; Deirdre Sheahan
Testimonials
'Always been compassionate and professional. Adapted very well and very quickly to changes enforced by Covid-19 and were able to continue with same empathy and consideration to clients.'
'All the case workers we deal with are efficient and compassionate and keep us informed. Deirdre Sheahan leads the team and is always responsive and proactive and is extremely well respected.'
'I've worked with Paragon Law across three different businesses. Regardless of the size and importance, the service is the same with no compromise. The team are able to pick up if one person is out.'
'Thal Vasishta and Kirin Abbas work seamlessly together. They provide up to date training events when required. The fact that I have introduced these people and their business into companies as I've joined them speaks volumes.'
'Very knowledgeable and supportive of those of us new to this field. Strong belief in our mission and values.'
'Supportive, available, knowledgeable, especially Thal Vasishta and Kirin Abbas.'
Key clients
Potter Clarkson LLP
Vision Express (UK) Limited
Toyota Manufacturing (UK) Limited
Orphan Reach Limited
FareShare Midlands
Romax Technology
University of Nottingham
KTC (Edibles) Limited
Midlands Immigration Group
Envivo Care Group
Paragon Law >
Firm Profile
This "Immigration Law Powerhouse" is known, in equal measures, for their corporate immigration law know-how and their ground-breaking asylum and human rights work.  The firm is highly regarded by clients and peers for handling complex and high profile cases.
As a niche immigration law firm, we offer the full range of services to companies and individuals.  Our client based is varied and includes large public companies, local authorities, charities, start-ups, universities, owner-managed businesses and individuals, a number of which are well known in sports and entertainment.  Our clients are both UK based and an international community of clients that are looking to locate either themselves, their family or business in the UK.  The firm acts for significant families from regions such as Asia, West Africa and the Middle East.
The firm: Paragon Law is one of the largest immigration law teams in the UK.  The team would be a sizeable department in a multi-service firm.
The firm's founders have a strong commitment to human rights and "building bridges and not walls".  This is demonstrated in the choice of our niche practice area.  We are proud to be a multi-award-winning firm and in particular to be recognised for being as diverse as the clients that we represent.
Types of work undertaken: The firm has the expertise to handle any project or problem that has a UK immigration law or policy angle to it.  The practice is divided into three core areas.
Corporate immigration and business services: Our work includes UK sponsor licence applications (across all Tiers), sponsor licence management for key clients, immigration law training and audits of HR processes.  The firm has particular expertise in advising clients who are multisite or are part of a group of companies with sister offices overseas.  The firm also has successful experience of overturning sponsor licence revocations and successfully challenging civil penalty notices.  We are retained by a number of HR teams to ensure that systems and processes are maintained and compliant with UKVI sponsorship duties.
For setting up businesses in the UK our expertise includes business visitor applications, advising representatives of overseas companies, transferring key staff from overseas sister companies, Tier 1 (Investor) visas and the Innovator, Start-Up and Exceptional Talent visa routes.
The firm is also active in advising educational institutions and their international students.  The firm has six universities as clients.
Brexit Services – The corporate immigration team together with support from other teams are actively advising clients in Brexit contingency planning, advising EU nationals on Brexit implications and applications under the settled status scheme.  The firm remains active providing training to businesses, trade organisations, universities and business representative groups on Brexit, workers and the future of UK immigration law.
Personal immigration: We advise individuals and families in the entire immigration process.  This includes visa applications, extension applications, Indefinite Leave to Remain and British citizenship.  The immigration team are able to handle difficult and complex cases which quite often require legal arguments under the Human Rights Act.  We have obtained a number of exceptional decisions where the UKVI have exercised their discretion.
Asylum and human rights: Human Rights expertise includes claiming asylum in the UK, advice for children seeking asylum, family reunion applications and appeals at all stages including the First-Tier Tribunal and Upper Tribunal, the Court of Appeal, the Supreme Court and European Court of Human Rights.  The team are also able to pursue Judicial Review applications to the High Court and obtain emergency injunctions.
Lawyer Profiles
| Photo | Name | Position | Profile |
| --- | --- | --- | --- |
| | Ms Kirin Abbas | Kirin is a director at Paragon Law. Her area of focus is… | View Profile |
| | Karen Halliwell | Karen is a solicitor at Paragon Law, and is a Law Society… | View Profile |
| | Emma Okenyi | Emma is a Solicitor at Paragon Law. She specialises in representing clients… | View Profile |
| | Mrs Deirdre Sheahan | Deirdre Sheahan is a Director at Paragon Law where she is head… | View Profile |
| | Mr Nigel Smith | Nigel is an Associate at Paragon Law and head of the Personal… | View Profile |
| | Mr Thalej Vasishta | Thalej Vasishta is a senior solicitor specialising in corporate immigration law. He… | View Profile |
Languages
All main business languages Hindi (and several Indian regional languages) Punjabi Urdu Swahili
Memberships
A well-established international network of foreign associates
Client Testimonials
CLIENT: Greg Tyler
COMPANY/FIRM: 360 Recruitment Limited
TESTIMONIAL: I have worked with Paragon Law on a number of occasions, their expertise and understanding of their field of law is exceptional and they have always provided an excellent level of service. I will continue to work with Paragon in the future and recommend them highly.
---
CLIENT: Ganna Polishchuk
COMPANY/FIRM: Slando
TESTIMONIAL: I would thoroughly recommend Paragon Law. During our work with them, Paragon Law not only demonstrated deep knowledge of their subject, but also worked with great commitment, integrity and care, and their advice was easy to follow.
---
CLIENT: Min Rose
COMPANY/FIRM: East Midlands China Business Bureau
TESTIMONIAL: I got to know Thal in the process of providing support to Chinese investors with intentions to set up in the UK since 2009. These ranged from small companies to global corporations. The team's awareness of Chinese culture, knowledge of immigration in the UK, and approach to build a long-term relationship with the clients, have facilitated the Chinese companies to set up and develop in the UK. I would be glad to recommend Thal to other Chinese companies investing in the UK who need specialist advice to help their Chinese staff enter and work in the UK legally.
---
CLIENT: Ali
COMPANY/FIRM:
TESTIMONIAL: I came across Paragon Law through one of my friends, they told me a lot of good things about them, but no matter how long they spoke, they would not fulfil how good this group of lawyers are as they are super professional and very responsive. I wouldn't have done it without the help of Kirin and Sana. I love this company!!
---
CLIENT: Trishna
COMPANY/FIRM:
TESTIMONIAL: I was looking for a good immigration lawyer and was left feeling lost by many other initial consultations with other companies but happened to chance upon Paragon Law through a friend and I was blown away by the services provided. Had an initial consult with Thal that was extremely helpful and will definitely be engaging their services in the future.
---
CLIENT: Shalabh
COMPANY/FIRM:
TESTIMONIAL: Fantastic! That's the term we MUST use to describe Paragon Law! We have experienced various impressive results from extensive expertise, collective focus and tremendous effort of the Paragon Law team. There are various exclusive factors that distinguishes Paragon Law from other generic Immigration Law firms to makes them the BEST Immigration Law firm in the UK. Personally, the key differentiating factor about the Paragon Law team is that they really "CARE"!
5 Stars are not enough to describe Paragon Law. This is a 10 Stars review for a team that deserves 10 Stars!
Diversity
Diversity is the bedrock of society: without it society would be a very different place.
At Paragon Law we are committed to being an equal opportunities employer and are proud that our employees are as diverse as the clients in which we represent. Through having a diverse array of backgrounds and perspectives we are able to better understand the needs of our clients.
In order to monitor ourselves and evaluate our progress we regularly conduct diversity surveys which are in line with the SRA's requirements to ensure that we are following our own guidelines.
Interviews
Thal Vasishta, Director, Business Immigration Solicitor
What do you see as the main points that differentiate Paragon Law from your competitors?
As a niche immigration law firm, established now for approaching 18 years, we are well known by clients and our peers as being a legal team that specialise in specific areas within immigration law. This focused experience amongst our lawyers ultimately translates into a better service to our clients. Moreover, our employees tend to stay with the firm, meaning that repeat clients get to build a relationship with our solicitors and support staff.
Which practices do you see growing in the next 12 months? What are the drivers behind that?
Our business immigration team has been extremely busy over the past year and this is only set to continue. There are numerous reasons for this, however, the most notable reasons concern dealing with the skills shortages post-Brexit and an ageing population. These issues have meant that businesses are having to recruit from outside the UK resulting in the need for legal advice to ensure that they comply with the requirements of being a sponsor licence holder and employing skilled overseas workers. However, the impact is also being felt by sectors that require low skilled workers and it is only a matter of time that the UK will be forced to introduce a low skilled worker's temporary visa. Lastly, we are also seeing an increase in instructions from businesses based in Europe who have a need to send their staff to the UK to service contracts and as a consequence of Brexit, are having to navigate the limited UK visa options that they have at their disposal to achieve this.
What's the main change you've made in the firm that will benefit clients?
We have recently recruited more lawyers to ensure that our service standards do not fall with increased demand. We have also made a huge shift to digital modes of operation which makes the service more accessible such as online booking forms and online consultations. We are in the early stages of this transition to digital modes of communication and we have recently acquired a new case management system which is in the final stage of development and when launched later in 2021 will enhance our service further.
Is technology changing the way you interact with your clients, and the services you can provide them?
Yes, this has particularly been the case with our personal, family immigration and asylum clients. Whilst the COVID pandemic ultimately forced us to work remotely and conduct remote appointments this mode of operation has made the process more accessible. There have been times of course when face-to-face guidance would have proved more effective and compassionate, though through offering remote appointments clients don't have to worry about travelling to the office or booking a day off. Moving forward, we will continue to meet the individual client's preference.
Can you give us a practical example of how you have helped a client to add value to their business?
One example of the type of work that we have carried out recently for many clients is our work with Mitchells and Butlers. This business operates a number of well-known pubs and restaurants throughout the UK and amongst their 42,000 staff, they employ over 7000 EU nationals. The project commenced shortly after the EU referendum and continues to this day. Initially, we carried out a complete audit of their HR systems and processes at their Head Office in Birmingham and we reported back on how they could make their systems more robust and compliant with Home Office requirements. Shortly after, the Home Office announced the EU Settlement Scheme allowing EU nationals to formalise their status in the UK if they qualified. We delivered training to our client on the requirements and how they could support their EU colleagues, drafted their communications to be sent to EU staff, and to date we have continued to advise their legal and HR teams on difficult immigration applications.
Are clients looking for stability and strategic direction from their law firms – where do you see the firm in three years' time?
It depends on the client, but more often than not our advice is formulated as the legal strategy in terms of the way forward to meet the client's desired outcome. Where strategic direction is required, we will give this. A recent example involves a German business that found itself in the position of having to establish a permanent office in the UK in order to be able to transfer staff to work on an infrastructure project in the North East. They were very reluctant to do this and were prepared to not follow through with the contract. We advised on the longer-term strategy that if they went through this expense now, they will be well placed for future tenders for UK work. They took on board our advice, their client in the North East is also contributing to their expense of having to set-up and also, they have won further contracts to commence in 2022-3. Result!
With our 18th birthday looming, I see our business moving from young adult to adult. As we mature in to adulthood in three years' time, we will have an equally mature leadership made up from home grown talent, having ownership in the business and making me even less relevant than I already am. The key however is that as our systems mature and develop through IT, automation (whatever it may be), that the firm continues with the mindset that has enabled us to succeed: perpetual adolescence.