Paragon Law > Nottingham, England > Firm Profile
Paragon Law
Offices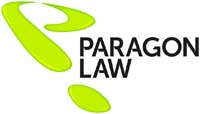 Paragon Law
7B BROAD STREET
NOTTINGHAM
NG1 3AJ
England
Paragon Law > The Legal 500
Rankings
Specialist immigration law boutique
Paragon Law
acts for a wide variety of national and foreign corporates, especially European and German-based organisations. The business and workers unit is jointly headed by
Kirin Abbas
and
Thalej Vasishta
, with
Nigel Smith
and
Emma Okenyi
focusing on private client and family visas.
Deirdre Sheahan
has 15 years worth of experience representing asylum seekers in UK and European Courts.
Practice head(s):
Kirin Abbas; Thalej Vasishta; Nigel Smith; Emma Okenyi; Deirdre Sheahan
Testimonials
'Paragon Law is a unique specialist immigration law firm, and that is where their strength and key capabilities lies. They have lawyers dedicated to business; family immigration; asylum & human rights and deportation & detention. This specialization enables their lawyers to become familiar with their area of immigration law and ensures that they fully understand the process, and law changes which ultimately results in high rate successful cases.'
'Deirdre Sheahan is the precious gem at Paragon Law. She is a symbol of kindness, patience and empathy combined with an excellent professionalism.'
'Deirdre Sheahan is outstanding. She works so hard for her clients and leads her team effectively. Her high standards are visible not only in her work, but that of her team members. Deirdre is extremely knowledgeable and is a pleasure to work for, with detailed and realistic instructions.'
'The greatest strength of Paragon Law's immigration department is the emphasis they place on diligent and effective case preparation, in order to maximise the chance of their client\'s relevant Home Office application either succeeding, or else to ensure that any subsequent Tribunal appeal or judicial review application has the greatest chances of being allowed. '
'Thalej Vasishta went above an beyond to provide personal support to us with our immigration queries and cases.'
Key clients
Purico Group
Vision Express UK Limited
Toyota Manufacturing UK Limited
University of Nottingham
SGS Hotels Group
Valcon
Uniper
Nottingham Trent University
Mitchells and Butlers
InIt GmbH
Work highlights
Advising German company Zimmermann Industriemontage GmbH on transferring 35 staff to the UK to work on infrastructure projects in the North of England.
Following the change in ownership of Uniper UK Limited we advised the business on the transfer to a new sponsor licence and the management of their existing sponsored workers.
Advising U.S. media company Arden Media LLC on setting up their UK subsidiary in London and advising on the transfer of key personnel from the U.S. to manage the new office.
Paragon Law >
Firm Profile
This "Immigration Law Powerhouse" is known, in equal measures, for their corporate immigration law know-how and their ground-breaking asylum and human rights work.  The firm is highly regarded by clients and peers for handling complex and high profile cases.
As a niche immigration law firm, we offer the full range of services to companies and individuals.  Our client based is varied and includes large public companies, local authorities, charities, start-ups, universities, owner-managed businesses and individuals, a number of which are well known in sports and entertainment.  Our clients are both UK based and an international community of clients that are looking to locate either themselves, their family or business in the UK.  The firm acts for significant families from regions such as Asia, West Africa and the Middle East.
The firm: Paragon Law is one of the largest immigration law teams in the UK.  The team would be a sizeable department in a multi-service firm.
The firm's founders have a strong commitment to human rights and "building bridges and not walls".  This is demonstrated in the choice of our niche practice area.  We are proud to be a multi-award-winning firm and in particular to be recognised for being as diverse as the clients that we represent.
Types of work undertaken: The firm has the expertise to handle any project or problem that has a UK immigration law or policy angle to it.  The practice is divided into three core areas.
Corporate immigration and business services: Our work includes UK sponsor licence applications (across all Tiers), sponsor licence management for key clients, immigration law training and audits of HR processes.  The firm has particular expertise in advising clients who are multisite or are part of a group of companies with sister offices overseas.  The firm also has successful experience of overturning sponsor licence revocations and successfully challenging civil penalty notices.  We are retained by a number of HR teams to ensure that systems and processes are maintained and compliant with UKVI sponsorship duties.
For setting up businesses in the UK our expertise includes business visitor applications, advising businesses that are looking to set up through sending senior personnel via the UK Expansion Visa or transferring key staff to overseas sister companies as senior or specialist workers.
The firm is also active in advising educational institutions and their international students.  The firm has nine universities as clients.
EU-UK Immigration Services – Paragon Law are active in advising companies and individuals from the EU who require teams in the UK to service projects and contracts. The Brexit team at Paragon Law also advise UK companies and their staff in respective travel to the EU and the provisions of the EU-UK Trade Agreement.
Personal immigration: We advise individuals and families in the entire immigration process.  This includes visa applications, extension applications, Indefinite Leave to Remain and British citizenship.  The immigration team are able to handle difficult and complex cases which quite often require legal arguments under the Human Rights Act.  We have obtained a number of exceptional decisions where the UKVI have exercised their discretion.
Asylum and human rights: Human Rights expertise includes claiming asylum in the UK, advice for children seeking asylum, family reunion applications and appeals at all stages including the First-Tier Tribunal and Upper Tribunal, the Court of Appeal, the Supreme Court and European Court of Human Rights.  The team are also able to pursue Judicial Review applications to the High Court and obtain emergency injunctions.
Languages
All main business languages Hindi (and several Indian regional languages) Punjabi Urdu Swahili
Memberships
A well-established international network of foreign associates
Client Testimonials
I had an immigration business visa problem. I spoke to Sana at Paragon Law after reading their website which states that they deal with all immigration matters. Firstly, Sana was completely helpful in directing my problem to Thalej, an immigration lawyer at Paragon Law, who called me back and took the time to understand exactly what the problem was and give me a solution. I found Thalej to be knowledgeable with care and attention. This is exactly what you want in an already stressful situation.
---
Deirdre Sheahan is the precious gem at Paragon Law. She is a symbol of kindness, patience and empathy combined with an excellent professionalism. I never felt alone, and she always made herself available for me even though she was extremely busy especially in the Covid-19 period. I can't thank her enough. Nigel Smith is the best human I have ever dealt with. I will never forget the late nights he stayed awake to help me remotely with my complex application and to meet the deadline. He went above and beyond to make a successful outcome.
---
I would strongly recommend Paragon Law to anyone who is looking for some advice on immigration law matters – especially Thalej Vasishta. I have used their services on multiple occasions and can confirm that they are highly professional, experienced and friendly. Thal is an expert in this matter and has always provided the right advice for every situation. He is very prompt in his response and follows up until the very end. He has always adhered to the deadline or timeline committed by him. He has also advised our company on complex matters with an easy go approach.
---
After having contacted several firms, I settled on Paragon and was glad that I did! Their communications were excellent, I was put in direct contact with extremely knowledgeable staff, and they saw the process through to the end very efficiently.
---
CLIENT: Sabaet Campbell
COMPANY/FIRM: The University of Liverpool Management School
TESTIMONIAL: We have valued the support provided by Paragon Law to the university and our students in helping us understand the ever-changing requirements of UK immigration law.
---
I've worked with Paragon Law across three different businesses. Regardless of the size and importance, the service is the same with no compromise. The team are able to pick up if one person is out.
Diversity
We are committed to being an equal opportunities employer and are proud that our colleagues are as diverse as the clients in which we represent. As a firm which is dedicated to helping some of the most vulnerable members of society, it is fundamental that our clients and colleagues are treated equally regardless of their gender, age, disability, race, sexual orientation, religious beliefs, or marital status.
Our most recent diversity report showed how we exceed industry averages in most categories. In the legal industry, on average 49% of employees are women, 21% are from a BAME background and 3% are a member of the LGBTQ+ community. However, Paragon Law's statistics are far greater than industry standards with 75% of employees being women, just under 50% coming from a BAME background and 14% being a member of the LGBTQ+ community. At Paragon Law, the SLT reflects this diversity with 56% being women and 56% being from a BAME background. Through creating a welcoming and inclusive environment with plenty of room for progression regardless of one's identity it has meant that Paragon Law has many long-standing employees – with a quarter of the firm's employees having been at the firm for over 10 years