Firm Profile > PCB Byrne > London, England
PCB Byrne
Offices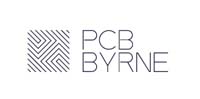 PCB Byrne
1 PLOUGH PLACE
LONDON
EC4A 1DE
England
PCB Byrne > The Legal 500
Rankings
PCB Byrne
- the result of the April 2021 merger of Byrne & Partners and PCB Litigation - is instructed in leading civil fraud disputes spanning multiple jurisdictions. The firm also has notable expertise in related areas such as asset forfeiture, extradition, white-collar crime and regulatory disputes.
'Pre-eminent fraud lawyer' 
Nicola Boulton
 handles fraud, trust and financial services disputes, including cases involving worldwide freezing orders.
'Steely and determined litigator' 
Elizabeth Seborg
 continues to be involved in a wide array of cross-border fraud cases in regions such as Eastern Europe and the Middle East.
Ben Davies
has particular expertise in obtaining and discharging freezing orders, in addition to a strong track record in extradition matters. In one matter, Boulton and Seborg are defending Balda Foundation and Nysco Management Corporation against a $1.85bn corruption claim by Vale, with ongoing proceedings in Guinea, Israel, Switzerland and the UK. 
Anthony Riem
 has a strong track record in fraud matters in Russia, and he continues to act for several of the country's large national banks in high-value fraud and asset recovery cases. The 
'incredibly bright and analytical' 
Trevor Mascarenhas
 is well known for his role in major cases before the Supreme Court, Privy Council and the House of Lords, including the case which established that the court has the power to make a search order against a third party.
Nick Ractliff
has particular expertise in commercial and civil fraud cases involving freezing, search and disclosure orders.
Jon Felce
 has been involved in several major cross-border fraud cases recently.
Practice head(s):
Other key lawyers:
Testimonials
'The team led by Nicola Boulton comprises a first rate set of individuals with unrivalled experience of litigating in the area of civil fraud. The team has strength in depth while the firm remains small enough that each case is afforded heavy partner involvement and support.  The approach is partner-led with the partners being supported by an able team of more junior lawyers.'
'An incredibly strong boutique operation. A very savvy and effective team which can outperform much bigger firms on complex cases. I think the practice is pretty unique in being able to run cases highly effectively with a small, dedicated team.'
'Nicola Boulton is a very experienced litigator, excellent at understanding the core issues very swiftly. She is a sophisticated negotiator and has an excellent understanding of litigation risk/reward in each case and how to achieve commercially pragmatic solutions. Well respected in her field.'
'Ben Davies is a very diligent litigator. Organised, methodical and excellent ability to marshal facts of each case. Extremely effective communicator.'
'Nicola Boulton is probably the best fraud lawyer in London.  Astute, and with superb judgment, she knows exactly which cases are worth pursuing and where the important evidence lies.'
'Nicky Bolton is a celebrated and battle-scarred veteran of many a fraud claim, with tactical brilliance and fine tuned instincts as to how to manage big ticket litigation. '
'Elizabeth Seborg really identifies and hones in on what matters in a case, able to process a myriad of matters and quickly work out what needs to be done in the client's best interests. She has a great knowledge of the range of claims, defences and applications available to a fraud litigator, and when to deploy them.'
'Elizabeth Seborg's easy charm belies her tactical and legal abilities which make her the accomplished litigator that she is; the fact that she is also an incredibly hard-working lawyer is an added bonus.'
'A firm that punches above their weight. You routinely see them engaged in the biggest and most high-profile civil fraud cases. Much of the reason is down to high calibre senior partners Anthony Riem and Trevor Mascarenhas, bringing on more junior partners such as Jon Felce, and in turn attracting serious talent from bigger name firms.'
'Jon Felce, though only two years into partnership, is a rising star. He is technically excellent, tactically savvy, and hard-working.'
'Anthony Riem sits on top of the pyramid, overseeing cases, and adding sprinkling tactical gold-dust where necessary.'
'A powerhouse specialist team with significant experience dealing with all manners of civil fraud matters.'
Key clients
Balda Foundation and Nysco Management Corporation
Muna Al Wazzan
Group of five defendants to Danish tax fraud claim
Pavel Ovcharenko
Teva Pharmaceuticals
Lopag Trust Reg
Abdulrida
Nicolay Sochin and Balfour Worldwide Limited
Nikolay Fetisov
Lolita Danilina
Walid Giahmi
Tatyana Akhmedova
JSC VTB Bank
Vadim Kargin
KMG International NV
Domestic & General
BMW
Andrey Petrik
Dmitry Tsvetkov
Adenium SICAV
Tonstate Group
PL Holdings Sarl
PCB Byrne
 - the result of the April 2021 merger of Byrne & Partners and PCB Litigation - advises on high-value fraud, money laundering, tax and financial services investigations and prosecutions, and bribery and corruption cases. It frequently handles multi-jurisdictional cases involving the US, Europe and Africa.
Sara Teasdale
, who co-heads the team, acts for individuals involved in high-profile prosecutions brought by the SFO, FCA, Medicines and Healthcare products Regulatory Agency (MHRA), DoJ and the Commodity Futures Trading Commission. '
First-rate lawyer
' 
Michael Potts
 also heads the team and specialises in restraint, confiscation and asset forfeiture. '
Very seasoned, clever and strategic practitioner
' 
Matthew Frankland
 focuses on the defence of major criminal fraud trials and investigations.
David Byrne
has a particular expertise in Inland Revenue investigations and prosecutions.
Practice head(s):
Other key lawyers:
Testimonials
'From traditional criminal work representing high-profile individuals, to banking and other regulatory work, they offer a complete service'.
'Emma Brooks is a clever, determined and savvy solicitor who is a future heavyweight of the criminal fraud world'.
'This team offers a superlative service to all of its fraud clients'.
'Cases are properly prepared, sensible advice is always given and no stone is unturned in pursuit of the best result for the client'.
'Matthew Frankland is a pleasure to work with; tactically astute, he brings his wealth of experience to bear in all his cases'.
'Michael Potts possesses excellent judgement and applies sound strategic thinking to the cases'.
'Sara Teasdale is stand out; practical, smart and someone you want on your side if the chips are down'.
'Matthew Frankland is highly experienced, knowledgeable and approachable'.
Key clients
Roman Nasirov
Graham Hill
Rodney Whiston-Dew
Soma Oil and Gas
John Roberts
Walter Hak
PCB Byrne
- the result of the April 2021 merger of Byrne & Partners and PCB Litigation - is a conflict-free boutique that '
has a long track record of success
'. Its core commercial litigation offering includes civil fraud and asset recovery, as well as banking litigation. The team's experience further includes contractual claims, joint venture disputes and shareholder actions. Well known for fraud and asset recovery work, 
Anthony Riem
 also has a substantial international commercial disputes practice; with much of
Trevor Mascarenhas
' commercial litigation work also involving international elements. 
Jon Felce
 and
Nick Ractliff
 are experienced partners; 
Natalie Todd
 was made partner in 2019, while senior associates
Rachel Turner
,
Catherine Eason
 provide additional support.
Practice head(s):
Other key lawyers:
Testimonials
'Tony Riem and Trevor Mascarenhas are highly experienced. New partners have joined, who seem very good, and have also been made up internally which is great to see. This is a practice on the up.'
'They are market leaders who have a long track record of success. They got a particularly good result on a case I referred as I was conflicted. Tony Riem kept me well informed throughout, and the client was extremely pleased both with the outcome and the recommendation.'
'Able to understand the case quickly and gather the necessary information for case analysis.'
Excellent strategic litigators.'
'A heavyweight team of litigators that provide practical and commercial advice in resolving disputes.'
'A team with strong Russia/CIS expertise bolstered by the recruitment of David Harby from HFW.'
'Great professional team. Client-oriented.'
'Very savvy. And very good value for clients. A team of top litigators, many of whom have come from magic circle firms. There is no fat on their business model, which means you get significantly more bang for your buck than at comparable firms.'
'You know what you're getting with PCB – partner expertise at sensible prices.  It's shoulder to the wheel as soon as you ask; not delegating it to a junior to whom you have to spend more time explaining what you need. They bill you when they say you will and the amount agreed.'
Key clients
PL Holdings Sarl
Ukrnafta
ACON Equity Management LLC
Veetee Rice
Vadim Kargin
Qatcom LLC
Azzouz Group
Tonstate Group
Andrey Petrik
Domestic & General
Dmitry Tsvetkov
PCB Byrne's banking litigation practice is made up of 'a small, but nimble and effective team who punch above their weight'. It is particularly effective in cases where civil fraud overlaps with banking and insolvency. Anthony Riem, who has 'remarkable expertise in litigation', with notable experience acting for Russian banks, leads the team alongside 'rising star' Jon Felce. Other names to note include Trevor Mascarenhas (who 'is frighteningly clever and an excellent strategist'), Nick Ractliff and recently promoted Natalie Todd. The group also offers clients access to innovative litigation funding solutions through its relationship with Burford Capital, which both finances a portfolio of claims and recently acquired an equity stake in the firm.
Practice head(s):
Other key lawyers:
Testimonials
'PCB are a boutique who punch above their weight. You routinely see them engaged in the biggest and highest-profile commercial cases, even though they are still a c. 20 lawyer firm. Much of the reason is down to high calibre senior partners Anthony Reim and Trevor Mascarenhas'
'PCB has many years' experience dealing with international banking litigation, particularly on behalf of Russian banks and other banks in former CIS countries.'
'A small, but nimble and effective team who punch above their weight.'
'Jon Felce is a rising star. He is technically excellent, tactically savvy and hard-working. Anthony Riem, one of the senior partners, is another who I must single out for praise: he sits on top and is an excellent strategist and a very experienced litigator.'
'Natalie Todd is creative in approach and has excellent client communication'
'Jon Felce has outstanding analytical skills and adds a sprinkling of tactical gold-dust where necessary. He is a bright young gun with a shrewd mind and calm approach.'
'Trevor Mascarenhas is frighteningly clever and an excellent strategist. He is very sophisticated and intellectual and at the top of his field'
' Nick Ractliff is experienced, diligent and able litigator'
Key clients
JSC VTB Bank
BMW
Adenium SICAV
IFT Offshore SAL
ACON Equity Management LLC
PCB Byrne >
Firm Profile
This leading firm specialises in high value and complex commercial disputes across multiple jurisdictions. We have particular expertise in civil fraud and asset recovery, insolvency, white collar crime and investigations. PCB Litigation has won numerous landmark decisions and has a stellar track record of winning difficult cases.
Clients seek us out for our (i) creativity in solving problems, (ii) expertise and strategic oversight in managing global disputes, (iii) hands-on involvement by partners from start to finish, (iv) strong-minded, commercial approach, (v) complete dedication in fighting their corner, and (vi) legal financing solutions.
The types of work undertaken by the firm include the following:
Banking and financial services litigation: PCB is a conflict-free firm, which, unlike the majority of prominent City dispute resolution departments, is able to act against all of the major UK banks. At the same time, we are able to draw upon our experience of acting for large foreign banks, for whom we have acted extensively in fraud and global asset recovery cases, leading to us being described by The Times as "solicitors to the banking community".
Claimant fraud and asset recovery: PCB provides a world-class team of lawyers with decades of expertise working together in substantial and complex international fraud and asset recovery cases. We come up with creative solutions, and work at the great speed that is required for these cases. Our experience in building cases, and in tackling structures and other hurdles put in the way of enforcement, enables us to obtain recoveries for our clients. We regularly act for financial institutions, state-owned banks, state bodies, multi-national corporations and high-net-worth individuals in tackling some of the most challenging cases. We provide insight, strategy and a seamless cross-border approach.
Commercial litigation: We have a wealth of experience in dealing with high-value, complex and heavily contested commercial litigation cases. A number of our cases have been selected over the years by The Lawyer as being in their top 20. Most of our cases are international in scope, where main or ancillary proceedings may be taking place in other jurisdictions. There may be also issues of jurisdiction or the application of foreign law. Types of claim vary from supply chain disputes, to shareholder and joint venture disputes, and professional negligence claims.
Fraud defence: PCB is renowned for its expertise in defending clients faced with allegations of deceit, conspiracy, breach of fiduciary duty and other allegations of dishonesty, unjust conduct and unconscionability. We have also acted for numerous defendants faced with allegations of fraud, and who are often also faced with freezing orders and other interim relief and committal proceedings. Those defendants may have been put "on the back foot" early in the process, and often feel that the court is against them in making various, sometimes draconian, orders. We look at how to put the client "on the front foot".
Insolvency and restructuring: We have dealt with some of the largest insolvency cases in the English Courts of recent years. Our experience includes, (i) advising creditors on options available to them in respect of distressed debt, (ii) advising directors and stakeholders on their options in the twilight of an insolvency, (iii) advising insolvency practitioners, directors, creditors and stakeholders in relation to all insolvency processes, (iv) receiverships, (v) mediation in relation to insolvency disputes, and (vi) restoration of dissolved companies.
International arbitration: We act for clients in large-scale arbitrations governed under various arbitration rules and ad hoc commercial arbitrations. Our clients benefit from our in-depth legal analysis, industry knowledge and strategy in building and presenting the facts. We are recognised for our expertise in obtaining interim relief from Courts in support of the arbitrations. PCB has been instructed in relation to a number of domestic and international arbitrations, both ad hoc arbitrations and arbitrations under various institutional rules. In 2019, one of the firm's partners received the Client Choice Award for arbitration and ADR.
White-collar crime and investigations: Lawyers to multinational companies, international organisations, financial institutions, senior officers and directors, sovereign states and high-ranking public officials, and in-house counsel, we work across jurisdictions advising on all areas connected with bribery and corruption, economic sanctions, money laundering, terrorist financing and fraud. Our extensive disputes experience allows us to provide clients with strategic advice to address the legal, procedural, operational and reputational aspects of regulatory issues and investigations. We offer services in all areas of financial crime: anti-bribery and corruption, anti-money laundering, sanctions, investigations and fraud.
Lawyer Profiles
| Photo | Name | Position | Profile |
| --- | --- | --- | --- |
| | Nicola Boulton | One of the founding partners and the senior partner of Byrne and… | View Profile |
| | Emma Brooks | Partner specialising in the defence of corporate fraud, business crime and regulatory… | View Profile |
| | David Byrne  | Up until February 2003, partner and head of litigation and investigations in… | View Profile |
| | Ben Davies | Ben Davies is a commercial litigation partner at Byrne and Partners LLP… | View Profile |
| | Matthew Frankland  | Founding partner at Byrne and Partners specialising in the defence of national… | View Profile |
| | Yvonne Jefferies | Yvonne is a partner in Byrne and Partners' civil team and has… | View Profile |
| | Michael Potts | Michael specialises in the defence of business crime and regulatory investigations and prosecutions.… | View Profile |
| | Elizabeth Seborg | Elizabeth Seborg is a partner in the commercial litigation department at Byrne and… | View Profile |
| | Sara Teasdale | Sara Teasdale has consistently been involved in some of the most high… | View Profile |
| | Adam Zoubir | Adam is a barrister and partner in the commercial litigation team. He… | View Profile |
Staff Figures
Number of UK partners : 7 Number of other UK fee-earners : 15
Languages
English (fluent) Russian Ukrainian German Chinese (Mandarin and Cantonese) Greek Romanian Sign Language French Swedish Punjabi Hindi Norwegian Danish Urdu Spanish Italian Marathi
Memberships
ICC Fraudnet
Top Tier Firm Rankings
Firm Rankings