Firm Profile > Bates Wells > London, England
Bates Wells
Offices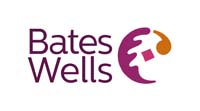 Bates Wells
10 QUEEN STREET PLACE
LONDON
EC4R 1BE
England
Bates Wells > The Legal 500
Rankings
Bates Wells >
Firm Profile
Bates Wells is a City firm with a difference.
The firm believes in making a positive impact, whether that's achieving legislative and regulatory change around sustainability, or working on a landmark case with wide-ranging implications. It is not afraid to challenge the status-quo. As a values-driven firm, Bates Wells shows commitment to its clients, people, the environment and society. It was the first UK firm to achieve B Corporation certification.
The firm's clients are diverse – from global household names, to public bodies, to start-ups. It is also the firm of choice for thousands of charities and social enterprises.
Bates Wells has excellent strength in corporate and commercial law, as well as employment, real estate, arts and media, immigration, litigation and public and regulatory law. The firm is based in London, but it has a significant international practice across all specialisations, reflecting the international scope of many of its clients.

PRINCIPAL AREAS OF PRACTICE
Charity & Social Enterprise:
The charity and social enterprise department is recognised as one of the leading practices in the country. It acts for numerous household names, international charities and NGOs. It has particular expertise in obtaining charitable status for innovative organisations and for developing new initiatives within the sector. The firm, as well as having initiated the idea of the 'Community Interest Company', has been responsible through the years for many books and other publications. Particularly noted has been the department's cutting-edge advice on social enterprise; its close liaison with the Cabinet Office on social impact bonds; its ground-breaking work in advising charities and the government on the developing area of mutualisation and public service delivery; and the consolidation of its role as a market leader in the field of social finance.
Corporate & Commercial:
The corporate/commercial team has developed considerable expertise in M&A, company take-overs, joint ventures, management buyouts, commercial contracts and partnership advice. This team is increasingly involved in the technology sector and specialises in the small to mid-cap market, acting on many AIM listings.
Impact Economy:
A key area of focus for the firm is businesses who are dedicated to achieving profit alongside purpose. Bates Wells' own values-driven ethos underpins its advice in this sector.
Culture & Creative:
The culture and creative team advises a wide range of arts organisations and venues across the creative industries, from theatre, dance and opera, to artists and companies in the digital sphere.
Employment:
The employment team advises both employers and employees on all aspects of contentious and non-contentious employment law, including dismissals and redundancies, restrictive covenants, TUPE, service agreements and injunctions. The team has particular interest and expertise in all areas of discrimination. The team undertakes most representative work in-house, both in the Employment Tribunals and the Employment Appeal Tribunal. It also offers a full range of employment training services, including mock tribunal training.
Immigration:
The immigration department handles all aspects of immigration and nationality law, including work permits, highly-skilled migrant applications, residency, asylum work and human rights.
Litigation:
The litigation department is broad-based, with particular specialisations in commercial litigation, real estate litigation, administrative law, civil liberty law, social work law, intellectual property law, insolvency and defamation. The media disputes team's notable matters include representing The Times in a ground-breaking Supreme Court appeal, in which the judge established a common law right to information from public authorities, where it is in the public interest for such information to be released.
Politics, Elections & Campaigning Law:
The team has advised on some of the biggest political issues of our time, including advising Britain Stronger in Europe on their role as the designated lead campaigner on the 'Remain' side of the EU referendum debate; advising the largest non-party campaigners and the Green Party in the run-up to the 2015 General Election and the 2016 devolved national elections in Scotland and Wales; and advising one of the prospective Labour Party candidates in relation to the 2016 London Mayoral campaign.
Public & Regulatory:
This team acts for regulators, charities, not-for-profit and private sector organisations. The team has a particular focus on work with educational establishments and central and local government (including audit). It also acts for businesses, campaign groups and individuals who wish to challenge the decisions of public authorities.
Real Estate:
The real estate team handles all types of commercial property work with related specialist expertise in financing and borrowing, planning and construction, and insolvency work, both for property companies, and also a wide range of businesses and individuals, both as landlords and tenants.
International:
Bates Wells has a significant international practice across all specialisations, reflecting the international scope of many of its clients. Bates Wells is a founder member of the esela – The legal network for social impact, as well as the Parlex Group, an extensive network of European firms bringing together practices specialising in commercial law, with affiliates in the US, China and Israel.
Main Contacts
| Department | Name | Email | Telephone |
| --- | --- | --- | --- |
| Managing partner | Martin Bunch | | |
| Advertising and marketing law | Rupert Earle | | |
| Charity and social enterprise | Philip Kirkpatrick | | |
| Corporate and commercial | Mark Tasker | | |
| Culture and creative | Lawrence Simanowitz | | |
| Dispute resolution | Robert Oakley | | |
| Employment | Lucy McLynn | | |
| Environment | Simon Steeden | | |
| Faith-based organisations | Stephanie Biden | | |
| Finance | Luke Fletcher | | |
| Immigration | Tim Barnden | | |
| Insolvency | Malcolm Robson | | |
| IP/IT and information law | Lawrence Simanowitz | | |
| Legacies and probate disputes | Robert Oakley | | |
| Litigation | Robert Oakley | | |
| Media disputes | Rupert Earle | | |
| Public and regulatory law | Melanie Carter | | |
| Social finance | Luke Fletcher | | |
| Sports | Thea Longley | | |
| Trade associations and membership bodies | Thea Longley | | |
| Trade marks | Mathew Healey | | |
Lawyer Profiles
| Photo | Name | Position | Profile |
| --- | --- | --- | --- |
| | Ms Rosamund McCarthy Etherington | Partner. Areas of expertise include: charity registrations (local, national and international); philanthropy… | View Profile |
| | Tim Barnden | Tim is a Partner in the Immigration Department advising clients across the… | View Profile |
| | Stephanie Biden | Partner. Advises on establishing new charities and social enterprises, and assists charities… | View Profile |
| | Martin Bunch | Managing partner dealing with employment law; CEDR accredited mediator. | View Profile |
| | Stephen Callender | Stephen has extensive experience of advising issuers, nomads, brokers and financial advisers… | View Profile |
| | Melanie Carter | Head of public and regulatory department. Melanie has been a specialist in… | View Profile |
| | Anthony Cartmell | Partner and head of real estate department | View Profile |
| | Erica Crump | Erica is a Partner and has been with BWB since 2006. Her… | View Profile |
| | David Davies | Partner covering all aspects of small to mid-cap corporate work, including private… | View Profile |
| | Augustus Della-Porta | Partner. Advises acharities and not-for profits on a range of commercial and charity… | View Profile |
| | Emma Dowden-Teale | Emma advises on all aspects of regulatory and public law, both contentious… | View Profile |
| | Rupert Earle | Public law: numerous cases for the Advertising Standards Authority, including Sainsburys v… | View Profile |
| | Luke Fletcher | Partner. Luke specialises in charity law and social enterprise. As well as… | View Profile |
| | Pippa Garland | Pippa has experience of working with a wide range of charities and… | View Profile |
| | William Garnett | Partner leading the employment team (12 lawyers of which four are partners).… | View Profile |
| | Martin Gunson | Real estate and related finance partner dealing with all aspects of commercial… | View Profile |
| | Mathew Healey | Mat is a chartered trade mark attorney and heads up our IP… | View Profile |
| | Karli Hiscock | Karli has over 10 years' experience in all aspects of commercial property… | View Profile |
| | Paul Jennings | Paul is a specialist employment and discrimination lawyer. He advises employers and… | View Profile |
| | Caraline Johnson | Caraline has over 20 years' experience in education law and has worked… | View Profile |
| | Patrick Keown | Partner | View Profile |
| | Philip Kirkpatrick | Deputy managing partner and joint head of charity and social enterprise team,… | View Profile |
| | Thea Longley | Partner in the charity and social enterprise team and head of the… | View Profile |
| | Richard Marke | Partner, commercial team. Richard has a broad range of commercial contract and… | View Profile |
| | Lucy Mclynn | Contentious employment work with particular emphasis on discrimination and status issues; reported… | View Profile |
| | Robert Oakley | Partner and Head of Dispute Resolution / Litigation Department. Case load includes… | View Profile |
| | Chetal Patel | Chetal advises individuals on securing leave to enter and remain in the… | View Profile |
| | Tom Pratt | Tom provides a wide range of contractual, commercial and governance advice to… | View Profile |
| | Lesley Robinson | Partner and head of property dispute resolution main areas of practice: property… | View Profile |
| | Malcolm Robson | Partner specialising in commercial litigation, arbitration and mediation, including general corporate litigation,… | View Profile |
| | Abbie Rumbold | Partner in charity and social enterprise team. Recent work includes: Spin-out of… | View Profile |
| | Paul Seath | Contentious and non-contentious employment work, including transactional advice. Particular interest in disability… | View Profile |
| | Lawrence Simanowitz | Specialist in advising UK and international charities, arts and media organisations, not-for-profits… | View Profile |
| | Laura Soley | Partner in the charity and social enterprise team and head of the… | View Profile |
| | Simon Steeden | Partner in charity and social enterprise department. Provide corporate and commercial, financial,… | View Profile |
| | Mark Tasker | Partner and head of corporate and commercial team. Specialist in corporate finance,… | View Profile |
| | Mark Traynor | Partner in the property team acting for commercial, charity and private clients… | View Profile |
| | Molly Waiting | Molly joined the Corporate and Commercial team after completing her training contract… | View Profile |
| | Claire Whittle | Claire has experience in a wide range of public and regulatory work. … | View Profile |
Staff Figures
Number of UK partners : 37 Number of other UK fee-earners : 115
Diversity
Promoting diversity and inclusion is a key priority for us. It is weaved throughout everything we do. Our engagement ranges from the pro bono work of our volunteers through to the core work of the firm.
We take action, including through our Diversity & Inclusion Forum (DIF), to bring about positive change. Some of our achievements include:
Regularly welcoming school age children to the firm and providing work-based experience through our Social Mobility and Schools Outreach programme.
Using contextual recruitment processes (including working with Rare Recruitment to calibrate academic results in the context of an average school performance, caring responsibilities and/or having been in care etc) and specific diversity-focused agencies to recruit to meet our diversity goals.
Working with Breaking Barriers, to offer placements to refugees in our legal and business teams to support integration through employment.
Co-authoring the Practical Toolkit for Women in Law with the Law Society as a guide to help female lawyers throughout the world.
Becoming the first law firm to adopt The Halo Code, which explicitly protects employees with natural hairstyles associated with their racial, ethnic, and cultural identities.
Publicly committing to the Law Society's Diversity and Inclusion Charter.
Partaking in the Law Society women in the profession centenary work – holding separate roundtable meetings for women and for men, internally and with clients and in-house lawyers, to consider barriers and solutions to career advancement of women lawyers, and to feed in the outcomes to our Management Board and the Law Society.
Signing The Race at Work Charter – an initiative designed to improve outcomes for BAME employees in the UK.
Organising regular activities and speakers for Black History Month, Holocaust Day and Mental Health Awareness Week.
Preparing gender and ethnicity pay gap reports, in particular formulating the action points designed to close the gap, including family friendly policies, encouraging flexible and adaptable working for all employees and partners, and improving inclusion and unconscious bias training.
Being an accredited Living Wage Employer and being a founder member of London Citizens' Living Wage Campaign.
Partnering with Sutton Trust on their Pathways to Law programme for disadvantaged people.
Creating a list of resources to increase understanding about disabilities, caring responsibilities and neurodiversity.
Receiving the Belief at Work Award from Savanta ComRes, for commitment to creating a workplace through which our staff and clients of all faiths and none can flourish (in part through our Faith at Work group).
We have HR functions which monitor the development of staff through promotion ensuring appropriate training and work opportunities to maximise potential.
Many of our lawyers are leaders in equality law and we bring this to bear in seeking the development equalities law. Our Head of Public and Regulatory was previously an in-house lawyer for the Commission for Racial Equality (a predecessor of the Equality and Human Rights Commission). Our Head of Employment was, for many years, on the government's Advisory Panel of the Equal Opportunities Review. Moreover, a great many of Bates Wells' clients, for whom we do discounted work, are pioneers in positive action, advancement and allyship, such as Black Lives Matter.
As the first law firm to be certified as a B Corporation (a business that meets the highest standards of verified social and environmental performance), our commitment in this area is routinely scrutinised to maintain our certification.
Top Tier Firm Rankings
Firm Rankings