Firm Profile > Bates Wells > London, England
Bates Wells
Offices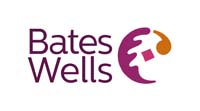 Bates Wells
10 QUEEN STREET PLACE
LONDON
EC4R 1BE
England
Bates Wells > The Legal 500
Rankings
Bates Wells >
Firm Profile
Bates Wells Braithwaite is a unique firm, combining a strong commercial and charity practice with a general emphasis on public interest work, media, education and working with mission-led businesses. The firm is renowned for its expertise in advising charities. The firm also has great strength in the areas of corporate law and employment law, as well as real estate, immigration, litigation, and public and regulatory law (with a particular emphasis on administrative law). The firm prides itself on its diversity of practice areas, its clientele and its staff.
The firm: Founded in 1970, BWB is based in London, with clients across the UK and internationally. BWP's alternative business structure means that in addition to its legal services BWB provides advisory and impact advice, as well as a compliance and financial regulatory services consultancy. BWB is proud to be the first UK law firm to achieve B Corporation certification, underlining its commitment to its people, the environment and doing socially valuable work.
Bates Wells Braithwaite has a significant international practice across all specialisations, reflecting the international scope of many of the firm's clients.
Types of work undertaken: The charity and social enterprise team is recognised as one of the leading charity law practices in the country. It acts for numerous household names, international charities and NGOs. It has particular expertise in obtaining charitable status for innovative organisations and for initiatives within the sector. As well as having initiated the idea of the Community Interest Company, the firm has been responsible through the years for many books, articles and other publications. Particularly notable has been the department's cutting-edge advice on social enterprise; its close liaison with the Cabinet Office on social impact bonds; its innovative work in advising charities and the government on the developing area of mutualisation; and the consolidation of its role as a market leader in the field of social finance.
The corporate/commercial team has expanded significantly in recent years and undertakes work for a wide range of businesses. The team has developed considerable expertise in M&A, joint ventures, management buyouts, commercial contracts and partnership advice. This team has a strong presence in the technology sector and specialises in the small to mid-cap market, acting for many AIM listings.
The employment team advises both employers and employees on all aspects of contentious and non-contentious employment law, including dismissals and redundancies, restrictive covenants, TUPE, service agreements and injunctions. The team has particular interest and expertise in all areas of discrimination. The team undertakes most representative work in-house, both in the Employment Tribunals and the Employment Appeal Tribunal. It also offers a full range of employment training services.
The extensively experienced public and regulatory law team acts for regulators, charities, not-for-profit and private sector organisations. The team has a particular focus on work with educational establishments and central and local government (including audit). It also acts for businesses, campaign groups and individuals who wish to challenge the decisions of public authorities.
The firm's education team is fast becoming a market leader, advising the full spectrum of schools, higher and further educational institutions, regulators and professional bodies.
The immigration team handles all aspects of immigration and nationality law, including work permits, highly-skilled migrant applications, residency, asylum work and human rights.
The litigation team is broad-based, with particular specialisations in commercial litigation, property litigation, administrative law, civil liberty law, social work law, intellectual property law, insolvency and defamation. The media disputes team recently represented The Times in a ground breaking Supreme Court appeal, in which the judge established a common law right to information from public authorities where it is in the public interest for such information to be released.
The real estate team handles all types of commercial property work with related specialist expertise in financing and borrowing, planning and construction, and insolvency work, both for property companies, and also a wide range of businesses and individuals, both as landlords and tenants.
The sports team acts for regulatory and governing bodies, amateur and professional sports teams, sports charities and individual sportsmen and women. A broad variety of work ranges from the establishment of the Football Foundation to advising leading international athletes on their immigration status.
The culture and creative team advises a wide range of arts organisations and venues across the creative industries, from theatre, dance and opera, to artists and companies in the digital sphere.
Main Contacts
| Department | Name | Email | Telephone |
| --- | --- | --- | --- |
| Managing partner | Martin Bunch | | |
| Advertising and marketing law | Rupert Earle | | |
| Charity and social enterprise | Philip Kirkpatrick | | |
| Corporate and commercial | Mark Tasker | | |
| Culture and creative | Lawrence Simanowitz | | |
| Dispute resolution | Robert Oakley | | |
| Education | Caraline Johnson | | |
| Employment | Lucy McLynn | | |
| Environment | Simon Steeden | | |
| Faith-based organisations | Stephanie Biden | | |
| Finance | Luke Fletcher | | |
| Health and social care | Abbie Rumbold | | |
| Immigration | Tim Barnden | | |
| Insolvency | Malcolm Robson | | |
| IP/IT and information law | Lawrence Simanowitz | | |
| Legacies and probate disputes | Robert Oakley | | |
| Litigation | Robert Oakley | | |
| Media disputes | Rupert Earle | | |
| Public and regulatory law | Melanie Carter | | |
| Public services and mutuals | Abbie Rumbold | | |
| Real estate | Anthony Cartmell | | |
| Real estate disputes | Lesley Robinson | | |
| Social finance | Luke Fletcher | | |
| Sports | Thea Longley | | |
| Trade associations and membership bodies | Thea Longley | | |
| Trade marks | Lawrence Simanowitz | | |
Lawyer Profiles
| Photo | Name | Position | Profile |
| --- | --- | --- | --- |
| | Tim Barnden | Tim is a Partner in the Immigration Department advising clients across the… | View Profile |
| | Stephanie Biden | Partner. Advises on establishing new charities and social enterprises, and assists charities… | View Profile |
| | Martin Bunch | Managing partner dealing with employment law; CEDR accredited mediator. | View Profile |
| | Stephen Callender | Stephen has extensive experience of advising issuers, nomads, brokers and financial advisers… | View Profile |
| | Melanie Carter | Head of public and regulatory department. Melanie has been a specialist in… | View Profile |
| | Anthony Cartmell | Partner and head of real estate department | View Profile |
| | Erica Crump | Erica is a Partner and has been with BWB since 2006. Her… | View Profile |
| | David Davies | Partner covering all aspects of small to mid-cap corporate work, including private… | View Profile |
| | Emma Dowden-Teale | Emma advises on all aspects of regulatory and public law, both contentious… | View Profile |
| | Rupert Earle | Public law: numerous cases for the Advertising Standards Authority, including Sainsburys v… | View Profile |
| | Luke Fletcher | Partner. Luke specialises in charity law and social enterprise. As well as… | View Profile |
| | Pippa Garland | Pippa has experience of working with a wide range of charities and… | View Profile |
| | William Garnett | Partner leading the employment team (12 lawyers of which four are partners).… | View Profile |
| | Martin Gunson | Real estate and related finance partner dealing with all aspects of commercial… | View Profile |
| | Mathew Healey | Mat is a chartered trade mark attorney and heads up our IP… | View Profile |
| | Karli Hiscock | Karli has over 10 years' experience in all aspects of commercial property… | View Profile |
| | Paul Jennings | Paul is a specialist employment and discrimination lawyer. He advises employers and… | View Profile |
| | Caraline Johnson | Caraline has over 20 years' experience in education law and has worked… | View Profile |
| | Patrick Keown | Partner | View Profile |
| | Philip Kirkpatrick | Deputy managing partner and joint head of charity and social enterprise team,… | View Profile |
| | Thea Longley | Partner in the charity and social enterprise team and head of the… | View Profile |
| | Richard Marke | Partner, commercial team. Richard has a broad range of commercial contract and… | View Profile |
| | Rosamund Mccarthy | Partner. Areas of expertise include: charity registrations (local, national and international); philanthropy… | View Profile |
| | Lucy Mclynn | Contentious employment work with particular emphasis on discrimination and status issues; reported… | View Profile |
| | Robert Oakley | Partner and Head of Dispute Resolution / Litigation Department. Case load includes… | View Profile |
| | Chetal Patel | Chetal advises individuals on securing leave to enter and remain in the… | View Profile |
| | Tom Pratt | Tom provides a wide range of contractual, commercial and governance advice to… | View Profile |
| | Lesley Robinson | Partner and head of property dispute resolution main areas of practice: property… | View Profile |
| | Malcolm Robson | Partner specialising in commercial litigation, arbitration and mediation, including general corporate litigation,… | View Profile |
| | Abbie Rumbold | Partner in charity and social enterprise team. Recent work includes: Spin-out of… | View Profile |
| | Paul Seath | Contentious and non-contentious employment work, including transactional advice. Particular interest in disability… | View Profile |
| | Lawrence Simanowitz | Specialist in advising UK and international charities, arts and media organisations, not-for-profits… | View Profile |
| | Laura Soley | Partner in the charity and social enterprise team and head of the… | View Profile |
| | Simon Steeden | Partner in charity and social enterprise department. Provide corporate and commercial, financial,… | View Profile |
| | Mark Tasker | Partner and head of corporate and commercial team. Specialist in corporate finance,… | View Profile |
| | Mark Traynor | Partner in the property team acting for commercial, charity and private clients… | View Profile |
| | Philip Trott | Partner in charge of the immigration team; primary areas of practice relate… | View Profile |
| | Molly Waiting | Molly joined the Corporate and Commercial team after completing her training contract… | View Profile |
| | Claire Whittle | Claire has experience in a wide range of public and regulatory work. … | View Profile |
Staff Figures
Number of UK partners : 39 Number of other UK fee-earners : 111
The Lex 100 Verdict
Bates Wells is revered for its 'focus on social impact'. Trainees report meeting 'down-to- earth, approachable and normal people' during the recruitment process, which assured them that 'they could really fit in' at the firm. There is a 'unique level of charity law work' on offer at Bates Wells and respondents appreciated being given 'high levels of responsibility early on', going so far as to say they 'started doing work that actually mattered from very early on into the first seat'. 'Assisting on an urgent, high-profile court case that also went to the Court of Appeal' was a clear highlight for one trainee. Indeed, 'a high level and range of work' and 'lots of client contact' is the norm. Sometimes this can lead to 'being insanely busy for a couple of weeks and feeling like you're not working to the best of your capabilities'. Generally, though, the work/life balance is good at Bates Wells. A 'friendly, non-elitist culture' pervades, where 'senior staff are more approachable' than at some other firms. As the firm grows, there is increasing 'difficulty getting to know new joiners', which irked some recruits. Exacerbating the situation, 'social events aren't always so well attended'. Perhaps unsurprisingly, pro bono is a 'core part of our charity offering', including 'lots of volunteering and outreach opportunities with schools and students, which feels like a nice way to get involved in the firm and give back'. If a firm whose 'ethos and charity law work' appeals to you, consider Bates Wells.
Top Tier Firm Rankings
Firm Rankings