Nockolds Solicitors > Bishops Stortford, England > Firm Profile
Nockolds Solicitors
Offices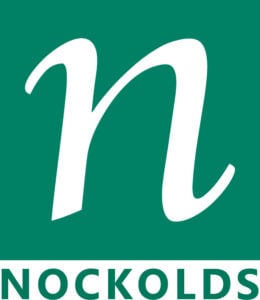 Nockolds Solicitors
6 MARKET SQUARE
BISHOP'S STORTFORD
CM23 3UZ
England
Nockolds Solicitors > The Legal 500
Rankings
Nockolds Solicitors
handles major catastrophic personal injury and medical negligence claims, and is praised for combining '
extensive knowledge and experience'
with
'huge compassion and kindness'
. The Bishop's Stortford–based injury and accident team is led by
Jennie Jones
, who handles both personal injury and medical negligence claims, including cases related to mental health, particularly during the pandemic. Senior associate
Yasmin Ameer
brings decades of experience, and is known for '
handling the most difficult cases with apparent ease.'
Other key lawyers:
Testimonials
'The level of expertise in their field is exceptional. PI claims are inevitably emotional at times and it's beyond just reassuring to know that you are in safe hands.'
'Aside from their extensive knowledge and experience, they show huge compassion and kindness, even when having to deliver news which is hard to hear.'
'Yasmin Ameer is an outstanding brain injury lawyer with 30 years of specialist experience in this field of work. She has great client communication skills, vast knowledge, and is an excellent litigator and negotiator.'
'In my opinion after 25 years working in this sector, Yasmin Ameer is the best clinical negligence solicitor in the country. Supremely able, more experienced than any other I have come across, fights the hardest cases, never gives up, handles the most difficult cases with apparent ease. An absolute star.'
Work highlights
Represented a seven-year-old girl who suffered life changing injuries after being hit by a car while playing out in a residential area – at £19.5m, the firm's highest ever settlement in a personal injury case.
Represented the family of a baby whose skull fractured during forceps delivery, as a result the baby suffered a brain haemorrhage which went undiagnosed for five days.
Represented the family of a baby who was born with severe cognitive and physical impairment. Although CTG trace showed signs of fetal distress, delivery was delayed for a number of hours. Valued in excess of £15m.
Nockolds Solicitors
  advises on the full range of employment matters from discrimination cases, redundancies, terminations and TUPE issues to sales and acquisitions of businesses. The Bishop's Stortford-based practice is instructed by both employers and employees with clients such as start-up businesses to large companies.
Gary Smith
co-heads the team and is frequently involved in contentious matters with complex High Court proceedings including injunctions and restrictive covenants. Co-head
Darren Hayward
acts for a number of global employers and specialises in advising South American embassies.
Practice head(s):
Darren Hayward; Gary Smith
Testimonials
'Nockold's Solicitors provide up-to-date information via email updates on at least a monthly basis. They bring to your attention upcoming and current issues. During lockdown, they instituted an HR manager's forum, which brings together HR professionals from various fields, in order to bounce ideas off each other.'
'We deal mainly Joanna Sutton, who has such a calming demeanour about her, she immediately puts one at ease and puts forward her advice in a very practical and professional manner.'
'Nockolds has been extremely helpful for my small business, the team have capabilities relating to employment law and IP that have helped my business. Nockolds have always set out fees in advance of conducting the work which I appreciate as a small business.'
'My solicitor Joanna Sutton has been extremely helpful and responsive to all of my queries. She has always tried to accommodate my requests and deadlines. Specifically, helping me navigate employment law through my contracts and helping protect my business' IP. Nockolds and Joanna have really given me a good value service and have been clear what can be accomplished within my time and budget constraints.'
'All the team at Nockolds are excellent, professional and very efficient. In the past 12 months we have used Darren Hayward Jo Sutton and James Brunton.'
'We have used them for over 15 years and would always recommend them for all aspects of legal advice.'
'Darren Hayward is extremely efficient and forward thinking in helping our business. Aggressive lawyer with our best interests at heart. 10/10.'
'The employment law team at Nockolds are fantastic. Always available. Give concise commercial advice. There is always someone available to give advice within a very short timescale.'
Nockolds Solicitors
's '
very modern and intelligent'
practice is led by Bishop's Stortford-based
Daniel Winter
, '
an enterprising lawyer who is responsible for the growth of this team and an excellent litigator too
'. He is assisted by senior associate
Gemma Dudmish
, who '
has an amazing mastery of the details of all cases
'.
Testimonials
'First-class service on a highly sensitive case'
'Dan Winter was very impressive and on top of the detail in a highly sensitive case'
'Our main dealing has been with Daniel Winter and we've always appreciated not only his knowledge but his whole manner and straight forward advice.'
'We have been dealing with Daniel Winter and have been very happy with his service. He is a very personable chap and has a wealth of knowledge that he imparts very clearly.'
'Nockolds is a very modern and intelligent team. They are up to date in several areas of law and are very proactive in resolving cases.'
'They are professional but with the ability to make sure they personally handle the job.'
'Daniel Winter is an excellent lawyer. He has amassed great experience in his practice area and handles his cases with skill. He is cool-headed and shows great judgement. Gemma Dudmish is brilliant. She is clever and gives sage advice. She is wise beyond her years.'
Key clients
The Estate of Michael John De Clare Studdert
Work highlights
Advised the executors in the reported case of Re Studdert in respect of the administration of a £5m estate where there may be ascertained creditors with claims arising out of the deceased's past misconduct.
The Bishop's Stortford-based team at
Nockolds Solicitors
has expertise in advising on relationship breakdowns, wealth protection planning and children-related matters. In addition, the team is developing a niche area of specialism in surrogacy and assisted reproduction matters.
Lynn Cowley
focuses on pensions matters and co-heads the practice with
Peter Dodd
who is well versed in divorces and children issues.
Zen Thompson
and
Francesca Davey
are key lawyers.
Testimonials
'The team at Nockolds when dealing with my divorce were extremely helpful and professional, always willing to help, and were clear and transparent in their dealings with me.'
'Adam Dunkley and Peter Dodd went above and beyond in their dealings with myself and my family whilst I was going through a very traumatic divorce. They dealt with me and my emotional roller coaster of emotions with the utmost patience, kindness, and professionalism and I thank them from the bottom of my heart for helping me get through a number of court appearances ranging from circuit judges up to the Court of Appeal.'
'I was mainly dealing with Zen Thompson, he was very fair in approach seeing both sides for the argument and advising me when he thought the costs outweighed the argument to avoid unnecessary charges.'
'Nockolds has a diverse team able to handle a broad range of legal issues. The firm handled the pandemic disruption professionally and service remained uninterrupted throughout. Experts from different areas are called upon as and when required and dovetailed well with core team.'
'Nockolds have a great family team with real depth and excellent collaboration. They have strong roots in the local area, seeking to make a difference in individuals' lives as well as the community.'
'Adam Dunkley is a real rising star. Very collaborative, solution focused and a pleasure to work against.'
Bishop's Stortford-based
Nockolds Solicitors
is experienced in commercial litigation with expertise in breach of contract, restrictive covenant, professional negligence, construction and IP issues. The team acts for SMEs, companies and represents several of the firm's property clients. Practice head
Samuel Cook
is well-versed in handling insolvency-related matters in addition to shareholder disputes.
George Burton
handles intellectual property issues while
Lucy Slatter
focuses on company disputes.
Other key lawyers:
Testimonials
'I have been dealing with Nockold Solicitors since July 2021. Lucy Slatter, Nigel Ashman and Simon Kenneally have been extremely professional and helpful throughout the process.'
'Lucy Slatter has been a gem, very supportive and continues to go above and beyond to assist me with my very difficult and complex case. Lucy has managed to guide me through a very challenging case and provided the appropriate counsel and advice at all times.'
'Efficient and practical.'
'Alex Haddad is very efficient and professional.'
'This is a team which offers London quality at provincial prices. It is a serous firm for serious people.'
'Sam Cook is a real talent. Hard-working, savvy and innovative. George Burton is great lawyer and a creative tinker.'
'Nockolds have been our company solicitors for many years now and have consistently remained proactive and responsive. They guided us through a very complex case during the height of the pandemic when all traditional face to face interactions could not take place. Through their use of technology we were able to hold video and conference calls between all or our company directors and our solicitors to navigate and manage the issues to reach a resolution.'
'We have worked with several members of the firm over the years across various areas of our business and they have always been great. We must make special comment to Lucy Slatter whom without her guidance and support our complex and challenging management buyout during the height of the pandemic would not have been possible.'
Nockolds Solicitors
has a niche expertise within the food and beverage franchising industry and is headed by
James Brunton
who is experienced in secured and structured lending transactions.
Nockolds Solicitors >
Firm Profile
Nockolds is an established law firm which offers reliable, quality legal advice to businesses and individuals.
The Firm
With a history dating back to 1831, we have supported clients through generations, providing almost 200 years of professional, personal services to clients throughout their life and business stages.
A great deal has happened in the world since 1831, but we have always taken particular pride in the relationships we build with our clients – continuously listening, gathering feedback and evolving the business to our clients' needs. To date, this has seen:
The launch of an office in London Liverpool Street in 2013 to further cater to City clients and those on the Hertfordshire and Essex border.
Expanding and diversifying our existing services through Nockolds Wealth, a financial planning company offering guidance to clients and maximising the efficiency of their finances; and Nockolds HR, an HR consultancy supported by our employment law solicitors to provide effective human resources solutions to small and medium-sized businesses.
Providing alternative dispute resolution services for consumers of optical care and the veterinary sector. Working for the regulatory bodies, Nockolds Resolution provides complaint mediation schemes alongside insight, feedback and training into conflict resolution.
Our clients receive a personal and tailored service, whether they are an individual, a small to medium enterprise or a large corporation. Our focus is on our clients, their business and meeting their expectations – this is what clients expect from us, and this is what we deliver.
Types of Work Undertaken
The commercial property team is first choice for a number of heavyweight regional residential developers. Due to its expertise and commitment to its deep-rooted client relationships, it has been resilient to the economic downturn in the property markets to date. Working with clients to enable them to secure ongoing financial investment, both long-standing and new clients have been able to continue to complete high-value acquisitions.
The commercial property team is regularly supported by the dispute resolution team, which supplies advice and representation in contentious property issues arising for commercial clients, as well as High Court actions in a range of commercial disputes.
The firm also offers a comprehensive non-contentious commercial service. Advice on mergers and acquisitions, corporate structuring, contractual and intellectual property protection are key strengths.
Darren Hayward, managing partner, heads the employment team which is renowned for its commercial focus and practical down-to-earth application of the law in this fast-paced area. Acting for large PLCs, the employment team provides a bespoke service whether on a retainer as a human resources advisor, one-off health checks or full representation in tribunal proceedings. The work involves employment obligations, procedures and disputes, but now extends to advisory work to assist clients in securing business contracts and tenders themselves.
The firm also focuses on high-net-worth private client work. There is increasing cross-referral between commercial clients and their instruction of the firm in personal matters, a further illustration of their satisfaction and confidence in the firm. Nockolds' key attraction is the high standard of client care and lawyers' ability to build relationships with clients of the firm, both commercially and personally.
The firm is also proud of the legal and official translation services offered to its own clients and beyond. Dalila Segador, of the Spanish law team, is one of the most qualified legal and official translators in the UK, offering authorised services in Spanish and English. The Spanish law team receives instructions from European and Latin American embassies and consulates in addition to commercial clients with cross-border transactions and disputes, including enforcement.
Members of the family team have key roles in developing and establishing the collaborative and mediated approach to divorce and family breakdown. This enables Nockolds to offer clients a range of solution-based options when it comes to family breakdown, from the traditional adversarial approach to collaborative and mediated resolution, along with international expertise for clients married or with foreign interests.
The personal injury and clinical negligence team continues to serve claimants and bring claims to a successful conclusion sensitively. It has seen an ongoing increase in clinical negligence work and patient complaint and regulatory advice.
Key Awards
Investors in People Gold
Best Companies 2020
Sunday Times 75 Best Companies to Work for in the East of England 2019
SME Hertfordshire Employer of the Year (Winner) 2019
SME Hertfordshire Business of the Year More than 50 Employees (Runner Up) 2019
SME National Employer of the Year (Winner) 2019
SME National Overall Silver (Winner) 2019
Customer Service Excellence Award
Staff Figures
UK Partners : 13 Other UK Fee Earners : 61 Trainee Solicitors : 7
Languages
Spanish English