Vong Hin Fai Lawyers & Private Notary > Macau, Macau > Firm Profile
Vong Hin Fai Lawyers & Private Notary
Offices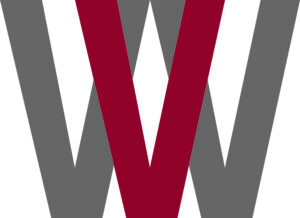 Vong Hin Fai Lawyers & Private Notary
Alameda Dr. Carlos d'Assumpção N° 258
Praça Kin Heng Long 8° A, R , S, T
Macau Special Administrative Region (Macau SAR)
Macau
Vong Hin Fai Lawyers & Private Notary >
Firm Profile
VONG HIN FAI LAWYERS & PRIVATE – NOTARY is a Macao law office with a strong interregional and international projection. We work with diversified major clients both from the public and private sectors, to whom we assure efficiency and professionalism. Our legal services show impeccable technical knowledge always focusing on each client's particular needs.
We privilege partnership and team work, combining areas of activity and jurisdictions. Within the People's Republic of China (PRC) and the Hong Kong SAR we established a solid joint venture law firm in the Guangdong-Macao In-Depth Cooperation Zone in Hengqin.
Practice areas
Banking and finance
We advise in the field of institutional banking regulations and supervision
We represent several financial institutions in the context of preventive supervision and banking compliance
We provide legal services to insurance companies, financial intermediaries or other regulator entities both on consultancy and litigation.
Administrative and public law
We have vast experience in dealing with administrative and public law both in litigation and advisory aspects. We provide advice, in the following areas:
Interaction, preparation and submission of documents to regulatory authorities
Public contracts
Applications to the Government for the grant of administrative concessions, for land, gaming, credit and financial institution, franchised public services, public works, etc
Commercial and real estate
Consultancy and preparation of the standard corporate life and of specific procedures, such as due diligence and advisory reports for indirect public listings of local companies in foreign jurisdictions stock exchanges, mergers, acquisitions, partnerships and shareholder agreements
Drafting and negotiation of commercial contracts – agency, distribution, franchising
We exercise the role of company secretary in various companies
Represent real estate developers and constructors by preparing and negotiating project construction and architecture agreements.
Litigation and arbitration
Our multidisciplinary team supports our clients to resolve their disputes whether judicially or by mediation
Our team ensures high levels of specialization in the main areas of law
We have several experienced arbitrators/mediators working in relevant arbitration institutions of leading cities in GBA of Guangdong-Hong Kong-Macao and other major provinces in PRC.
Labour and immigration
We advise our clients in all legal matters related to labour relations:
Drafting of contracts
Clarification of working conditions
Company HR best practices and policies
Labour disputes, terminations and settlements
Work visas applications, renewals and appeals.
Intellectual property
We provide a wide scope of services with regard to intellectual property law, namely relating to patents, trademarks, copyrights, and data protection
Trademark infringement litigation and registration consultancy.
China attesting services and Macao private notary services
We provide comprehensive China attesting documents services
Handle all notarial services provided by private notary under the laws of Macao, namely transactions and/or contracts of purchase/mortgage on real estate, establishment of company (including offshore companies and branch offices), incorporation of associations and foundations or amendments to its M&AA, equity transfer contracts, dissolutions and all powers of attorney and agency.
Main Contacts
| Department | Name | Email | Telephone |
| --- | --- | --- | --- |
| Senior Partner, Lawyer, Private Notary China-Appointed Attesting Notary (Macao) | Vong Hin Fai | mail@vonghf.com | (853) 2850 8068 |
| Senior Partner, Lawyer, member of the Chartered Institute of Arbitrators an associate of Hong Kong Institute of Arbitrators in | Vong Sok Hei, Rosita | rositavong@vonghf.com | (853) 2850 8068 |
| Senior Partner, Banking and Financing, Commercial Law | Vong Keng Hei, Joaquim | joaquimvong@vonghf.com | (853) 2850 8068 |
| Partner & Lawyer, Criminal Law, Civil Law, Corporate | Cheang Tak Fat, Brian | briancheang@vonghf.com | (853) 2850 8068 |
| Partner & Lawyer, Contract Law, Banking Law, Civil Law | Wong Sin Kei, Stella | stellawong@vonghf.com | (853) 2850 8068 |
| Lawyer, Gaming, Public Law, Labor Law, Corporate | Diane Aguiar | dianeaguiar@vonghf.com | (853) 2850 8068 |
Lawyer Profiles
| Photo | Name | Position | Profile |
| --- | --- | --- | --- |
| | Vong Hin Fai | Senior Partner, Lawyer, Private Notary and China-Appointed Attesting Notary (Macau) | View Profile |
| | Cheang Tak Fat, Brian | Partner and Lawyer | View Profile |
| | Ho Chan Tong, Kilma | Lawyer | View Profile |
| | Wong Wai King, David | Lawyer | View Profile |
| | Wong Sin Kei, Stella | Partner and Lawyer | View Profile |
| | Vong Keng Hei | Senior Partner, Lawyer | View Profile |
| | Wa Kit, Leo Lin | | View Profile |
| | Chong U, Stella Lo | | View Profile |
| | Rosita Vong Sok Hei | Senior Partner and Lawyer | View Profile |
| | Carlos Wong Kit, | | View Profile |
Languages
Chinese (Mandarin & Cantonese) Portuguese English Spanish French