Moncey Avocats > Paris, France > Firm Profile
Moncey Avocats
Offices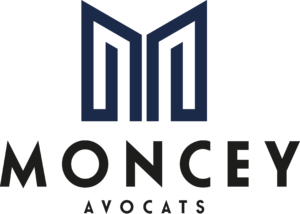 Moncey Avocats
26 avenue Victor Hugo 75116
France
Moncey Avocats > The Legal 500
Rankings
Moncey Avocats
Other key lawyers:
Jonathan Devillard (associate)
Testimonials
'One stop shop.'
'Excellent finance team who took charge of the discussions with the banks from start to finish, obtaining all the points raised.'
'Very fluid discussions, always good advice, use of remote signing tools. The team is available  at all times.'
'I worked with David Malamed (Partner) and Jonathan Devillard (Associate), who were excellent negotiators obtaining all the points raised in the negotiation with the banks. They were always available and attentive to our requests. The standard of work was excellent.'
'Very good knowledge of the Private Equity and LBO market. Very pragmatic.'
'Jonathan is straight to the point. Very effective.'
'Mastery of the key aspects of the deal on the financing dimension allowing effective implementation of the wishes of clients.'
'Very good degree of interaction with the LBO team.'
Key clients
21 Capital Partners
EMZ Partners
Liberty Group (GFG Alliance)
M80 Partners
Novaxia
Perwyn
Onepoint
Atari
Sparring Capital
Work highlights
Acted for Perwyn on the 40% capital acquisition of HEA Expertise from IDI.
Advised Novaxia and 4 of its investor funds on the financing of the construction of the 'Wonder Building' in Bagnolet, France.
Assisted EMZ Partners with its investment in the Faunché group.
Moncey Avocats
Testimonials
'Responsive, experienced, efficient and knowledgeable.'
'The team is accomplished at coordinating complex, multi-jurisdictional transactions in a legally robust, but commercially aware manner. Excellent technical and project management skills and adept at horizon-scanning for the purposes of identifying in advance potential issues on the transaction.'
'Frédéric Bosc is unique in my experience in terms of being a tax-focused partner who is capable of stepping back from the core technical issues to understand the commercial implications of tax risk in the context of delivering an overall favourable result for the client.'
'Frédéric Bosc's expertise is invaluable. He is dynamic, enterprising and responsive. He was able to operate in a complex M&A context.'
'Excellent technical mastery of all issues and very good ability to liaise with the LBO team. Inspires confidence and builds confidence, which is essential in a matter such as taxation. Frédéric Bosc is an excellent tax lawyer, with a great ability to make the link between business issues and tax issues. Good anticipation of tax developments.'
'Excellent tax team, very proactive and providing good advice. I was able to appreciate Frédéric Bosc's listening skills, his sound advice, his ability to anticipate issues and propose innovative solutions.'
Key clients
Market Pay
EMZ Partners
Klubb
Evernex
Questel
M 80 Partners
Pixyz Software
Andera Partners
Eris
Sparring Capital
Alandia Industries
Coventya Group
Work highlights
Advised Pixyz Software and its founders on its sale to Unity.
Advised the managers on the disposal of Carrefour's 60% stake in its Market Pay payments platform to AnaCap Financial Partners.
Assisted EMZ Partners with its investment in Fauché Group.
Moncey Avocats
added solid dispute resolution capabilities, especially in the field of corporate litigation, as the highly regarded
Philippe Lauzeral
(former founding member of
CVML
where he headed the litigation and arbitration practice) joined at the end of 2021.
Moncey Avocats >
Firm Profile
Moncey Avocats is an independent law firm founded in April 2021 by a team of five experienced partners, namely Frédéric Pinet, David Malamed, Guillaume Giuliani, Frédéric Bosc and Marie-Victoire James, joined in 2022 by a sixth partner, Philippe Lauzeral. The firm comprises today around 30 professionals.
Moncey Avocats focuses its practice on Private Equity, Mergers & Acquisitions, Finance, Tax, Restructuring, Employment and Litigation. It provides a full-service one stop-shop offer for mid-cap LBO and M&A transactions as well as complex restructuring matters. Moncey's client base comprises mainly investment funds, listed and unlisted companies, founders and management teams.
Staff Figures
Partners : 6 Associates : 25