A.R.S Legal & Financial Services > Tirana, Albania > Firm Profile
A.R.S Legal & Financial Services
Offices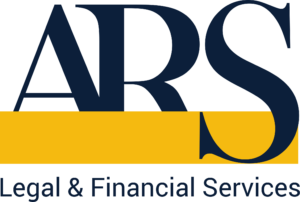 A.R.S Legal & Financial Services
Rruga e Kavajes, Qendra
″Sun Tower″ Kati i 6, Apt. 31
Albania
A.R.S Legal & Financial Services > The Legal 500
Rankings
A.R.S Legal & Financial Services
 is led by founding partner
Rina Saliaj
and handles a broad mix of legal matters for domestic and international clients, covering infrastructure, franchising, labour law and tax advice.
A.R.S Legal & Financial Services >
Firm Profile
"If you need professional service, get it from professionals."
ARS was established in January 2014, with the aspiration to become a leader in the Albanian market, and not
only. Initially, it was established as a law office, but to respond to clients' requests and needs, in January 2015, a
year after it was established, it expanded its activity by establishing the Financial Department. It was precisely this
union of ideas and profiles that, within a short time, made the ARS differentiated from its sister offices. As part of
this expansion, clients could access two of the most important services in the business life and not only, within
the same office.
Thanks to the quality of services and honesty of prices, today we enjoy the trust of a large number of clients,
domestic and international. Customer confidence is the main motive for delivering a high quality service, being
aware that our work is an added value in their performance. Our philosophy is "Motivated Employees, Satisfied
Clients".
Our value is qualitative staff who are constantly growing professionally, ready to propose ideas and design
changes, bringing visible and satisfying results.
Consultant
A.R.S Legal & Financial Services is the law firm that advises the French
Embassy in Tirana.
A.R.S Legal & Financial Services is advisory for small business of EBRD
(European Bank for Reconstruction and Development), Ströer SE &
Co. KGaA, VG Global EAD, Patrizia Pepe, PINKO ALBANIA, BMW
Albania, CES Consulting Gmbh, Renault Albania, Helvetas Swiss
Intercooperation Albania (Project implemented by Risi Albania).
A.R.S Legal & Financial Services is the law firm appointed to advise
the Swiss/Albanian Chamber of Commerce
Partners
Kosovo – Lawyer "Sabri Kryeziu"
France – Office "Cabinet STOYANOVITCH, AVOCATS- Justinian Lawyers
France"
China- YINGHE LEGAL MANAGEMENT CONSULTING (BEIJING) CO., LTD
Chestnut Global Partners Europe
Cesky velkoobchod s.r.o
IOTA
Ningbo Tianan Group Co
Associates
AEA and HG.org Association
University Francophone Association (AUF)
World University Services, Scholarships and Training for Albanian
Students
The European Law Students' Association Albania
Risi Albania
CEE Legal Matters
Languages
English Italian German French
Memberships
Chamber of Commerce and Industry Albania – France (CCIFA) Chamber of Commerce and Industry Albania – Turkey (ATTSO) Chamber of Commerce and Industry Albania – Germany (DIHA) Swiss/Albanian Chamber of Commerce