Firm Profile > Sezekkaplan Lawyers > Istanbul, Turkey
Sezekkaplan Lawyers
Offices
Sezekkaplan Lawyers
Süleyman Seba Caddesi
Tikves Palas, 85/6
34357 Maçka – Istanbul
Turkey
Sezekkaplan Lawyers >
Firm Profile
Sezekkaplan Lawyers is a specialized Law Office in Turkey in the field of intellectual property and unfair competition, representing the world's giants on a global scale.
Since 2000, Sezekkaplan Lawyers has been the juridical defender of the IP rights of the global corporate companies in Turkey and maintains the protection of the rights and investments of clients via preventive practices.
Within this frame, we represent the corporations of industrialized countries like USA, Canada, Japan, Korea, China and EU countries. Moreover, we cooperate with the worldwide recognized artists to preserve their intellectual rights.
Areas of practice
Intellectual property: Sezekkaplan Lawyers offers consultancy services to ensure that the investments/values of its clients are secured for the protection and enforcement of all the intellectual property rights, including marks, designs, patents, and copyrights.
Sezekkaplan Lawyers has specialty in unfair competition, counterfeit and derivative legal disputes occurring in the infringement of intellectual rights.
Dispute resolution and litigation: In addition to preventive protection, Sezekkaplan Lawyers ensures protection also in the legal monitoring processes. The firm has a serious and well-established business practice in trademark, copyright, design and patent disputes.
The firm represents its clients in a solution-oriented way in mediation and negotiations, meetings and relevant processes by preserving the interests of its clients which are recognized on a global scale. Another broad area of expertise is litigation, the firm represents its clients competently in complex lawsuits.
Competition and regulations: Sezekkaplan Lawyers represent clients in all processes in relation to the Turkish Competition Authority and provides all-round legal consultancy and litigation services within the Turkish Competition Law, especially on competition-restricting agreements, claims and defenses on the abuse of dominant position, notifications of mergers and acquisitions.
Sezekkaplan Lawyers provides its clients with consultancy on the legal restrictions to secure their activities in Turkey, avoid and overcome any possible obstacles and advise companies to generate business strategies.
Corporate and M&A: The corporate practice of Sezekkaplan Lawyers ensures and covers high quality consultancy services to the global companies in various sectors.
The firm has offered services to the remarkable and significant M&A projects in recent years thanks to the efficiency of the digital world and rapid dynamics of the sector, and this successfully performed acquisitions have made a name for themselves both in Turkish and worldwide agenda.
Key clients
Facebook Inc
Instagram LLC
Monster Energy Company
Energy Beverages LLC
DTTM Operations LLC
Swatch Group
H&M Hennes & Mauritz AB
Oracle International Corporation
Believe SAS
Mitsubishi Electric Corporation
Getty Images (US) Inc
Energizer Brands LLC
Cameron Mackintosh Limited
Istockphoto LP
Cloudera Inc
Uster Technologies AG
TE Connectivity Services GmbH
Coopervision International Holding Company
Staff Figures
Number of Lawyers : 4
Languages
English French Turkish
Memberships
Bar Association of Istanbul INTA - International Trademark Association
Other
Contacts: : Ufuk Sezekkaplan
Interviews
Ufuk Sezekkaplan, Founder – Attorney at Law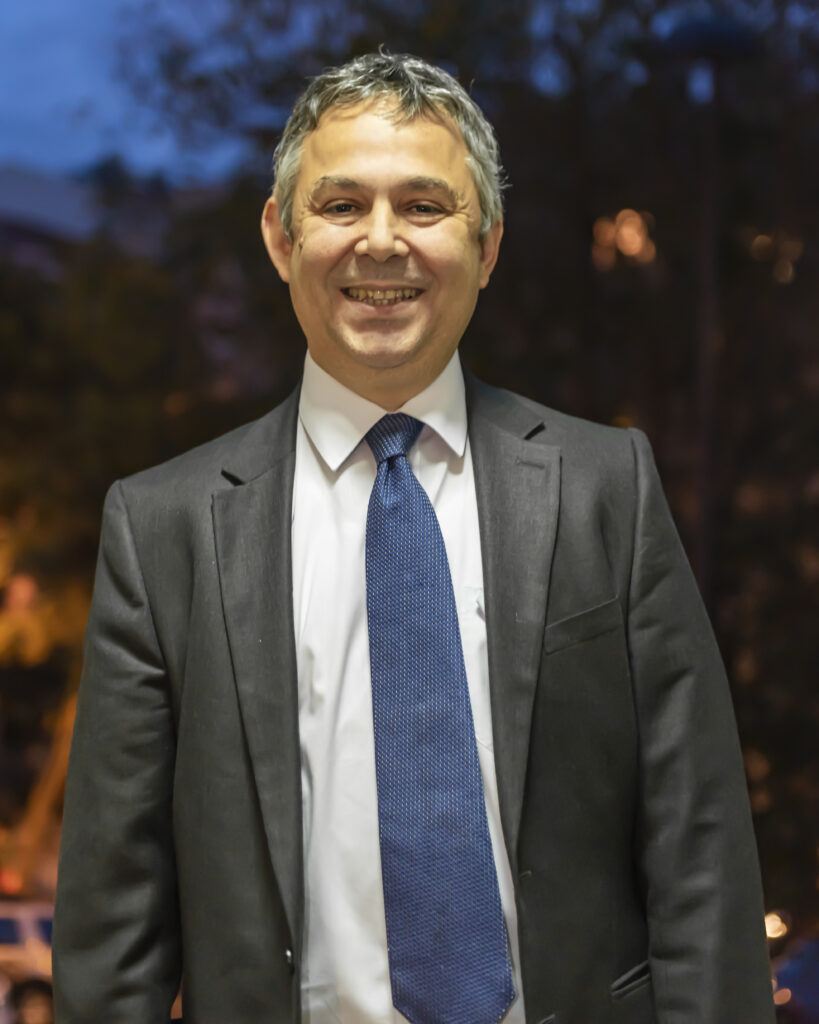 What do you see as the main points that differentiate Sezekkaplan Lawyers from your competitors?
We are a success-oriented team, and we believe, this makes us different than our competitors.
Nowadays, Law Offices or businesses operate on price or marketing basis, whereas we focus on achieving a result that would first make the client happy. Briefly, we are not a "PR" or "Low Price Office", we have a single planning and goal: Success.
Which practices do you see growing in the next 12 months? What are the drivers behind that?
E – trade and digital field expand remarkably. We anticipate this expansion to grow more. It speeds up the business, and speed is the main dynamic of this business nowadays.
Along with this, serious technical and legal infrastructure problems started to occur on the digital field. The solution is the human mind. In this respect, the next year may be a harsh period when e-platforms evolve more but conflict with the legal authorities as well.
What's the main change you've made in the firm that will benefit clients?
A Law Office is established always to resolve a dispute. If the dispute cannot be resolved and there is no clear solution plan, then the partners suffer from this aspect. The client is our partner for each case it owns. For this reason, our service offered for the clients is to perform an extremely strict and all-round case analysis at the first stage, rather than giving false hopes for settling the dispute.
As a result of such analysis, if the dispute cannot be resolved in favor of the client's interests, we report this fact faithfully at the beginning to ensure client take position. Shortly, we try to resolve any dispute before its occurrence or struggle the dispute once we detect we are capable of resolving it.
Is technology changing the way you interact with your clients, and the services you can provide them?
It is beyond any doubt that technology is useful for communication. However, the practice of law generally requires human eye and common sense. Turkey is quite a special country, standard or formula plans in different geographies cannot be applied here.
We therefore do not frequently neglect the human opinion, in addition to appreciating and using all-round the technology.
Can you give us a practical example of how you have helped a client to add value to their business?
An IP dispute of one of our global clients was not resolved although many communication channels were driven, which eventually resulted in loss of time and cost against the client.
When we have taken over the case, we simply called the local owner and had an amicable negotiation environment. Then the case was resolved in favor of the client, as a result of which the local firm has met the demands of the client.
We did not use the compelling factors such as Cease and Desist letters, legal threats or intimidating the counter party while performing this we applied the optimization plan through courtesy and determination.
As a result, an IP dispute which had been protracted against the client for eight months in which the tension was high, was successfully resolved within 12 days through negotiation. "Persuasion is better than force!"
Are clients looking for stability and strategic direction from their law firms – where do you see the firm in three years' time?
This is a nice question. Clients look for stability and even for determination, which is a rightful expectation. However, we require success and speed as well, these should not be disregarded.
This is a quite challenging and qualified cocktail. It requires a special effort to be consistent and successful in dispute resolution and to perform such rapidly.
We believe we have a distinctive feature in this respect, which makes us different than all our competitors. We do not establish a mechanical relation with the clients, we experience the case with them. Naturally, we of course become the adviser in strategic planning of our clients.
Our expectation in 3 years is not different than today's.
More success, more client satisfaction, and "Vitesse, vitesse, toujour vitesse!" as Napoleon once said.
Top Tier Firm Rankings
Firm Rankings