Robalino > Quito, Ecuador > Firm Profile
Robalino
Offices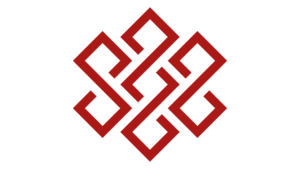 Robalino
AV. 12 DE OCTUBRE N24-68 Y LINCOLN
EDIFICIO MIRAGE, PISO 15
QUITO
Ecuador
Robalino > The Legal 500
Rankings
With it's ever growing network of offices across the country serving to further facilitate the practice,
Robalino
's real estate team handles a range of high-profile work for clients across the agricultural, urban and industrial real estate segments. The team, which is led by
Daniel Robalino
in Quito, divides its time between contentious and non-contentious work, characterised by a range of construction disputes on the contentious front, and investment structuring, regulatory advisory, creditor negotiations and contractor management on the non-contentious side. The agricultural sector, in particular, is a key pillar of the team's work, Weisson recently acted for the owners of Agrinag on its sale of the company to FlowerInvestment CF Holding.
Martín Pallares Sevilla
 is also noted for his transactional expertise in the sector; however, former practice co-head
Ernesto Weisson
departed for
Deloitte
in October 2022, taking much of the Guayaquil team with him.
Practice head(s):
Ernesto Weisson; Daniel Robalino
Testimonials
'Highly trained multidisciplinary team, knowledgeable about the subject.'
'Daniel Robalino is knowledgeable about real estate, legislation, contacts in the middle, and has a support team for all related areas.'
'The Robalino Law team, led by Daniel Robalino, has historically advised us in the practice of real estate law in various complex processes that have allowed the expansion of our franchises. They are a top-tier team who have always been available at the most critical moments and the most complex negotiations. Daniel Robalino sees beyond real estate and transforms it into an integral relationship by being a Capo di Tutti Capi.'
'It is a team with commercial vision and deep understanding of the law, additionally it has specialists in all matters of law, thus making Robalino Law a one-stop shop. Its main virtue is its commitment to us and its quality.'
'Market dominance, good knowledge of the main players in the market, they are very good and open to all the meetings that took place to be able to land and acclimatize generic formats to the market and to the internal training that took place on internal processes, internal policies and now they have a good knowledge of way of working.'
'A very special and particular mention to Martin Pallares Sevilla, who has been truly strategic for the opening in a new market. The team's splendid attention, proactivity and availability makes them stand out. They were essential last year for the signing of our first contracts with which we were able to guarantee the company's KPI of announcing the opening of the market in the third quarter of last year.'
'They have experts in all the branches that my company needs versus other firms that do not.'
'Know how to listen, pause if necessary to validate the corresponding information and then give an informed response. The best qualities are their techniques definitely.'
Key clients
Agrinac
La Fabril
Miguel-Camp
Lucksa
Alkavat Holdings
Inmobiliaria Rijona
Colour Republic
Sunshine Bouquet
Semaica
Avesca
Work highlights
Advised Agrinag in the sale of the company to FlowerInvestment CF Holding, for an amount of $9.3m.
Advised Miguel-Camp during the purchase of a property in Galapagos for an amount of $3.8m.
Advised Lucksa in various processes for acquisition of new land, merger of land, horizontal property procedures, promises and purchase-and-sale of apartments, for approximately $10m.
In keeping with it's full-service offering, the multi-office
Robalino
fields a team that has '
deep knowledge
' and the '
ability to analyse complex tax issues
' across the planning, controversy and transfer pricing segments, as well as general tax advisory. With extensive experience of cross-border transactions as well as interactions with the tax authorities, practice head
Paola Gachet
leads the team, often liaising with the firm's corporate department on relevant matters.
Javier Robalino
is another key member of the practice, adding to the firm's ability to advise clients on the tax aspects of cross-border M&A transactions. Heading the team in the Guayaquil office, senior associate
Emilio Aguayo
's past experience includes a number of years at Servicio de Rentas Internas (SRI), the Ecuadorian tax authority and the Ministerio del Trabajo; he also has particular expertise in procedural law. Fellow senior
Victor Murillo
is further noted for his work on international trade and customs matters.
Bolívar Figueroa
left the firm in June 2021 to become an advisor at the Ministerio de Producción, Comercio Exterior, Inversiones y Pesca.
Since publication
, Gachet has left the firm, effective as of June 2023.
Testimonials
'Lawyers with deep knowledge of national regulations, attentive to providing good services and accompanying the client.'
'Aware of clients, prepared to face the legal needs of the company, excellent knowledge and resourcefulness, good service.'
'Experience and knowledge of O&G industry issues. Deep knowledge of tax issues, ability to analyse complex tax issues, availability and permanent updating.'
Key clients
Schlumberger
Attenza
Eurofish
Banco de Guayaquil
Zaimella del Ecuador
Corporación GFP
Pluspetrol
Fadesa
Generali
LATAM Airlines
Work highlights
Advised Eurofish on a claim presented before the SRI in relation to a transfer pricing adjustment in transactions undertaken by the company amounting to approximately $6.3m (plus interest).
Advised Banco Guayaquil on a lawsuit concerning the refund of an overpayment for an amount of $2.3m (plus interest).
Advised Zaimella with regards to the signing of an investment protection agreement (IPA) for approximately $22m.
Robalino
remains firmly established as a leader in the banking and finance space following its separation from the
Ferrere
network in December 2020, maintaining its active role in a range of high-profile matters. With a focus on cross-border transactions, the team acts for domestic and international actors in bank lending, capital markets matters, project financings, bond offerings, secured and unsecured loan arrangements, and debt restructurings. Leading these endeavours,
Jesús Beltrán 
(a former Bank of America General Counsel) is noted for his experience in multi-jurisdictional investment banking and strategic transactional work. Among recent highlights, the practice advised IDB as an investor, in relation to a $50m 'sustainable' bond to be issued by Produbanco for the financing of social/green projects that meet the relevant criteria – a first of its kind in Ecuador. Beltrán can also call on significant strength at senior associate level, including
Belen Jaramillo
(insurance and fintech), financial and corporate transactional specialists
Daniel Peré
and
Juan Bernando Guarderas
. Since research concluded, the September 2022 departure of Beltrán has seen the firm hire
Carol Riofrio
as counsel and director of the banking practice. Riofrio's in-house experience includes stints at Banco Pichincha, Banco Internacional and -most recently- as GC at Banco Finca (Ecuador); she is also known for her role in promoting the development of microcredit operations in the country.
Testimonials
'They are very technical, with their practice aimed at providing solutions and simplifying processes. They have extensive knowledge of banking and finance legislation and their experience in similar transactions is very useful.'
'Breadth of services; partners who 'get' into the business; staff availability and access.'
'The team is very quick to respond to concerns, is highly knowledgeable about banks and is experienced dealing with regulatory authorities.'
'We have managed to consolidate a very respectful and cordial relationship, and they act firmly and respectfully in negotiations with third parties in which they represent us.'
'They are up-to-date in technology and the fact that they work mainly online and not in person has not affected the quality or agility of their services.'
'The response and speed of its services.'
Key clients
IDB Invest
US International Development Finance Corporation
Banco Guayaquil
Assicurazioni Generali
Banco del Austro
Bank of America
Banco ProCredit
Nord Anglia Education
Proparco
Corporación Interamericana para el Financiamiento de Infraestructura
Work highlights
Acted as counsel to IDB Invest in various projects throughout the year.
Acted as counsel to the United States International Development Finance Corporation in various cases for millions of dollars throughout the year.
Advised Banco del Austro on the establishment of -and first issuance from- its diversified payment rights securitisation program, based on flows derived from foreign remittances.
Since its departure from the Ferrere network in January 2021,
Robalino
has consolidates its position as an independent firm at the forefront of the Ecuadorian market. In the competition segment it fields a team that has '
deep technical knowledge
' in a range of litigation, pre-merger control and unfair competition matters. Leading the team is '
strategic
' litigator
Daniel Robalino
, hwo has experience acting before the Ecuadorian Competition Authority and expertise in merger control and regulatory issues. He frequently works in conjunction with special counsel
Fausto Alvarado
(the first Competition Undersecretary of the Ministry of Industry and Commerce), who is noted for his work on an array of competition policy matters across Latin America. Counsel
Sebastián Saa
moved to
Spingarn
 in June 2021.
Testimonials
'Technical depth, frankness in their opinions, strategic vision, and risk analysis.'
'An outstanding job.'
'Daniel Robalino, excellent technician, strategic.'
'The lawyers are specialists in different branches, which makes the answers concise and fast. Robalino's work is extensive, including from the beginning of the consultation, negotiation, and billing process.'
'The service is personalized and efficient.'
'Daniel Robalino is an excellent professional.'
'They are good at what they do, they know your needs and your business, answering any questions and helping you achieve what you need. They also take great consideration regarding the risk you can take.'
'They know the area in which they work, they have a lot of experience and it is evident that they are constantly training.'
Key clients
Toyota
Iberia
Femsa Comercio
Cargill
Delivery Hero
3M
Carlson Wagonlit Travel
Alicorp
La Fabril
Grupo Orbis
Work highlights
Advised and represented Iberia Airlines in the merger control process for the acquisition of Air Europa Airlines (Ecuadorian branch) including the negotiation of structural and behavioral remedies with the regulator; value  €500m.
Advised Omni Invest in the pre-merger control process filled before the Superintendence of Market Power Control, related to the $27.4m acquisition of Tababela Cargo Center Tabacarcen.
Now operating from offices in Quito, Guayaquil, Manta, Machala and -since November 2021- Cuenca,
Robalino
continues to grow its participation in a range of complex corporate, commercial, and M&A matters. Clients highlight the team's '
level of commitment and attention to detail by the partners
', '
agility in response
' and '
excellent attention to and follow-up on the topics
', suggesting the lawyers '
become more than advisors, a true partner
'. The practice group -over 30-strong and including six partners- is a near-constant presence in significant transactions in the market; recent matters include acting for the shareholders of Avesca on the company's sale to Pronaca, via a seller's financing scheme. The advisory was co-led by
Martín Pallares Sevilla
 and
Jesús Beltrán
, who also jointly lead the corporate and M&A practice; both have extensive experience in the full range of corporate transactional matters, including private equity projects. Other key members of the team include senior partner
Javier Robalino
, whose multifaceted practice takes in high-end M&A work; and -heading up the Guayaquil office-
Ernesto Weisson
, who is recommended for his work on restructurings and joint ventures. At associate level, senior
Juan Bernando Guarderas
and
Daniel Peré
are key contacts for corporate and transactional matters. Since the conclusion of research, Beltran and Guaderas have left the firm for
Bustamante Fabara
(effective as of September 2022), as have Weisson and Peré, the following month, the latter pair moving to
Deloitte
.
Testimonials
'Good people management.'
'The level of commitment and attention to detail by the partners assigned to the transaction. The use of multidisciplinary resources to address technical issues and the ability to effectively use legal resources to achieve business objectives.'
'Martín Pallares Sevilla: Technical knowledge and business vision.'
'Always available, a lot of experience in the Ecuadorian market, flexibility and good understanding of the client's WoW, their business needs.'
'A lot of agility in response, that is greatly appreciated, especially in the face of scenarios where there is little time to achieve very specific objectives in such complicated times with the pandemic, travel and the impossibility of holding face-to-face meetings.'
'Excellent attention and follow-up to the topics. They become more than advisors a true partner, key to the company for the opening of a new market.'
'Robalino as a firm has given us an outstanding legal counselling in our recent M&A transactions. The expertise the firm has in terms of due diligence processes, and SHA/SPA contracts has given us great results in closing our deals without any contingencies nor unplanned consequences.'
'The firms as a whole is a great firm but we should give credit to Martín Pallares Sevilla for his SHA/SPA expertise.'
Key clients
Socofar
FEMSA
La Fabril
3M
Bomi Group
Omni Invest Omninvest
Kimberly Clark
H&M
Cargill
Kushki
Colgate
Work highlights
Advised Avesca's shareholders in its sale to egg producer and incubator Pronaca via a sellers' finance scheme.
Advised Agroapoyo's shareholders in the sale and share swap of shares to Californian company Barnana Snacks.
Advised Ufinet in the purchase of a majority stake in Negocios y Telefonía Nedetel, a top three wholesale player in the country.
Robalino
's '
extensive experience
' ensures it retains its place as one of the prominent firms in Ecuador for disputes matters. With a broad and sophisticated offering, the practice is active in complex local (administrative and judicial) and cross-border litigation, local and international arbitration, expropriation cases and mediation, Managing partner
Javier Robalino
(currently first Vice-President of Ecuadorian chapter of the ICC Arbitration Commission) is highly active in investment and commercial arbitral disputes before panels constituted under ICSID, UNCITRAL, IACAC and ICC rules. He co-leads the practice alongside
Luis Carlos Fernández
, an expert on civil, commercial and labour litigation cases. Also from the senior associate ranks:
Verónica Arroyo
is regarded as doing an '
exceptional job
' in investment arbitration cases; and
Emilio Aguayo
(local litigation concerning regulatory, tax, labour, civil and commercial disputes), heads up the litigation practice in the Guayaquil office. However, former associate
Gonzalo Santillán
moved to Ecuador's Superintendencia de Bancos in April 2022; while seniors
María Teresa Borja
,
Esteban Baquero
and 
Juan Carlos Darquea
all exited in October 2022.
Since publication
, the firm has hired
Cristina Viteri
, an administrative law and dispute resolution specialist, from
Heka Law Firm
– effective as of November 2022.
Practice head(s):
Javier Robalino Orellana; Luis Carlos Fernandez; María Teresa Borja
Testimonials
'It is a robust team, with extensive experience in various areas of law. They provide an adequate and timely service.'
'I highlight the participation of María Verónica Arroyo, who as the firm's point of contact with our company has done an exceptional job in managing the relationship and our various needs.'
'The continuous work of Gonzalo Santillán, who gives a correct and complete follow-up to the activities carried out.'
Key clients
CNH Industrial Brasil
CNHI International
Banco de Guayaquil
Carlson Wagonlit Travel
Uber Technologies
Worley International Services
Hyundai Engineering and Construction
Ufinet Ecuador
Generali Ecuador Compañía de Seguros
SK Engineering and Construction
Junefield Gold Investment
Robalino
has established itself as one of the leaders in the energy and natural resources sector over the last few years, consistently acting for high-profile clients in the renewables, mining, and oil-and-gas sectors, and earning a strong reputation for its handling of project finance matters, M&A and the structuring of projects. The team is jointly led by
Andrés Donoso
, who is active in structuring for oil and mining projects;
Rafael Valdivieso
, whose practice centres on oil-and-gas matters; and
Javier Robalino
, who has a long established reputation for both his transactional and contentious work. Recent highlights saw the team act for Frontera Energy on gaining approval of its environmental licenses so as to begin exploratory drilling. However, since research concluded, Valdivieso has left the firm, taking specialist former seniors
Gustavo Almeida
and
Bruno Pesantes
with him – effective as of September 2022.
Practice head(s):
Andrés Donoso; Javier Robalino
Testimonials
'They offer creative solutions and continuous availability to attend to urgent legal matters.'
'Excellent attitude and customer service, even in urgent matters and tight response times.'
Key clients
Solaris Resources
EnergyLíder
Frontera Energy
Total Eren
World Bank Group
Orion Energy
World Fuel Services
Gran Tierra Energy
Schlumberger
Pluspetrol
Work highlights
Supported Solaris Resources -through its local entity Lowell Minerals- on its exploratory mining campaign, involving over $60m of investment in 2021.
Advised Frontera Energy throughout the discovery of oil reserves at its first exploratory well.
Advised Schlumberger on investments -through its different entities Schlumberger del Ecuador, Consorcio Shushufindi and Shaya Ecuador- totalling $384m.
Robalino
acts for high-profile domestic and foreign clients on a broad range of labour and employment matters, playing a particularly active role in mediation hearings and inspections brought by the Ministry of Labour. Led by
Luis Carlos Fernández
and senior associate
Esteban Baquero
 , who both have experience in complex labour proceedings, the team additionally advises on the labour aspects of corporate transactions, and also handles internal labour policies and contracts. Noted for his active role in employment matters in Guayaquil,
Ernesto Weisson
is another key member of the team. However, since the conclusion of research, Baquero has departed for
Pérez Bustamante & Ponce
, while Weisson has moved to Deloitte, effective September and October 2022, respectively.
Practice head(s):
Luis Carlos Fernández; Esteban Baquero Correa
Testimonials
'Always willing to go beyond the expectations of the client.'
'Esteban Baquero provides expertise and creative ideas to solve problems.'
Key clients
Inepaca
Colour Republic
Transmarina
Schlumberger del Ecuador
Seafman
Corporación Grupo Fybeca
H&M
Grupo Vilaseca
Bomi Group
Eurofish
Electrolux
Ufinet
Work highlights
Advised tuna fishing company Inepaca on multiple labour cases claiming right to severance payments.
Advised Colour Republic on the mitigation and elimination of labour contingencies arising from the acquistion of two farms.
Acted on behalf of Eurofish in the negotiation of its 2nd collective bargaining agreement.
Robalino
's IP practice specialises in the defence of domestic and international clients in connection with trade mark oppositions; associate practice director of the IP, life sciences, and personal data protection practices,
Pedro Córdova
 , is the key contact.
Robalino >
Firm Profile
Robalino Abogados, leaders in our sector, constantly evolving and preparing for the future.
We are a specialized team consisting of lawyers and consultants, constantly seeking to innovate and be on the forefront of new legal and consulting trends.
Currently we have a multi-disciplinary group of more than 220 highly-qualified team members, that includes more than 90 lawyers and more than 80 consultants, to meet the needs of a demanding local and international market.
Our past experience is just the beginning. Our vision is set on new horizons, new markets, and new challenges. We evolve and innovate to continue adapting ourselves to the needs of our ever-changing world.
We strive to be strategic, long-term advisors and "partners" in a safe and trusting environment, intimately understanding the particularities of the industries and businesses of our clients. We customize our tools and systems, using new cutting-edge technologies to allow us to remain leaders in providing professional services, that has local and international experience and recognition.
We also collaborate with, and contribute to, the community by supporting different pro bono initiatives.
We continue to grow, our offices are now in five of the most important cities in Ecuador, becoming the Firm with the largest presence in the country.
The majority of the firm's lawyers are based in Quito, but the firm also has a sizeable headcount in Guayaquil, where we compete with the most established local rivals. The firm's presence in the port city of Manta helps to cater to clients in Ecuador's important fishing industry while a team in the office of Machala (in El Oro province) is set to work with the local agribusiness and mining companies. This year we launched an office in the city of Cuenca (Azuay province), well known for its industrial sector, tourism, mining, imports, and exports among others.
Main Areas of Practice
Arbitration and Mediation: Our professionals are widely recognized locally and regionally due to the design and implementation of creative, effective, and practical strategies based on their vast knowledge in applying alternative dispute resolution methods.
Competition: ROBALINO has significant experience in Competition Law, having advised local and international clients on a wide range of issues regarding free competition and unfair competition.
Corporate: The corporate area at ROBALINO provides consulting to local and multinational companies on a variety of issues. The situations that our Corporate team specializes in includes daily corporate operations, structuring and implementing complex transactions, and efficiently managing extraordinary circumstances.
Energy & Natural Resources: For several years, we have represented the largest national and foreign companies in the oil, mining and energy sectors. We advise oil and gas companies in negotiating, structuring, developing and financing upstream, midstream and downstream hydrocarbons projects. We have an intimate knowledge of these areas and their mechanisms, leading to effective results for our clients.
Intellectual Property: We provide consulting services to local and international companies in different industries. We constantly monitor different trademarks, and identify intangible assets that require additional protection. Likewise, our team has advised several companies on their creations and inventions, providing them with legal defense in situations that merit it, safeguarding the interests of our clients.
Labor: ROBALINO has a team of more than ten highly experienced in labor law and labor litigation. Our team members also specialize in other areas of Law, allowing them provide comprehensive consulting services and key insights to our clients.
The Labor area of ROBALINO provides consulting services to local and international companies on different labor-related issues.
Life Sciences: ROBALINO has an experienced team of professionals, including lawyers, engineers, biochemists and others, which provides creative solutions to issues arising when obtaining permits, registrations, and notifications required by the corresponding authorities
Litigation: The Litigation area of ROBALINO provides its clients with effective solutions to any dispute, accompanying and advising them throughout the litigation process. The area has very high conflict-resolution success rates.
The firm has significant experience in civil, commercial, labor, and administrative litigation processes with a highly relevant success rate.
Mergers & Acquisitions: ROBALINO provides consulting services to local, multinational, and multilateral organization, as well as small and medium enterprises, entrepreneurs, and financial advisors in complex corporate transactions, calling on our vast experience on a local, regional and international level in all business segments.
Personal Data Protection: ROBALINO is a pioneer in the defense and protection of personal data in Ecuador, providing consulting services to large multinationals for their businesses in the country. We have performed several Data Protection audits for companies that have requested this service to fulfill international laws and guidelines.
Real Estate: ROBALINO has a long-standing and widely recognized reputation in real estate law both inside Ecuador and around Latin America. The Real Estate area consists of more than eight highly-experienced lawyers who have participated in the region's most relevant operations in recent years
Tax: The Tax area of ROBALINO provides consulting services to local and foreign companies on meeting tax obligations, and designing and implementing efficient tax structures under the current law.
The Tax area of ROBALINO actively participated in structuring and undertaking different fiscal transactions and structures that require highly specialized tax knowledge and expertise. This includes negotiations, asset acquisition, project financing, price analyses, and leveraging tax benefits for different initiatives.
Offices
We continue to grow, our offices are now in five of the most important cities in Ecuador, becoming the Firm with the largest presence in the country. We have offices in Quito, Guayaquil, Manta, Machala and Cuenca.