Firm Profile > VLM and Partners > Baku, Azerbaijan
VLM and Partners
Offices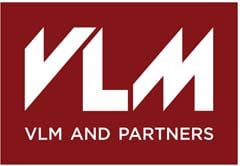 VLM and Partners
Hyatt International Center
Hyatt Tower 2, 6th Floor
8 Izmir Street
AZ 1065
Azerbaijan
VLM and Partners >
Firm Profile
VLM and Partners ("VLM") is a dynamic law firm, specialized in a variety of legal disciplines. By working with our exceptionally talented team of lawyers, our clients achieve remarkable results. VLM speaks English, Russian, Turkish, Italian and Azerbaijani. We keep simple and excellent.
VLM combines the experience of lawyers dealing with international and local corporates in many years. Our ambition is to operate with very standards, quality and ethics as a major international law firm does.
VLM focuses on corporate and M&A, contracts, commercial, corporate fraud investigation, criminal, litigation, banking, project finance, Public Private Partnership, energy, tax and employment matters. Our lawyers successfully advice on numerous complex transactions and high-profile matters involving major local and international companies that operate in a wide range of business sectors (energy and natural resources, capital markets, construction, FMCG, retail, pharma, etc.). Our lawyers and consultants are graduates of the world known leading universities and bring a deep knowledge and experience coming from international consultancy firms and foreign expertise.
Besides, we are one of the few law firms in Azerbaijan having unique experience in project finance, business reorganizations, alternative energy, IP matters and consumer markets.
Efficiency, quality and value creation are the moving features in all the assignments we are engaged in. To our clients we are more than trusted advisors, we are dedicated to building long-term collaborative relationships rooted in a deep understanding of what our clients' strategic objectives and success require. Each of VLM specialists is a high level professional in a particular area of law and knows all the complexities of specific category of cases to ensure the fastest and most beneficial result for our clients. By applying the legal, tax and finance knowledge as well as the local and international practices our lawyers can effectively tackle the most challenging legal transactions and matters. In a way, we are a perfect combination of local and international practices.
Delivering distant consultations, providing information and communicating with our clients via new technological services ensures operational efficiency, convenience and security for our clients. We are always in touch and ready to provide information on and support for any case our clients may have.
Staff Figures
Partner : 1 Senior Legal Associate : 2 Legal Associate : 3 Junior Associate : 1
Languages
English Russian Turkish Italian Azerbaijani
Memberships
Association of International Petroleum Negotiators (AIPN) IFLR
Client Testimonials
CLIENT: Baris Altiparmak
COMPANY/FIRM: TEKFEN
TESTIMONIAL: Vugar Mammadov has been a valued legal adviser of our Azerbaijan operations for long time. Vugar has an open, responsible, erudite and business-friendly team and what makes this team unique is their sense of availability for immedite respone. In addition to the depth knowledge and qualification in local law, including local legislation, VLM team has ability to find creative and lawful way of solving of challenges. We are impressed by VLM's assistance in doing business.
---
CLIENT: Azer Shiraliyev
COMPANY/FIRM: FRYDAY LLC
TESTIMONIAL: As the owners of one of the biggest fast-food channels, we are extremely delighted to cooperate with VLM and Partners. We have worked together on structural issues and creating different form of agreements. Furthermore, as online seller, we are sure that VLM and Partners is the best firm to ask an advice in e-commerce matters.
---
CLIENT: Mansur Mammadov
COMPANY/FIRM: Plato Capital and Co. Investment Company
TESTIMONIAL: We would like to express our sincere gratitude towards VLM and Partners and Vugar, as they have dealt with almost all aspects of making our company even stronger. From establishing the corporate structure of the company to the matters related to the deals, VLM and Partners demonstrated utmost professionalism in tackling all challenges.
---
CLIENT: Fariz Ahmadov
COMPANY/FIRM: MOORE AZERBAIJAN
TESTIMONIAL: VLM and Partners delivered its services via confronting the legal aspects of various projects, which we are extremely satisfied with. VLM's criteria, such as high-quality service, promptness and being trusted are something we really appreciate and consider.
---
CLIENT: Shamsi Akhundov
COMPANY/FIRM: FASTTECH LLC
TESTIMONIAL: VLM and Partners assisted us in too many things… from creating from scratch and establishing the legal structure of our business to obtaining of all required licenses and permissions. Owing to a solid legal establishment, our business has quickly soared in our area of activity with zero risk. Big thanks go to VLM and Partners.
---
CLIENT: Anar Bayramov
COMPANY/FIRM: FRUITCOURT LLC
TESTIMONIAL: VLM and Partners is the great law firm to cooperate for contracts law, customs and tax issues, litigation and investment law. They are a big asset for an agricultural company and highly recommended.
---
CLIENT: Eivaz Mirzoyev
COMPANY/FIRM: MST LLC
TESTIMONIAL:  Our experience with Vugar Mammadov and his team has been exceptional. VLM is a trustworthy and professional team of lawyers that always assist our company through tedious corporate matters with an exquisite attitude.  VLM associates are always available to guide and provide prompt clarity of situations in a timely manner.  Excellent legal skills, high-quality service and individual approach to each arising case are the qualities that maintain our cooperation with VLM and Partners strong and stable. Highly recommended!
---
CLIENT: Tetiana Krimchenko
COMPANY/FIRM: IDS BORJOMI INTERNATIONAL
TESTIMONIAL: VLM and Partners is distinguished by the high proficiency level of rendered services and the diligent attitude of its lawyers toward the clients' individual cases.  VLM mainly assisted us in handling the process of reviewing and applying labor law provisions and drafting large-scale legal documents.  Despite the remote provision of legal services, VLM has established itself as an outstanding team of professionals with a remarkable client care, a responsible approach and excellent cooperation skills.  We are absolutely content to have an opportunity to work with qualified and reliable lawyers of VLM and Partners.
---
CLIENT: Ignacio Gomez
COMPANY/FIRM: Thales International Western Countries B.V.
TESTIMONIAL: VLM and Partners have been key in supporting our Company in Azerbaijan, providing valuable services in different areas such as Corporate Law, Labour Law and Tax matters. Thanks to their continuous support and customer-oriented solutions, we can focus in our core business being sure that the legal aspects of our presence in Azerbaijan are well under control.
Diversity
VLM and Partners is committed to pursue of values such as diversity encompassing various directions including gender, race, political belief, geography and other protected classes.
Two thirds of our staff are women. This actively demonstrates that gender has never been an issue open for discussion while hiring employees.
We are glad that our team originates from different geographical places and nations, might have different life values and political beliefs depending on the geographic areas and group they come from. This factor enriches our line of sight in communicating with clients.
We pursue principles of diversity in all angles of our activities. Clients and vendors with different backgrounds, disregarding their political or religious beliefs, sexual orientation, gender, the geographical location they come from (including nationality) are welcomed by our firm.
VLM and Partners, as a firm places an extreme importance to the matters of equal pay to its employees from different races, religions, genders, sexual orientations and other diversities.
Interviews
Vugar Mammadov, Managing Partner
The Managing Partner, Vugar Mammadov explains how the firm is adapting to clients' changing needs.
What do you see as the main points that differentiate VLM and Partners from your competitors?
Our ambition in any assignment we are engaged in is efficiency, quality and creating a value. Having said this, we are more than trusted advisors, we go into the deepness of the client business model, understand what their needs are and solve the questions to the best of the client business.
We have hired the most capable lawyers having local and international practice, owning also tax and finance backgrounds. This helps us to advise in most challenging transactions and matters by applying our legal, tax and finance knowledge and understanding of local and international practices. In a way, we are perfect combination of local and international practices.
Some clients conduct business globally, where handling cross-border transactions are required. Where required, we are eager to engage our partner firms from other jurisdictions to give the clients reliable legal solutions from single hand.
Our key areas of expertise include contract law, commercial and corporates, M&A and joint ventures, capital markets, employment and dispute resolutions. Besides, we are one of the few law firms in Azerbaijan having unique experience in project finance, business reorganizations, alternative energy, IP matters and consumer markets.
Last but not least, our motto that we keep simple and excellent is among the main points distinguishing us.
Which practices do you see growing in the next 12 months? What are the drivers behind that?
Certainly, oil and gas, construction, corporate and commercial laws, taxes and litigation will remain among the main topics in the country.
Recent reforms in the country as well as developments in the region make us to expect that in the next 12 months investment law, project finance, alternative energy, consumer law and IP practices will grow. We have been already approached for several significant opportunities in these spheres.
In addition to the traditional legal services, I believe services such as alternative dispute resolutions, data protection, internal and fraud investigations, AML reviews will be in great demand. Nowadays everything is moving at an incredible speed. Unlike previous decades, the knowledge and experience of a year ago can now be considered outdated, and more non-traditional legal services would be required. Consequently, it is necessary to monitor the development of the business regularly and be ready to offer more innovative legal services.
What's the main change you've made in the firm that will benefit clients?
Since distant and contactless work has become our new reality, our firm chose to apply fresh principles to its day-to-day life. Thus, video meetings replace most of office gatherings that protect clients from COVID-19 threat as well as allow to save their time at the traffic.
During the ongoing pandemics, VLM and Partners keeps its clients up to date of all the information regarding the fast-changing regulations and rules announced by the government.
Furthermore, we have changed our policy of storing data of clients. Thus, we use secured cloud systems, which allow our team members to work remotely as well as share information with the clients in an easy, safe and simple manner. In addition to the data security and simplicity matters, this helps us to use less paper and protect the environment by this way.
Is technology changing the way you interact with your clients, and the services you can provide them?
We tend to use communication applications such as ZOOM, Skype, Microsoft To Do, WhatsApp calls as well as clouds in order to contact with clients and our team members, which help the processes to take place faster and more secure in terms of pandemics concerns.
Can you give us a practical example of how you have helped a client to add value to their business?
We manage the legal affairs of our client in Turkey, Malta, and the Netherlands by coordinating with law firms in these countries. This allows the client cutting its energy and time costs to work with the lawyers in different jurisdictions and focusing on its primary business.
We prepared tax and legal guidance for a local company doing international marketing services to make sure they comply with local tax and legal requirements in their services.
We were able to convince our client and the other party to sign a settlement agreement in a court case. By doing so the client first of all satisfied the significant part of its claims, also saved time and financial costs to be incurred during the litigation process.
Another example that I feel proud to state is that we were able to solve a complicated trademark dispute. Thus, we secured the client from huge damages by proving that the same trademark purchased before the client was not valid.
Are clients looking for stability and strategic direction from their law firms – where do you see the firm in three years' time?
Absolutely. Stability and strategic direction are two most requested factors for clients in choosing their law firm.
A quote in a famous novel is that "My dear, here we must run as fast as we can, just to stay in place. And if you wish to go anywhere you must run twice as fast as that." Having said above of my interview that efficiency, quality and adding values are our red-lines, we will move twice as fast as we are to be on top of stability and strategic direction.
Relying on my team and vision, I believe that in three years we will be among the top professional firms in the legal market. The way to do this is through constant improvement in all directions, offering innovative services and solutions, working with the best employees, networking and cooperating with international law firms.
Top Tier Firm Rankings
Firm Rankings