VLM and Partners > Baku, Azerbaijan > Firm Profile
VLM and Partners
Offices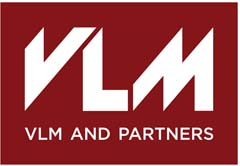 VLM and Partners
Hyatt International Center
Hyatt Tower 2, 6th Floor
8 Izmir Street
AZ 1065
Azerbaijan
VLM and Partners > The Legal 500
Rankings
VLM and Partners
handles complex transactions involving local and international clients operating in sectors including energy and natural resources, banking, education, construction, FMCG, retail and healthcare. The team's areas of expertise include commercial, corporate and M&A, banking and finance, employment, tax, dispute resolution and PPP. Managing partner
Vugar Mammadov
heads the practice.
Other key lawyers:
Vusala Babayeva-Nazirli; Ismayil Aliyev
VLM and Partners >
Firm Profile
VLM and Partners is a dynamic law firm specialized in various legal disciplines. By working with our exceptionally talented lawyers, our clients achieve remarkable results.
Our lawyers and consultants are graduates of the world's known leading universities and bring deep knowledge and experience from global consulting firms and foreign expertise. Our ambition is to operate with standards, quality, and ethics as a major global law firm does. We speak English, Russian, Turkish, German, French, Italian, and Azerbaijani.
VLM focuses on corporate and M&A, contracts, commercial, banking, project finance, Public-Private Partnership, energy, tax, employment matters and dispute settlement. Our lawyers successfully advise on numerous complex transactions and high-profile cases involving major local and international clients that operate in a wide range of business sectors (energy and natural resources, capital markets, construction, FMCG, retail, pharma, etc.).
Besides, we are the firm with unique experience in investment protection, currency and banking regulations, business reorganizations, alternative energy, IP matters, and consumer markets.
Efficiency, quality, and value creation are the moving features in all the assignments we are engaged in. We are more than trusted advisors; we are dedicated to building long-term collaborative relationships rooted in a deep understanding of what our client's strategic objectives and success require. Each of the VLM specialists is a high-level professional in a particular area of law and knows all the complexities of a specific category of cases to ensure the fastest and most beneficial result for our clients. Our lawyers can effectively tackle the most challenging legal transactions and matters by applying legal, tax, and finance knowledge and local and international practices. In a way, we are a perfect combination of local and international practices.
In addition to the quality assurance of our services, we provide our customers with professional indemnity insurance (PII) for our professional services.
We are always in touch and ready to provide information and support for any case our clients may have.
Staff Figures
Managing Partner : 1 Senior Legal Associate : 2 Associate : 4 Attorney : 1 Senior Tax Associate : 1 Tax Associate : 2
Languages
English Russian Turkish German French Italian Azerbaijani
Memberships
IFLR1000 AmCham Azerbaijan Shenzhen Court of International Arbitration (SCIA) The Association of International Petroleum Negotiators (AIPN) Bar Association of Azerbaijan
Client Testimonials
CLIENT: Mansur Mammadov
COMPANY/FIRM: Plato Capital and Co. Investment Company
TESTIMONIAL: We want to express our sincere gratitude towards VLM and Partners, and Vugar, as they have dealt with almost all aspects of making our company even stronger. VLM and Partners demonstrated utmost professionalism in tackling all challenges, from establishing the company's corporate structure to the matters related to the deals.
---
CLIENT: Tetiana Krimchenko
COMPANY/FIRM: IDS BORJOMI INTERNATIONAL
TESTIMONIAL: VLM and Partners is distinguished by the high proficiency level of rendered services and the diligent attitude of its lawyers toward the clients' individual cases. VLM mainly assisted us in handling the process of reviewing and applying labor law provisions and drafting large-scale legal documents. VLM has established itself as an outstanding team of professionals with exceptional client care, a responsible approach, and excellent cooperation skills despite the remote provision of legal services. We are absolutely content to have an opportunity to work with qualified and reliable lawyers of VLM and Partners.
---
CLIENT: Azer Shiraliyev
COMPANY/FIRM: FRYDAY LLC
TESTIMONIAL: As the owners of one of the biggest fast-food channels, we are incredibly delighted to cooperate with VLM and Partners. We have worked together on structural issues and created different forms of agreements. Furthermore, as online sellers, we are sure that VLM and Partners is the best firm to seek advice in e-commerce matters.
---
CLIENT: Ignacio Gomez
COMPANY/FIRM: Thales International Western Countries B.V.
TESTIMONIAL: VLM and Partners have been essential in supporting our Company in Azerbaijan, providing valuable services in different areas such as Corporate Law, Labour Law, and Tax matters. Thanks to their continuous support and customer-oriented solutions, we can focus on our core business, ensuring that the legal aspects of our presence in Azerbaijan are well under control.
---
CLIENT: Azer Allahverdiyev
COMPANY/FIRM: Ismayilli Wine
TESTIMONIAL: VLM has done a marvelous job in such a short period, which helped us achieve our goals timely. The efficiency of their actions and the ability to foresee possible issues that could appear along the process played a significant role in overcoming the barriers swiftly. The contact between VLM and us was sustained perfectly for the sequence of the whole procedure. As a client, our satisfaction with the legal service rendered is beyond ultimate.
---
CLIENT: Fariz Ahmadov
COMPANY/FIRM: MOORE AZERBAIJAN
TESTIMONIAL: VLM and Partners delivered its services by confronting the legal aspects of various projects, which we are delighted with. VLM's criteria, such as high-quality service, promptness, and being trusted, are something we appreciate and consider.
---
CLIENT: Baris Altiparmak
COMPANY/FIRM: TEKFEN
TESTIMONIAL: Vugar Mammadov has been a valued legal adviser to our Azerbaijan operations for a long time. Vugar has an open, responsible, erudite, and business-friendly team and what makes this team unique is their sense of availability for immediate response. VLM team has the depth of knowledge and qualification in local law and can find creative and lawful ways of solving challenges. We are impressed by VLM's assistance in doing business.
---
CLIENT: Eivaz Mirzoyev
COMPANY/FIRM: MST LLC
TESTIMONIAL: Our experience with Vugar Mammadov and his team has been exceptional. VLM is a trustworthy and professional team of lawyers that always assist our company through tedious corporate matters with an exquisite attitude. VLM associates are always available to guide and provide prompt clarity of situations on time. Excellent legal skills, high-quality service, and individual approach to each case are qualities that keep our cooperation with VLM and Partners solid and stable — highly recommended!
---
CLIENT: Shamsi Akhundov
COMPANY/FIRM: FASTTECH LLC
TESTIMONIAL: VLM and Partners assisted us in too many things… from creating from scratch and establishing our business's legal structure to obtaining all required licenses and permissions. Our company has quickly soared in our activity area with zero risk due to a solid legal establishment. Big thanks go to VLM and Partners.
---
CLIENT: Anar Bayramov
COMPANY/FIRM: FRUITCOURT LLC
TESTIMONIAL: VLM and Partners is an excellent law firm to cooperate for contracts law, customs and tax issues, litigation, and investment law. They are a significant asset for an agricultural company and are highly recommended.
Diversity
VLM and Partners is committed to pursuing values such as diversity, encompassing a variety of destinations, including gender, race, age, political beliefs, geography, religious affiliation, national origin, sexual orientation, and other protected classes. We can firmly state that none of these attributes play a role in our recruitment and hiring decisions or our choice of partners and clients.
As indicated in our Code of Conduct: "We have expectations about how we deal with one another, and certain types of behavior are not acceptable at VLM. It includes harassment, discrimination, and bullying, bystander responsibilities, how concerns or complaints may be raised and dealt with, and consequences for breaches. VLM takes inappropriate conduct seriously, and everyone is required to be familiar with our workplace expectations, including as outlined in this Conduct."
We are proud that two-thirds of our staff are women. It demonstrates that gender has never been an issue open for discussion while hiring employees.
We are glad that our team originates from different geographical places, and nations might have different life values and political beliefs depending on the geographic areas and groups they come from. This factor enriches our line of sight in communicating with clients.
We are also pleased to note that we give law students and young graduates a chance to work with experienced professionals through our internship programs. We get extra motivation seeing that we help the younger generation at the beginning of their careers, contribute to their future, and allow them to learn from our experience.
VLM and Partners, as a firm, places extreme importance on the matters of equal pay to its employees from different races, religions, genders, sexual orientations, and other diversities.
International capabilities
VLM and Partners is a law firm based in Baku, Azerbaijan, providing full legal and consulting support to local and international companies and individuals. We work worldwide, guarantee the quality and confidentiality of our services, and offer an individual approach to each task assigned to us.
We keep simple and excellent. By working with us, you will understand the principle of our work and the depth of our motto.
The clients
We always look forward to meeting and exceeding our clients' expectations and ensuring that each of our clients is satisfied with our work and the result, which is our joint success. The firm has worked with a wide range of clients all around the world, including:
Biggest Azerbaijani and foreign banks and investment companies;
Holding companies;
Trading companies;
Leading insurance companies;
Aerospace company;
Oil and Gas companies;
Agriculture companies;
Biggest fast-food company;
Food and Beverage manufacturing companies;
Azerbaijani design companies;
Luxury retail companies;
Construction companies;
The largest chain of confectionery stores in Azerbaijan, etc.
The Team
VLM is comprised of legal and tax professionals with deep international experience. Our team members have gained extensive experience in leading local companies and companies of countries such as the United Kingdom, Italy, and Turkey.
We present cases in English, Azerbaijani, Russian, and Turkish. In addition, our team members speak German, French and Italian languages.
We provide joint legal services with top foreign law firms.
The network
We have successfully represented the interests of our clients before the courts and arbitrations of various countries, including:
Switzerland
The United Kingdom
Dubai
Turkey
Slovenia
The Czech Republic
Russia
Latvia
Malta
Montenegro
Interviews
Vugar Mammadov, Managing Partner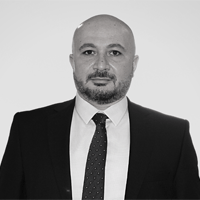 What do you see as the main points that differentiate VLM and Partners from your competitors?
VLM has built a reputation as a reliable partner, trusted by national and foreign clients in a fairly short time. Our well-established relationships with major law firms from various jurisdictions enable us to adopt the world's top lawyers' expertise and work as a cohesive team, providing the highest quality services in the national and international market.
We are one of the few law firms in Azerbaijan that are more internationally oriented. Additionally, some clients do business globally, where cross-border handling transactions are required. If necessary, we are eager to engage our partner firms from other jurisdictions to give the clients reliable legal solutions from a single hand. We, of course, cooperate with the client's foreign advisors, too, if a client is already working with them.
I cannot help but notice that VLM's biggest difference is its fantastic team. Our passion is new cases, big projects, and working with new clients. The main advantage of our team is that we are never afraid of challenges, always ready to innovate and look at each case in a different, creative way. We learn something every day, primarily from each other. In a sense, we are each other's main motivation and support, making us a very close-knit team.
On the most visible wall of our office is written: "Think outside the box." This motto is probably the most appropriate way to describe our team's mindset. We have big goals and make small but decisive steps towards them.
Which practices do you see growing in the next 12 months? What are the drivers behind that?
The key areas that could increase in the next 12 months are inward investment, IT and technology law, retail, agribusiness, litigation/arbitration, joint ventures, oil and gas, construction, corporate and commercial law, taxes, and litigation.
Recent global developments lead us to expect investment law, project finance, alternative energy, consumer law, and intellectual property practices to grow over the next 12 months. Indeed, we have received requests for several unique opportunities in these areas.
Beyond traditional legal services, I believe that alternative dispute resolution, data protection, internal and fraud investigations, and AML reviews will be in high demand. Everything is changing at an astonishing speed these days. In contrast to previous decades, the knowledge and expertise of a year ago can now be considered outdated and more unconventional legal services will be necessary. Hence, it is essential to follow business developments regularly and be willing to offer more innovative legal services.
What's the main change you've made in the firm that will benefit clients?
We have built strong collaborations on a national and international level. At the national level, we provide full legal and tax services. Talking about tax services, we have built a team with the leading tax professionals in our country. Specifically, for our due diligence projects, we have made solid cooperation with the best financial advisors in the country, so we deliver legal, tax, and financial due diligence projects as a bundle package.
One of our other differences in the national market is that in addition to the quality assurance of our services, we provide our clients with professional indemnity insurance for our professional services.
Further, since our team has grown considerably over the past few months, we have enlarged our workspace to create a comfortable environment for both our employees and clients.
Moreover, we have changed our policy of storing client data. So, we use secure cloud systems that allow our team members to work remotely and share information with clients in a simple, safe, and easy way. In addition to data security and simplicity matters, it helps us use less paper (which is very important nowadays, considering its shortage) and protect the environment.
Additionally, we have expanded the marketing strategy of our firm; thus, on our social networks, you can find the latest legal news, a variety of articles from our lawyers, projects, collaborations of our firm, etc.
Is technology changing the way you interact with your clients, and the services you can provide them?
With modern technology, our lives have definitely changed for the better. In some ways, two years ago, at the peak of the pandemic, technology was the light at the end of the tunnel for everyone, especially employees. Of course, as a consulting firm, we immediately started adapting to the new realities. These realities are now an integral part of our work, for which we are delighted. In addition to live meetings, we communicate online every day with our partners and clients worldwide through Zoom, Microsoft To Do, Skype, WhatsApp calls, etc. Thus, video meetings replace most office gatherings that allow our clients to save their time in traffic and us to work faster and more flexibly.
Can you give us a practical example of how you have helped a client to add value to their business?
Two of our recent works came to my mind at once.
Firstly, we were assisting the client in obtaining a new stamp (what is vital for the company's normal functioning), appointing a new director, and re-opening the closed bank accounts. Furthermore, we were helping the client detect the flaws in their day-to-day operations from a legal standpoint and purify their position before state officials. Thus, by submitting all the non-submitted tax declarations and calculating all the unfulfilled obligations (i.e., taxes, social payments) before the state, the wrongdoings shadowing the client's successful operations and high profile were identified, and adequate steps were taken for their elimination. We played an active role in the investigation procedures for the criminal case against the former director of the client, participated in the interrogation sessions of employees, and sustained the necessary contact with the General Prosecutor's Office.
Thus, the client's interests were protected before all state institutions, including courts, ministries, banks, and other governmental and non-governmental organizations.
Secondly, we are currently actively working on a state-level project, which I am sure will be very worthwhile. We participate in implementing the project mentioned above and contribute to strengthening the financial sustainability of vocational schools. In the frames of the above services, we fully manage the project, assist the client in developing the legal framework and drafting standard partnership agreements, which enhance the functionality of state vocational schools across the country.
Are clients looking for stability and strategic direction from their law firms – where do you see the firm in three years' time?
I once read: "Stability is an illusion. It means that there is no stability at all. In any process, there is always either development or degradation". Partly, I agree with that. I believe that stability should be only in the quality of the work. In the rest, there should certainly be changeability and development.
VLM is growing every day, and, as I said a year ago, I am more than sure that we will be among the leading professional firms in the legal market in three years. The way to achieve this is through continuous improvement in all directions, offering innovative services and solutions, working with the best employees, networking, and cooperating with international law firms, what we are successfully doing.