Shnitzer Gotlieb Samet & Co. > Ramat-Gan, Israel > Firm Profile
Shnitzer Gotlieb Samet & Co.
Offices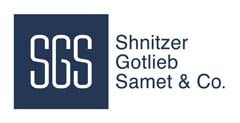 Shnitzer Gotlieb Samet & Co.
Gibor Sport Building 35th Floor
7 Menachem Begin Street
Ramat-Gan 5268102
Israel
Shnitzer Gotlieb Samet & Co. > The Legal 500
Rankings
Shnitzer Gotlieb Samet & Co.
continues to notch up a significant body of work in the capital markets sphere, particularly on behalf of manufacturing and real estate clients.
Dudu Ben Yaish
 leads the team.
Key clients
PIE SIAM LTD.
MENIF – FINANCIAL SERVICES LTD.
POLYRAM PLASTIC INDUSTRIES LTD.
HAMAT GROUP LTD.
PRASHKOVSKY INVESTMENTS AND CONSTRUCTION LTD.
G.WILLI-FOOD INTERNATIONAL LTD.
SHAGRIR GROUP VEHICLE SERVICES LTD.
MYDAS REAL ESTATE INVESTMENTS LTD.
NETANEL GROUP LTD.
BONEI HATICHON CIVIL ENGINEERING & INFRASTRUCTURES LTD.
ETGA GROUP LTD.
WILK TECHNOLOGIES LTD
TGI INFRASTRUCTURES LTD
LACHISH INDUSTRIES LTD.
EDRI-EL ISRAEL ASSETS LTD.
RANI ZIM SHOPPING CENTERS LTD.
Work highlights
Acted on the IPO of PIE SIAM LTD. debentures. The company is involved in the development, planning, acquisition and establishment of income-producing real estate in Israel, mainly in the hotels sector.
Acted on the process of splitting the activity of Netanel Group Ltd., in which the company is acting to separate its income-producing real estate activity from its entrepreneurial real estate activity.
Acted for Hamat during two acquisition transactions in various companies (share and activity), which led to an expansion of Hamat's business activity in the kitchen sector and kitchen accessories.
Shnitzer Gotlieb Samet & Co.
 is noted for its niche expertise in representing public sector entities, including government enterprises, in complex litigation. The team has particular strength in infrastructure-related matters and is co-led by
Nir Sabarov
.
Practice head(s):
Nir Sabarov; Nir Milshtein
Testimonials
'Nir Sabarov is a unique and very talented lawyer. He is heading the litigation department and yet is involved in each claim to the details. He is doing a remarkable job.'
'Nir Sabarov, is leading the team and is supported by the very talented Vered Gaifman-Klein.'
Key clients
Cross Israel Highway Ltd.
Water Desalination Administration (under the supervision of the Office of the State Attorney)
Jerusalem Light Rail
B.S.R. Group
United Sarona
BDO Israel
Agricultural Research Organization (Volcanic Centre) (under the supervision of the Office of the State Attorney)
Israel Land Authority (under the supervision of the Office of the State Attorney)
Israel's Ministry of Defence (under the supervision of the Office of the State Attorney)
Dr. Ram Wilner
Israel – Ministry of Housing
The Economical Company of Rishon Lezion Ltd.
One Samba
Smet Groundwater Technics
The Republic of France
Work highlights
Representation of Cross Israel Ltd. (a government company) in a complex and high-stakes arbitration (over billion ILS) against Shapir Engineering Cross Israel North Ltd., the concessionaire of the North highway 6 B.O.T. project.
Representation of the Water Desalination Administration in two high-stakes and complex arbitration proceedings against the concessionaires in front of former Supreme Court Justices forum.
Regularly representing  BSR Real Estate, a leading company in Israel in the field of purchase groups, in a large number of related disputes.
Shnitzer Gotlieb Samet & Co. >
Firm Profile
Shnitzer, Gotlieb, Samet & Co. (SGS LAW) is one of Israel's leading civil-commercial law firms. The lawyers employed in the various departments represent entities and companies from the business and the public sectors.
The firm's clientele includes leading corporations in Israel and abroad, public traded companies in Israel and abroad, government companies, municipal corporations, banks and financial institutions. The firm operates through a number of departments which have unique areas of expertise who operate in synergy and are regularly ranked as top leading departments in their field by various rating companies in Israel.
Commercial litigation: The firm's commercial litigation department has a great reputation and it has been ranked in recent years as one of the top leading departments in its field in Israel. The department's lawyers specialize in complex, difficult and unique disputes, with a specific aptness for civil-commercial-administrative litigation areas including disputes over infrastructures, contractorship, tenders, securities, class actions, derivative suits, control disputes, administrative petitions, arbitration, banking, insolvencies and stays-of-proceedings. The department's lawyers represent many public companies, directors, officers and executives, public and dual entities, foreign clients, insurance companies, banks and financial institutions, retail chains, contractors, high-tech companies, accountants, consultants, manufacturers and distributors.
At the same time, the commercial litigation department has acquired considerable expertise and reputation in handling complex procedures, including class actions and derivative claims proceedings. In doing so, our firm accompanies class action lawsuits to both plaintiffs and defendants in a variety of areas, including insurance, antitrust, banking, consumption law, corporate law and more.
Capital markets: The firm's capital markets department is ranked as one of the most outstanding top tier departments in its field in Israel.
The firm's special expertise in capital markets, companies and securities law includes accompanying various types of capital raising, including public and private offerings, handling the issuance of diverse and innovative financial instruments, supporting and accompanying party-at-interest deals and purchase offers, assisting in the preparation of periodic and immediate reports, providing ongoing counsel to dozens of publicly traded companies and representing investors, issuers and underwriters.
Real estate and urban renewal: The firm's real estate department has extensive experience and its lawyers specialize in conducting a range of comprehensive real estate transactions such as combination and financing transactions, supporting the real estate aspects of public offerings of real estate companies, handling the sale of different properties, including yielding real estate, marketing and leasing of properties, accompanying purchase groups, representing real estate owners in dissolution proceedings, handling assisted living properties and handling of taxation aspects concerning real estate transactions.
The department is also experienced with urban renewal projects (demolition and constructions projects and the National Outline Plan 38) and it represents both developers and tenants in such projects.
The real estate department also regularly accompanies the firm's capital market department in the issuance and capital raising procedures of companies in the real estate fields, and provides the professional backing in these fields as required for the success of these raisings and their implementation.
Commercial and international (M&A and joint-ventures): The commercial department has extensive experience in providing comprehensive legal service for commercial and holdings companies, handling complex transactions such as collaborations and joint ventures handling shareholder, financing, management, service provisions, distribution and licensing agreements and accompanying complex purchases and mergers transactions.
The firm's international commercial department handles all areas of commercial law and provides ongoing and skilled solutions to the firm's Israeli clients who have international operations, in addition to foreign clients that operate in Israel. Many of the transactions handled by the international commercial department are mergers and acquisitions transactions (M&A), private capital raising and commercial transactions of various types such as shareholder agreements, share acquisitions, joint ventures, franchises, consulting and the like.
Tenders: The firm has extensive experience in preparing public tenders (public, closed, invitation to bid, online tenders, PFI / BOT tenders and more), both for the state and for privately owned entities.
The firm advises and assists its clients (tender offers) in drafting the tender documents, drafting threshold conditions, drafting criteria, holding bidders' meetings, conducting negotiations, etc.
In addition, the firm advises and assists entities participating in tenders and provides them with legal advice in this area. It should be noted that the firm has special expertise in accompanying government and municipal companies in the field of tenders.
Labor law: The firm's labor law department provides ongoing services to companies and individuals in a variety of areas relating to labor law and labor relations.
The labor law department provides its clients with legal services in all aspects of labor law, including employment of employees and their rights employment of manpower contractors, contracts with service contractors and other contractors, termination procedures, streamlining and reorganization procedures, work procedures, employee rights in merger and acquisition transactions, etc.
Moreover, the labor law department represents its clients in legal proceedings, including in mediation and arbitration proceedings.
Staff Figures
:
Languages
Hebrew English
Interviews
Nir Sabarov, Managing Partner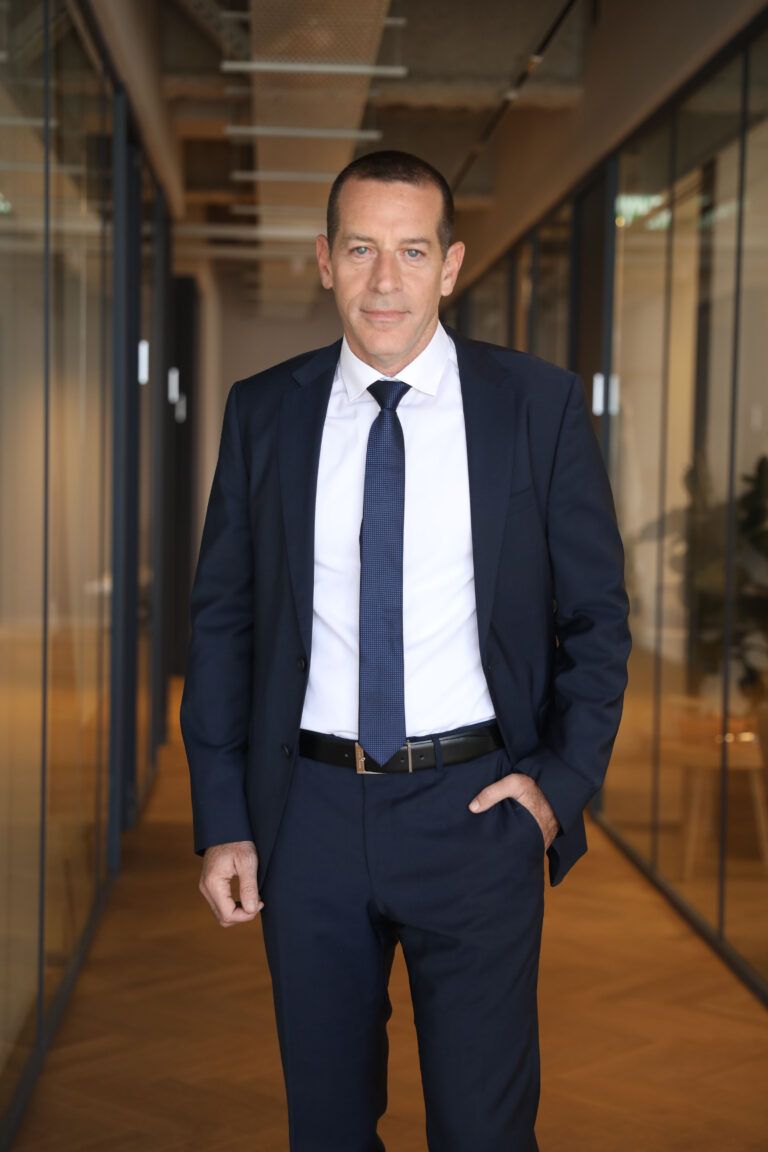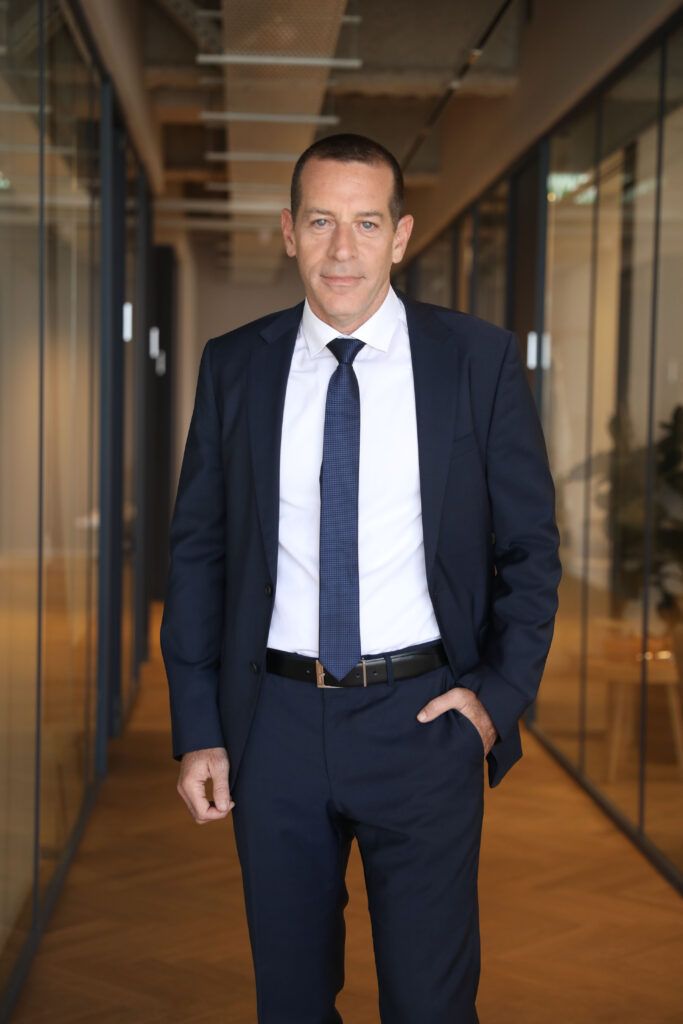 What do you see as the main points that differentiate Shnitzer Gotlieb Samet & Co. from your competitors?
I highly respect our various competitors.
At the same time, it seems that our firm has exceptional experience in legal representation of complex litigation cases (compared with our competitors), with emphasis on the following:
Disputes, in which we represent government entities in complex projects, specifically projects in which there is collaboration between the public and the private sectors (PPP-type engagements). In such projects, considerable and vast disputes over tens of millions of dollars and above often arise (in the fields of trains, water desalination, construction, highways, and so forth), and our firm has extensive experience managing these types of issues and disputes. Our expert team is involved in almost every large and prominent infrastructure dispute in the Israeli legal scene and provides first-rate service to our clients.
We have considerable and unique experience in all matters related to disputes in the world known as "Purchasing Groups" – private partners that unite together in order to initiate a real estate project. This is a unique form of incorporation that leads to many disputes. The litigation department at our firm has vast experience in this area, and we accompany several leading projects in Israel in this field.
In addition, we specialize in the accompaniment of financial gatekeepers. As such, we specialize in managing defense in actions against CPAs on matters regarding evaluations, derivative actions and class actions, and so forth.
Which practices do you see growing in the next 12 months? What are the drivers behind that?
I anticipate that the litigation department will grow in its scope, in addition to our operations in the field of accompanying infrastructural projects. It is evident that the State of Israel is significantly increasing its investment in infrastructures due to various, changing vital needs, and this has a direct impact on the scope of legal services required.
In addition, we are working on reinforcing existing operations, for example in the commercial field, by bringing leading partners to serve as the heads of departments that do not yet exist at our firm (i.g –Hi-tech).
What's the main change you've made in the firm that will benefit clients?
Over the past few years, we have been sharing information with relevant clients that is of transverse value, which is embodied in the different legal proceedings in which we are involved. For example, in the world of infrastructures, which is characterized by management of complex proceedings in arbitrations, we share various rulings/decisions with companies who are not a party to these arbitrations, with the goal of contributing to the management of those companies. It goes without saying, that the information is shared with the consent and in coordination with our clients involved in these legal proceedings.
Is technology changing the way you interact with your clients, and the services you can provide them?
The COVID-19 pandemic accelerated the speed of the changes to the team's work methods in terms of communication with our clients. During that period, the team accrued vast experience in working remotely with clients.
Moreover, some of the discussions are held over Zoom today still. Also, aside from personal engagement and emails, each case is also managed with a designated WhatsApp group, where processes are more advanced and information is shared quicker and more conveniently.
Can you give us a practical example of how you have helped a client to add value to their business?
In litigation, adding value, usually means winning for our client – whether the client is the plaintiff or the defendant.
As an example, I would like to mention a government company that became involved in a dispute worth over one billion NIS with one of its concession entities (PPP-PUBLIC private partner type engagement).
The proceeding was managed through arbitrations, and substantial questions were raised regarding the division of risks, including regarding responsibility for planning, optimization of the plans, disclosure regarding various infrastructures, and more. Eventually, our client's position was accepted, which I view as a significant increase in value for our client.
In addition, and as I explained above, our firm has extensive experience in accompanying purchasing groups – and in this regard, we accompany one of the largest groups in Israel incorporated for the purpose of building a huge real estate project with an estimated value of approximately three billion NIS.
For various reasons, the budget that was originally formulated fell short, leading to significant price increases in the estimated cost of the units purchased by the group members. This led to fierce disagreements within the group, with a significant portion of the partners deciding that they were not prepared to continue paying for their units.
For many years now, we have been accompanying the project's representatives, which serve as the governing body/board of directors of the project, and in this context, we manage a wide range of arbitrations for the representatives involving very large sums of money.
Looking back at the past four years, as a result of our work, the project was not halted, and today, we face just two more years until its completion. This is indicative of work that has provided significant added value to our clients.
Are clients looking for stability and strategic direction from their law firms – where do you see the firm in three years' time?
It is no coincidence that for over three decades, our firm has been one of the leading law firms in Israel in the field of commercial-civil law, with an emphasis on our core operations – legal-commercial real estate, capital markets, and litigation.
Clients expect that experienced attorneys will be at their side regularly. They seek knowledge, security, and peace of mind, and we, as a firm that is not large, know how to be prepared in order to meet this demand and to personally accompany our clients every step of the way, at every crossroad.
Looking forward, it is impossible to ignore the general trend characterizing the market – connections/mergers between firms, with the goal of providing a range of services to commercial clients, in addition to minimizing costs.
It is not implausible that our firm will also make such a move, i.e., horizontally broadening our firm by adding different types of operations.
However, at least at this stage, it seems that the fact that we are capable of providing our clients with excellent personalized service, actually sets us apart from the merging firms in the industry, which, in addition to their advantages, also come with significant disadvantages, in my opinion, particularly in the event of large-scale mergers.
At the end of the day, a client is interested in direct, personalized service, without needing to shop for legal services in a huge store at the mall. This is currently our approach.