Mohamed Nasser Law Firm > CAIRO, Egypt > Firm Profile
Mohamed Nasser Law Firm
Offices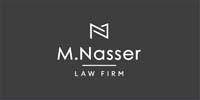 Mohamed Nasser Law Firm
31A/33 AHMED HESHMAT ST. FIRST FLOOR, APT. NO.11
ZAMALEK
CAIRO
Egypt
Mohamed Nasser Law Firm > The Legal 500
Rankings
The corporate and commercial department at
Mohamed Nasser Law Firm
advises clients on a range of matters relating to transactions and day-to-day-business of clients from sectors such as real estate, agriculture, and tourism. The firm which joins the ranking this year regularly supports companies in questions of corporate governments, contracts, as well as due diligences. Multinational companies, medium scale business, regulatory bodies, and governments form part of the team's client roster. Associate
Amr Azzam
leads the department having joined the firm in 2021. Managing Partner
Mohamed Nasser
 focuses on corporate issues, for instance restructurings and incorporations of foreign companies.
Key clients
Aqua Group
ByGanz
Nabat Farms for Agricultural Investment
Integrated Company
Alchemy
G'N'K Hospitality
London Offshore for Consultancy Services
Procomon Egypt
Rijk Zwaan Egypt
Pan Marine Group Egypt
Aton Holding
Speed Medical
Pharos Group
In-Shape Clinics
Rawabi Contracting Egypt
El-Nasr Film Productions
Karim Mikhtigian Design Studio
Work highlights
Advised Aton Holding on the acquisition of Pharos securities.
Drafting a memorandum of understanding between the client Procomon Egypt and a local partner to execute the plan of garbage collection, recycling, and waste management of the East Cairo region with a contract worth one billion Egyptian pounds.
Advised Alchemy for Decorations & Furniture on various due diligence matters, including reviewing commercial contracts and drafting agreements.
Mohamed Nasser Law Firm
  advises clients in IP matters relating to enforcement, litigation, licensing, and registering of trademarks. Specialisations within the team include circuit design rights, supplementary protection certificates for pharmaceutical products, and database rights.
Amr  Azzam
 heads the team, with managing partner
Mohamed Nasser
 also being a key contact in this area.
Other key lawyers:
Key clients
In Shape Medical Services S.A.E
Work highlights
Advising In Shape Medical Services S.A.E on the registration of trademarks before the Ministry of Commerce.
The litigation practice at
Mohamed Nasser Law Firm
 possesses strong expertise in both civil and commercial lawsuits in a variety of sectors covering real estate, military, and entertainment, amongst others. Practice head
Ahmed Ragab
 has acted for clients in matters pertaining to employment and criminal law, while managing partner
Mohamed Nasser
 is focused on all aspects of corporate law.
Ahmed Nasser
 is also recommended.
Other key lawyers:
Key clients
Ahmed El Ganzoury
Mounira Saber
Al-Ahram Real Estate and Tourism Development Company
Sherif Ramzy
Pan Marine Petroleum Services FZ
Pan Marine Shipping Company
Signe Furniture
G'N'K Hospitality
Aqua Top for Trading and Distribution
Al-Alia' Waheed
MARAFIQ Company
Ahmed El-Sawy
Mohamed Abdel Hafaz
Walid Al-Kafrawy
Rijk Zwaan EG
The International Co. For Touristic & Hotels Services
Khaled Salem
Tariq Muneeb
Germine Hassanein
Iman El Nashar
Work highlights
Advised Marafeq Co on a series of annulment lawsuits.
Advised Al-Ahram Real Estate and Tourism Development Company on a lawsuit for the validity and enforcement of a plot of land.
Advised Mr. Sherif Ramzy on a lawsuit to be appointed as the Chairman of El Nasr Film Company.
Mohamed Nasser Law Firm >
Firm Profile
M. Nasser & Partners law firm is one of the utmost proficient corporate law firms in Egypt and MENA. Established by Mr. Mohamed Mostafa Nasser in 2008 (The Founder).
We aim to sustain the distinctive service to our clients with developing and innovate the legal services solutions widely which will grant privilege for both individuals and corporates.
Our significant expertise goaled a proven record across numerous fields such,
mergers and acquisitions, corporate law, business law, firm specializing, and intellectual property.
We serve national and International investors to establish, invest, or merge their business locally or abroad with cognizance the common law and regulations either in MENA or Europe. Along with registering Agents, founders and investors for the non-banking activities in Financial Regulatory Authority (FRA).
Startups, is one of the important vital departments. Knowledgeable team and factual market research are pillars to establish a new business rootedly and safely, excluding a fashioned consultancy package to fit the necessity for our victorious ventures.
Our Values
QUALITY & DEDICATION
We understand myriad concerns when it comes to legal matters. With our elite
25+ experts in their practice are and skills, we guarantee client's safeguarding,
confidentiality, goals and Partner-Led-Service.
We take pride in being a very fast-paced team, without compromising the
quality of our precision services. To lodge on strong foundation with a longterm bond, we put our clients' interest at heart.
COMMITMENT
Advancing your business goals is always our top priority. we sustained
numerous high profiles locally and across MENA, with truthful enlightenment
and advices.
With our new startups' dedicated program, we are committed to ensure your
business kicks off with elite service, legal frame to evade any obstacles that
may occur in later stages. We guarantee your business ascent with zero risk, accurate legal frame with elite service.
PRECISION
Our approach is being efficient and effective to achieve the best results of satisfaction of our clients.
CONFIDENTIALITY
Our main value is to keep the confidentiality of any information concerning our clients, their work or any related information that comes to our knowledge whether through the client or any other method.
PROMPT
We provide prompt responses, giving our clients our full attention and awareness, keeping them fully informed with latest updates at all times. We take pride in being a very fast-paced team, without compromising nor the quality nor the precision of our services.
INTEGRITY
We always ensure showing a consistent and uncompromising adherence to high ethical standards and values without compromising integrity.
For more details about each member of our team, you can visit our website that includes details about each member, their degrees, areas of expertise, and their association memberships.
Languages
Arabic English French
Memberships
Egyptian Bar Association
Interviews
Mohamed Nasser, Managing Partner, Mohamed Nasser Law Firm
Egypt has been the top destination for Foreign Direct Investments in the Middle East during the last 5 years, harvesting an impressive $124.5 billion worth of projects between January 2015 and December 2019.  The country accounted for 35.2% of the $340 Billion invested in the region throughout this period. In total, 476 new projects, or 10.9 percent of total foreign projects, in the Arab world, were launched in Egypt during this period of time. Mr. Mohamed Nasser, founder of Mohamed Nasser & Partners Law Firm in Egypt, shed light on the legal aspects which are encouraging foreign investors to direct their investments to his home country.
What has changed in the laws in Egypt to encourage foreign investments?
2017 witnessed massive changes in investments laws in Egypt which made investment in Egypt more lucrative and profitable for businesses, multinationals, and investors from all over the world. According to the new regulations, a foreign investor can now, under the name of his company, own real estate such as lands, factories, and buildings. Additional incentives and tax exemptions are now granted for most investment sectors. In addition, the management now can be comprised of 100% foreign professionals without the requirement of having an Egyptian partner or manager on board. As an example, one of my clients is a Dutch agricultural company called Rjik Zwaan, they are the third largest producer of agricultural seeds in the world. Upon the change of the law, and their enablement to buy land, I recommended they buy a big plot of land to use as their experimental greenhouse, where they test new seeds. It has become their hub that serves the GCC and the Middle East.
Which sectors are offered better incentives and tax exemptions?
 All sectors are benefiting from the new law, each with its unique set of terms and conditions, yet there is no industry that has not witnessed a positive change in its laws. As an example, there are tax exemptions for food related industries such as poultry, livestock, and fish up till 10 years. The establishments of malls, residential projects, education such as the establishment of schools and universities, tourism related industries such as hotels and restaurants, power and energy and technology and communications each has its own set of incentives and exemptions, which are a positive step to facilitate investments in these sectors.
Has the Egyptian market witnessed a rise in mergers and acquisitions?
There has been a rise in the number of successful Egyptian startups in addition to the already established businesses, this created a larger number of mergers and acquisitions in the market which also led to further regulations that protect the benefits, stocks, and transition of power between companies. Egypt's merger and acquisition transaction value have witnessed an outstanding increase of %400 in the first half of 2021, despite the pandemic. This number was from 111 deals totaling more than 4 billion dollars in value, putting Egypt right on top as the most popular country in the Middle East for inbound M&A from foreign investors.
 How can a company benefit from investing in Egypt?
The manpower in Egypt is affordable in comparison with its counterparts in other countries. The new laws facilitated the establishment of companies and even if foreign personnel are needed, their residency and work permits have become a very simple task. There are two free zones as well, that can be of great value to specific industries. As a very small example, one of my clients, a Saudi oil and gas corporation; were seeking to cut labor costs. I recommended they simply relocate only two of their departments, the IT and finance, to be based in Egypt, which eventually saved them millions of dollars.
What are the advantages of the free zones?
Egypt has two special economic zones, the Suez Canal Economic Zone and the Golden Triangle Economic Zone.
Their system includes incentives and guarantees, including a standard personal income tax tariff of 5%.  Characterized by integrated customs management, tax administration, investor dispute resolution unit, project licensing center, in addition to public services for investors, projects established within the economic zones benefit from Egyptian certificates of origin for exporters, allowing them to take advantage of international trade agreements signed with Egypt and access to several foreign markets. Additional privileges, subject to terms and conditions, can be obtained such as the country bearing part of the cost of technical training for employees, a refund of half of the value of land allocated to industrial projects if production begins within two years of the date of delivery of the land, and allocation of free land for some strategic industries.
What is the correct procedure for investors to start a business in Egypt?
Of course after they have decided on the industry they want to venture in, they should get a law firm that would handle their procedures and give them the correct and sound advice on the best way to benefit from exemptions and incentives the laws offer to their industry. The law firm will handle the process starting from the establishment procedures of their company, choosing the appropriate type of company that best suits their needs, due diligence when required for mergers and acquisitions, work permits and residencies for foreign employees, registration of land and other forms of real estate, employee contracts and benefiting from labor law.