Firm Profile > Mohamed Nasser Law Firm > CAIRO, Egypt
Mohamed Nasser Law Firm
Offices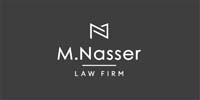 Mohamed Nasser Law Firm
31A/33 AHMED HESHMAT ST. FIRST FLOOR, APT. NO.11
ZAMALEK
CAIRO
Egypt
Mohamed Nasser Law Firm > The Legal 500
Rankings
Mohamed Nasser Law Firm joins the ranking due to its growing workload in IP enforcement, litigation, licensing and registration. Its work covers trade marks, industrial models and designs, patents, copyright and authorship rights. It has worked extensively for clients seeking to protect computer programs, industrial property, artistic works, research and development, and industrial designs. Head of real estate Islam Gad and managing partner Mohamed Nasser are the main contacts.
Practice head(s):
Islam Gad; Mohamed Nasser
Key clients
Aton Holding
Insignia Production & Events
Mohamed Nasser Law Firm joins the ranking this year, having acted for both domestic and international clients in a broad range of contentious matters, ranging from land disputes to the defence of consumer protection actions. Practice head Ahmed Ragab handles a broad range of arbitration, criminal, corporate and employment matters. Managing partner Mohamed Nasser and associate Mahmoud Saad also play key roles in the practice.
Mohamed Nasser Law Firm >
Firm Profile
Mohamed Nasser Law Firm is one of the largest full-fledged corporate law firms in Egypt and the Middle East. It was established by Mr Mohamed Mostafa Nasser in 2008. We aim to provide our clients with distinctive quality services and innovative legal services and solutions in a wide range of fields such individuals, corporations, and registrations. We have extensive expertise and a proven track record in the fields of mergers and acquisitions, corporate law, business law, firm specializing, and intellectual property.
Our clients range from multinationals to new startups. Whether you are a foreign investor who wishes to establish, acquire, or merge with a business in Egypt, we are able to handle the legal procedures and give you proper legal consultancy. Our practice areas extend to the MENA region and Europe as well, as we have a team experienced with international business laws.
With the rising trend of young executives creating their own startups, we also adapted to the market and created a department dedicated for startups, that offers legal consultancy packages customized to their needs to be able to have successful ventures in the markets of their choice.
We have been registered in the record of Agents of Founders of Companies operating in non-banking activities in the register of the Egyptian Financial Supervisory Authority.
Our values
Quality: Understanding the clients' needs and providing practical and expedient solutions through a partner-led service. We put our clients' interest at heart because we aim to build strong and fruitful long-term client relationships. We share their vision and work with each and every client to ensure they reach their long-term goals, not only provide temporary solutions.
Dedication: Our clients are our main priority. We dedicate our utmost efforts and resources to ensure achieving our client's best interests. We have an experienced team of 22 topnotch lawyers to ensure every client has a team member available to fulfill their needs in a timely and efficient manner.
Commitment: Advancing your business goals is always our top priority. We supported and helped many companies to deliver numerous high-profile projects through giving professional and effective legal consultations during their lifecycle. With our new startups' dedicated program, we are committed to ensuring your business kicks off with the correct legal frame to avoid any obstacles that may arise for a new business.
Precision: Our approach is being efficient and effective to achieve the best results of satisfaction of our clients.
Confidentiality: Our main value is to keep the confidentiality of any information concerning our clients, their work or any related information that comes to our knowledge whether through the client or any other method.
Prompt: We provide prompt responses, giving our clients our full attention and awareness, keeping them fully informed with latest updates at all times. We take pride in being a very fast-paced team, without compromising nor the quality nor the precision of our services.
Integrity: We always ensure showing a consistent and uncompromising adherence to high ethical standards and values without compromising integrity.
Our team
Mr Mohamed Nasser
Founding partner and  head of intellectual property department
Mr Nasser manages the firm's portfolio of all the clients from different jurisdictions and is the advisor of a large number of multi-national clients. He has extensive expertise in all legal sectors with a focus on the area of corporate law. He is involved in hundreds of restructurings, incorporation of foreign and domestic companies and advising foreign and local investors on the most efficient vehicles and structures for implementing their investments in Egypt as well as continuing to provide the clients with advice on all aspects of doing business in Egypt.
He obtained his law degree from Cairo University, with a diploma in International Arbitration, Patent of Invention Agent and Trademark Registration, and in process of a Masters degree in Private International Law. Mr Nasser was admitted before the Egyptian Appeal Court and is also a member of the Egyptian Bar Association.
Our team consists of 15 top notch lawyers with different areas of expertise and specializations, enabling the firm to offer our clients impeccable timely services no matter what area of practice they require.
We, as a firm, believe in equality; offering equal opportunities for both men and women with equal pay.
We believe in diversity, we have no preference or prejudice against any race, religion or ethnicity. Our only criteria is experience and professionalism.
For more details about each member of our team, you can visit our website that includes details about each member, their degrees, areas of expertise, and their association memberships.
Languages
Arabic English French
Memberships
Egyptian Bar Association