ASL Law Firm > Hanoi, Vietnam > Firm Profile
ASL Law Firm
Offices

ASL Law Firm
12th Floor, Tower 319, 63 Le Van Luong Street,
Trung Hoa Ward, Cau Giay District,
Hanoi, 100000
Vietnam
ASL Law Firm > The Legal 500
Rankings
Housing a team of '
experienced IP lawyers'
, 
ASL Law Firm
assists clients with the filing and registration of trademarks and designs, in addition to the enforcement of IP rights and resolving patent infringements. Founder and managing partner
Pham Duy Khuong
leads the team and senior lawyer
Nguyen Thuy Chung
, who is praised as '
a star in the field of IP
', is a key contact.
Other key lawyers:
Testimonials
'ASL LAW has a team of multinational lawyers and always brings effective advice with timely consulting time and reasonable costs.'
'A team of experienced IP lawyers, knowledgeable about intellectual property law in Vietnam.'
'ASL LAW has long been known as a prestigious intellectual property law firm in Vietnam, distinguished by its knowledge of domestic and international intellectual property law.'
'Nguyen Thuy Chung and Pham Duy Khuong are dedicated lawyers who provide excellent advice and solve our problems in a timely manner despite the time difference.'
'Nguyen Thuy Chung is a star in the field of IP. Clients appreciate her responsible, practical and effective advice for intellectual property-related projects not only in Vietnam but also in many other countries.'
'Pham Duy Khuong and Nguyen Thuy Chung have nearly 17 years of experience in intellectual property matters. Therefore, complex problems are always listened to, analyzsed and the most appropriate direction is found.'
'Mr. Pham Duy Khuong is an amazing person who will always find ways to resolve issues without the need to incur additional cost. He has amazing knowledge in IP law and his advice is very helpful.'
'Pham Duy Khuong is a leading intellectual property lawyer in Vietnam and he is known for his ability to advise on intellectual property in many different countries with a large network of partners.'
Key clients
TSIPO
Unleashed Brands
IRD Global
PT. Jaykay Files Indonesia
CompAsia Group
Gia Bao Joint Stock Company
Sweet Bee Farm Co., Ltd.
AEI Legal LLC
POSCO Vietnam
Franoma Co.
McGeary Cukor LLC
AAA Ipright
Vukina & Partners
Conkle, Kremer & Engel
Guangzhou Starnest IP services Co., Ltd
Work highlights
Reviewing BB Global's Franchise Agreement and registering in MOIT.
Assisting Gia Bao Joint Stock Company in filing a trademark application in Vietnam, Singapore, China, Japan, and the US.
Assisting Unleashed Brands in overcoming a trademark refusal.
ASL Law Firm
's labour group is led by
Pham Duy Khuong
and supports local and international clients on a range of matters, from drafting employment contracts to handling labour-related disputes.
ASL Law Firm
 provides day-to-day tax advice, as well as representing clients in anti-dumping proceedings.
ASL Law Firm >
Firm Profile
ASL Law is a leading full-service and independent Vietnamese law firm made up of experienced  and talented lawyers. Based in both Hanoi and Ho Chi Minh City, the firm's main purpose is to provide the most practical, efficient and lawful advice to its domestic and international clients.
ASL Law was established by LLM Lawyer Pham Duy Khuong, who is the managing partner and founder. Since 2012 Pham Duy Khuong has been ranked as a leading lawyer in Vietnam by The Legal 500 and ASIA LAW. Due to his contribution to the legal field in Vietnam,  Pham has been awarded and recognised by both the Australian and US governments.
As ASL Law has expanded it has recruited lawyers not only from Vietnam but also experienced lawyers from around the region. The firm can assist in providing legal services and conduct business investments in 22 countries, and provides intellectual property advice to clients throughout 72 countries.
Some of these countries include: Singapore, China, Laos, Cambodia, Myanmar, Hong Kong, USA, Australia, Indonesia, Taiwan, and  EU nations.
ASL Law is the best choice for foreign clients doing business in Vietnam and Vietnamese enterprises doing business overseas.
Languages
Vietnamese English Cantonese
Memberships
IBA INTA
Interviews
Pham Duy Khuong, Founder and Managing Director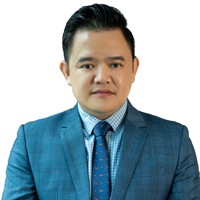 Founder and Managing Director Pham Duy Khuong explains how leading Vietnamese firm ASL LAW is adapting to clients' changing needs
What do you see as the main points that differentiate your firm from your competitors?
ASL Law, a full-service Vietnam law firm, includes Associates of Successful Lawyers from Vietnam and other countries. We are the pioneer in creating a full-service law firm in which all fields are managed by reputable lawyers and experts to ensure our consulting quality. Therefore, ASL LAW can be a common service portal for all legal needs of investors and businesses. Our main purpose is to provide the most practical, efficient and lawful advice or legal services to clients.
Which practices do you see growing in the next 12 months? What are the drivers behind that?
The field of anti-dumping and countervailing is one of the areas of development in the coming time as Vietnam is integrating deeply into the world market and many countries consider this an effective measure to protect their domestic businesses.
In addition, cross-border trade disputes will also have a significant development due to the impact of the COVID epidemic, causing the parties unable to perform or finding ways to delay their obligations to the other party. In parallel with such disputes, we can see the development of the conciliation of disputes between the parties.
Furthermore, there are disputes over intellectual property related to selling counterfeit and infringing goods on online platforms, e-commerce platforms or across borders. The COVID epidemic makes online transactions the preferred choice of users. Followed by the preference, counterfeit and infringing goods are promoted through this channel.
What's the main change you've made in the firm that will benefit clients?
ASL LAW continues to expand recruitment and invite cooperation of talented lawyers and experts in various fields to ensure that our solutions offered to Clients are highly practical and at the same time, ensure attorney's fees suitable for clients.
ASL LAW keeps digitizing documents and dossier, applying technology to process and manage clients' works. This ensures that ASL LAW's attorneys always have access to complete their works whether working from home or at office. This helps ASL LAW's consulting and activities during the COVID epidemic go smoothly and effectively.
In addition, ASL LAW continues to promote its strengths as a pioneer law firm in cross-border disputes and commercial agreements through professional training sessions for lawyers, multinational members of ASL LAW.
Is technology changing the way you interact with your clients, and the services you can provide them?
Although there is no statistics on the impact of technology on the legal field in Vietnam, we believe that applying technology in legal works always brings many positive improvements. Especially improvements related to the management of records/cases, the ability to access records/cases remotely. In addition, technology also helps law firms have a more specific view of which direction the law market in Vietnam is operating and respond appropriately.
Can you give us a practical example of how you have helped a client to add value to their business?
ASL LAW always focuses on specific groups of clients so that we can give respective legal warnings/notes to the business activities of that clients. The goal is to help our clients be proactive in preparing for or changing before amended laws become effective.
In addition, a large number of clients of ASL LAW are foreign investors, startup so ASL LAW always tries to connect them together so that they can expand their potential cooperation.
Are clients looking for stability and strategic direction from their law firms?
Clients' loyalty majorly depends on strategy of law firms. The nature of the legal field is that the clients desire to find a stable legal partner provided that the legal partner gains the trust of the clients. ASL LAW always creates every policy of serving clients or maintaining client's relationships based on such trust building. In addition, in order to ensure a sustainable relationship between the clients and ASL LAW, we set ourselves the task of understanding and proactively supporting the clients. Because after all, every relationship that wants to be sustainable cannot be based on just one way, but on a positive and understanding interaction between two parties.
Where do you see the firm developing in the future?
ASL LAW's success proves that there are more than a few Vietnamese law firms that are strong enough to cover complicated multinational legal cases. This also harangues the end of the times when Vietnamese law firms were sidekicks to more established international counterparts due to foreign language limitation, lack of standard legal drafting skills, lack of knowledge about international legal systems, or limited connectivity.
Although ranking among the most prestigious law firms in Vietnam, ASL LAW has no intention of stepping off the accelerator, as ASL LAW will soon grow its presence Southeast Asia-wide, proving the maturity and adaptability of a Vietnamese law firm.
Spotlights
VIETNAM
ASL Law is a leading full-service Vietnamese law firm made up of experienced  and talented lawyers. Based in both Hanoi and Ho Chi Minh City, the firm's main purpose is to provide the most practical, efficient and lawful advice to its domestic and international clients.
Legal Developments
20th October 2020
At the end of the 1990s, franchise was still a strange concept to most people in Vietnam. There were no opportunities to enjoy or even see the products and services of the world's well-known brands in Viet Nam. KFC, McDonald, Starbucks and Lotteria were not familiar names for Vietnamese youth. However, this has changed.
20th October 2020
The National Assembly adopted the Law on Residential Housing No. 65/2014/QH13 (LRH) on November 25, 2014, which was effective as of July 1, 2015. According to the new law, foreigners are allowed to buy project houses and condominiums in Vietnam. Below are the table of comparison between the current and new LRH as well as notable proposals that foreigners should be aware of.
1.              Foreigners are allowed to buy project houses and condominiums. Caveats – For Residential Properties
Foreigners leasing out their houses must notify the competent state agencies and must pay taxes in accordance with the prevailing laws;
Foreign organizations can only use the houses for their own staffs' residential purpose and must not use their houses for other purposes (such as office, leasing out, etc…);
Foreigners and organizations must make payment of purchases or hire-purchases through a licensed credit institution in Vietnam;
Applicable for maximum 30% of the total condominiums in a single condominium building (or other cap provided by the Prime Minister in areas having a large number of condominium buildings); and
Maximum 250 villas, townhouses in an area having the population equivalent to an admin level of a ward.
For Non-Residential Properties ‒Foreign non-real estate companies in Vietnam are allowed to buy the non- residential premises for their own use (i.e., purchase parts of the premise (e.g., floor in an office building)); and to obtain the title certificate for such premises or partial premises.2.              Draft Decree on the implementation of new Law on Residential Housing
a)  
Valid passport and visa:
Overseas Vietnamese bearing Vietnamese nationality must possess a valid Vietnamese passport; those holding a foreign passport must produce documents evidencing their Vietnamese nationality under the Nationality.
In the case of those with Vietnamese origin, they must possess a foreign passport together with written certification of their Vietnamese origin issued by competent Vietnamese.
For foreign individuals, passports must have entry and exit immigration.
b)  
Separate "Red Books" for mini condos:
Individual houses built with two or more floors with designs on each floor, built in the closed style, with floor space from 30m2 upwards, and meet the conditions prescribed by law shall be issued certificates for each apartment in that house; and land use rights associated with this housing as common.
c)  
Extension of ownership term:
Before the expiry of 03 months home ownership, foreign individuals can carry out the procedures for ownership extension of time to one, but not more than 50 years.
Also, before expiry, the owner can sell or donate the house as prescribed by law. The purchasing or receiving party will be allowed for indefinite term of residence if they are Vietnamese citizens, or are Vietnamese residing abroad. If not, the house ownership term will be only for the remaining term. When the term expires, house ownership and rights of land use shall be transferred back to the initial owners, then their heir or legal successor of the initial owners or individuals, or the organizations as prescribed by law.
d)  
Which project is not allowed for foreign ownership?
The Ministry of Defense and the Ministry of Public Security have the responsibilities of specifying prohibited areas or areas restricting foreign citizens. And these two Ministries will provide written notice to the provincial People's Committee to direct Department of Construction to specify each investment project built commercial housing in the province to be sold to foreign individuals and organizations.
e)  
The rule of 30% cap for Condos, and 10% cap for Villas/Townhouses
Foreign organization and individual ownership of units in an apartment building may not exceed 30% of total units in one apartment building. In the event of an area with geographical boundary equivalent to ward level with many apartment buildings for sale or lease purchase, then foreign organizations and individuals may own no more than 30% of the total units of each apartment building, and not more than 30% of the total units of all the apartment.
For housing projects which have separate houses for sale or lease purchase, the foreign organizations and individuals' ownership must not exceed 10% of the total number of separate houses for each project. In the event of an area with geographical boundary equivalent to ward level with several projects where the number of individual houses are more than 2,500 units, then the foreign organizations and individuals' ownership must not exceed 250.
f)  
Authority's control over the capped amounts of foreign ownership:
The information on the list of residential projects allowed for foreign individuals and organizations to sell, lease and purchase as well as the number of houses owned by foreign individual and organization that have been granted certificates will be posted on the website of the Department of Department of Construction.
Best regards,
ASL LAW
 – 
Vietnam Business Law Firm
| | |
| --- | --- |
| Resolution No. 19 | New Regulations (from 1 July '15) |
| ·      A foreigner, subject to certain criteria and working in Vietnam for at least one year. | ·      Foreigners who are allowed to enter Vietnam. |
| ·      Allowed to buy one (01) condo. | ·      Unlimited condos. |
| ·      Ownership term: 50 years, no extension. | ·      Ownership term: 50 years, extendable subject to applicable laws.·      Indefinite term for foreigners married to Vietnamese citizens. |
| ·      No sub-lease. | ·      Foreigners are allowed to lease, mortgage, contribute as capital, gift, bequest, exchange, etc., subject to certain limitations. |
20th October 2020
According to the Global Finance FDI Index, Vietnam is one of the top countries for foreign direct investment. Therefore, foreign investors are opening company in Vietnam to do business in the country. The question is how to open company in Vietnam lawfully, efficiently and costly?
20th October 2020
The following is a guide on how to set up a foreign company in Vietnam so that foreign investors shall do business in Vietnam legally and efficiently.
20th October 2020
Startups require special assistance when it comes to making it big in any field, even after a sharp influx of funds. Pham Duy Khuong, managing director of ASL LAW, writes about the legal framework for a startup and recommendations relating to basic legalities, which clarify how founders avoid risks after mobilising investment from funds.
20th October 2020
(Published on VIR). August 1 has become a historic milestone for EU-Vietnam relations as the EU-Vietnam Free Trade Agreement (EVFTA) officially came into force to have a major impact on the economy and the legal system of Vietnam.
20th October 2020
When filing patent in Vietnam, it is necessary to know procedure, required documents to Vietnam patent entry including PCT Patent in Vietnam, direct patent.
20th October 2020
When doing business in Vietnam, it is necessary to register trademark in Vietnam to protect your rights. The following article shall provide full knowledge on Vietnam trademark registration.
20th October 2020
Corona (Covid -19) shall cause legal disputes to foreign businesses in Vietnam. Therefore, the article shall analyze legal disputes in terms of application of majeure conditions.
16th October 2020
Vietnam market is very potential for franchise activities to international brands. When doing franchise in Vietnam, franchisor and franchisee should know about legal requirements to franchise in Vietnam as follows.
25th September 2020
Anti-dumping regulations are among the important issues that Vietnamese and foreign businesses are interested in. Why is this the case, and what factors are involved in determining whether these regulations are being followed?
25th September 2020
Recently, Vietnam has been initiating 10 cases of an anti-dumping investigations against products imported from foreign countries like India, Malaysia, Thailand, China and others. It is expected that there shall be more cases in the next years. Therefore, it is significant to know about the process of anti-dumping investigation in Vietnam.
24th September 2020
Vietnam has become the fast-economic growth in Asian countries (GDP growth 6% to 7% from 2016 to 2018). Doing business in Vietnam is a good option for foreign investors now. Foreign investors should note 04 legal guides to doing business in Vietnam as follows.
10th September 2020
During the past time, due to the impact of Covid – 19 epidemic production and business of many enterprises have encountered difficulties. The question is how to pay salary to employees during the Covid 19 (NCOV)? Recently, Ministry Of Labour, War Invalids And Social Affairs has issued guidance on this with the following highlights.
10th September 2020
Guide to Opening a Representative Business Office in Vietnam
When doing business in Vietnam, the foreign investors could select the option of opening Representative office in Vietnam. The following article shall figure out how to open representative office in Vietnam in terms of definition of representative office in Vietnam, advantage of the R.O in Vietnam, required documents for R.O in Vietnam, the procedure of opening the R.O.