Firm Profile > Teichmann International > Zurich, Switzerland
Teichmann International
Offices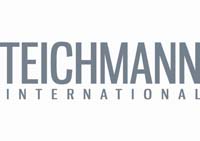 Teichmann International
BAHNHOFSTRASSE 82
ZURICH 8001
Switzerland
Teichmann International >
Firm Profile
The firm: Teichmann International (Schweiz) AGis a law firm with offices in Zurich and St. Gallen, Switzerland. The firm is well equipped to advise and represent businesses and private clients in a discrete, trustworthy, and competent manner. We offer business consultancy, legal services, litigation, notarial services as well as legal advice in commercial and private decisions.
One of our core competencies lies in compliance. The legal field of compliance is concerned with firms' observance of regulations as well as the creation of organizational precautions that ensure compliance with legal and company-internal requirements. Compliance regulations represent a binding regulatory framework that employees must observe at all times.
In the corporate world, compliance is one of the most crucial factors to consider when making business decisions. Due to information asymmetries within the firm, bribery and corruption can go unnoticed. This can be observed particularly often in the presence of monetary incentive systems that reward employees based on performance indicators such as sales.
However, compliance breaches are sanctioned harshly and can ultimately lead to high fines and sanctions for the firm and its employees. As a consequence, shareholders could lose their investment, whereas top management could face potential prison sentences. In addition, a public corruption scandal can irreversibly damage a company's reputation. Therefore, the elimination of corruption is highly desirable for any business. Teichmann International (Schweiz) AG has the expertise and experience to offer the support your company needs, should you ever find yourself in a situation that requires legal advice.
Apart from corruption we also have acquired an expertise in dealing with money laundering and terrorism financing-related matters. Due to our longstanding experience in the area of compliance, we can provide advice on how to correctly implement regulations set by national authorities, banks and auditors. It is our pleasure to conduct an analysis of your needs and develop a custom solution.
A well-designed compliance system consists of both preventative measures and information, education, and training of employees. In addition, company-internal processes must be monitored and whistleblowing avenues must be implemented. We offer you consultations on the opportunities and potential risks of specific compliance measures.
We furthermore offer legal advice pertaining to sanctions of financial or other nature to both companies and individuals. The employees of our law firm have extensive expertise in the area of compliance and strive to assert your interests in the best way possible. Due to his extensive expertise in the area, our owner, attorney-at-law Dr Dr Fabian Teichmann, LLM is well-prepared to help your company anticipate risks and prepare appropriate counter measures.
We offer legal advice in all matters relating to corporate law, commercial law, employment law, contract law, family law, criminal law, and arbitration. Our knowledge is built on excellent education, which is why we are able to offer comprehensive legal advice and facilitation in many other legal fields.
Our clients, many of whom have trusted us for years, have international backgrounds and work in many different fields. Teichmann International (Schweiz) AG does not only support you in legal matters – we offer advise in any situation for the entire family. This is true for both pretrial legal advice and your representation in front of all Swiss courts.
If you are looking for reliable and trustworthy attorneys, you will be in good hands at our law firm! For Teichmann International (Schweiz) AG, confidentiality and appreciation of your wishes and needs is a matter of honor in any situation.
Mission:Teichmann International (Schweiz) AG is an established expert in all matters regarding compliance and white-collar crime that bases its work on the values of its clients. We strive to establish close connections that are shaped by mutual trust to our clients.
We are aware that our clients operate in an environment that is shaped by the pursuit of quick success, which places much responsibility in our hands. We conquer the associated challenges with confidence and determination. All matters are resolved by our experts efficiently and with the utmost professionalism and quality. Our actions are always focused on the desired outcome and we offer our clients realistic and concrete solutions. Our clients' contentment is the ultimate goal. Since legal issues are often highly complex, it is important to have a trustworthy and reliable partner in these matters.
Naturally, we offer profound expertise that has been acquired via an excellent and broad academic education. Said expertise is the foundation of any competent legal consultation and notarial matters. All solutions devised by Teichmann International (Schweiz) AG are immaculate and implemented in a timely and discrete manner.
We strive to offer our clients more than pure legal advice; we offer support in any situation. We aim to be more than just a service provider – a strong partner. Aside from offering legal and notarial services we do not neglect our clients' economic and private circumstances.
With respect to your interests and goals we develop potential solutions for their achievement. Our clients are usually integrated in this process and help shape it – Ultimately you decide which road will be taken. However, you are free to change your mind throughout this process, we do not believe that a rigid concept is beneficial when dealing with the challenges posed by today's business environment.
Through constant and open communication we are able to respond to inquiries in any situation and legal matter in a timely manner. It is our calling to investigate legal matters and offer the best support possible to our clients. We are always excited to confront new challenges.
The desired, intense cooperation with our clients required trust on both ends; ideally, a longstanding and appreciative relationship can be formed. Please do not hesitate to contact us if you have any questions! We are excited to meet you!
Languages
English German Swiss German French Italian Russian Portuguese Turkish Serbian
Memberships
LCIA European Council Swiss and Zurich Bar Associations
Doing Business In
Switzerland
Why Switzerland?
Switzerland is globally recognised as a world-leading country in many respects. It has extremely high quality of life (joint-2nd in the 2020 Human Development Index of the United Nations Development Programme), international credibility, political and social stability, a transparent legal system, a liberal and highly competitive economy, strategic geographical position, and multiculturalism. Little wonder, then, that Switzerland becomes the destination of many people, companies and investors every year.
Although Switzerland has not escaped the COVID-19-pandemic that swept the world, the country has managed to handle the crisis through a wise middle way between necessary confinement measures and safeguarding the economy. During the COVID-19-crisis, Swiss people and businesses have been much less restricted than their European neighbours, being able to continue living and operating with relative freedom.
Notwithstanding Switzerland's highly attractive conditions for doing business, it is extremely important to become familiar with local laws and regulations, as well as the main characteristics of the country's social and economic fabric.
Business environment
The COVID-19-pandemic has undoubtedly taught Switzerland the importance of flexibility and adaptation. Switzerland has experienced a massive increase in smart-working solutions and digitalisation of both everyday life matters and business practices. Albeit digital working methods were not common before the crisis, the country has responded particularly well to COVID-19-related challenges, which have been tackled through adapting quickly. A large majority of workers are likely to continue smart-working even after the pandemic is completely defeated.
Besides COVID-19-related digitalisation, Switzerland remains a safe harbour and land of opportunities for both people and companies.
Liberal and competitive economy
Switzerland's success formula is based partly on a highly liberal economic system. In 2021 Switzerland ranked 4th worldwide in the Index of Economic Freedom of The Heritage Foundation: this recognised that Switzerland has the freest economy in Europe. The country has high productivity and few pricing regulations; its liberal labour law, with no general minimum wage at the federal level, is balanced by a solid welfare system to prevent people falling into poverty. Switzerland is also party to several international trade agreements and offers a transparent and efficient investment structure. This combination of factors help Switzerland to compete at the highest level.
Robust social and political stability
Switzerland is a federal state based on cooperation and accordance. Its political system disperses power both horizontally (between different branches) and vertically (between state and federal level). Even within the different branches, power is divided and exercised through compromise. A good example is the Federal Council (i.e. the federal government): none of its seven councillors has more power than the others, and internal discussions end with a vote, whose decision is presented to the people as the will of the whole council. This continuous search for accordance leads to robust political stability and acceptance. The Swiss people also have massive participation rights. They can directly intervene by voting to change the constitution or prescribe a course of action to the federal (or state) government. This participative freedom helps to achieve political acceptance and, ultimately, stability. Riot and tumult are very rare in Switzerland. In addition, the country's excellent welfare system ensures that no one experiencing poverty is left behind: everyone is given at least the necessary means to live a decent life.
Very high average quality of life, high purchasing power and strong currency
Switzerland is known for very high average salaries and extremely good quality of life. Swiss people generally have high purchasing power, which makes the country an lucrative sales market. Also, the strength of the Swiss franc makes Switzerland a safe place to invest and do business in general.
Skilled workforce
According to the 2019 Global Competitiveness Report of the World Economic Forum, Switzerland has the most highly skilled workers in the world. This accolade is partly thanks to the country's excellent public education system. Switzerland is home to the Swiss Federal Institute of Technology in Zurich (ranked 6th in the 2021 QS World University Rankings® – behind only MIT, Stanford, Harvard, Caltech and Oxford), the Swiss Federal Institute of Technology in Lausanne (ranked 14th ) and the University of Zurich (ranked 69th). Besides college education, Switzerland offers excellent vocational education – supported by an excellent economic and industrial fabric. In fact, many apprentices who choose vocational training instead of an academic path achieve even better working opportunities and salaries than graduates (a perfect example is Sergio Ermotti, former CEO of UBS Bank, who started his career as an apprentice in a local bank).
International prestige
On an international and diplomatic level, Switzerland can be proud of their high prestige and credibility as home to some of the world's most important international organisations, such as the International Committee of the Red Cross, the UN's European headquarters, FIFA, UEFA, the IOC and more than 500 NGOs. Switzerland acts on an international level as a neutral and reliable mediator.
Geographically strategic position
With its strategic geographic position in the middle of western Europe and the European Union, Switzerland is crossed by the most important north–south continental routes through the Alps. The country's excellent, cutting-edge railway system forms a key part of the Rotterdam-Genoa route, including the 57 km Gotthard Base Tunnel: the world's longest and deepest railway tunnel. Despite not being an EU Member State, Switzerland has been able to negotiate various mutually advantageous agreements with the EU, giving Swiss people and companies many of the same rights and freedoms as EU citizens in terms of movement of people and goods, cross-border trade, and much more. Little imagination is required to understand the massive advantages of these bilateral agreements for trading and doing business in general.
What you should know about doing business in Switzerland
Switzerland's legal system
Switzerland has a constitution-based civil law system that wisely combines the best parts of both French and German legal traditions. The system reflects the country's federal structure, with a pyramidal system of federal and state regulations, which sometimes leads to significant differences in how matters such as taxation and education are regulated at state level. The judicial system is generally based on three different levels (two at state level beneath the Federal Supreme Court ). Proceedings are generally held in the state language (German, French or Italian). Notably, several international agreements and treaties, as well as parts of EU law, are often considered during proceedings.
Very high legal certainty
Generally speaking, Switzerland ensures very high legal certainty. Living together and working as a functioning country in general, and business in particular, require the people's trust in their own state's institutions and laws. Changeable regulations, uncertainty and government-dependent laws make it difficult to devise long-term plans for conducting business. Therefore, a stable, certain legal system in which one can trust is a crucial consideration when choosing a jurisdiction in which to do business. Thanks to Switzerland's political system, based on accordance, discussion, and dispersion of power, it is difficult for one specific political force to change laws, and the people's participation rights perform an important supervision function. One can thus rely on the complete stability of the country's legal system.
Tax rulings & planning security
Legal certainty is also vital for planning security in taxation matters. It is essential to know how much one will pay in taxes before deciding whether to do business in a particular location. In Switzerland the power to raise taxes is shared between the federal government, state governments and even municipal councils. Whereas federal-level taxes are the same for everyone (and for every company), there are several differences at state and municipal level, leading to tax competition between different localities. Under the Swiss system, it is possible to obtain a forecast of the tax-related consequences of a proposed case or transaction (e.g. an inheritance plan or a merger of two corporations). The given forecast is then binding for the authorities, provided that the case/transaction proceeds exactly as previously described and that no changes in tax regulations arise in the meantime. This unique system provides companies, investors and individuals with the required legal certainty to plan and implement their business strategy without fear of unexpected taxation.
Under certain conditions, some Swiss regions offer tax reductions for companies whose products are of high added value and are produced for very wealthy individuals.
Corporate law
Swiss law distinguishes between commercial partnerships (based on personal commitment) and joint-stock companies. The most widespread commercial structure is the limited liability company (LLCs), followed by corporations. There are several differences between these two forms of commercial structure: the minimum capital is CHF 20,000 for LLCs compared to CHF 100,000 for corporations; access to the stock market is reserved to corporations, while LLCs are usually more convenient for smaller businesses. Both LLCs and corporations are founded by notarial act, payment of the Paid-In Capital and entering in the company register. Founding a joint-stock company in Switzerland is relatively uncomplicated and can be done within a couple of weeks. Nevertheless, the procedure and details can still be overwhelming for someone without knowledge of the legal framework. It is therefore advisable to consult a lawyer to ensure that nothing is forgotten or overlooked.
Advanced blockchain regulations
The federal government and state authorities in Switzerland have a very positive and open attitude towards blockchain technology and cryptocurrencies in general. Switzerland recognised the opportunity to take a global lead in the sector and has remained open to new developments. Especially at state level, blockchain-based technologies are taken into account and regulated. In the Canton of Zug, for example, it is possible to pay taxes with cryptocurrencies.
In 2016 the Federal Council announced its intention to reduce the barriers to market entry for FinTech businesses. The plan comprises three pillars.
The first sets a deadline of 60 days for holding money in settlement accounts. This is particularly interesting for providers of crowdfunding services, since it allows them to run their business without needing to get a bank licence, what they normally would. The second pillar allows a corporation to engage in activities that would normally require bank licensing. Up to a total value of CHF 1 million, a provider can accept public funds without having to be authorised and supervised by the financial markets regulation authority (FINMA). The third pillar is a new FinTech licence granted by the FINMA. This licence allows deposit-taking non-lenders to operate under less stringent requirements than those applicable to traditional banks. However, such FinTech businesses cannot accept funds exceeding CHF 100 million in total. To obtain a licence, the company needs to maintain capital of at least 5% of accepted public funds or CHF 300,000 (whichever is greater).
This example shows Switzerland's pioneering tendency with respect to cryptocurrencies and blockchain-based technologies.
Excellent asset-protection mechanisms
Asset protection refers to planning that aims to reduce future conflicts and ultimately prevent loss of wealth. Swiss laws offer numerous opportunities to wisely plan one's asset protection. One rudimentary but effective way to protect one's wealth from possible future legal claims is to transfer assets to another – trusted – person, such as a descendant. Another instrument is the foundation. With some rare exceptions, a so-called family foundation (designed to financially back a family or another group of people) cannot be directly founded in Switzerland because it is not considered to have public utility. Such a foundation can be founded in another country, such as Lichtenstein, and receive funds from Switzerland. Another asset-protection mechanism is the trust. This institute still does not exist in Swiss law, but foreign trusts are recognised in Switzerland and the possibility of introducing trusts in the Swiss legal system is currently being evaluated. Establishing a corporation or LLC is a good means to keep one's private financial means separated from business assets, as well as protecting personal wealth through the mechanism of limited liability. Also worth considering are the matrimonial property regime and inheritance planning, which can both be used to keep one's wealth safe from third parties. To avoid being overwhelmed by the vast number of possibilities when contemplating how to protect assets, it is advisable to seek prompt legal advice.
High compliance standards
Switzerland has high compliance standards. For companies quoted on the stock exchange, the 'Swiss Code of Best Practice for Corporate Governance' is the main source of law. Compliance usually requires conforming with the law as well as behavioural guidelines (i.e. codes of conduct and directives). Furthermore, a commitment to acting with integrity and ethically is required. Compliance ultimately depends on effective management, and compliance infringements are almost always the result of management-level failings. In Switzerland, meeting compliance standards is highly prioritised to avoid investigations, criminal proceedings and legal liability. Before doing business in Switzerland, it is essential to seek legal advice on how to abide by the law and meet the highest compliance standards.
Top takeaway tips: What you need to know before doing business in Switzerland
In conclusion, Switzerland is a small country in the middle of Europe; a melting pot of European cultures, languages and religions, with a highly complex structure of different cantons and layered political and legal systems. Despite having very few natural resources, the country manages to compete internationally at the highest level. Cultural differences within Switzerland are characteristic of its social fabric. When doing business, this should be taken into account. While in Geneva and the southern Italian-speaking region business is more informal, Mediterranean and emotional, in the northern region of Zurich business follows more structured and formal rituals. Overall, Switzerland is a land of opportunities where people can enjoy excellent quality of life, high purchasing power, and outstanding education possibilities and job prospects.
Switzerland's legal and bureaucratic system is customer-friendly, uncomplicated and fast, providing an optimal framework for doing business. Nevertheless, before starting a new business, it is essential to seek professional legal advice about Swiss corporate law, taxation, compliance regulation and asset-protection planning. If accurate planning still cannot prevent a legal dispute arising, and if resolution by agreement cannot be achieved, the Swiss judicial system is generally considered to be fast and efficient.
Teichmann International (Schweiz) AG
Teichmann International (Schweiz) AG is a law and notary firm with offices in Zurich and St. Gallen. Through a process of self-critical and ambitious reflections over many years, Teichmann International (Schweiz) AG has created a concept that is exceptional for a law firm. The firm assists both individuals and companies in very different matters and legal areas, from the very beginning until the end of a dispute. Furthermore, Teichmann International (Schweiz) AG assists its clients in several other kinds of legal matters, such as succession planning, wealth protection planning, corporate governance and compliance, as well as mergers and takeovers.
Teichmann International (Schweiz) AG employs professionals of all different cultural and professional backgrounds, having created a multilingual team that speaks and understands more than ten different languages. The firm's people specialise in several different areas, including business and corporate law, antitrust regulations, money laundering, white-collar crime, family office, family law, contract law, criminal law and many more.
Interviews
Dr. Fabian Teichmann, LL.M. , Managing Partner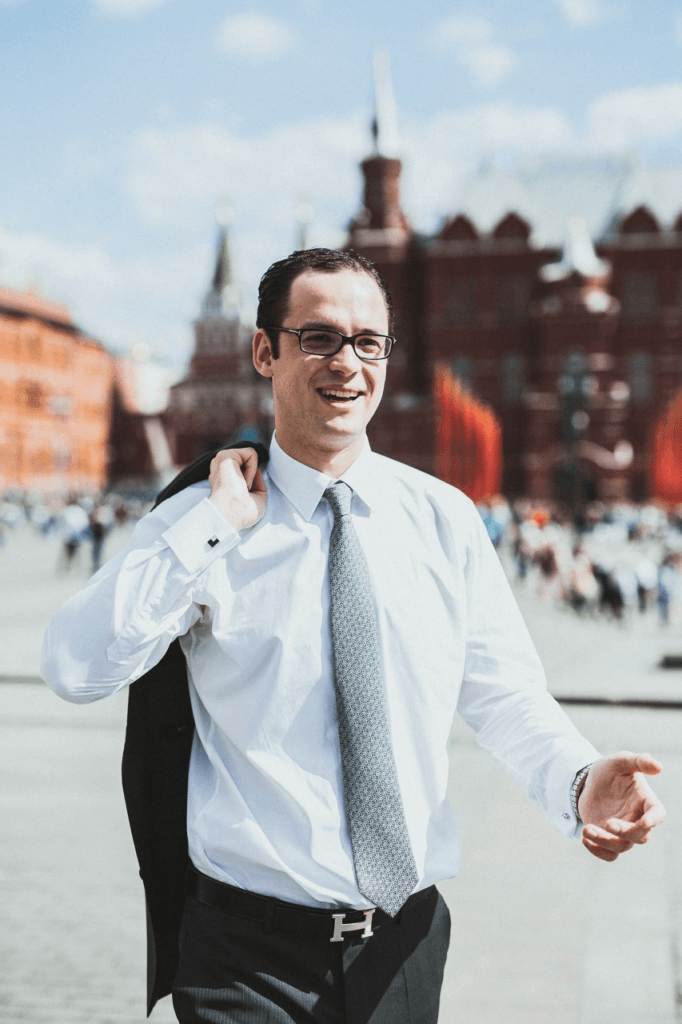 Why do clients choose you?
I am known for my holistic approach. I earned a bachelor's degree in economics and finance (Bocconi University) and graduate degrees in management (Harvard University) and in accounting and finance (University of St. Gallen) before attending law school. I subsequently earned a PhD in law (University of Zurich), an LL.M. degree (King's College London) and a doctorate in economics and social sciences (University of Kassel). Hence, when analysing legal issues, I always apply a well-rounded analytical perspective.  
In addition, I am known for my entrepreneurial spirit. I founded Teichmann International (Schweiz) AG and so know what it is like to build up a law firm. I have also managed consulting and trading firms in Austria, Switzerland, Liechtenstein, England and the United Arab Emirates. Therefore, I understand the needs of entrepreneurs and can easily relate to them. 
Furthermore, my clients seem to appreciate my responsiveness. They know that I work 365 days per year and do not take holidays. Eighty hour work weeks are part of my routine. Hence, I always respond quickly when a client needs me. After all, clients who are facing trouble want to talk immediately to the person they trust, rather than waiting a few days. 
What do you do differently from your peers in the industry?
I invest a lot of time and resources into continuing education. For instance, I have taken courses in psychology at King's College London in order to better understand my clients and our opponents. Being able to detect a counterparty's psychological weaknesses during negotiations and lawsuits is a valuable skill. I also continue taking management courses at Harvard University in order to further improve my skills as managing partner. 
Furthermore, I conduct a lot of research. I am convinced that continuously analysing the latest legal developments helps me to provide my clients with innovative insights. Also, my research confers credibility in front of judges and among colleagues. My scientific articles have been published in over 30 different academic journals and are regularly cited by courts and other legal practitioners. 
In addition, I measure the market's pulse by teaching at various universities. For example, I teach courses on financial markets compliance to experienced compliance officers in an executive programme at Zurich University of Applied Sciences in Business Administration, and to prosecutors at the International Anti-Corruption Academy in Vienna. Interactive class discussions help me understand where the market is going while also giving back to society.  
Finally, I drive our company's digitalisation strategy. I believe that law firms should be entirely digitalised. We have an obligation towards our clients to be as efficient as possible. Hence, we scan all documents and store them in the cloud, so that files can be accessed from anywhere in the world. We also use the latest enterprise communication software. This allows effective and efficient communication internally and with clients. 
What makes you a suitable partner for international clients?
I grew up with peers from over 35 countries during my time at Institut auf dem Rosenberg, one of Switzerland's leading boarding schools. I learned to deal with different cultures and came to appreciate various backgrounds. When I set up our law firm, I wanted our brand to signal that we welcome clients from all over the world. Hence, I chose the name 'Teichmann International'. 
Our clients appreciate that they can communicate with me in eight languages. My undergraduate degree programme at Bocconi University was taught in Italian, while my first master's degree programme at Harvard University was taught in English. I currently spend several hours per day talking to clients in Russian. International clients appreciate the opportunity to explain their legal issues in their native language to someone who understands both their culture and Swiss law. 
Also, we have offices in various Swiss cantons, and so can help clients in various regions. Furthermore, clients can access our network and 'Teichmann International' consulting firms in various jurisdictions. 
Why do lawyers choose to work at your firm?
Employees are our greatest resource and we treat them accordingly. Many have been attracted by the firm's dynamic environment. Particularly among our young lawyers, this environment is perceived as very stimulating for personal development and growth. As a firm, we have expanded very quickly during recent years.  
Also, our employees appreciate the opportunity to work on high profile matters. Filing for a lump-sum taxation ruling for an individual on the Forbes' list tends to be more interesting than compiling standard tax declarations. Likewise, representing oligarchs in white-collar-crime matters is often more intellectually stimulating than handling petty crime cases. 
Within your sector, what do you think will be the biggest challenge for clients over the next 12 months?
From my perspective, compliance with all applicable laws, rules and regulations is becoming increasingly important. Recent whistleblower cases and the new EU Whistleblowing Directive show that ever more attention is being focused on compliance. Meanwhile, companies are tending to file complaints for non-compliance against competitors. Having recently written books on anti-bribery compliance incentives, money laundering, terrorism financing and other compliance issues, I am very well equipped to support our clients during these challenging times.  
Top Tier Firm Rankings
Firm Rankings