KPMG Law in Vietnam > Ho Chi Minh City, Vietnam > Firm Profile
KPMG Law in Vietnam
Offices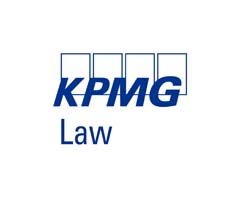 KPMG Law in Vietnam
10TH FLOOR, SUNWAH TOWER, 115 NGUYEN HUE STREET
DISTRICT 1
HO CHI MINH CITY
Vietnam
KPMG Law in Vietnam > The Legal 500
Rankings
KPMG Law in Vietnam

's corporate team has experience of handling deals involving the real estate, manufacturing, energy, education and healthcare sectors. As part of a Big Four consultancy, the firm is able to offer access to additional tax and accountancy services.
Richard Stapley-Oh
, who leads the firm's Vietnam and Cambodia offices, is highly-skilled in cross-border ASEAN transactions. Also recommended at the firm are
Ngoc Thi Thanh Bui
, 
Hoa Thanh Nguyen
, 
Giovanni Marino
, 
Binh Duy Tran
 and 
Ly Hoang Nguyen
.
Practice head(s):
Work highlights
Advised Anheuser Busch InBev on a merger transaction.
Advised Elanco Animal Health Incorporated on a merger transaction with Bayer Vietnam.
KPMG Law in Vietnam >
Firm Profile
The firm: As an alternate legal service provider part of a "Big Four" accounting and audit firm established in 2015, KPMG Legal has grown into one of Vietnam's leading corporate law practices. KPMG Legal avails itself to the vast knowledge of colleagues in taxation, deal advisory, audit, risk management (compliance & forensic), and management consulting in order to provide comprehensive, commercial, and holistic solutions to clients.
KPMG Legal has an experienced team comprising of over 50 dedicated legal professionals who are qualified in Vietnam, the states of New York and California, Canada, and Australia. The team's professionals are spread across three offices in Ho Chi Minh City, Hanoi and Danang, representing Vietnam's major financial and commercial hubs. This coverage ensures the ability to bring depth and breadth of experience to support clients when and where needed most.
KPMG Legal has direct access to KPMG Global Legal Services' extensive network, covering more than 76 jurisdictions and providing international legal solutions to global clients as they conduct cross-border projects. KPMG has 16 cross-functional industrial groups working on both international and local projects and KPMG Legal's professionals actively participate in these groups, bringing a unique sector-specific knowledge to bear.
KPMG Legal offers its clients a wide range of legal services, including contract drafting, market-entry strategy, business restructuring and commercial advice, labor and employment, commercial dispute resolution, M&A services (from pre-deal structuring, due diligence, drafting and negotiating of transaction documents, completion services, to post-acquisition integration), regulatory and compliance issue resolution and the implementation of remediation measures.
Our services
Company secretarial: KPMG Legal's dedicated licensing team provides a comprehensive solution to ensure all routine and recurring company secretarial matters are addressed in a timely and efficient manner.
Contractual arrangements: The KPMG Legal's specialists assist businesses to structure their contractual arrangement to account for Vietnam practice or international best practices and pinpoint risks. Areas of expertise include IP-related agreements, employment agreements, share purchase agreements, and shareholders agreements.
Corporate structures: KPMG Legal's professionals provide services to their clients from the initial market-entry decision to the incorporation of a business. The team advises both domestic and multinational groups on a variety of complex corporate law matters, including mergers, demergers, spin-offs, and restructuring.
Employment and immigration: Our professionals advise on all aspects of the setup, contractual and employment law implications and costs. All advice is integrated with associated global mobility compliance and planning (e.g., tax planning).
Mergers and acquisitions: By combining M&A legal expertise with specialists from KPMG's corporate finance, tax and accounting services, KPMG Legal is able to execute promptly and efficiently to service all aspects of a transaction, such as origination and structuring, transaction documents and negotiations, due diligence and implementation.
Alternative dispute resolution: KPMG Legal's dispute lawyers, who possess deep insight and perspective in business and commercial matters, understand that a dispute is multi-faceted and that there are many alternative approaches to resolve problems, without having to resort to the courts or arbitration.
Regulation: The team's regulatory experts can survey businesses to identify potential issues and gaps to help them achieve the best compliance outcome. KPMG's linked approach means that other KPMG professionals can be brought in if necessary, without disrupting the process.
Staff Figures
Lawyers in Vietnam : 15 Legal Professionals in KPMG Globally : 2,300
Languages
English Vietnamese Mandarin Japanese Korean French Dutch
Diversity/Community
KPMG is proud to foster a culture defined by having the best people, with the skills and determination to deliver above and beyond. That means we must continue to recruit, retain, and develop people who are technically brilliant, insightful, and astute professionals who are also forward-thinking, confident, and globally minded.
At KPMG, we lead with inclusion first. We believe that building a truly inclusive culture is essential to becoming the Clear Choice. With an inclusive culture, all of our people feel a sense of belonging at KPMG. All of our people are able to bring their whole self to work and be conscious of their unique importance and contributions to the firm. We aspire to be a firm where diversity of thought is welcomed and embraced, and recognize how this supports our promise to bring the best solution to our clients and encourage innovation.
Diversity is about each of us, about the variety of unique experiences, qualities and characteristics we all possess. Inclusion is about all of us; creating a culture that embraces, respects and values differences for all of our people. At KPMG, we choose both.
Inclusive Leadership
The senior leaders chair the national advisory boards of each of our Diversity Networks. Working together, they help ensure we continue to foster and sustain an open and inclusive work environment, and continuously enhance the recruiting, retention, and advancement of a diverse team of high-performing professionals.
An Integrated Network of Diversity Networks and Councils
KPMG's seven national diversity networks engage nearly 40 percent of our people. Through nearly 169 employee-driven local councils and chapters, our Abilities in Motion, African-American, Asian Pacific Islander, Hispanic/Latino, KPMG's Network of Women (KNOW), pride@kpmg (LGBT), and Veterans networks, provide their members with opportunities to participate in career-development programs, broaden professional experiences, and build career-enriching relationships, both within and beyond the firm. At KPMG, we aim to develop the next generation of leaders who value inclusion and diversity.
Supplier Diversity
KPMG recognizes the value and benefits that diverse businesses can bring as suppliers and sub-contractors to the firm, our clients, and our communities. It's KPMG's policy to actively seek and encourage qualified diverse businesses, especially minority-, women-, veteran-, and LGBT-owned businesses, to compete for the firm's business.
Interviews
Richard Stapley-Oh, Managing Partner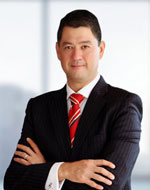 Richard Stapley-Oh, Managing Partner of KPMG Legal, Vietnam and Cambodia
What do you see as the main points that differentiate KPMG Legal Limited from your competitors?
Our lawyers all come from a range of legal and commercial backgrounds, and so the Firm posseses a thorough knowledge of the industries in which our clients operate. The team is also fluent in a range of languages. In addition to English and Turkish, our lawyers also speak Azerbaijani, Russian, German, Swedish and Spanish, allowing us to work effectively with our international clients.
Our main focus is to assist our clients in a simple, clear and cost-effective manner. I myself come from an in-house background; prior to founding Kılınç Law & Consulting, I was legal counsel at SOCAR, Azerbaijian's State Oil Company, in Turkey. The Firm is therefore founded on a core understanding of corporate clients' expectations of their legal services providers, and we apply this knowledge across all the matters on which we are instructed."
Which practices do you see growing in the next 12 months? What are the drivers behind that?
I anticipate that our Market Entry, M&A, Labour Law and Corporate Reorganisation practices will continue to deliver significant growth in the next 12 months, and beyond.  In terms of market sector growth, we are seeing continued interest from foreign investors in the manufacturing and retail sectors, and there has been a lot of interest in infrastructure, particularly in the renewable energy sector.
There are many drivers behind this, and obviously Vietnam's liberalization of the economy is the key. The Government continues to remove conditions on foreign participation in business activities, which has accelerated investment across all sectors. In addition to this, Vietnam's entry into a number of bilateral and multilateral free trade agreements also serves as a major impetus for foreign investors to enter or expand in the Vietnam market.
Secondly, I can't overstate the impact of the "Vietnam growth story." Vietnam has a dynamic, young, and increasingly affluent population. As a consequence, Vietnam is experiencing increasing demand for social infrastructure and services, such as education and healthcare, and services and products that respond to greater discretionary spending, such as in F&B and entertainment.  This demand is being noticed by, and met, by foreign investors.
Finally, the imposition of tit for tat tariffs by the United States and China is forcing foreign investors in China to seek an alternative production base. Vietnam is a logical destination for manufacturers leaving China. What is interesting here is that there is a greater potential for underperforming local manufacturing enterprises to be attractive M&A targets. We also anticipate that US companies will look to Vietnam to expand operations with the ultimate aim of exporting products to China.
What's the main change you've made in the firm that will benefit clients?
Our Deal Advisory, Tax, and Legal ("DTL") practices have been reorganized and consolidated into one cohesive unit with a functional head whose role is to coordinate and drive efficiency and ensure on-point and responsive advice are provided to our clients. Our clients have already recognised that our integrated approach drives efficiency through a client-centric lens, and our reorganisation formalises that value proposition.
Can you give us a practical example of how you have helped a client to add value to their business?
As a global multidisciplinary professional services firm, we can draw on experience, expertise, and relationships from across our global network. For example, we have a client that was looking to expand its business in the Vietnam market, but needed a partner well-versed in the specific sector. We reached out to the global network, which returned a shortlist of viable business partners. Once the selection was made, and the principals reached alignment on their business plan and strategy, KPMG was tasked with implementation. It was incredibly powerful to have senior professionals from various countries and with varied expertise come together as an effective client service team that delivered real results.
The services that KPMG provided were broad and comprehensive, encompassing the development of a business model, strategic analysis of the market and market participants, investment modelling, cross-border tax advice, and a slew of legal services, such as drafting and negotiating a number of commercial contracts, company establishment, and regulatory and licencing assistance.
Are clients looking for stability and strategic direction from their law firms – where do you see the firm in three year's time?
The professional services industry, in general, and legal services, in particular, are very much a people business. Our brand might be a reason for a client to walk through our doors, but it is the professionals involved, and the dedication they show and the trust that they cultivate, that ensure that new and existing clients will remain as life-long business partners, and KPMG Legal's professionals are considered to be their trusted advisors.
KPMG Legal places considerable emphasis on developing its professionals through detailed and life long learning and development initiatives, international secondment opportunities and great importance placed on work-life balance to ensure a safe, happy, and healthy workplace. KPMG in Vietnam prides itself on being an employer of choice.
By attracting the best clients, we will win the best work available in the market, which in turn provides learning and development experiences to the best people.  In three year's time, KPMG Legal will continue to be a market leading law firm in Vietnam.