Wohlwend Näscher Schächle > Vaduz, Liechtenstein > Firm Profile
Wohlwend Näscher Schächle
Offices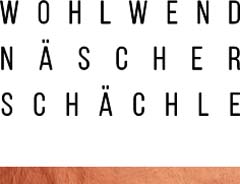 Wohlwend Näscher Schächle
Pflugstrasse 16
Vaduz 9490
Liechtenstein
Wohlwend Näscher Schächle >
Firm Profile
Freedom is the power to do what is allowed under the law.
[Cicero]
Based in Vaduz, Liechtenstein, Wohlwend Näscher Schächle is one of the leading law firms in Liechtenstein. Our clients include renowned regional and international financial and commercial enterprises as well as private individuals whom we advise and represent in a wide range of legal areas with competence and decades of experience.
As a reliable and experienced partner, we support our clients competently and provide them with comprehensive and solution-oriented advice and representation in a national and international context. Our team specialise in modern and individual legal consulting and persistent litigation.
We act as professional assistant for business and private clients. Our regular clients include major trust companies, major international companies such as industrial enterprises, banks, insurance companies, investment companies, as well as foreign law firms and private individuals. Our clients appreciate the individual, trusting and thorough advice and problem solving. One of our most successful strategies in retaining minority attorneys has been our commitment to listen, learn and act upon their suggestions.
We are a trusted law firm of the Liechtenstein Chamber of Lawyers.
 Main areas of practice: Due to the significance of the Liechtenstein financial market and the increasing need for attorneys in Liechtenstein with regard to consultation and conduct of court cases, Wohlwend Näscher Schächle has specialised in the areas company, foundation and trust law, litigation and arbitration, banking and finance law, bankruptcy and enforcement law, asset management and investments, labour law and many others. The firm has established networks with other law firms and institutions worldwide. Our team is committed to undertaking any steps in order to serve our clients appropriately according to their needs. We are a member of the international Lawyer Network TerraLex.
Financial market Liechtenstein: The Principality of Liechtenstein has a specialized, internationally strongly connected and stable financial centre. Financial services are the largest economic sector after industry of the Liechtenstein national economy. The banks have the most weight, which are mainly private banking and wealth management. The country is also an attractive location for insurance industry, the asset management industry and the fund industry and has a specialized fiduciary industry.
One of Wohlwend Näscher Schächle's core competences regards to company, foundation and trust law. We not only advise our clients on choosing the ideal company structure but also in foundations, reorganisations and transactions. Our advice focuses on both beneficiaries and company executive bodies, as well as other parties relative to Liechtenstein asset owners. We support our clients regarding security of private property and provision for offspring, ie the legal organisation and planning of wealth management over generations.
In the field of banking law, we not only advise our clients on specific questions relating to daily banking business but also inform them on questions concerning company formation and organisation. In addition, we give advice on all supervisory regulations and support both issuing institutions and investors in all fields of capital market law. We have already supported several banks with their formation. Based on this experience, we are able to advise our clients in all fields of banking law.
Asset management is one of the supporting pillars of the Liechtenstein financial centre. We not only advise our client on the formation of asset management companies but also on all questions relating to supervision law, in particular with regard to supervisory authorisation. In this respect, we draw up contracts and professionally resolve all legal questions.
Our references:  With us you have a strong and competent partner for all matters of the above mentioned fields. In recent years, we have successfully represented our clients' interests in many important and famous cases in an national and international context. Each individual member of our team has his or her special skills, which we apply according to the requirements of our clients.
Main Contacts
| Department | Name | Email | Telephone |
| --- | --- | --- | --- |
| all Departments | Mag. iur. Raphael Näscher, LL.M. | r.naescher@wns.li | +423 236 55 33 |
| all Departments | Mag. iur. Rudolf Schächle | r.schaechle@wns.li | +423 236 55 33 |
Staff Figures
6 : Lawyers
Languages
German Swiss German Englisch French
Memberships
Liechtenstein Bar Association TerraLex (www.terralex.org) Liechtenstein Arbitration Association