SETTLE law firm > Tashkent, Uzbekistan > Firm Profile
SETTLE law firm
Offices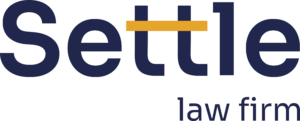 SETTLE law firm
73 Yusuf Hos Hojib street
100031
Uzbekistan
SETTLE law firm > The Legal 500
Rankings
SETTLE law firm
has extensive experience in protecting intellectual property rights and advising on corporate matters. The firm's clients include major foreign and local companies in the pharmaceutical, media, IT and education industries, among others. The team is led by managing partner
Jamshid Agzamkhadjaev
and
Sherzod Utkirkhujaev
, whose combined expertise further spans areas such as commercial and M&A, employment, immigration and litigation.
Practice head(s):
Sherzod Utkirkhujaev; Jamshid Agzamkhadjayev
Testimonials
'Qualified and committed team with prompt replies.'
'The lawyers are experienced and trustable, doing their best to achieve positive results.'
'We get access to well-educated lawyers in all matters of interest.'
'SETTLE law firm has many years of experience in trademark registrations and protections, as well as corporate matters, which makes them stand out from their peers.'
'We are content with the quality of the firm's services. The deadlines are met regularly, and the reports are sufficiently detailed.'
'I recommend Jamshid Agzamkhadjayev for his professional approach, curiosity and willingness to find alternative solutions to the problems our clients face in the uncertain legal terrain in Uzbekistan.'
'The team has expertise in protecting IP rights and an excellent network with both private and government sectors and industry stakeholders.'
'The individuals are respected both in Uzbekistan and internationally. They are perceived as key contributors to the local IP agenda, making progress for their clients and industries they represent.'
Key clients
Dr. Reddy's Laboratories
Orville Services
Novo Nordisk
Claudel Roustang Galac (Laktalis)
Caterpillar
Discovery Inc.
Mondelēz International, Inc.
Colgate Polmalive Company
Mars Inc.
Work highlights
Ongoing representation of Colgate-Palmolive Company in court against a local manufacturer in a trademark invalidation case.
Protected the IP rights of Laktalis in Uzbekistan against a local company that illegally registered the company name containing "Lactel".
SETTLE law firm >
Firm Profile
SETTLE is law firm consisting of a team of attorneys with an in-depth experience and a proven track of record in intellectual property and corporate laws. SETTLE law firm was formed by Jamshid Agzamkhadjaev and Sherzod Utkirkhujaev both of which have prominent experience in IP and corporate laws.  The firm has successfully advised clients from pharmaceutical, telecommunication, wines & spirits and FMCG sectors across the broad spectrum of intellectual property and corporate law issues.
Areas of practice: The firm is focused on the niche of intellectual property and corporate laws, and, as such, has successfully advised a number of local and foreign clients.
Intellectual property: The firm is well experienced in representing clients' interests in local courts and unfair competition agencies, advising clients on domain names, monitoring retail and online markets against counterfeits, registering IP objects and transfer of rights.
Corporate law: The firm is well experienced in registration/winding-up of companies and representative offices of foreign companies, advising on a wide range of matters (labour, licensing, tax, M&A, contracts) as well as ADR and litigation.
Staff Figures
Attorney-at-law : 2 Trademark attorney : 1 Associate : 2
Languages
Uzbek English (fluent) Russian
Memberships
The Chamber of Advocates of the Republic of Uzbekistan
Interviews
Jamshid Agzamhujaev, Managing Partner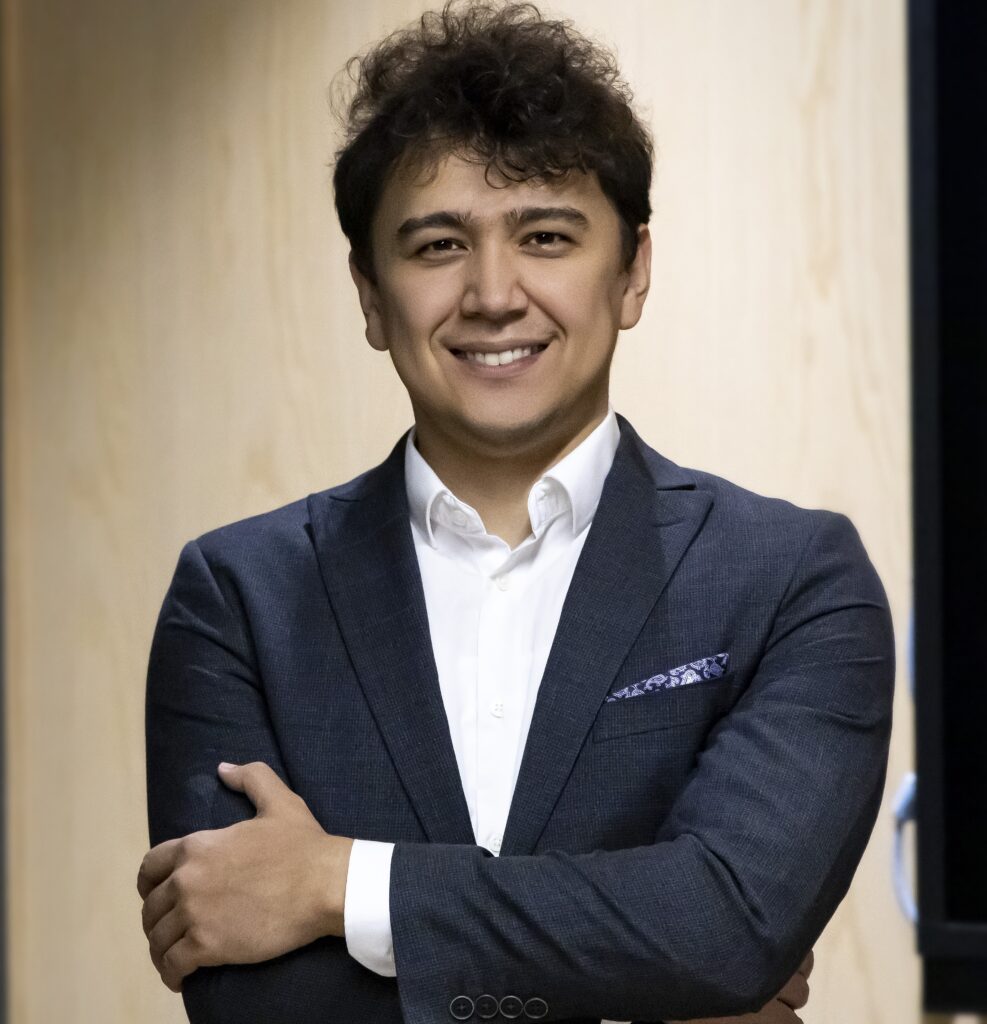 Jamshid Agzamhujaev explains how the firm is adapting to clients' changing needs in Uzbekistan
What do you see as the main points that differentiate SETTLE law firm from your competitors?
First of all, SETTLE law firm makes all efforts to ensure that our work is efficient. In our daily activities, we often receive requests from clients that require a prompt resolution of their issues. We truly appreciate when our clients trust us and get solutions to their problems. Our mission is to make sure that our clients benefit while complying with law. We adhere to the principle that each client plays a special role. Even if the client's issue is not related to our expertise, we believe that the client should get the right referral in a timely manner.
During the years passed, our attorneys have successfully represented giant companies such as Discovery (Media), Dr. Reddy's (Pharmaceuticals), HUGO BOSS (Fashion), Nemiroff (Wine & spirits), Monledez (FMCG), Caterpillar (Construction equipment manufacturer), East-West Management Institute (NGO) and many other big names in Uzbekistan. Numerous court trials that were led by our attorneys allow us to offer more comprehensive recommendations for our clients based on our prior experience and knowledge, and the ability to predict possible next steps of the counterparties. Given that Uzbek laws still have some uncertainty in terms of some specific disputes, which create room for subjective interpretation of laws and principles, it is crucial for us to have proper judicial practice in order to enhance chances of our clients and give realistic expectation to them.
Along with our hi-end corporate law expertise, we are a law firm that is an expert in intellectual property matters in Uzbekistan. Knowledge and experience of our attorneys help us provide legal services at most cost-efficient way allowing our clients to enjoy comprehensive and complex legal work from us. We believe that intellectual property issues require specific knowledge and qualification. Our attorneys are experienced in a wide range of IP issues starting from trademark cancellation actions and patent litigations to fighting parallel import and counterfeits. We believe that narrow specialization is one of our biggest advantages that differentiate us from our competitors. Paying our main attention to IP matters makes us actively improve our skills and knowledge to stay up-to-date about changes, trends and issues raising in the IP sphere not only in Uzbekistan but around the globe.
Which practices do you see growing in the next 12 months? What are the drivers behind that?
Uzbekistan has recently opened its doors to businesses and people from around the world. This is a bold move considering that the country was previously largely closed off to outside interests. Uzbekistan's dedication to improvement in all sectors signals a
shift to a more open economy that is attractive to foreign investors. Along with foreign direct investments from commercial entities, foreign aid programs can also be helpful in country's development. In this regard, we believe that the role of NGOs in Uzbekistan should be special, since foreign aid programs from USAID and other similar agencies are implemented by NGOs.
Also, we predict development of IP protection in the field of pharmaceuticals. One of the main complicating factors for the protection of intellectual property rights in the field of pharmaceuticals is that the authorized body of Uzbekistan for state registration of pharmaceutical products (Agency for Development of the Pharmaceutical Industry) until recently did not have the right to refuse registration of medicines on the basis of violation of the IP rights of third parties. In accordance with the Decree of the President of the Republic of Uzbekistan № PP-221 "On additional measures to further develop the sphere of intellectual property" dated from 26.04.2022, the Agency for Development of the Pharmaceutical Industry is required to monitor strict compliance with requirements of legislation on intellectual property during the examination of applications filed on state registration of pharmaceutical products. This means that right holders of the trademarks are entitled to appeal the controversial decisions of the Agency for Development of the Pharmaceutical Industry, which can lead to increase of court cases related to annulment of state registration of pharmaceutical products that violate IP rights.
Customs measures, as well as customs registry of IP objects are still relevant topic in Uzbekistan. The Presidential Decree No. PP-221 also introduced new methods of IP protections that have to be implemented in Uzbekistan. These changes are aimed at the introduction of "ex-officio" power of the customs authority. Such power is broadly used in customs practice in many countries. Of course, this procedure will have its own specifics, since it is a new practice in Uzbekistan. The essence of introducing the "ex officio" principle is that customs officials have the right to suspend the release of goods infringing IP rights without direct participation of the right holder. The current customs regime obliges right-holders to file a separate application to the customs authorities to suspend the release of goods, and the application must contain a number of information, which is practically impossible. Such a procedural barrier should be excluded by virtue of PD No. PP-221.
What's the main change you've made in the firm that will benefit clients?
As a part of our commitment to provide better and more efficient services we are offering free monitoring services for our clients. Monitoring is mainly focused on trademark applications, that are filed in Uzbekistan by third parties, some with bad faith intentions, as well as monitoring retails stores and markets physically in order to detect the sale of infringing products. Usually, our clients ask us to conduct separate and more detailed monitoring, but sometimes we conduct monitoring on our own initiative. In my opinion, clients benefit from periodical alert e-mails and monitoring reports because any information about potential breach of their rights or even theft of their brands is useful for them.
Is technology changing the way you interact with your clients, and the services you can provide them?
Technologies make our interaction with our clients easier. SETTLE law firm exercise electronic document management system since the beginning of our practice. It helps both us and our clients exchange documents in faster and more convenient way without the need to exchange hard copies. We believe that it saves much time and resources for both parties. Another way we are using technologies for our own and clients' benefits is through actively using CRM system that allows us to manage cases effectively, keep important documents, notes, e-mail correspondence with client safely all in one place and provide the client with detailed reports on actions taken and work done by our attorneys. This kind of report shows the amount of our input into the case, as well as value of such actions for the clients in monetary form.
Furthermore, our work is interacted with governmental online services that allows us to gather information and evidences in a very effective way. This includes online platforms for filing applications, gathering information about the potential infringer, its stakeholders, possible links with other companies, sometimes assets, goods imported etc. This saves much time, because before we had to gather all this information through filing attorney requests, waiting for responses and sometimes even struggling to get the response due to human factor. Now when gathering information for our clients has become much easier and faster, we can spend our times on more important tasks.
On the other hand, our IT specialists has launched in test mode an online calculator for the cost of services and the state fee for trademark registration in Uzbekistan. This option is available on our website in the "Trademarks" section of the services. The purpose of the calculator is to minimize human involvement in collecting the necessary information regarding trademark registration, and we hope that the implementation of this feature will create maximum convenience for people and business.
Can you give us a practical example of how you have helped a client to add value to their business?
Legal team of Settle law firm advised non-profit "East-West Management Institute" (EWMI) on incorporation of its branch (NGO) in Uzbekistan. The registration of NGO in Uzbekistan is quite complex procedure and requires a lot of effort. Settle's participation in this project was maintaining all work associated with state authority – the Ministry of Justice of the Republic of Uzbekistan. This project took more than one year, during this period our team has made every effort to ensure that the complex requirements of the registration authority are properly implemented. Accordingly, a branch of the American East-West Management Institute passed the state registration in the Ministry of Justice of the Republic of Uzbekistan.
We can proudly state that our firm is one of the few firms that were able to obtain favorable decision from the state body on the registration of NGO in Uzbekistan.
Are clients looking for stability and strategic direction from their law firms – where do you see the firm in three years' time?
Currently, our firm is still specialized in narrow areas, however, we can already talk about our achievements in terms of our clients. One of our important goals is to develop other spheres of legal practice, not limited to the protection of intellectual property in Uzbekistan, as I already mentioned previously.
At the same time, we expect that the coming years will be full of new events for us. Another task of our law firm is to expand the practice of our firm in other jurisdictions, of course, this requires a lot of effort, but we are building a team of specialists who will be not just employees, but an integral part of our business, who will help us to achieve our goals in the future.
Moreover, we plan to introduce artificial intelligence assistance during the provision of our services. We are confident that the role of artificial intelligence is inevitable, we see that in the field of information technology it is already showing excellent results. In this connection, I believe that the sphere of legal services does not remain aloof.