Firm Profile > RNA Technology and IP Attorneys > Gurgaon, India
RNA Technology and IP Attorneys
Offices
RNA Technology and IP Attorneys
401-402, 4th Floor, Suncity Success Tower, Sector - 65, Golf Course Extension Road, Gurgaon - 122 005, National Capital Region (Haryana), India
India
RNA Technology and IP Attorneys > The Legal 500
Rankings
Contentious IP matters at RNA Technology and IP Attorneys are spearheaded by Rachna Bakhru and Ranjan Narula, who field expertise in trade mark, copyright and design infringement and passing-off litigation before the courts and tribunals. The team is predominantly engaged by hi-tech clients in the IT, software, pharmaceuticals and electronics sectors. Filing, prosecution and commercial IP services are provided by co-head Rajiv Suri. The firm also provides a dedicated investigations team headed by Rahul Sethi which is applied to customs, anti-counterfeiting and enforcement strategies for global brand owners.
RNA Technology and IP Attorneys >
Firm Profile
RNA's business had its roots in trademarks before it branched into other forms of Intellectual Property. We are now known as one stop shop for IP which has been accredited with several independent recognition, positive reviews by clients and peers for the quality of services and advice. RNA team comprises trademark attorneys, researchers, patent agents, paralegals and IP investigators working seamlessly as a coordinated team. We provide our clients a complete picture of the pros and cons in pursuing a course of action along with varied alternatives related to any strategic decision that needs to be taken by them in pursuing a remedy.
Jurisdictions covered
We provide a complete range of IP services to a number of Fortune 500 companies, start-ups, research institutes, NGOs and government entities in India and South Asian countries including Bangladesh, Pakistan, Nepal, Bhutan, Sri Lanka and Maldives. We also manage IP portfolio of a number of Indian corporations assisting them to protect and enforce their rights globally in more than 47 countries (through our network of associates) covering North America, Canada, Latin America, South America, Europe, South East Asia, Middle East etc. We manage substantial enforcement and IP filing and prosecution work not only in India but also in Bangladesh, Pakistan, Nepal, Bhutan, Sri Lanka and Maldives. Our extensive IP experience, ever evolving IP knowledge and close relationships with local lawyers and investigators enables us to take effective actions in these jurisdictions.
Recent filings
In 2019-20 we filed over 600 applications before the Trademarks, Patent, Copyright, Designs office. Additionally, we instituted 100 litigation cases and 200+ opposition, cancellation matters for a diverse range of clients. We also manage a portfolio of over 1200 Patents.
IP practice specialisation
 RNA provides complete range of IP services, from clearance searches to filing and prosecution of trademark application in India, India sub-continent, Trademark Transnational work, Trademark enforcement, oppositions and rectifications and IP strategy.
Our prosecution team provides full range of trade mark management services, from, strategizing, trade mark clearance to advertising and label/packaging clearance, registration through to managing renewals, assignments, licensing, general maintenance.
Our trademark services cover complete transnational work from conducting due diligence's in mergers & acquisitions and IP audits to drafting and negotiating licensing and franchising agreements. We have developed expertise in filing and prosecuting international applications through the Madrid protocol for our local as well as global clients.
Our enforcement team comprises lawyers, researchers, and investigators that have both in-house and private practice experience. Our team is trained to devise strategies to find business solutions to IP legal issues. In the last 10 years, our team has handled over 600 civil actions and more than 1000 criminal actions working with local police. Our team is experienced in handling one-off infringements and devising a comprehensive enforcement campaign to create impact at both the manufacturing and distribution end. We work closely with businesses in understanding their priorities, distribution network, trade channels, and factors that affect their trade to devise enforcement campaigns that address both online and brick and mortar sales. We regularly advise clients on the most germane court for filing legal action and whether or not a civil or criminal option would be a viable option alongside provide individualised case management services at all stages of litigation. Additionally, we have worked on numerous online infringement issues and have several on-going cases on digital issues and specific to e-commerce portals.
RNA has developed a software (which we call Brand Protection Cop) to check e-commerce portals for identifying parties selling fake/counterfeit products. The cases instituted by us have a success rate of 90% in interim injunctions and final judgements.
The team at RNA worked closely with brand owners even during the lock down due to Covid 19 pandemic and handled interesting pharmaceutical court cases during this phase obtaining injunction orders and conducted successful raid actions resulting in seizure of huge quantity of infringing goods.
Clients at RNA
Our clientele covers the entire spectrum from multi-national IP owners and users to start-up businesses and individuals. The key clients of the firm are engaged in Pharmaceutical, Software, Information Technology, Electronics, Consumer and Luxury goods, Petrochemicals, Apparels, Hospitality, Sports and Fashion industry. Our services are fully supported by technology required to provide a smooth service experience to our clients. We have fully automated docketing system to keep track of deadlines and provide bespoke reports to our clients on a regular basis.
Firm's culture
RNA derives its core value in the concept of building relationships. Our clients, teams and partners have been with us throughout our journey following this ideology and hence, we continue to nurture it with care and affection. We believe and sustain work life balance and provide a stimulating environment to our teammates for professional growth – both among lawyers and our support staff. The culture is furthered by complete transparency at work, systems and procedures. We work in an open office plan with senior team members always available and easily approachable by staff for brainstorming ideas and take collective responsibility in providing professional service experience to our clients.
International presence and alliances
We are active in Asia in organisations such as the:
World Customs Organisation
We regularly write for numerous IP-focused publications such as Lexology, Managing Intellectual Property, World Trademark Law Report, World Trademark Review etc.
Why RNA
Timely response with pragmatic, efficient  and cost effective solutions
Clients at the heart of our services. We focus on getting to know our clients well and working collaboratively with them. One stop shop for clients spanning clearance Prosecution, Enforcement, strategy,  transactions, Litigation of IP
In-house Investigation Team ensuring quick turnaround time and protection of sensitive information.
Professional and friendly; recognising the need to be flexible, open-minded and creative in all areas of business.
Effective use of technology to provide client's superior means of access to information through online databases and bespoke reports.
Cross industry experience with international outlook and local expertise
We care passionately about the communities in which we operate. Our teams are involved in several initiatives to improve the lives of others and undertake Pro Bono legal projects
Recent Awards
Awarded Enforcement Firm of the Year, Licensing & Franchising Firm of the Year, Technology, Media & Telecoms Firm of the Year in 2020 India IP Awards by Asia IP
RNA Technology and IP Attorneys ranked in Tier 2 for Trademark contentious work  and in Tier 3 for Trademark prosecution in 2020 by Managing IP
ALB IP Rankings 2020 – RNA Technology and IP Attorneys ranked in Tier 2 in Trademarks/copyright and Patents
RNA Technology and IP Attorneys ranked in the Silver band – recommended for enforcement and litigation in 2019 edition of the WTR 1000
Puma Award for Best Trademark Firm in 2019;
Intel Award for Outstanding Achievement and Service, 2019
Awarded Trademark firm of the year 2018 by Asia IP
RNA Technology and IP Attorneys – Notable IP firm by Asia IP
Ranjan Narula – Trademark Star (MIP), 2020
Rachna Bakhru – Patent Star (MIP), 2020
Rajiv Suri – adjudged amongst WTR 1000 – World's Leading Trademarks professionals by World Trademarks Review for 2020.  Also adjudged as Recommended Prosecution Lawyer by Managing IPin 2019 and amongst "Recommended" lawyers in the Leaders League Intelligence Report and Directory Series for the years 2017 and 2018.
Ranjan Narula WIPR Leader 2019
Rachna Bakhru – recognized as  'Women Star in IP' by Legal Era (2019)
Rachna Bakhru – Amongst Top 250 Women in Intellectual Property by Managing IP
RNA, IP Attorneys – Trade mark contentious (MIP) 2018
Ranjan Narula – Trademark Star (MIP), 2018
Main Contacts
| Department | Name | Email | Telephone |
| --- | --- | --- | --- |
| Dispute resolution, IP management and Advisory | Ranjan Narula | rnarula@rnaip.com | 9810089304 |
| Enforcement, Investigation and Custom recordal | Rahul Sethi | rsethi@rnaip.com | 9810144294 |
| Patent, Trade secrets and ADR | Rachna Bakhru | rbakhru@rnaip.com | 9818345046 |
| Transactions, IP Clearance and Prosecution | Rajiv Suri | rsuri@rnaip.com | 9910245046 |
| Oppositions, Cancellation and Trademark enforcement | Abhishek Nangia | anangia@rnaip.com | 9810955645 |
Staff Figures
Lawyers : 25 Paralegal : 7 Researchers : 7 Investigators : 6
Languages
English (fluent) Hindi and other Indian languages Tamil and other local languages
Memberships
International Trade Mark Association (INTA) Asian Patent Attorney Association (APPA) Intellectual Property Owners (IPO) ASEAN Intellectual Property Association (AIPA) American Intellectual Property Law Association (AIPLA)
Legal Developments
7th September 2021
The case note illustrates the inherent difficulty in enforcing rights in a word that is descriptive of services. The Plaintiff, Praba's V Care Health Clinic Pvt. Ltd (Praba) filed the suit against the Defendant, I-Care Aesthetic Clinic (I-Care), before the Madras High Court alleging trademark infringement, passing off, etc. 
1st September 2021
Influencer marketing globally is estimated to be a $ 1.75 billion industry. The trend is gaining traction in India, with more and more consumers buying goods online. The Advertising Standards Council of India (ASCI) to regulate this activity had issued the draft guidelines in February 2021 seeking feedback from all stakeholders – advertisers, agencies, influencers, and consumers, covered in our earlier post.
27th August 2021
Rights over the mark 'Tasty Gold' are being asserted by Sri Tulasi Industries (Tulasi) against Sri Sapthagiri Industries and Ors (SSI) for using the mark 'Tasty Drops' for edible oil. At the time of admission, an ex parte interim injunction was granted by the District Court (Mahabubnagar). The injunction was set aside by the District Court after hearing both parties. Tulasi has now filed an appeal before the High Court of Telangana. The post discusses the High Court decision in the Appeal.
18th August 2021
What type of complaints are covered under ASCI Code?
ASCI adjudicate complaints across all media such as Print, TV, Radio, hoardings, SMS, Email, Internet/ website, product packaging, brochures, promotional material and point of sale material, etc.
Who are the members of ASCI?
The principal members of ASCI, who are also its sponsors, are firms of considerable repute within industry in India, and comprises of advertisers, media, advertising agencies and other professional/ancillary services connected with advertising practices.
What are the basic tenets of ASCI Code?
ASCI seeks to ensure that the advertisements follows four basic codes of ethical advertising:
Honesty: The claims being made in the advertisement must be true and capable of being established with evidence.
Decency: The advertisement must not be offensive to generally accepted norms of public decency
Non-Harmful: The advertisement should not be for promotion of products regarded as harmful or hazardous or unacceptable to the society at large.
Fair in competition: The advertisement should not be unfair to competition.
How can I submit a complaint at ASCI? Can anyone file a complaint?
Complaints may be submitted via text on WhatsApp, an online form, by way of mobile app, email or telephone. Letters may be sent to the postal address provided on ASCI's website
www.ascionline.in
. As per ASCI Code, the complaint can be lodged by:
the general public/ consumers;
non-public, such as government regulators, consumer groups and industry bodies;
intra-industry complaints i.e., complaint by one advertiser against another or amongst ASCI members; and
suo motu complaints – when a member of the ASCI Board, the Consumer Complaints Council (CCC) or the Secretariat makes a complaint.
Filing of a complaint with ASCI is free of cost and a decision is passed within four to six weeks. However, in case of Fast Track Complaint Redressal scheme (complainant and the other side need to be ASCI members), a fee of Rs. 75,000 (approx. US$ 1000) is required to be paid and the decision is passed within two weeks.
What type of evidence is required to be filed along with the complaint?
The following requisite details and documentation are required to be included in a complaint:
Complainant's name, profession, organization and contact details.
Particulars of the advertisement including the exact objectionable content of the advertisement and details of the product/ service involved.
Publication/ broadcast details as well as a clipping /copy of the advertisement.
The specific grounds for objection as the basis of the complaint. The specific objections raised in the complaint need to be substantiated, where necessary, with supporting data/ information. This data is shared by ASCI with the advertiser complained against.
If the advertisement is in a language other than Hindi or English, a translation of the advertisement in Hindi or English is required.
What are the steps involved from filing of the complaint until it is adjudicated by CCC?
The main steps involved in a complaint filed before the ASCI are:
Filing of a complaint by the complainant and its acknowledgement by the Designated Officer through email/ hardcopy.
Examination and service of the complaint to the advertiser asking for their written comments/ response.
Filing of written response by the advertiser within a period of 5 business days from receipt of the complaint (extendible to 7 business days in case of the need to support claims technically).
Evaluation of the complaint by the CCC
ASCI also provides informal resolution if the advertiser, on receipt of a complaint, readily volunteers to address the objections in the advertisement by either withdrawing or modifying the advertisement.
Can an advertiser raise the defence that it is not a member of ASCI and refuse to comply with the order passed by ASCI asking the advertiser to withdraw/amend the advertisement?
This is not a valid defense and complaint cannot be dismissed on this ground alone. The decisions passed by ASCI are applicable to members and non-members. However, in case Fast Track Complaint is lodged, the complainant and the advertiser must be ASCI members.
What are the remedies available to the advertiser if it is aggrieved by the final order passed by ASCI? Is it possible to seek an injunction/stay from the court against the ASCI order?
The following options are available to the advertiser:
file review petition before ASCI;
file a civil suit before the court seeking stay order/ injunction and/ or damages against the order passed by ASCI.
Are the decisions passed by CCC accessible to the general public?
Yes, they are available on ASCI's social media portals (Facebook, Instagram, YouTube, LinkedIn and Twitter), its website
www.ascionline.in
and are also shared with members of ASCI in the monthly/ annual report.
What are the implications due to non-compliance of decision passed by ASCI?
The decisions passed by ASCI are shared with the government of India from time to time to ensure compliance with the decisions passed. Rule 7(9) of Cable Television Network Rules, 1994 states that no advertisement which violates ASCI's Code shall be carried in the cable service.  The Information and Broadcasting Ministry (I&B) of Government of India has issued advisories in the past to broadcasters against airing advertisements that violates ASCI's code and not complying with the decision of its Consumer Complaints Council. Additionally, ASCI has partnered with Ministry of Ayurveda, Yoga and Naturopathy, Unani, Siddha and Homoeopathy (AYUSH) and Department of Consumer Affairs to curb misleading advertisements. Thus, the decisions passed by ASCI have been given more teeth in reality even though it claims to be self-regulatory organization.
How many complaints were filed before ASCI in the year 2020? Which sector received maximum number of complaints?
In the year 2020, ASCI received 6527 complaints against 3,315 advertisements. Out of these 2,357 complaints were upheld. The maximum violations were in education sector (1062) followed by healthcare (827). The main violations/issues raised in the educational comprised of job guarantees, fake job scam and healthcare advertisements comprised the lack of truthfulness and honesty of representations and claims.
Is the advertiser required to obtain approval from ASCI before the advertisement is launched?
It is not mandatory to have the advertisement cleared from ASCI before it is aired by the advertiser.
Is pre clearance advertisement advice provided by ASCI binding on ASCI if the complaint is filed against the same advertisement at a later date?
The advice is not binding on the advertiser or ASCI. However, the possibility of the complaint being upheld by CCC against such advertisement reduces significantly.
Is it permissible to identify a competitor by name in the advertisement?
The Advertising Standard Council of India Code requires that advertisements shall not make unjustifiable use of the name or initials of any other firm, company or institution, or take unfair advantage of the goodwill attached to the trademark or symbol of another firm or its product, or the goodwill acquired by its advertising campaign. Comparative advertising is allowed as long as the advertiser seeks to portray the advantages of its products in a truthful and honest manner. There is no bar against comparing particular features of two products to claim superiority over a competitor's offering or against making a general comparison, as long as this is truthful. When making such a comparison, the advertiser cannot claim that the competitor's product is bad. In other words, the advertiser can claim that its product is superior, but cannot denigrate the competitor's product or call it inferior as it would amount to product disparagement' and may incur legal consequences. Comparative advertising is permitted provided the rights of trademark owner are not infringed and unfair advantage is not taken of the competitor's trademark (Sections 29(8) and 30(1) of the Trade Marks Act).
Are there any guidelines on the disclaimers allowed in the advertisement?
Disclaimers can 'expand or clarify a claim, make qualifications, or resolve ambiguities, to explain the claim in further detail, but should not contradict the material claim made or contradict the main message conveyed by the advertiser or change the dictionary meaning of the words used in the claims received or perceived by a consumer'. The disclaimer should be prominently written, represented in the same language having same font as the claim and should not be written in italics.
What is the duty of celebrity appearing in the advertisement? Can the celebrity appearing in the advertisement be held liable for misleading advertisement?
In matters concerning celebrity endorsements, celebrities are expected to have adequate knowledge of the ASCI Code and it is the duty of the advertiser and the agency to make sure that the celebrity they wish to engage is made aware of them. Further, celebrity should do due diligence that the description, claims made in the advertisement they appear or endorse can be substantiated are not misleading or deceptive. Further, celebrities should not participate in advertisements that is prohibited for advertisement or carry health warning such as injurious to health. As per Consumer Protection Act, 2019, penalty of INR 10 Lakh (approximately USD 13,700) and one year ban may be imposed on the celebrity from endorsing the product/service. For subsequent violation, penalty of INR 50 Lakh (approximately USD 68,500) and up to 3 years ban from endorsing the product/service may be imposed. The celebrity can avoid imposition of penalty if he can establish due diligence on his/her part to verify the veracity of the claims made in the advertisement regarding the product or service being endorsed.
Are there special rules for claiming a product is new or improved?
The word 'new', 'improved' or an improvement of the product may be used in advertisements for one year from the date the new product/ service has been launched in the market.
Are their special guidelines on advertising products that claim to provide prevention for COVID-19?
Several advertisements with misleading claims around COVID-19 have emerged, such as those referring to the cure and prevention stemming from 'anti-corona' mattress or through the application of
tulsi
(Indian basil) drops to apparel. To curb these practices, ASCI has issued guidelines to promoters for the advertisement of various medicinal products and services. These guidelines cover the following main points:
Avoid claiming destruction of any virus other than coronavirus. In case the advertisers opt to claim the removal of any other virus, the advertisement shall include a disclaimer, e.g. "claim not applicable to coronavirus (COVID-19)", or similar message.
AYUSH regulatory authorities are required to stop advertisement of AYUSH-related claims for COVID-19 treatment in print, television and electronic media.
Advertisers' claims of reducing the chances of getting infected with COVID-19, or gaining immunity against it, should be supported by health authorities. Otherwise, it should be backed up by recognised medical literature, or regulatory-approved clinical research conducted by recognised medical institute or laboratory.
---
Authors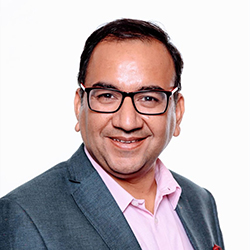 Ranjan Narula Managing Partner RNA, Technology and IP Attorneys Board Member, International Trademark Association (INTA)
Ranjan founded the specialist IP law firm, RNA, in 2004, and is now its Managing Partner. He has twenty seven years' post qualification experience working on contentious and non-contentious IP and Technology issues. Ranjan has been practicing as an advocate and patent attorney since 1991 handling a wide range of IP, IT and Technology matters including IP management issues, strategic advice on IP clearance, acquisition, and enforcement. Ranjan has worked in-house and in private practice including a stint with international IP practice heading its India operations. In 2019, Ranjan was invited to join the INTA, Board of Directors. Ranjan has been ranked as a leading IP practitioner by various publications including WTR 1000, IP Star (Managing IP), WIPR leaders, Who's Who legal, Asia IP experts and others. Ranjan is regularly invited to speak by Universities and chamber of commerce on IP issues. He has authored several articles and papers on key IP issues that are published by IP magazines and blogs such as IAM, World Trade Mark Review, Bloomberg, Lexology, IP Kat etc.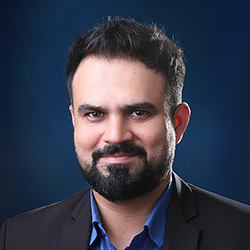 Daleep is an Associate Partner at RNA, Technology and IP Attorneys with a demonstrated history of working in the law practice industry for over 12 years. He is skilled in IP Management and Strategy, Trademarks- Clearance, Protection, Opposition and Enforcement, Copyrights, Domain Name Disputes, and IP Crimes in Digital Space. He regularly appears and argues cases before various judicial forums, including the Trademarks Registry, the IP Appellate Board and the courts. Daleep has been a guest speaker at various IP awareness workshops, trainings and academic institutions. Daleep also has a flair for writing and has contributed numerous articles on IP laws and issues for several well-known electronic and print publications.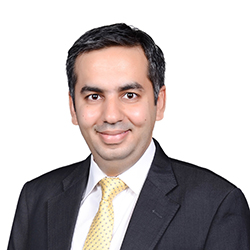 Abhishek Nangia Partner RNA, Technology and IP Attorneys Professional Qualification:
LL.B. (Hons.) from Amity Law School, Delhi
Practice focus
Abhishek is a Partner with RNA, Technology and IP Attorneys. He has over 14 years' of post-qualification experience and joined RNA in 2009. Abhishek advises clients on a wide range of IP matters, including brand clearance, oppositions, cancellations, infringement proceedings and domain name disputes. Abhishek regularly appears before various forums including the Intellectual Property Appellate Board, District and High Courts, Trademarks Registry and the Registrar of Companies. Abhishek has been invited to address Indian Custom officials, police officials, students at law colleges and school, Chartered Accountant/Company Secretaries on Anti-Counterfeiting, IT Act and emerging IP issues in cyber space. In 2017, Abhishek was selected to attend 'Training Course for IP Protection Lawyers' held in Tokyo (from 19th July to 4th August). Abhishek has written articles on various topics of IP law which have been published in print and electronic media, including the ENISHI Magazine, published by Japan Patent Office.
Membership
Delhi High Court, Bar Council of Delhi, International Trademarks Association (INTA) and Asian Patent Attorneys Association (APAA)
4th August 2021
Cattle Remedies (Cattle), registered proprietor of the mark UTEROTONE had filed rectification proceedings before the Intellectual Property Appellate Board (IPAB) for removal of the mark UTROTON in the name of Nishi Gupta (Nishi). IPAB ruled in favour of Cattle, and cancelled Nishi's registration for UTROTON.
19th July 2021
Under the India Income Tax Act, 1961 (IT Act), there are prescribed depreciation rates for different categories of assets, called the 'block of assets' – which contain both tangible and intangible assets. The rates are applicable on the written down value (WDV) of the block of assets. As regards intangible assets, the IT Act provides for a list of such intangible assets on which depreciation can be claimed. These are know-how, patents, copyrights, trademarks, licences, franchises or "any other business or commercial rights of similar nature," i.e., the residual category of intangibles. The 'goodwill' is not explicitly covered in this list.
2nd June 2021
India is under the second wave of covid-19 facing a major public health crisis. There is a rush among people from all walks of life to get vaccinated as the Government has opened the vaccination for 18-44 years (until now, vaccination was only being provided to 45 and older). This immediately brought into focus India's readiness to vaccinate a large percentage of the population, stock available, and the price of vaccine.
18th May 2021
Today, the young consumer's expectations from the brands they buy are beyond good quality products.   The millennials globally expect brands to do good in the world.   The consumers hope that the brands resonate with their values and care about the environment, produce products responsibly without harming natural resources, and at the same time uplift the communities.  And they aren't afraid to call for brand boycotts as part of the modern cancel culture. Therefore, the companies make every effort to align their brands with the consumer's expectations.   Sadly, some of these efforts are not genuine.
7th May 2021
The Office of the United States Trade Representative (USTR) recently released Annual Special 301 report on the adequacy and effectiveness of U.S. trading partners' protection and enforcement of intellectual property rights. As part of this exercise, USTR reviewed more than one hundred trading partners for this year's Special 301 Report and placed thirty-two (32) of them on the Priority Watch List or Watch List.
29th April 2021
Bombay High Court heard an appeal against the order of the Ad-hoc District Judge-6, Pune, in a trademark infringement and passing off dispute, dismissing the injunction application filed by the Plaintiff. The Plaintiff, Sharmilee Kapur and Ors (SK) filed the suit before the District court against the Defendant, Kiran Bharekar (Kiran) alleging trademark infringement.
19th April 2021
A short but interesting point regarding jurisdiction comes up for consideration in the instant dispute between two entities in the healthcare industry. The Plaintiff, Cadila Healthcare Limited (Cadila) filed the passing off action against the Defendants, Uniza Healthcare LLP and another (Uniza) before the Delhi High Court, to safeguard its rights in the mark ZYCLEAR and restrain Uniza from dealing in pharmaceutical products under the name ZACLEAR. 
19th April 2021
The trademark AMPA is the bone of contention in the instant dispute between two entities dealing in bicycles. The Plaintiff, Jagmohan Ratra (RATRA) filed the suit before the Delhi High Court against the Defendants, Ampa Cycles Private Limited (ACPL) and another alleging passing off. ACPL has filed application to set aside the injunction granted in favour of RATRA which is being considered by the court.
RATRA in the suit contends:
He is the proprietor of the firm, M/s Four Diamonds, engaged in manufacturing and selling bicycles, tricycles, prams, baby rider bicycles, etc. under several brands, one of which is AMPA. The firm was established as a partnership firm in 1983 having two partners, Jagmohan Ratra and Sh.Hari Dutt Sharma.
AMPA trademark and logo was coined by RATRA and adopted by the partnership in 1991.
The partnership firm M/s Four Diamonds was dissolved vide a dissolution deed in 2003. RATRA continued the business under the trading name M/s Four Diamonds as sole proprietorship concern.
Ampa Bikes Private Limited was incorporated in March 1992. In 1995 the company filed trademark application for the mark AMPA claiming use since 1992, however, the application was abandoned in 2002.
As part of settlement, it was agreed RATRA could use the AMPA mark for cycles up to 14 inches and Ampa Bikes Private Limited was allowed to use the mark for all cycle models above 14 inches. In 2013, Ampa Bikes Private Limited was struck off from the Register of Companies and thus, ceased to exist.
RATRA continued to use the mark AMPA uninterruptedly since its adoption in 1991 initially through the partnership firm, M/s Four Diamonds and thereafter, as a proprietorship concern.
In 2019, RATRA applied for registration of the mark AMPA claiming use since 2011 which is pending. The mark has gained reputation and goodwill on account of extensive use, sales and marketing.
In 2020, RATRA became aware of ACPL manufacturing and marketing cycles under an identical mark and logo AMPA. One of the Directors of ACPL had in the past dealt with RATRA and was aware of the prior use of the mark by RATRA. ACPL's adoption of an identical mark is dishonest and to ride on the goodwill and reputation of RATRA's mark garnered over three decades.
ACPL in the written statement contends:
The trademark "AMPA" was coined and designed by Sh.Hari Dutt Sharma. Further to the dissolution of the partnership Sh.Sharma continued to use the trademark AMPA.
In 2013, Ampa Bikes Private Limited through its authorised signatories, Hari Dutt Sharma, Ms.Nishtha Sharma and Sh.Ajay Kumar Bawa entered into an agreement for assignment of the trademark AMPA and it was decided that Sh.Ajay Kumar Bawa will have all the rights to manufacture and sell under the trademark AMPA.
In 2013, Ampa Bikes Private Limited was struck off from the Register of the companies as there was no business in the said company. In 2018, Sh.Ajay Kumar Bawa along with Sh.Anmol Bawa decided to manufacture cycles/tricycles/bikes under the brand name AMPA being the bona fide user of the brand AMPA and dealing in the cycle business since many decades.
In 2018, ACPL was incorporated and they applied for the mark AMPA with the Trademark Registry in 2018. The applications were filed in 2018 and 2020 on a 'proposed to be used basis'.
RATRA with dishonest intention and to extort monies has filed a frivolous trademark application for the mark AMPA claiming its user since, 2011 which is inconsistent and the invoices filed appear to be forged.
The court after considering the pleadings, documents, arguments and case laws held:
It is an admitted fact that AMPA mark was coined by the partnership firm, M/s Four Diamonds or one of its partners in the year 1991. Thereafter, in 2003 the firm was dissolved and Sharma exited from the partnership firm and took charge of the company Ampa Bikes Pvt. Ltd. As per the terms of settlement RATRA was entitled to use the mark AMPA in relation to cycles below 14'' while Ampa Bikes Pvt. Ltd. was allowed to use the mark AMPA for models of more than 14''. It is further admitted that in 2013, Ampa Bikes Pvt. Ltd. was struck off from the Register of Companies and ceased to exist.
The averment that Ampa Bikes Pvt. Ltd. through its authorised signatory, Sharma assigned the trademark AMPA to Ajay Kumar Bawa and he would have all rights to manufacture and sell products under the trademark AMPA is disputed. RATRA has contended that the deed of assignment is a fraudulent document created as an afterthought to justify use of the trademark AMPA by ACPL.
ACPL incorporated in 2018 have filed three trademark applications, one in 2018 and two in 2020, all of which are on a 'proposed to be used' basis. Thereafter, to claim that this was done based on an erroneous advice and that there is prior user prima facie appears to be an afterthought. Thus, at this stage without leading evidence, ACPL's plea cannot be accepted. On the other hand, RATRA has filed invoices dating back to the year 2011 and the trademark application also claims user from 2011.
In light of the above, court ruled in favour of RATRA holding that it had made out a prima facie case, confirmed the injunction in his favour and dismissed the application filed by ACPL.
25th March 2021
Two entities dealing in milk and dairy products vie for rights in the mark/name CREMO before the Punjab & Haryana High Court. The Plaintiff, Cremo S.A., (Cremo S.A), filed the suit before the District Court, Faridabad (Haryana), against the Defendants, Cremo Netureal Milk LLP & another (CNML), alleging passing off. Cremo S.A., a swiss company, sought to restrain CNML from selling products under the name 'Cremo' or dealing in any manner under the trademark 'Cremo' and/or 'Cremo Netureal Milk LLP'. 
19th March 2021
According to digital marketing agency AdLift, India's influencer market is estimated at $75-150 million a year, as compared to the global market of $1.75 billion.
9th March 2021
OTT platform and digital media has picked up a fast pace in India especially with internet penetration reaching over 50% of the Indian populace which in sheer population numbers works out to staggering (more than) 700 million. Hence, the very concept of OTT is revolutionary in terms of its audience reach. 
9th March 2021
India, in recent years, has seen a massive surge in the number of internet users and people accessing social media platforms. The pandemic and the ensuing lockdown have doubled these numbers as more and more consumers turn to social media for interaction with their friends and families. At the same time, the digital explosion has given rise to concerns, namely lack of transparency, accountability, and users' rights related to digital media. 
16th February 2021
A move that took many (if not most) IP practitioners and stakeholders by surprise, a Bill titled "The Tribunal Reforms (Rationalisation and Conditions of Service) Act, 2021" was introduced on 11
th
 February, 2021 in the Lok Sabha (lower house of the Indian Parliament). The Bill proposes to abolish "certain tribunals and authorities and to provide a mechanism for filing appeal directly to the commercial court or the High Court, as the case may be". The apparent reason for such an exercise is that "analysis of data of the last three years has shown that tribunals in several sectors have not necessarily led to faster justice delivery and they are also at a considerable expense to the exchequer". The Bill further states in its objects that the Tribunals that are proposed to be abolished in this phase are of the kind which handle cases in which public at large is not a litigant or those that neither take away any significant workload from High Courts - which otherwise would have, in any case, adjudicated upon such cases -nor provide speedy disposal. An additional argument in favour of removal of the Tribunals is that many cases do not achieve finality at this level and are litigated further upto the High Courts and Supreme Court, and especially those with significant implications. Therefore, these Tribunals only add to another additional layer of litigation. Rather, having separate Tribunal/s require administrative action in terms of filling up of posts and such other matters, and any delay in such action/s further leads to accumulation of backlog of cases. Hence, reducing the number of Tribunals shall not only be beneficial for the public at large, it will also reduce the burden on public exchequer - while at the same time, also address the issue of shortage of supporting staff of Tribunals and related infrastructure.
10th February 2021
The Plaintiff, UFO Contemporary, INC, filed action against the Defendants, Creative Kids Wear (India) Pvt. Ltd. and Ors, alleging trademark infringement and passing off to restrain the latter from using the mark UFO in relation to manufacturing and marketing of clothing. The suit is a result of falling out between the parties on use and ownership of the mark UFO. 
The Plaintiff sought a preliminary injunction restraining the Defendants from using the mark UFO.
2nd February 2021
Court frowns upon bad faith adoption
'Thirumala' a sacred town in Chittor district, Andhra Pradesh famous for Lord Venkateswara's Temple
https://en.wikipedia.org/wiki/Venkateswara_Temple,_Tirumala
  is being subject of trademark tussle between two entities dealing in milk and dairy products. The Plaintiff, Tirumala Milk Products Private Limited (TMPL), registered proprietor of the mark  filed the suit at the Madras High Court against the Defendants, Swaraj India Industries Limited (SIIL) and Ors, alleging trademark infringement, passing off and other ancillary reliefs. TMPL seeks to restrain SIIL from using the trademark 'Thirumala'/'Thirumala Milk' or any other marks deceptively similar including 'Tirumalaa Daairy' . The High Court granted an interim injunction in favour of TMPL which is challenged by SIIL.
1st February 2021
The ruling of the single judge of Karnataka High Court holding that an e-commerce marketplace being an 'intermediary' is not liable for any action or inaction on the part of a vendor/seller has come as a significant relief for e-commerce portals and their directors/officers. The court thus proceeded to quash criminal proceedings against the Directors of e-commerce portal, Snapdeal.
20th January 2021
As we begin a new year, there is optimism and hope given the unprecedented challenges businesses and consumers faced during 2020. Our post provides a round-up of key developments in legislative, regulatory, and judicial arena that highlight the Indian IP environment remains vibrant.
11th January 2021
In an interesting case, District Consumer Redressal Forum in Kerala (CC 345/12) recently passed an order penalizing the Malayalam movie actor Anoop Menon https://en.wikipedia.org/wiki/Anoop_Menon  and the manufacturers of Dhathri Hair Cream https://www.dhathri.com/hair-protector/p/15327821 for making false claims in an advertisement issued in 2012. The movie star and Dhathri were ordered to pay compensation to the complainant and a fine imposed on the medical store that sold the hair cream. The case was based on the old Consumer Protection Act, which has been revised to make celebrities responsible while taking up brand endorsements. Interestingly, the new Consumer Protection Act of 2019, which came into force on July 20, 2020, has express provisions for fixing liability on the endorsers. It also provides for imposing fine which may extend to ten lakh rupees (approx. USD 14,000) and up to fifty lakh rupees (approx. USD 70,000) for every subsequent contravention. The Authority may further prohibit the endorser of a false or misleading advertisement from making endorsement of any product or service
11th November 2020
Questsfor personal gains have become so intense that those involved in litigation donot hesitate to take shelter of falsehood and misrepresent and suppress factsin the court proceedings. Materialism, opportunism and malicious intent haveovershadowed the old ethos of litigative values for small gains.
26th October 2020
Working Statement required to be filed by patentees every year continues to be a controversial subject. The frequent change in forms and differing stand of the Patent Office has added to the confusion.
21st October 2020
As Covid19 has created business uncertainty, the M&A activity, in general, has slowed down but still there are companies/businesses that are tapping crisis opportunity to make strategic acquisitions. We outline a few commonly asked questions from IP perspective in a transaction involving transfer of IP assets.
24th May 2020
ISPs and Direct Selling Entities at loggerheads over US$ 1.7 billion opportunity
The Direct Selling Entities ("DSEs") Amway, Oriflame and Modicare that have a specific business model are embroiled in dispute with leading e-tailers, Amzon, Snapdeal, Cloudtail alleging the sale of their products on e-commerce platforms are unauthorized and without their consent. The Single Judge found in favour of DSEs and passed a common order in interlocutory applications restraining Amazon, Cloudtail and Snapdeal   from selling the goods of the DSEs. The said order was challenged by way of six appeals (to the Division Bench), which were heard together as they involved a common question of law. The post briefly summarizes the Single Judge order and focuses on Appellate Bench order that took a completely different view on Direct Selling Guidelines ("DSGs") and ISP liabilities. Indian direct selling industry accounts for INR 13,000 crore (approx. US$ 1.7 billion) business and directly or indirectly employs around 5.7 million people as of the FY 2018-19. Thus the ruling has legal and economic ramifications.
21st April 2020
FAQ's on Well-Known Trade Marks
1)   Are well known marks protected in India?
Yes, well known marks are protected in India. There are specific provisions under the Trade Marks Act, 1999 and procedure to record well known trade marks in India is provided under the Trademarks Rules, 2017 enacted under the Act, 1999. Prior to March 2017 there was no procedure in place to record well known marks in India though they were protected under specific provision (Section 11(6)) of the Trade Marks Act.
31st March 2020
Will difference in pronunciation in certain parts of the country leading to phonetic similarity be sufficient to grant an order of injunction? This is the crux of the issue in the instant appeal before the Division Bench (two judge bench) of the High Court of Rajasthan. The Plaintiff, Deepak Vegpro Private Limited (Deepak) filed the suit before the Commercial Court no.1, Jaipur, alleging trademark infringement and passing off to restrain the Defendant, Ritika Vegetable Oil Private Limited (Ritika) from using the mark NIRAB in relation to same products. The district court granted an injunction and aggrieved by the injunction order, Ritika has filed the appeal before the DB of the High Court which is under consideration.
Top Tier Firm Rankings
Firm Rankings