Audiri Vox > Dubai, United Arab Emirates > Firm Profile
Audiri Vox
Offices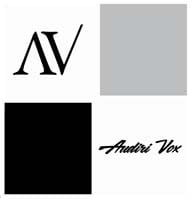 Audiri Vox
309 Churchill Tower
Business Bay
P.O. Box 415116
United Arab Emirates
Audiri Vox >
Firm Profile
Audiri Vox is a sixth-generation law practice specialized in the registration, protection and divestiture of Intellectual Property Rights. The firm has offices in the Middle East, Asia and Africa and acts as a one stop shop for brand owners to secure their IP rights in over 50 jurisdictions.
Trademarks: With years of experience in clearing, filing, prosecution, registration, divestiture, enforcement, franchising and licensing of trademark rights, Audiri Vox attorneys provide commerce-centric advice focusing on the value of time. This results in cost-efficiency, minimal objections and speedy registration of trademarks.
Audiri Vox handles multiple high value global trademark portfolios. As part of portfolio management, the firm ensures that client's IP rights remain valid at all times. This includes keeping track of use requirements and providing timely notifications to avoid non-use cancellation. The firm is also proficient in providing recommendations where a certain right cannot be registered or maintained.
Patents: With a team of highly qualified patent attorneys, Audiri Vox is the go-to firm for conducting freedom to operate searches, rendering registerability opinions, drafting patents, conducting Arabic translations, filing, prosecution and registration of patents, contesting complex objections, maintenance, litigation and divestiture of patent rights.
Clearance: Audiri Vox believes that in order to successfully enforce an intellectual property right, the first question to be asked before using or registering a trademark, patent or design is "ain't-i-counterfeiting"?
Audiri Vox assists clients with the clearance of their trademarks, patents and designs for use and registration prior to their adoption. The firm specializes in conducting extensive searches and providing freedom to register and operate advice to secure clients from possible litigation and to finalize the IP right of their choice.
Expert reports: Expert reports rendered by Audiri Vox attorneys have helped numerous companies in establishing their rights before the Courts, Arbitration forums and Enforcement agencies. Audiri Vox attorneys are experienced in providing pre-litigation opinions which help clients determine their chances of success in possible legal actions. Similarly, their independently drafted expert reports are a valuable piece of evidence which can be filed before the Court, Arbitration forums and Enforcement agencies.
IP valuation: IP valuation is an art and science and Audiri Vox masters both. A team of certified chartered accountants and valuation experts experienced in the field of intellectual property valuation help clients determine the worth of their global as well as regional IP rights.
IP valuation helps companies strategize their future investments on IP; determine their value in cases of divestiture and financing; and assists in better enforcement of their rights through submission of IP valuation reports drafted by Audiri Vox experts.
Franchising: Audiri Vox attorneys have assisted several franchisers and franchisees secure their rights through drafting, negotiating and registration of Franchise Agreements. Audiri Vox provides experienced advice on termination and enforcement of franchise rights. Negotiating, drafting and review of franchise agreements is the firm's forte. With years of experience in the Middle East, Asia and Africa, Audiri Vox helps clients expand their business through franchising and licensing while maintaining absolute control on their valuable intellectual property rights.
Enforcement: Audiri Vox specializes in customs seizures, anti-counterfeiting raids and litigation. Whether it is trademark, copyright, patent, design or domain name infringement, Audiri Vox is the go-to firm in the Middle East, Asia and Africa. Audiri Vox attorneys and investigators help clients track infringements, formulate their anti-counterfeiting strategy followed by appropriate legal action to enforce IP rights.
Languages
English Arabic
Memberships
INTA - International Trademark Association