Valoris Avocats > Strasbourg, France > Firm Profile
Valoris Avocats
Offices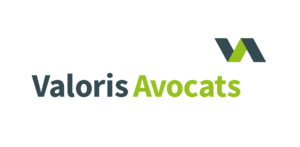 Valoris Avocats
14 Avenue Pierre Mendès-France
F-67300 Strasbourg-Schiltigheim
France
Valoris Avocats > The Legal 500
Rankings
Valoris Avocats
, which has offices in Strasbourg, Paris and Lyon, continues to expand its offering, bringing strength to advising on high-value cross-border investments (particularly in Germany), and providing comprehensive corporate, commercial, labour and tax law services to clients across the real estate, manufacturing, leisure, renewables, pharmaceuticals and automotive sectors. In Strasbourg, founding partner
Cécile Puijalon-Radu
 specialises in complex M&A,
Florence Drevet-Wolff
 heads the labour law department,
Luc Julien-Saint-Amand
has experience in foreign trade and
Annette Ludemann-Ober
 handles tax law issues. In Lyon,
Xavier Duquenne
 serves as the firm's global mobility leader and
Oliver Wiesike
 manages the corporate and commercial end of the practice. In Paris,
Guillaume Rubechi
(also a founding partner) brings expertise to tax litigation. Also in Strasbourg, counsel
Alice Enderlé
facilitates business restructuring.
Practice head(s):
Cécile Puijalon-Radu; Luc Julien-Saint-Amand; Xavier Duquenne; Florence Drevet-Wolff; Guillaume Rubechi; Annette Ludemann-Ober; Oliver Wiesike
Other key lawyers:
Key clients
Bardusch
URACA GmbH & Co. KG
LaSalle (Real Value Plus)
Duravit
DLSI
Work highlights
Provided Bardusch with advice on corporate, tax and employment law matters.
Providing DLSI with general corporate law support (board of directors, supervisory boards, general meetings, corporate governance).
Providing LaSalle (Real Value Plus) with tax advice on a cross-border structuring for a real estate investment in France by a German investment fund.
Valoris Avocats >
Firm Profile
Founded in 2014, Valoris Avocats is an independent full-service law firm. With over 20 professionals and offices in Strasbourg, Lyon and Paris, it advises its clients, private operators and public entities, in industrial, health and service domains, in legal, tax and social matters.
The firm offers full-service expertise. Its strong international and notably Franco-German approach is a key stand-out asset in the market. Several major industrial companies and investment funds from all over the world are clients.
Committed and attentive to our clients, our aim is to understand your needs in order to provide appropriate, pragmatic and innovative solutions. We cultivate an entrepreneurial spirit, a sense of responsibility, and awareness in order to be a reliable, attentive and loyal partner. We guarantee you the presence of a dedicated contact person at any time.
Our approach is human, in the sense that we cultivate the values of respect and integrity. We work as a team, convinced that together we can go further. Solidarity and benevolence are important to us.
We offer you a sense of openness, which promotes creativity, whether that be regarding the different domains of activity, the international, or other cultures.
Finally, with a focus on sustainable development, Valoris Avocats pays particular attention to its energy costs and carbon footprint.
Nowadays businesses thrive in an international environments. As a result, we are here to provide assistance with the international legal and tax aspects of your activities. The international experience of our lawyers, the understanding of different cultures and proficiency in different languages (primarily French, English and German, but also Chinese, Italian and Spanish) as well as the regular collaboration with the members of our network are important attributes to successfully guide you beyond the borders.
.
Exclusive partnerships and best-friend agreements exist with German, Italian, American, Chinese and British firms, as well as with firms in the majority of EU states.
We are members of numerous international associations, including the International Fiscal Association (IFA), the German Bar Association (Deutscher Anwaltverein DAV), and the French Trade Advisors (Conseillers du Commerce Extérieur de la France, CCE), which is composed of 4,300 executives and experts spread throughout the world, who are prepared to share their experience in the country in which they are based. Finally, we are proud to give our legal and tax expertise to the Pôle Franco-Allemand, an initiative of the Saarlandesbank (SaarLB). This parnership allows French and German companies to have access to a platform dedicated to cross-border investments between the two countries.
The firm is co-headed by Florence Drevet-Wolff, Xavier Duquenne, Luc Julien-Saint-Amand, Cécile Puijalon-Radu, Guillaume Rubechi, Annette Ludemann-Ober and Oliver Wiesike.
Meet The Team(s)
Staff Figures
:
Languages
French German English Chinese (Mandarin) Italian
Diversity
At Valoris Avocats, supporting diversity belongs to our core values. We embrace the full spectrum of humanity, no matter their gender, race, age, religion or sexual orientation. We do believe in a full human approach, in the sense that we cultivate the values of respect and integrity.
By putting human at the core of our business, we thrive to create an environment in which our employees can feel valued and included. We work as a team, convinced that together we can go further. As a group, we promote diversity and inclusion in any way we can. As an individual, we proof empathy, develop our listening abilities, and engage in constructive dialogues.
Where other people might see difference, we see a way of bringing new ideas to the table. Indeed, each individual thinks differently, and therefore has ideas that differentiate him (or her) from his (her) neighbour. We believe these ideas, all ideas, are worth mentioning. That is why we encourage so much our people to stand up for themselves and to express their ideas openly.
The firm is committed to:
• Create a safe working environment
• Help prevent any kind of discrimination that may occur
• Be as diverse as the clients we serve
2 new partners were appointed September 2021; these appointments are part of the firm's plan to focus on internal growth in order to strengthen the expertise of the entire team.
Finally, trust towards our employees is one the foundation of our business. We believe that the happier the employees will be, the more our business will thrive. Therefore, we put solutions into place for them to feel trusted and listened: flexible working hours, hybrid work solutions, part-time work. With Covid-crisis, fostering a healthy work environment has never been so important. As remote work grew, trusting people we work with seems vital to the company's sustainability.