Antas da Cunha Ecija > Lisbon, Portugal > Firm Profile
Antas da Cunha Ecija
Offices
Antas da Cunha Ecija
EDIFICIO AMOREIRAS SQUARE
RUA CARLOS ALBERTO DA MOTA PINTO, Nº 17, 2º PISO
1070-313 LISBOA
Portugal
Antas da Cunha Ecija > The Legal 500
Rankings
Antas da Cunha Ecija
's recently created white-collar crime and fraud department is headed by
Alexandra Mota Gomes
and supported by
Beatriz Eusébio da Costa
following their move from
PLMJ
; Mota Gomes has over 20 years of experience in the practice area, with a strong track record as both a defence and prosecuting lawyer.
very experienced
' 
Joana Cunha d'Almeida
,
Antas da Cunha Ecija
's tax department continues to grow in number of clients and mandates; key areas of strength for the team include corporate restructuring and tax planning in the context of real estate investments and business transactions.
Antas da Cunha Ecija >
Firm Profile
ANTAS DA CUNHA ECIJA is an international law firm with a special focus on Digital Law. It is part of the ECIJA Group, present in 17 countries, with a total of 30 offices.
For several years, the Firm has been recognised, in the Iberian market, as an unavoidable reference in the areas of TMT, Data Protection and Intellectual Property. In 2019 it was distinguished, by Iberian Lawyer, as "Firm of the Year" in TMT, Intellectual Property and Startups. In 2020 it was considered a leader in M&A, in Portugal and Spain, by the TTR directory, and "Recommended FIRM", in the same area of activity, by the IFRL 1000. In the same year, it was also awarded, in Portugal, by Chambers & Partners – Global Europe 2020, for the first time, in Employment, and its coordinating partner was also distinguished, individually. In parallel, the same directory also awarded the work developed by several ECIJA partners, in their respective areas of activity. In the Financial Times rankings, the firm is considered one of the most innovative in Europe and in Spain it has been consolidating its place in the "Top 10" of the largest firms in the country, largely due to its sustained growth at an international level.
Despite its internationalization and innovation strategy, ANTAS DA CUNHA ECIJA does not abdicate its culture, based on a close relationship with its Clients. Proof of this was the integration, in May 2021, of Jorge Carneiro & Associados into its corporate structure, one of the oldest and most prestigious law firms in Porto. This step has proved to be of particular importance in consolidating its practice in the northern region of the country and in bringing it closer to the region's business fabric. Currently, the firm has more than twenty lawyers in the Oporto office, capable of responding "on the spot" to any type of request.
Attentive to the significant increase in the volume of French investment in Portugal in recent years, and taking into account the number of French people that increasingly elect our country as a place of residence, ANTAS DA CUNHA ECIJA recently created two business units: the "French Desk ADCECIJA" and the "Immigration Desk ADCECIJA", composed of multidisciplinary bilingual teams, able to provide the necessary legal support to all types of projects.
In the last 2 years, the Firm has seen its structure grow exponentially. Today, ANTAS DA CUNHA ECIJA has a team of over 100 professionals (partners, consultants, associates, trainees, solicitors and business team).
Lawyer Profiles
Languages
English Spanish French
Interviews
Fernando Antas da Cunha, Managing Partner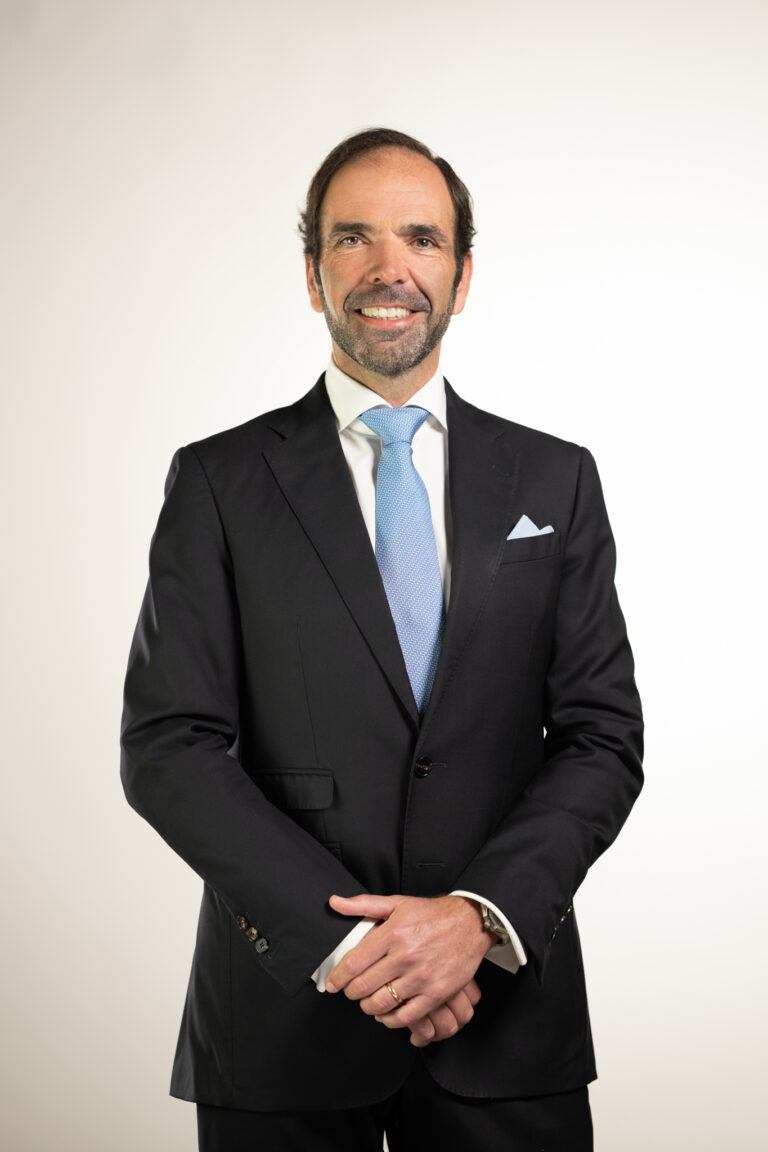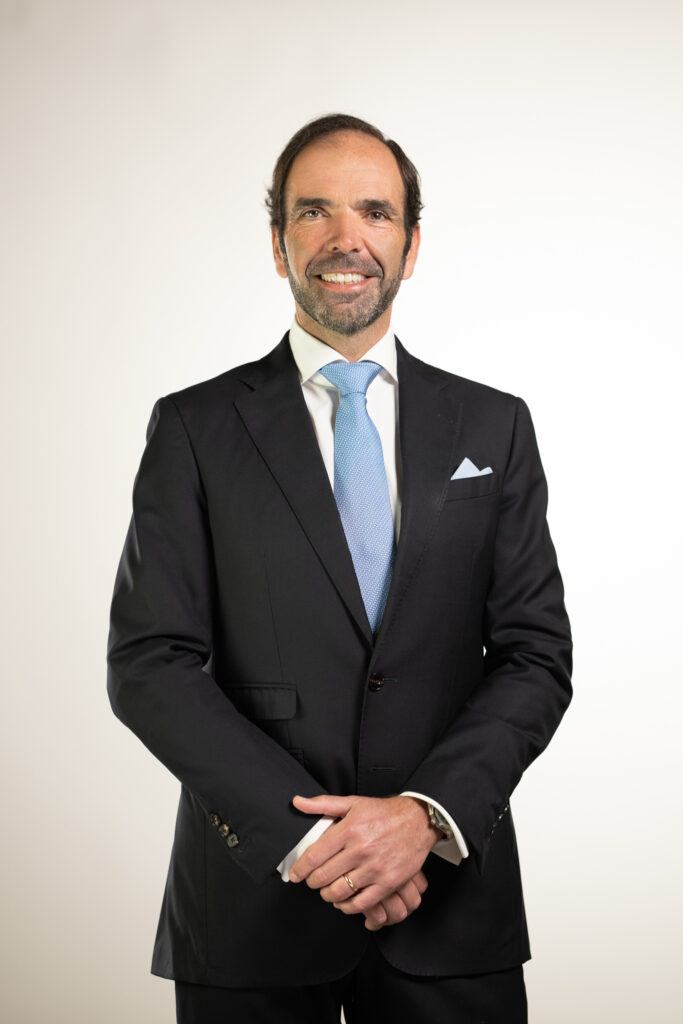 Our firm is recognised nationally and internationally as being specialised in the area of digital law. Despite our size, and although we are recognised as a full service firm, we focus on new areas of law that are invariably linked to the digital transformation of companies and their business models. We have been at the forefront in creating practice areas linked to digital law and, for that reason, the demand for our services has been increasing significantly.
What do you see as the main points that differentiate Antas da Cunha Ecija from your competitors?
From the outset, our Business model differs greatly from the traditional models with which we are familiar.
We seek multidisciplinarity and we try to offer integrated services to our clients.
Although we are based on a specialisation model, we always seek to integrate different member teams so that we can cover the various angles of any transaction or process.
Which practices do you see growing in the next 12 months? What are the drivers behind that?
Despite the small size of the Portuguese market, the increase in demand from international investors is surprising.
Areas like real estate and M&A have been growing year after year. The general compliance areas have also been growing significantly.
Also the areas of digital economy such as fintech, blockchain, crypto and cybersecurity have been growing.
We know that law firms are typically able to adapt to the reality experienced at any given time. The rationale behind the growth of these areas is that most companies are at a time of investment or restructuring, as well as changing their business models.
What's the main change you've made in the firm that will benefit clients?
we are a firm that is only 6 years old. we started out with 7 people. Today we have, only in Portugal, more than 100 professionals and a growing trend.
Our strategy is based on covering the core areas that make sense for our clients. We try to anticipate what the market needs in 5 years time and, together with our international partners, invest in knowledge and training in these same areas.
Is technology changing the way you interact with your clients, and the services you can provide them?
Absolutely. Despite the huge evolution of the LegalTech industry, we try to identify a set of tools that can facilitate interaction with our clients, reduce response times and increase our efficiency.
For these goals, complex software often does not have to be involved, but just building better models and processes.
Can you give us a practical example of how you have helped a client to add value to their business?
We have been involved in some consultancy projects with our client companies, with the aim of helping them to restructure their internal legal departments, both in terms of processes and the technological tools to be implemented.
We also believe in the philosophy of legal design thinking and, as such, we have been testing some projects, in partnership with clients, in order to create value to their businesses.
Are clients looking for stability and strategic direction from their law firms – where do you see the firm in three years' time?
We are convinced that clients' expectations and demands regarding law firms are and will change drastically. Today it is not enough to have good professionals and to be available to advise our clients. We need to be truly involved in their business, creating business opportunities and work at a very early stage in the development of new areas or products.
Regulation, risk mitigation and compliance are factors that can determine success or failure.
Our strategic plan remains focused on consolidating our position as a leading firm in the digital law market. To do so, we will have to continue to grow in existing areas and in others yet to be created.