Omar Al-Rasheed & Partners Law Firm > Riyadh, Saudi Arabia > Firm Profile
Omar Al-Rasheed & Partners Law Firm
Offices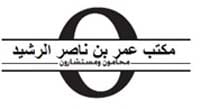 Omar Al-Rasheed & Partners Law Firm
2nd Floor Siricon Building, No. (8) Back Entrance
Olaya, Mousa Bin Nossair St.,
Saudi Arabia
Omar Al-Rasheed & Partners Law Firm >
Firm Profile
Omar Alrasheed Law Firm (the "firm") offers a wide range of professional consulting and legal services in the Kingdom of Saudi Arabia, which produce recognizable value to its clients.  The consultants of the firm are experienced with respect to the creation of legal departments for various Saudi governmental and nongovernmental agencies, including creating the needed functions within these departments, from regulatory and compliance to advisory matters, drafting and negotiation of contracts, settlement issues, and whistleblower issues.  The firm is also experienced in mergers and acquisitions, banking and financial services matters, commercial transactions, corporate law issues, joint ventures, collaboration agreements, consortiums, licensing, public and private securities offerings, privatization matters, taxation, intellectual property, insurance, franchising and commercial agency, labor issues, and litigation and arbitration.
The firm's Riyadh, Jeddah and Dubai-based attorneys include multinational lawyers with extensive experience in representing both Saudi Arabian-based clients, as well as international clients who desire to establish business relationships within the Kingdom, the Gulf Cooperation Council member nations, and the Middle East region as a whole.  Specifically, the firm's lawyers represent a wide array of clientele, from Saudi governmental departments and quasi-governmental entities to Fortune 100 companies, including major international, regional and local companies in banking, manufacturing, communications, insurance, construction, real estate development, pharmaceuticals, educational institutions, non-profit organizations, electronic transactions, and trading sectors.
Additionally, as a member of the International Bar Association (IBA), and US–Saudi Arabian Business Council, the firm has built a network of strategic relationships with law firms and consultants from all corners of the world to assist its clients in those jurisdictions.
Staff Figures
:
Languages
Arabic English
Memberships
Multilaw IBA (International Bar Association) American Business Council