Stellar Chambers > Dhaka, Bangladesh > Firm Profile
Stellar Chambers
Offices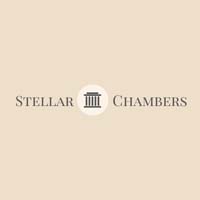 Stellar Chambers
House- 18/A (Ground Floor)
Road No- 44
Gulshan-2
1212.
Bangladesh
Stellar Chambers >
Firm Profile
Over the years, Stellar Chambers has developed to be a full-service law firm offering corporate, transactional, and contentious legal services across a broad range of practice areas. The firm has been consistently ranked as a leading law firm in all areas of practice and has won accolades for its excellent services.
With client-focused, customized, creative yet cost-effective solutions, our firm has been able to maintain the trust of its clients. Our aim is to succeed in an efficient, professional, and ethical manner. Our devotion to diversity has allowed us to recruit and retain, from a wealth of experience and talent, the top lawyers, consultants, and barristers in the country. The firm currently houses some of the leading and upcoming stalwarts of the legal fraternity of Bangladesh having the license to practice in all courts and tribunals of Bangladesh.
Stellar Chambers is committed to assisting clients with their legal needs and providing the highest quality of legal services. We merge a respect for tradition with a progressive attitude for creativity. We are adept in dealing with complex legal issues, even when they overlap with multiple areas of law, and dedicated to seeking out solutions which embrace the unique needs of each client. The legal team's engaged and approachable manner along with the ability to deliver clear and concise legal advice helps the firm develop long-term client relationships.
In order to facilitate client needs in this ever-growing industry, the firm has established offices in different locations of the country. The head office of the firm is in Gulshan, the business hub of the capital Dhaka, and the firm has its sub-offices in Mohammadpur, a populous trading zone of the capital Dhaka, and in Chattogram, which is the port city of Bangladesh.
Website: http://www.stellarchambers.com/
Contact email: info@stellarchambers.com
Staff Figures
Partners : 4 Associates : 5 Consultants : 2 Of-Counsels : 4 Advisers : 11 Administrative Staff : 7
Languages
English Bengali
Memberships
A well-established international network of foreign associates AEA International Lawyers Network AsiaLaw HG.org
Client Testimonials
CLIENT: Eve Balmer
COMPANY/FIRM: Practical Action
TESTIMONIAL: Stellar Chambers provides clear legal advice for our employment matters. The advice I have received is always relevant to the brief, clear and articulate, and with tangible actions. The team are incredibly helpful and a pleasure to work with.
---
CLIENT: Sanzar Adnan Alam
COMPANY/FIRM: Debug BD Ltd
TESTIMONIAL: It was really a pleasure to work with Stellar Chambers. They are very supportive to their clients and always offer straightforward and concise advice in a timely manner. They are always able to take the time to consider our company's individual needs and make sure that this is supported by their advice and guidance. We really appreciate our Stellar Chambers partnership and will recommend Stellar Chambers to anyone looking for considerate counsel.
---
CLIENT: Fasbeer Eskander
COMPANY/FIRM: Footsteps Bangladesh
TESTIMONIAL: Stellar Chambers is extremely diligent and prompt. They have a diverse team who have expert knowledge in various areas of the laws. They have handled all our legal and compliance matters till date very efficiently and we are confident that they will continue to do the same with our future matters.
---
CLIENT: Ali Rafic Ayoub
COMPANY/FIRM: Rodeo Trading Ltd
TESTIMONIAL: Stellar Chambers have been handling all our legal and compliance matter since the incorporation of our company. Their team is very wide and diverse enabling them to provide complete legal solutions. They have fulfilled all our requirements and needs, and we are extremely pleased with their services.
---
CLIENT: Jeanne Calvo
COMPANY/FIRM: Komar Sourcing Ltd. Bangladesh
TESTIMONIAL: Our experience with Stellar Chambers has been nothing but exemplary. We consulted twice in the last year and they have guided us thoroughly. Our first case with them was done in a fast and efficient manner even though we mostly communicated by email as we were overseas that time for our annual vacation. The next case came during the pandemic when we were based again overseas. Their team know their craft and again handled the situation with utmost care professionalism. We couldn't be more happy having chosen them to assist us on those two occasions. Highly recommended!
---
CLIENT: Rizwan Mannan
COMPANY/FIRM: Overseas Marketing Corporation (Pvt.) Ltd.
TESTIMONIAL: Stellar Chambers is a vibrant corporate law firm with expert knowledge of the practicalities of the existing and emerging industries. Their team is very diverse and have the capacity to undertake contentious and transactional legal works. They have successfully represented us before the courts and tribunals of the country and have advised and acted on behalf of us in numerous highly value acquisitions. We are extremely satisfied with their services.
Spotlights
BANGLADESH
Stellar Chambers is highly regarded by clients for possessing the knowledge faculty and skills to provide all kinds of transactional and contentious legal services. It has an integrated team of experts and specialists in the areas of antitrust/competition law, local and international arbitration, company litigation, law of writs, commercial and corporate law, foreign and local investment, funds and investment management, insurance, intellectual property, energy and power laws, M&A, project finance, aviation law, employment law, maritime & shipping law, oil & gas exploration, and insurance schemes. The firm is well reputed in arbitration having achieved success in local arbitration and in UNCITRAL arbitration, SIAC arbitration and LCIA arbitration in matters concerning energy law, mining law, construction and real estate law, and telecommunication laws.
The firm takes a detailed approach at the outset for every work it undertakes. This allows the firm to identify strategies that will further clients' best interests. In order to meet the growing need of the commercial world, the firm maintains a keen eagerness to expand whenever necessary for new projects. This understanding has fostered personal rapport with clients, which is one of the most discernible attributes of the firm's style. The firm is committed to delivering a service par excellence to all our clients.
The firm recently advised a local company in becoming the first and only local company to have received governmental approval for developing RT-PCR test kit for the diagnosis of COVID-19. Furthermore, it has also advised a water-technology company in installing high-tech water devices for central water maintenance and monitoring. It is currently advising a local social enterprise with its partnership with a foreign entity in establishing vaccine cold storage facilities across the country.