Lawrence Stephens solicitors > LONDON, England > Firm Profile
Lawrence Stephens solicitors
Offices
Lawrence Stephens solicitors
50 Farringdon Road
EC1M 3HE
England
Lawrence Stephens solicitors > The Legal 500
Rankings
Mackrell Turner Garrett
 in July 2023,
Mohit Pasricha
and associates
Jake Cohen
and
William Bowyer
together form 
Lawrence Stephens solicitors
' sports and entertainment team, which advises athletes across football and boxing on sponsorship, IP and image rights agreements. The team also support clients on contentious matters, such as arbitration proceedings concerning FA Rule K issues, and player contract terminations.
Lawrence Stephens solicitors >
Firm Profile
Lawrence Stephens: A People Business
At the heart of Lawrence Stephens is the fact that we're a people business. Lawrence Stephens is not just a full-service law firm; we are your long-term advisers and partners. This stands as a testament to our commitment to delivering exceptional personal service to our clients. It's a reflection of our conviction that our people are our most valuable asset. This ethos drives us to foster a culture where every employee feels valued, is supported to achieve their potential, and is empowered to create positive outcomes for our clients. Our people truly make our business.
Global Reach, Rooted in London
While our roots are deeply set in London, Lawrence Stephens' influence is global. Through our vast expertise and expansive network, we ensure that our tailored legal solutions are always within your reach, wherever you might be.
In a dynamic world, Lawrence Stephens seeks to forge long-term relationships with businesses and clients, working to help spot opportunities for growth, manage risks and create value every step of the way.
Approach & Promise
We extend specialist legal advice that grows with your needs, ensuring our value to you doesn't end at mere advice. With the capability to handle the most complex matters, our bespoke approach ensures our service quality remains consistently exceptional and dynamic.
Innovation, integral to our evolution, underpins our work ethos. Efficient procedures and the latest technology are our hallmarks. Above all, our primary energy is channelled into understanding and delivering to your unique needs.
Wellbeing
Recognising work as an intrinsic part of life, our culture thrives on collaboration, inclusivity, and consistent professional development. We ardently believe that our proactive, collaborative, and personal approach aligns with the values we promise to our clients. Skilled, valued, and engaged employees are at the core of our vitality and growth.
Diverse Services, Singular Focus
Banking: Representing a broad spectrum of lenders and borrowers, enabling confident financing and delivering commercial advice.
Commercial Real Estate: Aligning people, capital, and opportunities to maximise asset value and close deals efficiently.
Corporate and Commercial: Advising on intricate transactions, always by your side, offering strategic and practical solutions.
Construction: Comprehensive support, from initial development stages to completion, safeguarding your interests throughout.
Dispute Resolution: Expertly managing disputes, mitigating risks, and crafting strategic solutions at each step.
Employment: Assisting employers in obligations, risk management, recruitment strategies, and conflict resolution.
Family: Offering advice tailored to your needs, resolving conflicts with empathy and tenacity.
Private Wealth and Succession Planning: Seamlessly navigating wealth challenges and crafting paths for the next generation's success.
Residential Real Estate: Handling residential property matters for a diverse spectrum of UK and international clients, delivering practical and commercially driven advice.
Real Estate Finance: Covering all aspects of real estate finance, catering to lenders, borrowers, and developers across all property sectors.
Regulatory Solutions: Guiding businesses through regulatory complexities, delivering practical advice to stay on track.
Sports and Entertainment: Supporting athletes and entertainers from grassroots to retirement, advising on a plethora of commercial, regulatory, and legal facets.
Interviews
Goli-Michelle Banan, Head of Residential Real Estate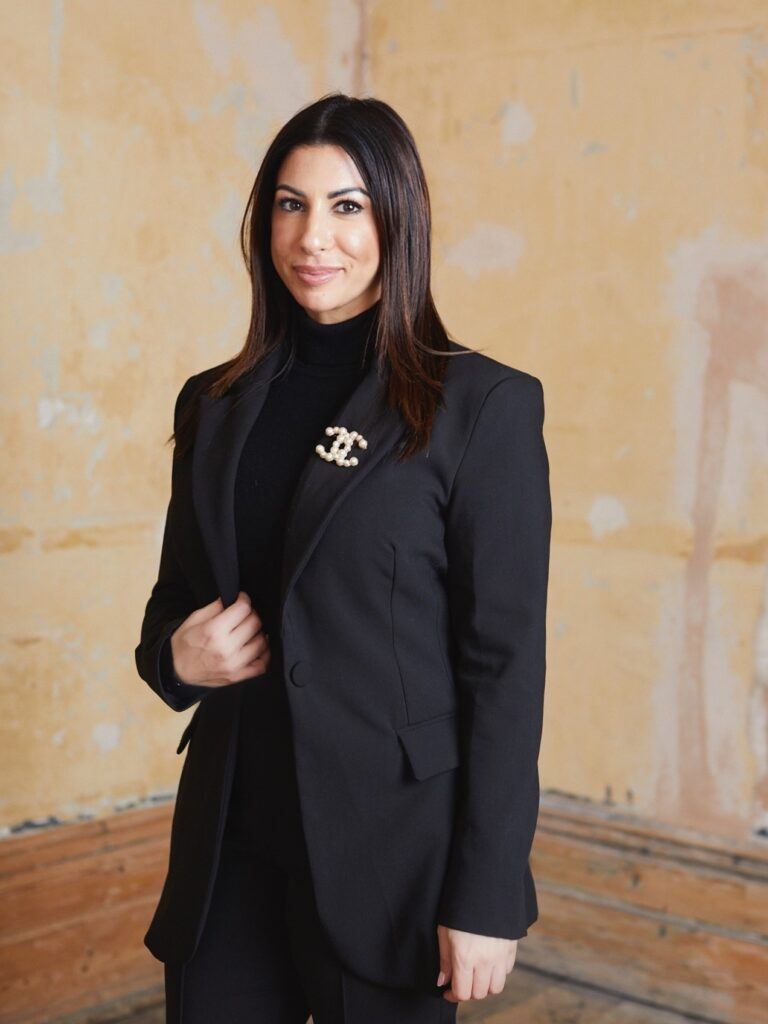 Head of Residential Real Estate, Goli-Michelle Banan, talks about the firm's client-focused approach and evolution of traditional working practices
1) What do you see as the main points that differentiate LS from your competitors?
The founding partners have a clear vision as to what a good law firm should be and are very aware that clients pick up on a supportive culture that we have here.  The firm's motto, after all, is "We're a people business", which effectively means that whilst every top-level law firm we know the law, but what really counts is connecting with our clients and delivering advice in a relatable and human way.  Compared to most firms, we have also had a low turnover of staff.
2) Which practices do you see growing in the next 12 months? What are the drivers behind that?
Traditionally the law has been process-driven but LS takes a holistic approach — as trusted advisors, there has always been an eye on developing clients' businesses.
Sports and Entertainment has recently launched at LS and I see this area growing further owing to how niche it is and few firms have great people covering this sector.  You may have seen we acted recently for Harry Kane in his transfer from THS to BM.  I also see the New Build Residential Real Estate team growing.  We have a lot of developers and agents searching for new solicitors who are proactive and do not allow the volume of business to let service levels drop so we have swooped in as a serious contender in this field meaning expansion will be required.
3) What's the main change you've made in the firm that will benefit clients?
Adding new departments to ensure all their needs are met as well as their family members, associates etc – Sports and Entertainment and New Build Real Estate (as above), as well as Enfranchisement, Regulatory Solutions (involving (a) CBD Wellness markets; (b) Medicinal Cannabis sector (CBPMs); and (c) Cryptoassets and non-Fungible Tokens (NFTs).
4) Is technology changing the way you interact with your clients, and the services you can provide them?
Most definitely, we have had to adapt our working practices to keep up with AI being adopted by other businesses, not just law firms.  We have a new sophisticated case management system, we have other platforms for various different reasons to make life easier and communication more fast and effective
5) Can you give us a practical example of how you have helped a client to add value to their business?
We have seen and assisted, for example, a well known chain that makes the best cakes in London [Café Concerto, but please do not name them] go from a small business to the large chain that it is today (we were with it from the start!).
We worked around the clock all weekend when Harry Kane transferred from THS to BM – no call or message was too late or inconvenient, that team relentlessly and tirelessly worked to ensure the deal was done over the weekend
6) Are clients looking for stability and strategic direction from their law firms – where do you see the firm in three year's time?
I am not sure whether all clients pay attention to the stability and growth of their law firm.  They tend to be more invested in the stability and growth of the individual or individuals that they work with at the firm.  Having said that, certain key news and media coverage can encourage existing and new clients and that is the result of the firm';s strategic growth and planning.
I suspect in three year's time, we may some of the 'NextGen' directors running the firm alongside the current Senior Directors and there will be significant further growth whether that be normal recruitment or smaller practice take overs.