Barr Ellison LLP > Cambridge, England > Firm Profile
Barr Ellison LLP
Offices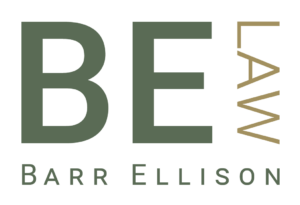 Barr Ellison LLP
39 PARKSIDE
CAMBRIDGE
CB1 1PN
England
Barr Ellison LLP > The Legal 500
Rankings
'
First and foremost, the team are completely tuned in with their clients
', remarks a client of
Barr Ellison LLP
 in Cambridge, adding that '
they show great respect, are extremely courteous, reliant, empathetic and genuinely go the extra mile to support
'. The firm, which has a dedicated office at Addenbrooke's Hospital, which is the major trauma centre for East Anglia, specialises in head and brain injury, spinal injury, amputations, life-changing orthopaedic and other serious injury cases. Practice head
Emma Truin
 is known for her experience and expertise of handling catastrophic injury work with a particular specialism in brain injury cases. Associates
Mark Copley
, who is '
highly competent and is a master of the detail
', and
Lucy Spraggons
are highly recommended by clients.
Other key lawyers:
Charlotte Dixon; Mark Copley; Lucy Spraggons
Testimonials
'First and foremost, the team are completely tuned in with their clients. They show great respect, are extremely courteous, reliant, empathetic and genuinely go the extra mile to support. Communication is handled very well and in a manner and at a level the client can relate.'
'Any legal jargon is explained leaving the client confident that activities are understood and being handled in a highly experienced manner. That ensures they stand out from the crowd especially when I compare to other customer-facing companies who's level of service is lacklustre in comparison.'
'The team are professionals, very knowledgeable and you can trust their judgement 100%. Emma Truin raised our level of trust with the team. She must have worked incredibly hard during the handover period considering the colossal amount of documentation attached to the case. We should mention also, Charlotte Dixon who has supported us greatly with various administration tasks.'
'Having gone through a very traumatic period of our lives, I can honestly state our pressure was eased and stress levels kept to a minimum knowing we had (and continue to have) a reliable, friendly, hardworking team fighting our cause.'
'Emma Truin leads an excellent team in Barr Ellison's personal injury department specialising in high value traumatic brain injury claims. The firm is sufficiently small for the personal touch but has great talent and experience in the personal injury team.'
'The firm took a very personal approach from the very first meeting. The initial meeting was undertaken in very trying times, the solicitor made sure that we were ok and explained the whole process in detail and words that I could understand even though my brain was not functioning given the circumstances. Once I had engaged the firm, they made sure the we were kept up to date with all developments right through to it's conclusion'
'Their personal approach and understanding of the trauma that we were going through as a family. Their explanation of the process and how they were going to undertake the case, the steps that needed to be taken and full explaining any legal terms.'
'Mark Copley has been most helpful and approachable at all times.'
Barr Ellison LLP
  in Cambridge has a small but highly esteemed family, divorce and wealth protection practice, led by 
Sarah Martin
. Her work focuses predominantly on complex financial divorces, both UK and cross-border, and is highly regarded for her experience in private children matters. Associate
Karen Anker
 has vast experience in financial matters, arrangements for children and relocation disputes. She also advises on also wealth protection, including pre- and post-marital agreements and cohabitation agreements. The team is praised for '
the impeccable quality of their work and advice.'
Other key lawyers:
Testimonials
'Sarah Martin and Karen Anker provide a top class service at this firm. The quality of their work and advice is, in my view, impeccable.'
'Sarah Martin really cares about her clients and she does in fact go the extra mile. She has complex work which she handles with real skill and diligence.'
'A boutique team. Focus on holistic support of client when going through the process of litigation.'
'Sarah Martin: thinking of every possible avenue a case could travel. Gives unrivalled level of support to clients. Clients always feel they have a team 100% on their side.'
'A very experienced family team in Sarah Martin and Karen Anker. Both very well respected within the Cambridge family law community and beyond.'
'Karen Anker is an exceptionally proactive, dedicated and extremely talented family lawyer/collaborative practitioner. Her quick mind, extensive legal knowledge and ability to think outside the box has led to her being respected as one of Cambridge's finest collaborative practitioners. She will leave no stone unturned in pursuit of the best possible outcome for her clients.'
'Sarah Martin is a knowledgeable, approachable and empathetic solicitor who is adept at calming any given situation. A versatile practitioner with a gentle manner that hides a steely focus to get the best for her clients.'
'A very experienced family team in Sarah Martin and Karen Anker. Both very well respected within the Cambridge family law community and beyond.'
The personal wealth practice at 
Barr Ellison LLP
 guides clients '
through all the complexities of probate and existing trusts in a way that is efficient, sympathetic, and speedy
'. The firm handles a large volume of private client work for academics and, through its office in Addenbrookes Hospital, doctors and consultants. Lead partner
Emma Parsons
 assists numerous high-net-worth individuals and entrepreneurs with wills, trusts and estate planning. Partner
Francis Durrant
 also has vast experience in this area and is '
extremely prompt in acting on requests for advice and action
'. '
I found the service to be first-class
', remarks one client.
Other key lawyers:
Frances Durrant; Chris Jones
Testimonials
'I moved to Barr Ellison four and a half years ago on the death of my husband and they have seen me through all the complexities of probate and existing trusts in a way that was efficient, sympathetic, and speedy. Barr Ellison have given good advice and are diligent in helping me to obey all legal requirements'
'Francis Durrant is extremely prompt in acting on requests for advice and action. I feel I can rely on him to deal with complex matters on my behalf. He has pursued matters to do with properties, inheritance, and wills, as well as my personal affairs.'
'I have used this firm on two occasions. I found the service to be first-class with rapid delivery and no unnecessary or unclear charges. Solicitors were always available by telephone.'
'Chris Jones was our primary contact. Efficient and approachable . Went the extra mile to provide an excellent service.'
'This professional practice in the heart of Cambridge provides personal attention for the private client with expertise across a range of areas.'
Barr Ellison LLP
 joins the ranking having hired
Kelly Peck
 from
Greenwoods Legal
 in 2021. The firm now handles a significant flow of real estate portfolio work, and commercial landlord and tenant matters. It is also active in a growing number of property development projects on behalf of developers, but also has a substantial practice advising landowners. Former practice head
Elizabeth Deyong
 continues as a consultant, predominantly acting for developers of housing, office, business and retail park projects. The practice is '
attentive, thorough, and efficient
'. Associate
Lucy Harrison
 '
impresses with what she is able to take on and provides superb service
'.
Other key lawyers:
Testimonials
'Kelly Peck dealt with our transaction and way leave in a very professional manner.'
'We have a good relationship with the Barr Ellison LLP (Cambridge) team, finding them to be attentive, thorough, and efficient. On top of this, we would say the team show good use of problem solving and are well organised.'
'Individuals from the Barr Ellison LLP (Cambridge) team have stand out qualities which include offering a caring and considerate attitude towards us whilst providing balanced views. With this, we have good well established relationships, working together to stride forward.'
'In our experience and opinion Barr Ellison are the best commercial property lawyers in our area. They have always given us the highest quality advice and a feeling of being their only client, despite no doubt being very busy managing caseloads. As a charity we have had some complex and critical deals which BE have always handled calmly and achieved a successful outcome.'
'Elizabeth Deyong is regarded as one of the pre-eminent commercial lawyers in the area. She has trained Lucy Harrison brilliantly, and we now mostly work with her; she is unassuming and diligent and gets the work done efficiently and as good value for money as she can, as she knows our situation.'
'Able to overcome any obstacle thrown in their way. They have the ability to make you feel comfortable asking questions when in doubt and taking time to explain.'
'Able to handle a diverse range of commercial property requirements with ease, including multi-stakeholder promotion agreements of varying complexity. Glass half-full approach with can-do attitude.'
'Lucy Harrison – truly impressed by what she was able to take on with two parallel transactions without dropping anything at all. A superb service.'
Key clients
Abbeymill Homes Limited
Kings College Cambridge
Abbeymill Homes
Work highlights
Advising Kings College, University of Cambridge on a number of leases, renewals, variations and assignments in relation to their extensive property portfolio.
Advising Abbeymill Land Limited on series of hybrid option/promotion agreements with an aggregate value of £25 million.
Advice to The Abbey Group Cambridgeshire Limited on acquisition of development site, conditional on planning to include sub sales of parts, also conditional on planning and compliance with planning requirements.
Barr Ellison LLP >
Firm Profile
A Cambridge law firm serving East Anglia, we have been trusted legal advisors to successful people and businesses since 1874. We promote our clients' interests throughout East Anglia. Going beyond great service, we identify opportunities and empower our clients to take advantage of them.
Catastrophic personal injury: Barr Ellison Law deals with all the needs of our personal injury clients and their families in one place, including Court of Protection, personal injury trusts, wills, family and property. Its dedicated personal injury team comprises knowledgeable, experienced lawyers with empathy and decades of specialist expertise focused on complex and catastrophic injury work. The team specialises in brain injury, spinal injury, amputations and other catastrophic injuries.
Barr Ellison has an office within Addenbrooke's Hospital to ensure we are immediately approachable for clients and their families in all areas of law.  The team is extremely well connected locally having excellent relationships with key contacts for its clients eg medics at Addenbrooke's Hospital and case managers and therapists, enabling the provision of a caring, bespoke and individual service for its clients and their families.
There is a strong focus on rehabilitation. The types of cases include multiple catastrophic brain injury (child and adult), spinal injury, psychological injury and amputation cases, for example making a settlement of £10.7m for a young woman who suffered a brain injury as a result of a road traffic collision. The team has obtained significant interim payments under the Rehab and Serious Injury Codes to secure specially adapted accommodation for their clients. The team has decades of experience dealing with complex paediatric cases and recently secured a £7m settlement for a child who sustained a traumatic brain injury.
View our Personal Injury Guides here.
Personal wealth: wills, trusts, IHT and estate planning: The firm's personal wealth practice is recognised for its strength and reach throughout East Anglia, acting for world-renowned academics, high-net-worth individuals and business owners, as well as advising Cambridge colleges on private client matters. The firm is 'extremely efficient and quick to deal with the work' and clients enthusiastically recommend partner Emma Parsons, who shows 'professionalism, good humour and energy'.
View our Personal Wealth Guides.
Property services: Barr Ellison Law has built a solid reputation over decades and hundreds of years in all areas of property.
We work with our clients to achieve enhanced value for their land through property development. The firm acts in many large and small scale developments, assisting clients throughout the development process from property sale or acquisition through to planning agreements, joint venture agreements, overage agreements and infrastructure issues. 'Barr Ellison reigns supreme in the property development world in East Anglia.' (Business Weekly)
Barr Ellison also provides specialist commercial property services through its team of bright enthusiastic lawyers. Our lawyers have a proper understanding of commercial risk. We think like you because we have years of experience working alongside clients to get deals done.
In residential property we have a vastly experienced team who take the major hassles off our clients' hands.
Family, divorce and wealth protection: Advice and outstanding guidance from experienced, committed family lawyers.  Our specialist family solicitors deal exclusively with all aspects of family law. We have outstanding knowledge in this field with over 50 years combined experience in our team. Our focus is to achieve the best possible outcome for you, providing advice that is comprehensive and effective.
View our Family Law Guides.
Companies and businesses: 'Among the top law firms in East Anglia for business and corporate services.' (Business Weekly)
Legal support specialists to owner-managed and corporate business in East Anglia, we provide cost effective solutions for businesses. Our clients range from start-ups to long established companies.
Litigation and dispute resolution: We pursue and defend cases from the County Court to the Court of Appeal, resolving disputes by considering the options with you and guiding you through the process.
Staff Figures
circa 60 :
Memberships
Headway Law Society of England and Wales Spinal Injuries Association (SIA) Association of Personal Injury Lawyers (APIL)